Shattering Beer's Glass Ceiling: The Rise of Women Brewers
Women have always been involved in craft beer—but their ranks are growing, and they don't want to be like the boys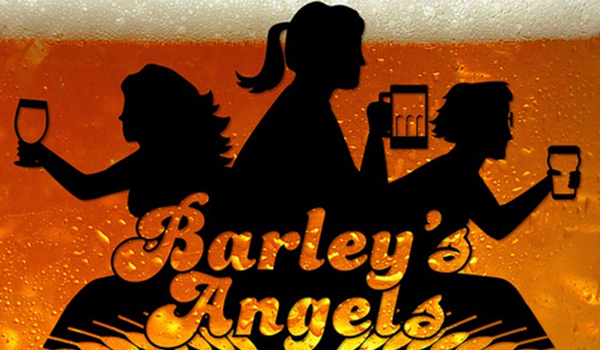 Last month employees from three breweries met in Cambridge, Massachusetts to cook up a beer. That's nothing special: these days any brewery worth its hops is involved in at least one collaboration project. What made this brew session notable were the people involved: Cambridge Brewing's Megan Parisi, Victory Brewing's Whitney Thompson, and Stone Brewing's Laura Ulrich—three women working in an industry long defined as the manliest of male domains.
Women have been a part of the craft beer renaissance since its beginnings in the 1980s—most notably Carol Stoudt, who founded and still helps run Stoudt's Brewing Co. in Adamstown, Pennsylvania. But it's only in the last decade that women have gone from being a novelty presence to a regular sight on the brewery floor. And it's only in the last few years that they've been building a collective identity as women brewers, and not just "one of the boys."
"The mindset shift is definitely there," said Thompson, who works in quality control at Victory. "It's only been in the last two and a half years that I've met my first woman brewer."
Indeed, the trio's beer, a Belgian dubbel they have named "Project Venus," offered a chance not only to work together but also to call attention to the growing role of women in beer-making. "We were talking about all these collaborations going on, and the absence of any women from any collaboration we could recognize," said Parisi, who has been the brewmaster at Cambridge for four years.
What's changing? Partly it's a matter of the numbers reaching a critical mass. "More women are starting to realize there's a place in the industry for them," Parisi said. But it's also part of the changing place of beer in American culture. "More women are drinking beer on their own, and that's led to greater awareness. I see it at the bar. I was here at our bar doing a tasting, and there were three women with a tower of beer. It was a great sight."
The number of women involved in brewing is still a small slice of the total workforce, particularly when the count excludes office staff, sales teams, and bartenders and waitstaff. And even though all three women say they've felt welcome at their respective breweries, they still face a challenge when it comes to dealing with suppliers, distributors, and, especially, customers.
"When I'm with a group of brewers, people will walk up straight to the men and not even acknowledge me being a part of it," said Ulrich, who trains new brewery staff at Stone. "Unless I introduce myself, it's almost like I'm not there."
Still, it's a lot better today than in 1987, when Stoudt, a former kindergarten teacher, opened her brewery next to the restaurant owned by her husband, Ed. Wholesalers and restaurant owners "just didn't take me seriously; they figured probably it was her husband doing it," she recalled. "I went into a bar in Lancaster once, and one of our beers was on the menu with Eddie Stoudt's name next to it."
These days many women brewers say they find the industry itself fairly accepting of their presence, though they still feel subtle pressures to conform to brewing's masculine ethos. "You have to have a strong will to work with guys," said Ulrich. "We tend act like brothers and sisters."
But even that's starting to change, thanks in large part to Teri Fahrendorf, a former brewmaster at Steelhead Brewing in Eugene, Oregon. In 2007 Fahrendorf took a cross-country brewery road trip, which she tracked with regular blog entries. At the time she wasn't aware of many other women brewers, and she certainly didn't feel a connection with them. "There'd be one or two here or there," she said. "But it's not like we bonded. We were used to being one of the boys."
Along the road, though, she began to meet more and more women, including Ulrich and Thompson. One evening during a stop at Victory, after a long conversation with Thompson about women brewers, she suggested on her blog that there should be an organization to promote women in the industry. Within hours she received dozens of e-mails from readers asking how they could sign up. The Pink Boots Society—named after Fahrendorf's signature brewery-floor footwear--was born.
The society, which now counts 550 women, from logistics specialists to bloggers to tasting room managers to bottling line workers, as members, is in the last stages of its application for 501(c)3 status. It runs seminars at beer festivals, offers scholarships to beer institutes for aspiring brewers, and, perhaps most important, offers a place where women can connect. "The whole point is that we give back to ourselves," said Fahrendorf. "We constantly think about how are we going to teach each other, mentor each other."
"I think Teri's taking the first step in recognizing the lack of communication among women in craft beer," said Megan Flynn, the publisher and editor-in-chief of Beer West magazine.
The society's latest effort is Barley's Angels, a nationwide network of chapters that sponsor women-only beer nights at local bars. "One of the goals we set up with the Pink Boots Society was to encourage women to learn about good beer," Fahrendorf said. "We had an event the other night where we tasted eight Rogue beers, and we were laughing, having fun, talking about flavors. A woman next to me said, 'This is exactly the kind of thing I've been wanting to join.'"
Ultimately, a larger role for women in brewing--and in beer drinking--is good not only for big-picture gender-equality issues but also because women are arguably the future of the industry. After all, women are 51 percent of the population, but they represent just 25 percent of beer consumers.
For Fahrendorf, bringing women into brewing would also return them to a role they played long before it became a manly profession. It was women, she believes, whose brewing skills may have led mankind to give up wandering and settle down to a life of agriculture. "Women were the original brewers, making it at home," she said. "We were ones who said, 'Guys, you like chasing animals, and you like this beer. Well, you gotta park it here until the crop comes in.'"
Image: The Pink Boots Society