Libya's Little-Known Jews and Their Distinctive Recipes
How an overlooked cuisine from one of the oldest Jewish communities in the world survived the reign of Muammar Qaddafi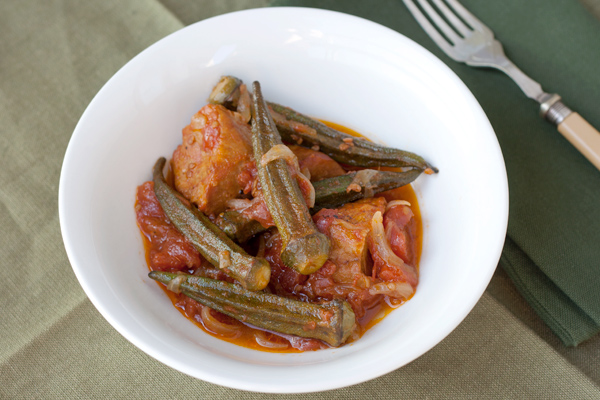 Jews in
Libya
, you say? Why yes. Or at least Jews
from
Libya. According to Vivienne Roumani-Denn, the filmmaker behind the ominously titled documentary
The Last Jews of Libya
, "At the time of Colonel Qaddafi's coup in 1969, some 500 Jews remained in Libya. Qaddafi subsequently confiscated all Jewish property and cancelled all debts owed to Jews. By 1974 there were no more than 20 Jews, and it is believed that the Jewish presence has passed out of existence." What did not pass out of existence, however, was the community's cuisine—which Katie Parla
wrote about on this website in December
, before newspapers and laypeople were paying much attention to Libya at all.
So now it's time for a flashback. Here's Parla on how an unfamiliar, ancient set of recipes escaped Qaddafi and found a new home in Italy:
The cucina ebraica romana (Roman Jewish cuisine) is famous among Romans and visitors alike for its carciofi alla giudia (Jewish-style--deep fried--artichokes), fiori di zucca (fried zucchini flowers stuffed with mozzarella), and aliciotti e indivia (anchovies with endive). These dishes, widely available in restaurants throughout Rome, are seasonal, generally made from local ingredients, and, above all, kosher.

Far less well-known in Rome, but no less important, are the typical dishes of the Libyan Jewish tradition, called the cucina ebraica tripolina. It is found almost exclusively in homes, especially on T'fina (Shabbat). Its protagonists are hearty stews served with couscous. Cinnamon, cumin, caraway seed, paprika, turmeric, parsley, and hot chilies play supporting roles.

Rome has the most ancient Jewish community in Western Europe, stretching back to 161 BCE. Over the past 22 centuries, the city's community has been shaped and enriched by the arrival of diaspora groups, first in antiquity--the slaves of Pompey (63 BCE) and Titus (70 CE)--then refugees fleeing the Inquisition in Spain and Southern Italy (1492), and most recently, Libyan Jews escaping pogroms (1967).

Several thousand Libyan Jews settled in Rome, arriving primarily from Tripoli. Although they were embraced by the local community, they continued to preserve their unique culinary traditions, which differed greatly from those already present in the city.
Read Katie Parla's full story, "In Rome, a Hidden Jewish Cuisine."
Image: Courtesy of labna.it