If I End Up Moving to Munster, Indiana ...
... this will be the reason: Munster's own Three Floyds Brewpub. I haven't yet been there, but from buying their wares in Chicago supermarkets I will assert that Three Floyds makes as consistently excellent a range of beers as any outfit I have ever come across. (And yes I'm talking about you, Lagunitas -- and North Coast, and Rogue, and Stone, and Victory, and Full Sail, and REEB, and ....)
Flagship drink:
Alpha King
Pale Ale, shown with apartment-window vista of Hyde Park, Chicago, as background (explanation
later
).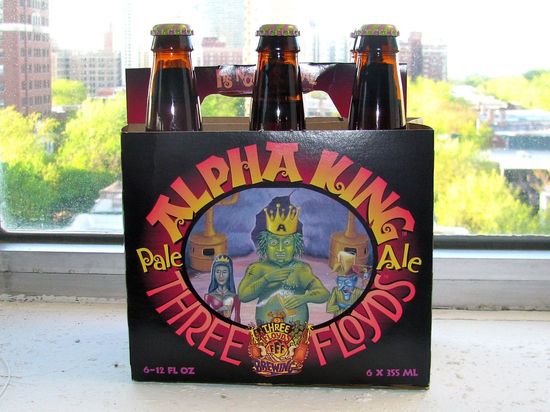 Beer advocate rave about Alpha King
here
and the full Three Floyds line
here
. Formal, studio-lit beer-porn portrait of A.K. right here: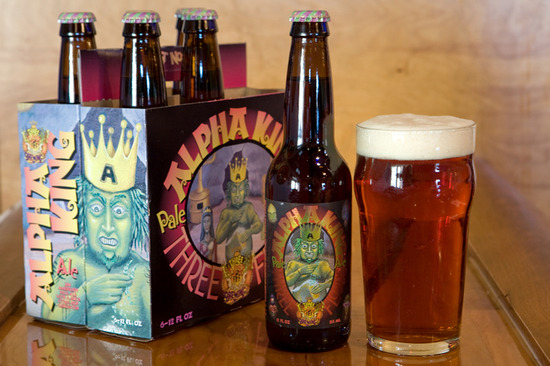 And best of all, I see that the brewpub in Munster is... right next to a
small airport
! Just like my
beloved
Hangar 24 brewpub in Redlands, Ca.
For upcoming discussion: many other excellent Midwestern microbrews that have recently won my heart. Who says America is on the wrong track?