No More Green Beer: 4 St. Patrick's Day Cocktails
This year, opt for whiskey—in an Irish coffee, a Public Enemy #2, or a Busy Girl—and forget the toxic tipples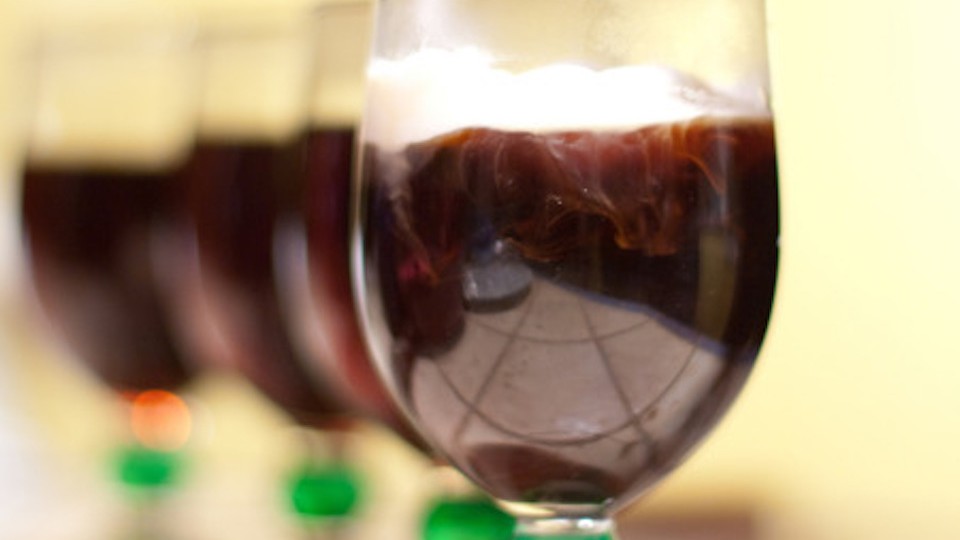 Wearing green is no longer the exclusive purview of St. Paddy's Day. Nowadays, everything is green, including my wife's insistence that I recycle cereal boxes instead of tossing them into the commingled trash. With this in mind, I think maybe the holiday could use a makeover.
Nowhere is this more evident than with St. Paddy's Day beverages. Really, green beer? If you're in a crowd of twenty-something revelers it makes sense, but for an evening of quality drinking you feel like a sap with cheap shamrock paraphernalia and toxic-looking tipples. And, with the rise of American microbrews, who wants to dump green food coloring into a Lagunitas or Troegs brew? Thankfully, there are quite a few excellent cocktail choices that will have you shouting: Erin Go Bragh.
Below I've listed four of my favorites, all of which use Irish whiskey—a spirit category that deserves more than a holiday, considering it represents one of the oldest distilled beverages in Europe and now boasts a bevy of quality brands, including blended and single malt whiskies.
First of all, the writer Gary Regan reminds us that the Tipperary Cocktail, named for the World War I song, "It's a Long Way to Tipperary," is perfect for celebrating St. Patrick's Day. Green Chartreuse rounds out an otherwise Manhattan-esque cocktail. This happens to be a year-rounder for me, so try it on St. Patrick's Day and then put it in your regular rotation.
From my bar, The Passenger, bartender Alex Bookless has created an instant classic with the Public Enemy #2. Washington Post reporter Jason Wilson wrote about it to anticipate the holiday. Again, Irish whiskey is the key component; it has bright citrus and a spicy ginger accent (no pun intended). You might as well visualize a leprechaun saying it now.
One of the pillars of the holiday, for me anyway, is a traditional Irish coffee. No one makes this drink better than master bartender Dale Degroff. Whether or not this was an Irish or San Franciscan drink, and depending where you live there is disagreement, it's still a wonderful blend of ingredients with the bitter coffee, sweet whiskey, and milky cream. As Dale points out, using real whipped cream makes all of the difference.
Lastly, I created the Busy Girl. I suppose it's only Irish by a stretch, but it does use Irish whiskey. This is named after a regular and friend who remarked she was very busy as she shuffled a pile of papers at the bar, which is often a feature of D.C. drinkers. The Pernod and Black Strap Rum join with the rich, darker flavors of John L. Sullivan Irish whiskey, leaving a Turkish coffee flavor on the finish, which I quite like. The undercurrent is an orangey-sweetness.
Try one and all, and happy St. Patrick's Day!
Busy Girl
• 2 ounces John L. Sullivan Irish Whiskey
    • ½ ounce Orange Curacao or Grand Marnier
    • ¼ oz. Turbinado Simple Syrup
    • dash Pernod
    • float Cruzan Black Strap Rum
    • garnish with brandied cherry
Stir with ice until properly diluted (about one and half ounces), and strain into chilled cocktail glass. Float rum on top. Garnish with cherry.