Beer updates from all over (updated)
1) From a recent trip to Ohio, a beer whose cheeky name I really admire  -- not to mention really admiring its hoppy taste. Here it is: Burning River Pale Ale, from Great Lakes Brewing Co.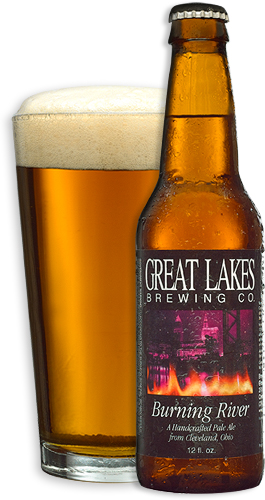 OK, I realize that Kids Today might not recognize the puckish elegance of calling a Cleveland-brewed beer "Burning River." Details
here
. Dennis Kucinich would be able to explain.  (
UPDATE
: I am remiss in not having mentioned Randy Newman's famous song on the same theme, "
Burn On
," his tribute to the mighty Cuyahoga.)
The picture above is from the web site. Below, the beer last week
in situ
at a Holiday Inn near Dayton: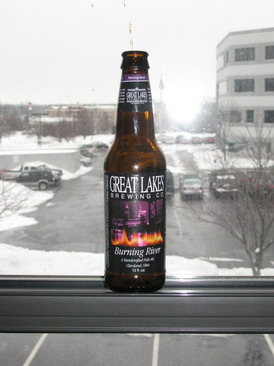 2)
From a recent trip to Northern California
, the solution to a "dividing by zero" paradox in the beer world. In math a
dividing-by-zero
problem is, of course, one that is unsolvable by definition. In the beer world, I have always thought the counterpart would be the concept of "adding too many hops." Skimping on hops? The bane of
cheap, weak lagers
the world round. Throwing hops in by the ton? The more the better! You couldn't possibly use too much.
But I have now found the exception:
Hopsickle Imperial Ale
, from Moylan's brewery of Novato, in Marin County.
Very good
, and "Triple Hoppy" as the label says. But... for the first time in my life, the following words entered my brain: "You know, this might be
too
bitter." Next, let me at those math problems.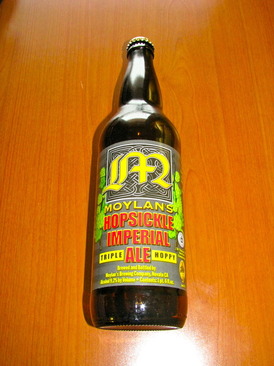 3)
From a recent trip to Southern California
, welcome news that the
Hangar 24 Brewery
has gone from a shoestring startup to a big recession-defying success. Two years ago,
I learned in
faroff China about my ideal fantasy business: a craft brewery, at a small airport! And in my hometown to boot. On several visits since then I've seen it
expand
. Now -- you can hardly get into the place.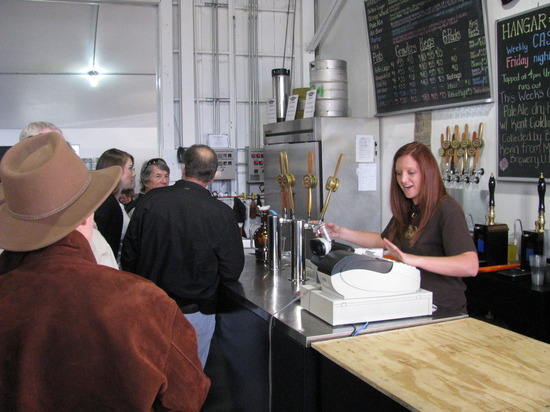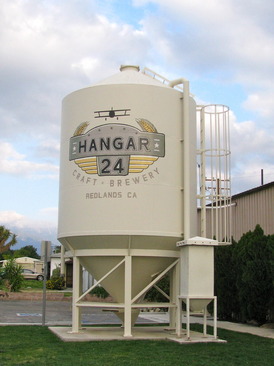 I take my good news where it's available, which often tends to be in the microbrew realm.