Dear Therapist's Guide to Dealing With Regret
Moving forward doesn't mean leaving the past behind—it means figuring out how to make sense of it in the present.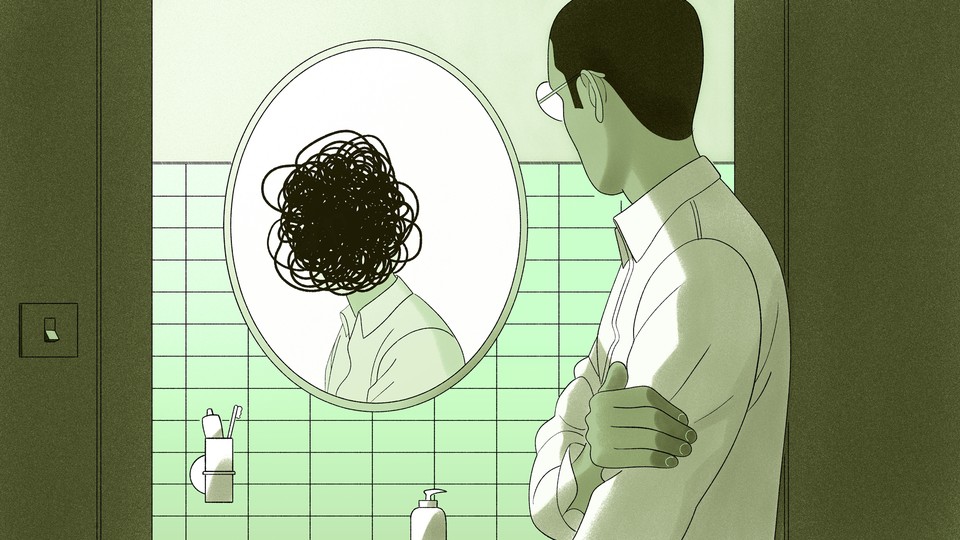 Editor's Note:
With Lori Gottlieb on book leave, Rebecca J. Rosen, the editor of "Dear Therapist," begins another month as The Atlantic's "Dear Therapist" archivist, pointing readers to some of Lori's most beloved columns.
This week marks the start of March, the third month of Lori's book leave. March is always a time of rebirth, a time when we look ahead to spring. This year, with the emergence from the COVID-19 pandemic on the horizon, those feelings are all the more intense.
But moving forward doesn't mean leaving the past behind—it means figuring out how to make sense of it in the present. In this month's "Dear Therapist" retrospective, we look at the advice that Lori has given to readers who are dealing with feelings of regret. One theme emerges: Don't run away from your pain, but toward it.
This isn't to say that you should keep punishing yourself by obsessing over your past. But you do need to address it. For those who have hurt someone close to them, Lori, in one of my favorite "Dear Therapist" passages of all time, offers coaching on what a true apology looks like—a rare and astonishing sight:
You can start with a sincere apology. A sincere apology is heartfelt and empathic and entirely about the person receiving it. A letter in this spirit might go something like this: "I owe you an apology, and I wish I'd offered it much sooner. I know that I've hurt you deeply, and I'm truly sorry for that. I would like to know more about your experience, because I've come to realize that I failed to see earlier that I put you through a lot of pain. You may be so hurt and distrusting of me that you don't want to open up lines of communication, but I want you to know that I love you deeply and I'm committed to really listening to you and hearing you in a way I should have long ago. One idea I have is that maybe we could talk about some of this, at least initially, with a therapist of your choice. Of course, I love and miss you very much, but I also want to respect where you are. I hope that at some point you'll be willing to talk with me about this. Whatever you decide, I want you to know that I'm starting to see my role in your pain, and am so sorry for it."
But sometimes we have regrets that can't be fixed with outreach or atonement; or, sometimes, our regret is for the harm we have done to ourselves. In these scenarios, too, Lori advises readers: work to understand your pain, and then use what you learn to be better—better  to those around you, and better to yourself. As Lori writes in response to one letter she received, "The good news is that this letter is the key you've been holding. Use it to set yourself free."
---
Dear Therapist: I Will Probably Take the Secret of My Sexuality to the Grave
I've gone through life pretending, and my heart aches.
---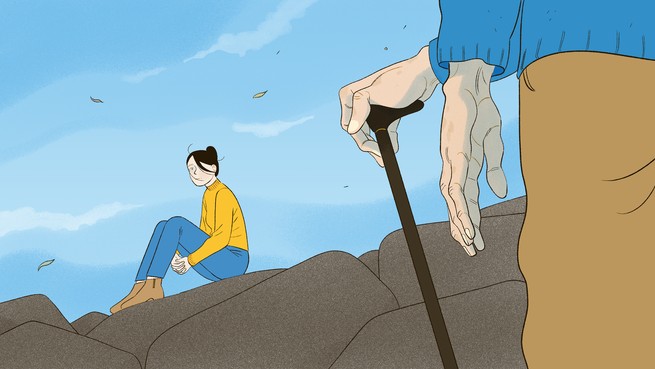 Dear Therapist: My Daughter Hasn't Wanted a Relationship With Me for 25 Years
I want to reestablish our connection, but she won't even acknowledge me at family events.
---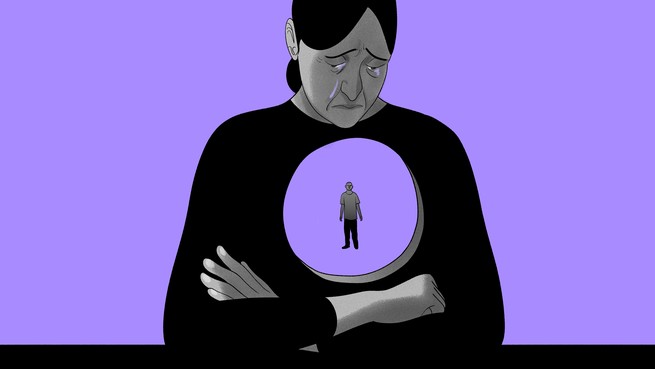 Dear Therapist: I Blame Myself for My Son's Death
I can't stop thinking about how much he suffered—and my own inability to save him.
---
Dear Therapist: I'm Ashamed of How I Treated My Dying Husband
In his final days, I didn't show him the love and care he deserved.
---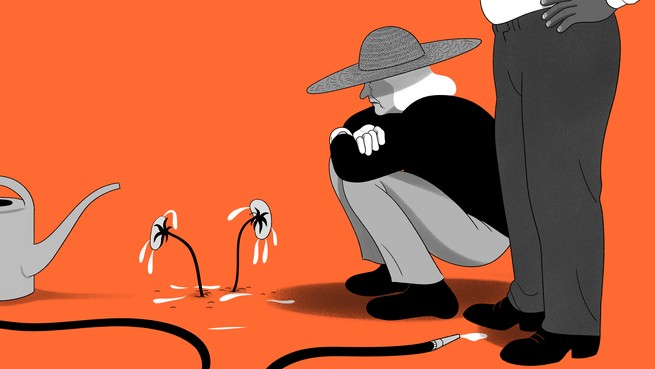 Dear Therapist: Should I Give My Adult Children More Money?
They're both angry at me, and I want to mend our relationship.
---
Dear Therapist is for informational purposes only, does not constitute medical advice, and is not a substitute for professional medical advice, diagnosis, or treatment. Always seek the advice of your physician, mental-health professional, or other qualified health provider with any questions you may have regarding a medical condition. By submitting a letter, you are agreeing to let The Atlantic use it—in part or in full—and we may edit it for length and/or clarity.