How Do You Find a Home for a Foster Child at a Time Like This?
A system designed to respond to emergencies can never completely pause, even during a global pandemic.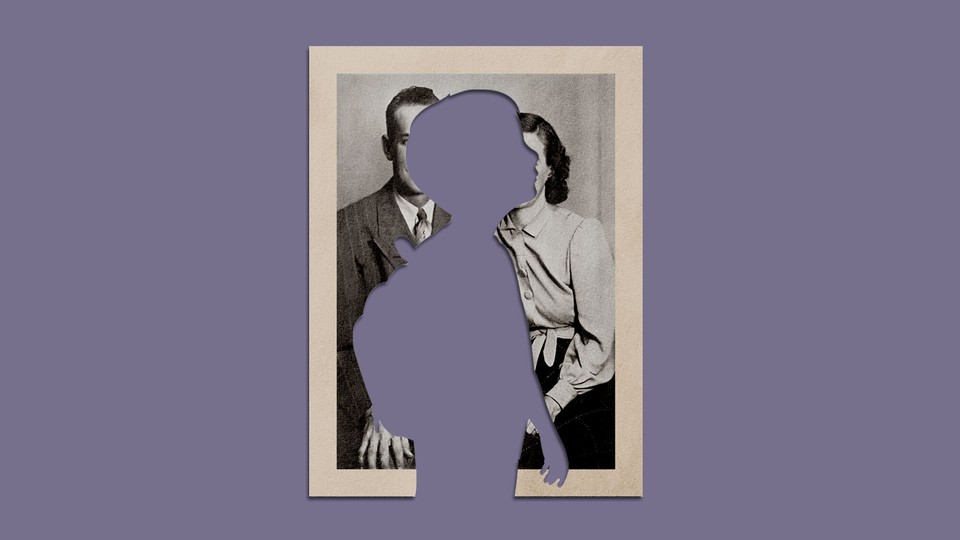 When Jessica started to experience intense chest pain in March, she was terrified that she might have the coronavirus. Then her foster son started to experience symptoms too.
The high school in western New York State where she taught had just closed. She couldn't get a test to confirm that her respiratory illness was indeed COVID-19, and she was confused about whether she should go to the emergency room or just stay home. She is single, and was her foster son's only guardian. (He has since turned 18.) Caring for him while they were both so sick overwhelmed her. He was afraid of losing her, and it reignited his grief over his adoptive grandmother's recent death. She didn't know how to comfort him when the outcome of her illness still felt so uncertain. On some days, she couldn't even get out of bed. "It was too much responsibility," Jessica told me. "I felt very helpless." (Jessica and the other foster parents in this article requested to be referred to only by first name to protect their status as foster parents and their foster children's privacy.)
As Jessica and her foster son's conditions worsened, she worried: What if she grew too sick to care for him? The prospect of needing someone else to take him, at least for a short time, didn't seem unlikely. Social workers seek out emergency placements for foster kids, but, as Jessica put it, "who is going to take a child that has been exposed to the coronavirus?"
The coronavirus pandemic has aggravated the difficult work of finding and maintaining stable homes for the United States' more than 400,000 foster children. The mechanisms of foster care vary by state—sometimes by county—but many of the same threats loom over each location. Although specific nationwide statistics from recent months are hard to come by, interviews with experts, social workers, and foster parents paint a grim picture of a system where capacity for housing children was already strapped and turnover among placements was already high. Now many local foster-care systems are facing shortages of foster parents and outbreaks in group homes and residential facilities, making what was already an unstable situation for children even more volatile.
Ultimately, Jessica's parents, older people at high risk for the virus living in a different state, volunteered to care for her foster son if needed. Fortunately, she never had to ask. Although Jessica and her foster son have since recovered, not all are so lucky. As states have closed and reopened, foster care has also been forced to pause and restart—and, in some cases, pause again. But a system designed to respond to emergencies can never completely pause.
---
Kristina's 5-year-old foster daughter struggles with attachment and relies on a strict routine and regular therapy. The pandemic has been disastrous for her. In temper tantrums lasting more than an hour, she has shredded books, attempted to break furniture, and urinated on the floor, Kristina, who lives in Missouri, told me. Although remote therapy can be successful for adults, for a young child with a short attention span, virtual care has been useless, in Kristina's opinion. She feels that she and her husband have been left to care for their foster daughter with little meaningful outside support.
The pandemic has destabilized the lives of many foster families like Kristina's, while also cutting off access to in-person resources that normally would help them to cope with changes. Foster kids, many of whom live with the fear that they could be suddenly forced to change homes, might be particularly sensitive to these distressing routine shifts. "These kids don't know what's going to happen to them ever normally anyway," said Kristina. "My little kids literally think that they could come home from day care, and I could have their stuff packed and they could be leaving." In this context, no longer going to school or day care can be terrifying. Missing in-person visits with biological parents is often devastating. Getting through this without in-person support from therapists and social workers exhausts the whole family.
Actually changing homes would be much more destabilizing. Frequent moves can lead to worse academic performance, poorer mental health, less stable attachments in relationships, and even disrupted brain development in normal times. That always-drastic change might feel much more hopeless now, when kids could feel like they're being abandoned in the middle of a global crisis. Kristina said they've never considered giving up their four foster children, whom they love as a part of their family along with their three adopted children. But others have. Turnover among foster parents is alway high, and experts tell me that concerns about infection risk, especially for older people, seem to have become another reason for parents to relinquish children under their care during the past few months.
Emily, a mother of six foster children and one adopted child, was forced to confront this when her 15-year-old foster daughter ran away. Emily had already struggled to balance protecting her immunocompromised foster son, who suffers from kidney and heart failure, and obeying court mandates for regular random drug testing of the 15-year-old. Ultimately, a judge granted a delay on the tests—urine samples, which had been administered by multiple people in a single bathroom stall and offered no way to socially distance. But concerns about her family's safety reemerged when that foster daughter ran away, then returned. Emily, who lives in Arizona, didn't feel like she could welcome her home right away. She didn't want to risk the rest of her family's health, and she wanted to know that her foster daughter wouldn't leave again. The 15-year-old was placed in a group home instead, which she also ran away from. (She is now in a group home with greater security.)
Teenagers, who run away more frequently than younger kids, might also be at higher risk of being given up by foster parents now. Data on the number of foster teens who have run away are sparse, but estimates indicate that, at any given time, more than 4,000 foster kids (about 1 percent of the total foster population) are absent without leave. Whether those numbers have changed at all during the pandemic is unclear; foster teens run away for so many reasons, and quarantine stressors might have driven those numbers higher. But the ramifications of an AWOL have certainly grown more severe.
During the early months of the pandemic, Bailey, a social worker in Baltimore, struggled to find new placements for teens whose foster parents had refused to let them back in after they'd left without permission. Some had run away overnight. Others had broken curfew to see a friend. They all had different reasons for leaving as they struggled to adapt to pandemic protocols—but they probably didn't expect to be permanently kicked out. Many of the foster parents they lived with, however, were older or immunocompromised and worried about the risk of coronavirus transmission if they welcomed the teen back home. In one case, the former caregiver had cleared their former foster child's room. (Bailey and one other social worker I spoke with requested to be referred to by first name only so they could speak freely without fear of retribution from their employers.) Fortunately, new placements were available for the teens Bailey picked up. In those situations, she and her co-workers called all approved foster parents in the area with open bedrooms until one agreed to accept a new child, and then immediately drove the kid to the new house.
Ned Breslin, the CEO of a Colorado residential facility, also received a surge of calls from parents who were considering giving up foster kids who had run away. To address their concerns about infection risk, Breslin worked with local partners to establish a quarantine area split between his facility and another one. Teens could stay there for five days and receive a COVID-19 test before returning to their original foster family. They preserved 79 placements this way, though some kids still needed new homes.
---
Placements are growing harder and harder to make for both current and new foster kids. Children continue to enter foster care needing homes. Yet, foster parents, always in scarce supply, seem even more difficult to come by. Recruitment for new foster parents is down in some states, as potential caregivers fear infection and the stress of parenting right now. Meanwhile, family court is or was closed for all non-emergency hearings in many states, slowing down adoption and family reunification, and leaving many stuck. Even for those who still want to foster, the licensing process has been delayed in many places. Agencies have been forced to develop new ways to safely conduct training and home inspections. (They have been especially perilous when inspectors don't have reliable access to personal protective equipment and risk infecting themselves and the families.) Parents who are already approved to foster can take in new kids, though they might struggle with limited outside support.
To make new placements, social workers must account for the health needs and risk status of everyone involved. Access to testing has varied by state, and has not always been easily available to children and prospective families. In-person visits, which help foster children and families to get to know each other, come with infection risk. Many agencies have stopped them. Marci, a social worker and a case management supervisor in rural Pennsylvania, believes that more of the new placements she's making are partially failing because, without that preliminary work, she has had to "throw kids into situations where they might not have been a good fit."
Group homes and residential facilities, which house about 10 percent of foster kids, are still an option, though many look different now. A small number have closed entirely. Others have created spaces for children with potential virus exposure to quarantine. Still others have enforced self-isolation policies and are not welcoming temporary placements.
When Breslin, who runs the Colorado residential facility, realized the severity of the coronavirus threat, he locked down campus, stopped visits between children and potential families, and banned nonessential visitors—a blow for residents who relied on them for emotional sustenance. The lockdown meant that residents would not be able to visit with potential new families, even though demand for beds exceeded capacity. (The facility, which normally houses 24 children, was housing 32 when we spoke, and had a wait list of 21 at its highest.) He worried that hastily made, failed placements would stress the overcrowded group home more than anything else. He has since worked with case managers to restart visits between families and children, beginning with meetings outside and ramping up to overnight stays. When we last spoke, all new placements had stuck.
But not all foster children have safe shelter, and group homes and similar settings have proved particularly risky. Too many have seen terrible outbreaks. Although many facilities have avoided infection, few (if any) seem prepared to protect residents if someone were to get sick. Even Breslin admitted that he did not know what he would have done if someone at his facility had gotten the virus. "It would have been not pretty. But we probably would have gotten through it," he told me. More shocking, a company operating several foster homes in Minnesota told employees that, in a worst-case scenario, they might require workers with mild cases of COVID-19 to continue working (only with children who also had the virus, a spokesperson later clarified in a statement to Bring Me The News).
When the worst-case scenario has hit, foster care's pandemic failures can seem lurid: Foster kids in Washington State were quarantined in a government office building after their group home closed. A number of COVID-19-positive foster children spent several nights sleeping on the chairs, couches, and floors of the Child and Family Services Agency D.C. headquarters. But similar incidents happen in normal times too (albeit without the same infection risks). These experiences are traumatic, but the social workers and experts I spoke with emphasized that children enter foster care because of trauma; some tragedy has befallen their family that has made their parents or guardians unable to care for them. The pandemic adds another layer of complication and trauma to their lives—not creating new cracks so much as deepening existing ones in an already-fragile system.