The Pandemic Is Changing Work Friendships
Co-workers had little choice but to bond when they spent 40 hours a week together. But if widespread remote work sticks around, those relationships will never be the same.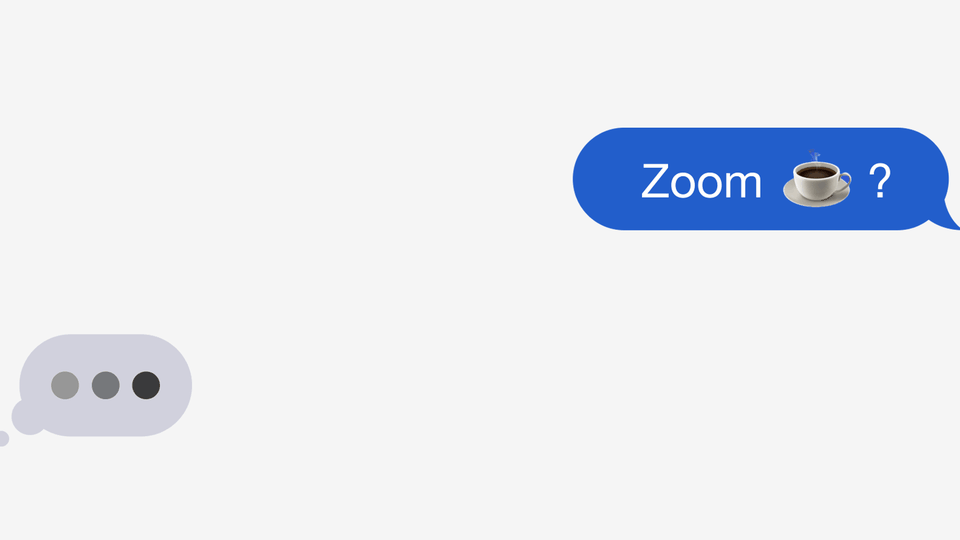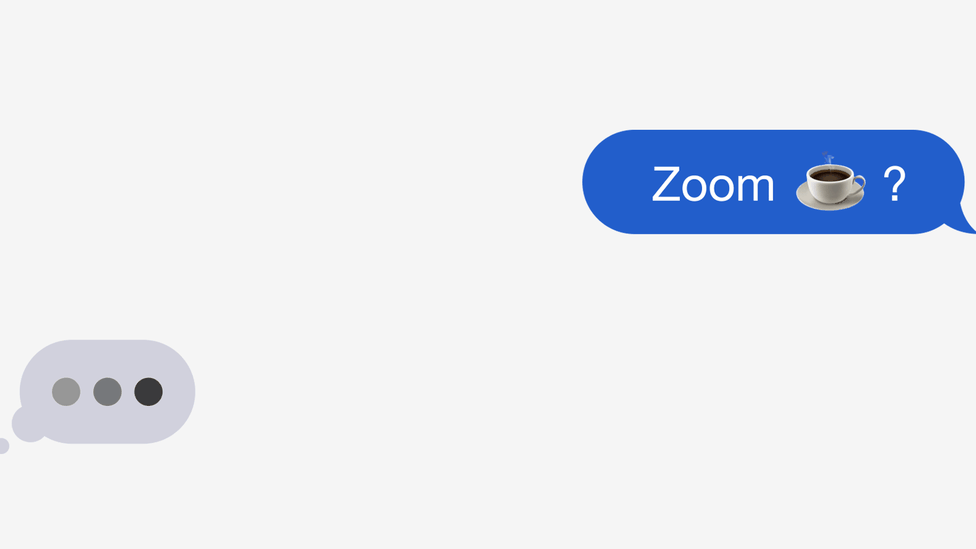 When offices in the U.S. started shutting down to slow the spread of COVID-19, the telework timelines were optimistically brief. But as companies have extended deadlines and shifted to long-term remote work, employees across many different industries are accepting that the pre-pandemic workplace may be a thing of the past.
In the Before Times, many found respite during long workdays in the company of others. Heather Cody, a 30-year-old employee at an Oklahoman teacher's nonprofit, loved getting daily lunches with co-workers before she went remote. Two Bay Area tech marketers, one 27 and one 23, regularly convened at their office for tea and tarot readings. (They requested anonymity because their company didn't approve the interview.) "A lot of my work … is sending out emails, writing up docs, and there's nothing glamorous or particularly exciting about these individual tasks that make up my day," the 27-year-old told me. "What makes it a lot more enjoyable is being able to hang out with people … as I'm firing off these emails."
Making friends at work is rarely a job requirement, yet in a 2018 survey conducted by researchers at Olivet Nazarene University, 82 percent of  respondents reported having at least one work friend. Nearly 30 percent said that they had a work best friend. Some of this millennium's most popular sitcoms revel in the antics of co-workers who have little choice but to bond while spending 40 hours a week together. Annie McKee, the author of How to Be Happy at Work: The Power of Purpose, Hope, and Friendship, told me that these relationships emerge from the nexus of convenience and necessity—convenient because of the low-effort opportunities to socialize, necessary because of our basic human need to connect.
While some work friendships stay firmly within working hours, others extend beyond the 9 to 5 and into "real friend" territory. Ashley Rose Young, a 32-year-old historian at a museum in Washington, D.C., would often meet up with her work friends on evenings and weekends for happy hours and game nights. The 23-year-old tech marketer I spoke with considers her co-workers some of her closest friends, saying, "I've found really good people to share intimate aspects of my life with, who care about me and not just my deliverables."
According to Gallup research, having a close work friend increases fulfillment, productivity, and even company loyalty; on the flip side, loneliness in the office can affect both professional and personal well-being. The absence of casual hallway chats and long lunch breaks during the pandemic could potentially make workers feel more isolated, according to Hilla Dotan, an organizational-behavior researcher at Tel Aviv University. "What we're doing through virtual work is we're neutralizing the social aspect of [work]," she told me.
Deprived of shared spaces and rituals, colleagues now have to be proactive to maintain relationships that once thrived on convenience. Cody has kept up with her work friends via FaceTime and text. But she admits that the physical distance, coupled with the current demands of being a single mother to a 5-year-old, affects how she maintains her friendships. "There are some people that I will answer texts from no matter the time. There's some that I will not [respond to], because it's after work hours," she told me.
Like any long-distance relationship, remote-work friendships depend on participants making extra effort to communicate. Evelyn R. Carter, a social psychologist at a diversity, equity, and inclusion consultancy firm, who had already been working remotely for about a year before the pandemic hit, told me that these friendships are worth the work: They can alleviate the feelings of stress and alienation that remote work often produces.
Young's friends have made her transition to telework much smoother. The women organize regular videochat lunches, text throughout the day, and even take online classes together. "The kind of lunch dates I have with my girlfriends … [remind] me of us running into each other in the hallway," Young told me, offering her some semblance of the old office routine. The friends told me that they've actually become closer during the pandemic.
The two tech marketers I spoke with also moved their scheduled hangouts to videochat—but while they've remained close, the 27-year-old noted that many of his other work friendships have become more transactional. "When the foundation of your relationship or your friendship with your co-workers is primarily work-based, it's hard to reach out, like 'Oh, let's hang out,'" he told me. Without the organic office chitchat, many of his work friendships have been reduced to minimal communications about tasks. He now spends more time alone or with college and high-school friends whom he is more comfortable planning things with.
People aren't merely struggling to maintain work friendships as they transition to remote work: They're struggling to maintain work friendships in the midst of a pandemic, staggering unemployment rates, and a nationwide reckoning with racial injustice. Nearly 70 percent of respondents to one recent survey said that the pandemic has been the most stressful time in their career. Workers across the country are experiencing burnout, symptoms of depression, and lack of energy.
When it feels like a Herculean undertaking to just meet deadlines, work friendships can seem low priority, or simply impossible to maintain. Many people have lost their work friends to layoffs or are worried about their own job security; some realized that, when in need of solidarity and compassion in the face of racism, their work friends were not showing up like "real friends" might. Carter told me it would be wrong to suggest that "there aren't people who are hurting or who are thinking that they had those genuine, trusting relationships and are realizing they don't."
But not everybody necessarily wants to turn to colleagues for support right now. For some, a remote workplace with less built-in socialization is a welcome change, lessening the pressure to devote emotional as well as professional energy to their job. "There's kind of an unspoken rule that when we're working remotely, we shouldn't waste time on relationships," McKee told me. That no-frills approach to work might be attractive to those who are looking to recalibrate their work-life balance, and devote more time to relationships outside of work.
While Cody enjoyed her two-hour lunches, time at home has made her realize that she would prefer cutting those mealtimes down to end the workday a bit earlier. She loves her work friends, but believes that "the reason you made them your best friends is because that's who you spend all your time with," adding, "I think that's important, that there's life outside work."
According to a recent Gartner survey, 74 percent of companies plan to permanently increase remote working post-pandemic. Without gathering daily in a communal space, co-workers will no longer share the proximity that once created low-effort, high-reward friendships. If that presents a persistent barrier to relationship-building, those friendships won't be as easy as they once were.
Relationships of convenience may become rarer, but people will likely still make the effort for co-workers they really connect with. Even so, a social deficiency in the virtual office could be alienating, especially if Americans continue to dedicate so much of their days to work. It's possible that lonely workers will redirect that energy toward family, hobbies, and nonwork friends. The rise of remote work may just mean that work friendships no longer play an oversize presence in our social and professional life—and that they become more like regular, "real," friendships.