America Is Already Different Than It Was Two Weeks Ago
The flurry of recent changes demonstrates how quickly they can be made when those in power have the will to make them.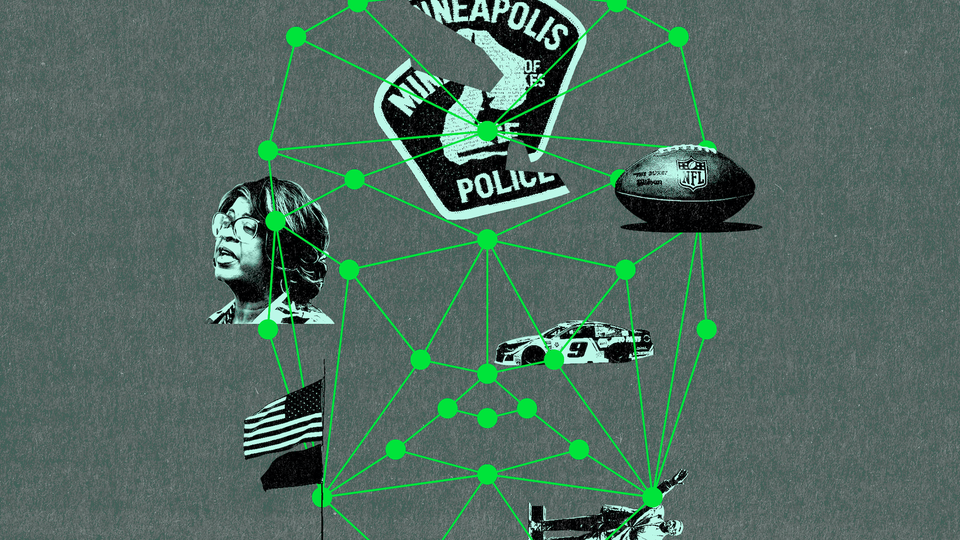 A lot has changed these past couple of weeks. As protesters have gathered following the killing of George Floyd at the hands of police in late May, the Black Lives Matter movement has rapidly gained public support. Seizing or at least reading the moment, politicians, companies, and organizations have announced a flurry of new policies and revised positions intended to address structural racism. Those changes are, to varying degrees, set to alter the topography of American society, including police presence in many communities and the offerings on TV and retail shelves.
Why now? The latest protests certainly have played a role in bringing about these developments, but "in actuality," Saje Mathieu, a history professor at the University of Minnesota, told me, "the changes that we are seeing—or at the least, the promises of change that we are hearing—stem from years, if not decades, of various forms of protests by a fleet of people who have been pointing out the major fissures in American society."
Two weeks, of course, is not enough time to dismantle power structures that have been constructed over centuries. "I am encouraged by some of the changes we have seen in recent weeks," said Keisha Blain, a history professor at the University of Pittsburgh, "but I think we have a very long way to go."
Though it remains to be seen whether these changes will be catalytic or merely cosmetic in fighting institutional racism and police violence, the swiftness of their accumulation has been remarkable—and demonstrates how quickly changes can be made when those in power have the will to make them. I've presented below a selection of notable policy shifts planned, resignations tendered, and pledges made in the past couple of weeks, in the hopes that seeing them together will help us take stock of how the world has already changed—and imagine what other features of society may follow.
"I am not yet sure if what I'm seeing is courage or opportunism" on the part of people in power, Mathieu said, referring to the possibility that the authors of recent changes are simply seeking good publicity. "Either way, it's a start."
---
The city of Philadelphia removed a statue of Frank Rizzo, a former mayor and police commissioner who in the 1970s implored residents to "vote white"; the city of Antwerp, Belgium, removed a statue of King Leopold II, a monarch responsible for countless atrocities in Congo more than a century ago.
The U.S. Marine Corps banned displays of the Confederate flag on its installations.
The Senate's Armed Services Committee voted to include a measure in a defense-authorization bill requiring that military bases named for Confederate leaders be renamed.
---
Kaila Philo contributed reporting to this article.