Who Will Run the Soup Kitchens?
Is it better to put volunteers and the needy at risk by keeping important services open, or to stay home, knowing people will go hungry as a result?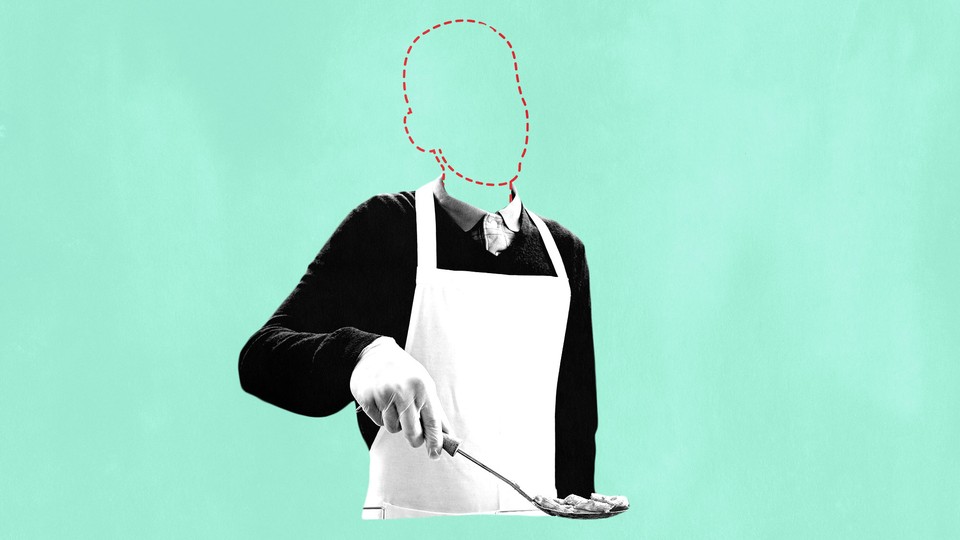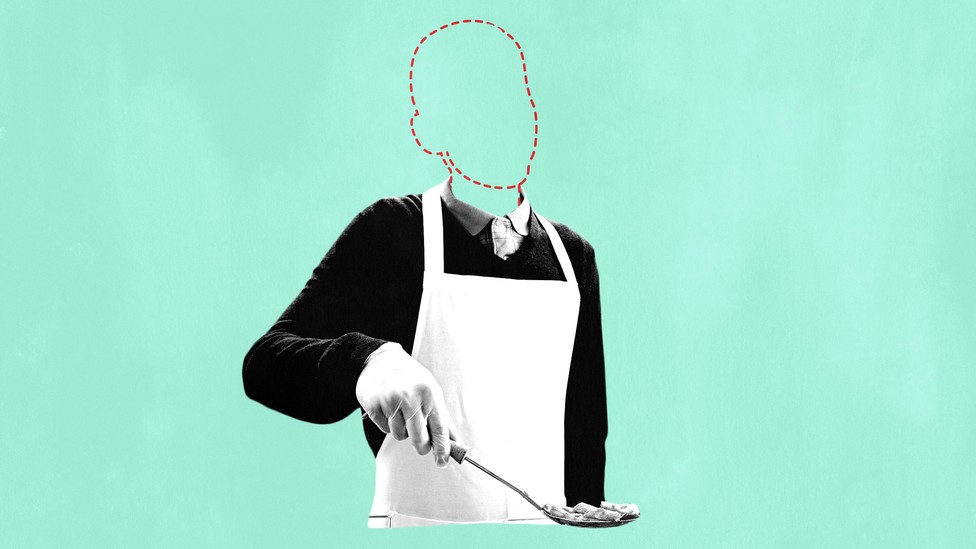 Volunteers describe the Rainier Popup Kitchen not as a provider of homeless services, but as "neighbors feeding neighbors." For the past three years, they've hosted a family-style Sunday lunch, open to all comers, in a parking lot just south of downtown Seattle. While they ate, guests could browse clothing donations, pick up pet food and clean needles, and spend time with friends, both housed and unhoused. They were encouraged to go through the buffet line as many times as they'd like.
But as Washington State emerged as the epicenter of America's COVID-19 outbreak, with dozens of new cases confirmed every day, the members of this all-volunteer organization knew they'd have to make changes. Authorities were discouraging smaller and smaller gatherings by the day, and experts warned that older people and those in poor health—in other words, many of the kitchen's guests—are especially susceptible to the disease.
Suddenly, the task of serving a home-cooked meal involved working in close quarters with people at especially high risk of infection. The group's few dozen members also understood that if just one of them were to transmit the virus to someone in such a vulnerable community, the consequences could be devastating, even fatal.
So, last week, Rainier Popup Kitchen moved to a grab-and-go model, filling more than 100 bags with sandwiches, fruit, water bottles, vitamin C packets, and pamphlets with tips on limiting the virus's spread. Volunteers over 60 were instructed to stay home, and anyone feeling sick was also barred from helping with off-site food prep. Those deemed low-risk enough to hand out meals did so wearing gloves and respirator masks. To discourage lingering and minimize contaminated surfaces, they didn't set up tables or chairs. This time, the regulars had little to do but pick up food and leave.
Even during a period of widespread social upheaval, this sudden erosion of the sense of community the lunch fostered was perhaps the hardest adjustment to accept. "It was a really difficult decision to ask people not to come, and to have to have those kinds of barriers between us," Serina Holmstrom, one of the organizers, told me. When a diner with whom she's especially close came up to hug her, Holmstrom had no choice—for both their sakes—but to stop her and offer an elbow bump instead.
---
More than half a million people experience homelessness in America, according to a recent estimate published by the Department of Housing and Urban Development, although experts say many of the one-night surveys that inform these data are undercounts. About two-thirds of these people spend their nights in shelters; the remaining third of them are unsheltered, sleeping in cars, tents, or parks. The crisis is especially acute in large, dense urban areas, where economic inequality and high costs of living make lower-income people more susceptible to housing instability. Together, New York City and Los Angeles are home to nearly a quarter of all people experiencing homelessness in the United States, and more than half of the nation's unsheltered homeless population lives in California.
For the most part, homeless services come courtesy of a large array of nonprofit organizations and volunteer groups, which fund their operations using some combination of in-kind donations, philanthropy, grants, and contracts with state and local governments. Even in ideal circumstances, meeting the basic needs of unhoused people is a daunting challenge, and providers rely on the free labor of volunteers to meet it as best they can.
Already, the coronavirus pandemic has laid bare the fragility of this patchwork social safety net. Experts say COVID-19, the disease caused by the coronavirus, is most dangerous to older and immunocompromised people, two groups to which those experiencing homelessness disproportionately belong. Last year, health clinics affiliated with the National Health Care for the Homeless Council served 1 million people, according to the senior director of policy Barbara DiPietro; 40 percent of them were 50 or older. Rates of tuberculosis among the homeless population are 10 times higher than the national average, and DiPietro estimates that on any given day, about a third of patients present with a fever, a cough, or other symptoms of respiratory illness.
As this country's public-health crisis of homelessness collides with the public-health crisis of the coronavirus, service providers are grappling with a terrible dilemma: Is it better to show up, potentially exposing yourself and those you serve to a deadly infection? Or is it safer and more responsible to stay home, knowing people will go hungry as a result?
---
Like the Rainier Popup Kitchen, many organizations are dramatically scaling back operations in an effort to avoid closing their doors altogether. In Washington, D.C., Miriam's Kitchen provides breakfast and dinner five days a week at a Foggy Bottom church, and offers on-site case management and other services to people experiencing homelessness. Typically, a shift consists of one of three on-staff chefs supervising a dozen volunteers who help prepare and serve the meal. But last week, Miriam's Kitchen suspended its regular volunteer program, leaving the trio of chefs, with the help of a part-time prep cook, to work 14-hour days, making about 200 meals from scratch.
On occasion, this skeleton crew might be assisted by one or two volunteer sous chefs, but Miriam's Kitchen has also sharply limited that program's parameters, the executive chef Cheryl Bell said. Only those who are less vulnerable to COVID-19, who are familiar with heightened safety protocols, and who don't have family members depending on them are allowed to sign up. Some sous chefs who met these criteria elected to opt out nonetheless. A few had traveled recently to higher-risk areas, and others simply didn't want to take chances with their health.
Case managers are still available for urgent referrals to housing resources and health services. But the other Miriam's Kitchen programs that rely on volunteers—the barbershop, yoga, art therapy, a writing workshop—are on hiatus until at least April 5. Breakfasts and dinners usually served in a communal dining-room setting are now distributed in takeaway boxes with plastic-wrapped utensils. Since Monday, staffers have moved this service outdoors to facilitate social distancing.
For everyone working in this space, the challenge is figuring out how to maintain something resembling the status quo, while dealing with shrinking inventories and using as few pairs of hands as possible. In Los Angeles, volunteers with Ktown for All distribute food, water, and hygiene products to unhoused people in Koreatown each week. But in response to the coronavirus pandemic, the organization canceled its regularly scheduled volunteer training, and instead recruited a few experienced members to pull wagons full of wipes, socks, and bottled water through the neighborhood. Normally, about 20 people help hand out supplies; the number is now down to single digits.
"It will cover our bases," the organizer Sherin Varghese said. "People are all aware that we are not going to ask them to take a risk that they aren't comfortable taking."  The organization would like to provide hand sanitizer, but small bottles are long gone from stores. Even water bottles are scarce, as many big-box retailers are either out of stock or enforcing per-customer limits.
This rapid evaporation of volunteer pools threatens to strain the already-limited capacities of many organizations. Mason Lowe, the deputy director at the Pike Market Food Bank in downtown Seattle, said the corporate groups who usually send volunteers have been canceling shifts, and overall turnout was down by more than half last week. Instead of allowing people to shop, many food banks are closing lobbies and sending staffers through the aisles to fill orders. Others are prepackaging groceries and leaving the bags out front for curbside pickup.
The food bank has been less busy since the outbreak began, as those who can self-quarantine are mostly staying inside; so far, the teams Lowe has cobbled together have been capable of meeting reduced demand. "But at some point, people's pantries are going to run dry," he told me. The food bank's affiliated senior center is providing take-out meals for housed members, and has canceled art classes, bingo games, and all other nonessential activities—"the things that make a senior center a positive place to be." (Unhoused members may dine in.)* Lowe called last week one of the toughest of his life.
---
Aware of the stakes, experts caution that widespread suspensions of social services are unnecessary and potentially dangerous. Joshua Bamberger, the associate director of the Benioff Homelessness and Housing Initiative at the University of California, San Francisco, recommends that volunteers take precautions: Minimize prolonged exposure, don't come in if you're sick, and wear respirators and goggles when interacting with people who may be exposed.
"[We] may be the only source of food that they have," he said. "Workers need to take adequate precautions, but we may not be able to stop providing food to people, or else they won't get food at all."
But in the midst of so much uncertainty, for each individual, determining how to proceed boils down to part judgment call and part educated guess. "It's a reasonable choice for people who are volunteers to say, 'I need to stay home because I can't put my family at risk,'" said Barbara Poppe, the former executive director of the U.S. Interagency Council on Homelessness. Many volunteers are older, which means they could put both themselves and their guests in danger by showing up. Poppe also points out that even young, healthy people who volunteer could catch the disease and then unknowingly pass it along to others.
"I would expect that among those working to support the homeless community, we're going to see high rates of COVID-19 because of the close-up human-type work with people experiencing homelessness," she told me.
At the Phinney Neighborhood Association in Seattle, Susan Russell, the hot- meals program coordinator, began instituting stricter coronavirus protocols well before officials made them mandatory: She replaced self-service snacks and coffee with pre-apportioned trays, installed a hand-washing station at the front door, and locked every other entrance to the building. If someone steps outside for a cigarette, they have to wash again upon entering. Volunteers work the faucet and distribute paper towels, while diners pump their own soap.
For Russell, who was herself homeless for almost seven years, preemptive closure is not an option. "I'm not worried about getting exposed," she told me. "I know what it's like to be hungry, and what it's like to be invisible, and to have the majority of the public just not even acknowledge you." She also knows the situation will only get more dire for those who depend on her. Last week, a few regulars told her that meal after meal had been canceled because of the threat of the coronavirus. "Who is going to feed us?" they asked.
Finding ways to stay open meant Russell had to have difficult conversations with some volunteers, instructing those who feel sick to stay home and urging retirees to do so even if they feel well. For the most part, they understood that these safety measures are in everyone's best interests, but the choices were no less wrenching to make: A volunteer in her 90s missed her first meal in 40 years. Another woman in her 80s, who puts out salt and pepper and flower bouquets every week, was reduced to tears at the prospect of not coming to the program, Russell told me. "Her family didn't want her to take the risk."
---
As of last week, the Seattle organizations with which I spoke were optimistic that they could find ways to stay open through the outbreak. But at a frenetic pace, authorities have further tightened restrictions on public gatherings: On March 11, Washington Governor Jay Inslee banned groups of 250 or more. The next day, Seattle Mayor Jenny Durkan closed libraries and community centers until mid-April. The day after that, Inslee shut schools across the state for a minimum of six weeks. (As of March 15, Washington State has capped public gatherings at 50.) The senior center that hosts one of Russell's meals was forced to lock its doors, and a church where she serves others is allowing only 10 people inside at a time, and only to wash their hands and use the restroom. At both locations, she plans to distribute boxed meals for the foreseeable future.
On Friday, Holmstrom and the rest of the Rainier Popup Kitchen volunteers held a call to discuss their rapidly dwindling options. Line by line, they walked through the latest rules for the few types of public gatherings still allowed: hand-washing stations, hygiene supplies, social-distancing minimums, mandatory screenings for symptoms—requirements that are difficult or impossible to meet for a small, grassroots organization that prepares some 150 meals a week.
After almost two hours of debate, the group arrived at a reluctant consensus: The kitchen would close indefinitely. "To have to distance ourselves is really emotionally challenging, especially now that we can't be here to serve—to say goodbye," Holmstrom told me. Among the reactions of those on the call: "devastating," "heartbroken," and "I feel sick."
On Sunday, March 15, the group put on a final lunch, this time with to-go bags placed on the asphalt to avoid unnecessary hand-to-hand contact. "We couldn't find a way to keep everybody safe," Holmstrom explained to confused guests as they picked up meals off the ground. She assured everyone that regular lunches would resume as soon as possible; in the meantime, she helped people sign up for grocery delivery from a nearby food bank.
As the last few regulars trickled out, somber volunteers reminded both guests and one another of the happy reunion to come once life returns to normal, whenever that may be. "As hard as it is, when we come back together, we'll have a great party," one said. "I'm already planning that."
---
* This article previously implied that only take-out meals were available for homeless members. As of Friday afternoon, the senior center is still allowing unhoused members to dine in.