The Most Memorable Family and Education Interviews of the Year
Our reporters reflect on the words and ideas that resonated with them in 2019.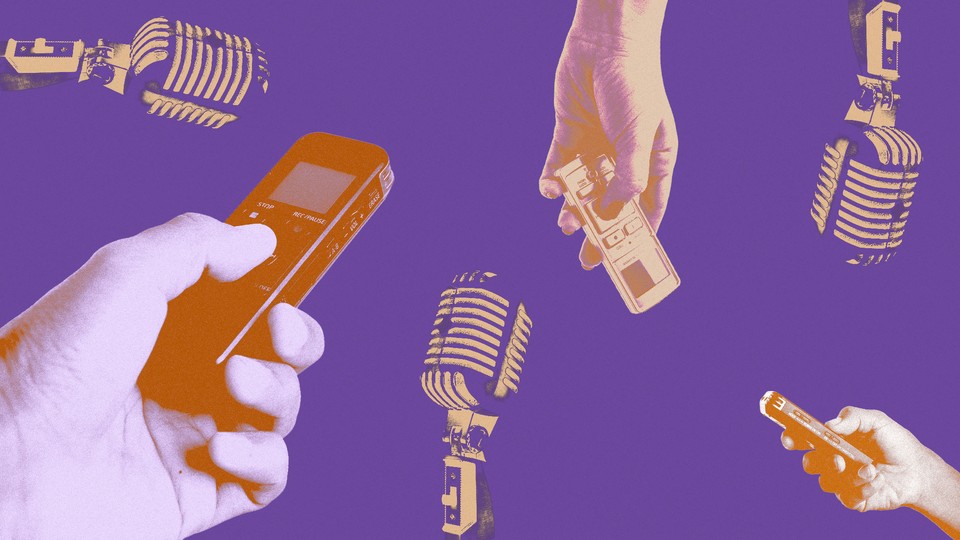 As reporters, we spend a lot of our time learning and synthesizing a whole bunch of new information, trying to figure out what's most important to convey to readers. But every now and again, we hear something during an interview that causes us to stop what we're doing, makes us laugh or weep, or comes back to us when we're off the clock, maybe even days or weeks later.
As the year comes to a close, we on The Atlantic's family-and-education team wanted to share some of those moments. These are the quotes that stuck with us—that taught us something, that prompted us to think more deeply, or that just made us smile—in 2019.
---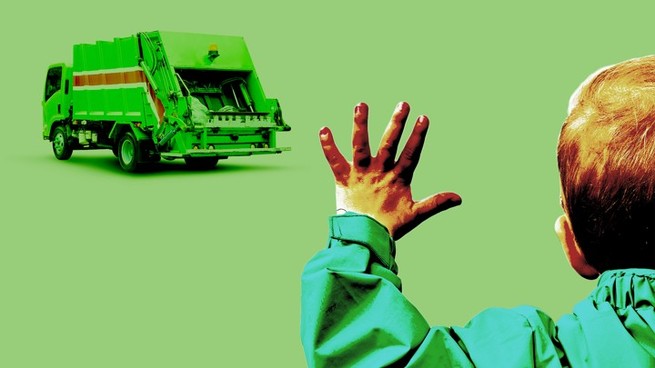 "We have kids on almost every route. Moms hold babies at the door, toddlers wait at the window and sometimes a whole family will come out to watch and wave. It makes you feel like a rock star."
—Rene Vesi, a garbage-truck driver, on the part of his job that makes him feel like a celebrity
When I was a child, I peeked out the window or ran outside whenever I could to watch the garbage truck pick up trash on my street; now, as an adult, I hear from parents that their kids are also weirdly obsessed with the garbage truck. I've always wondered whether the waste-management professionals who drive these vehicles were aware of this phenomenon, and if so, how they felt about it. I was delighted to find that the phenomenon brings as much joy to the garbage collectors as it does to the kids.
—Ashley Fetters
---
"Peanut butter was a logical choice: It's easy to make. It's fast. It tastes good. And if you happen to be eating at your desk, maybe doing some browsing on the internet—or, before the internet days, reading a newspaper—it was something that was not too drippy."
—Vern Loomis, a retired structural draftsman from Michigan, on why he likes peanut-butter sandwiches
Vern Loomis was one of several interviewees for a story I wrote in March about people who eat the same thing for lunch every day—he had a peanut-butter sandwich each day at work for, he estimates, about 25 years. At a time when Americans' beliefs and tastes only seem to grow harder to reconcile, Loomis's sensible argument for his repetitive lunch stands out to me as a reminder that many individual preferences are apolitical, well reasoned, and endearingly particular to the people who have them. Even in retirement, Loomis eats peanut-butter sandwiches multiple days a week. "I never stopped liking [them]," he told me. "I still do."  — Joe Pinsker
---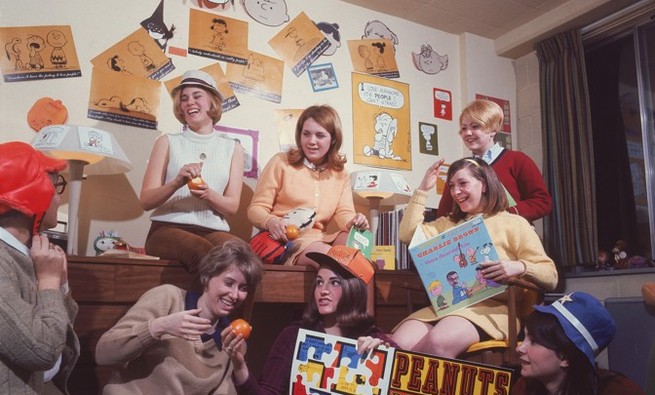 "College was so much for me, and for my roommates, about catapulting ourselves outside of our comfort zones—and there were a lot of instances of catapulting that I was not happy with [during my freshman year]. But, I mean, that's the point of college, and they really enriched me and made me the person I am today."
—Rachel Harshaw, a Class of 2017 alumna of Hamilton College, on her alma mater's approach to pairing freshman roommates
I'd long wanted to write a story about the various strategies colleges use for matching up freshman roommates. The idea stemmed from hearing that Davidson College uses the Myers-Briggs personality test in deciding where its incoming freshmen will live, and with whom. While reporting this piece, I discovered that these decisions are both an art and a science—a task that speaks to the larger mission of a liberal education: to help young adults develop their long-term identities. Pairing freshman roommates is high-stakes because of its role in ensuring that students get the most out of their college experience.  — Alia Wong
---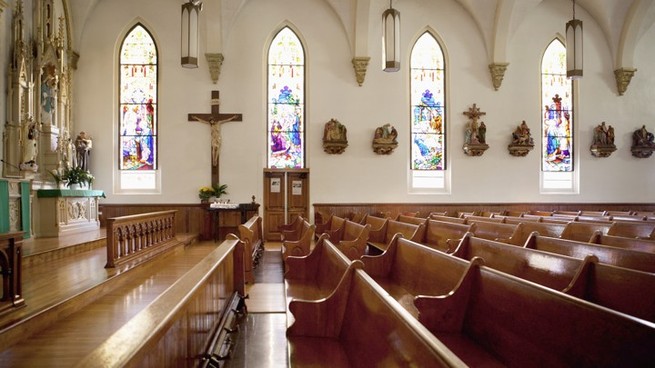 "I think it's different for parents. We have to protect our children. That's our No. 1 calling in life, and that comes before everything. You're not worried about the Church or school—you're allowed to judge and be cautious and not feel guilty about that, because you're a protector."
— An anonymous Catholic father, on his fears about raising a daughter in the Church after revelations of clerical sexual abuse
In early 2019, around the time the Vatican was hosting a major conference on the Catholic Church's sex-abuse scandal, my colleague Ashley Fetters and I spoke with several Catholic parents about how they were grappling with the ongoing crisis. Some felt they could not justify raising their children in the Church, knowing how some of its clergy had taken advantage of children in the past. Others didn't want to let those bad actors keep their kids from Catholicism's spiritual benefits. All had thoughtful, nuanced things to say. My interview with this father, who asked for anonymity because he works for a Catholic organization, sticks out in my memory because he seemed to be of two minds—wanting to protect his daughter even at the risk of being judgmental or overcautious, and, at the same time, wanting the Church to be part of her life. "I want my daughter to find her own way, but there is a place in my heart that still hopes she ends up being part of the faith," he told me. "There's a lot of beauty in the Church." He hadn't yet decided what to do, and hearing him work through his struggle out loud was a moving reminder that no Catholic family has been unaffected by this crisis.  — Julie Beck
---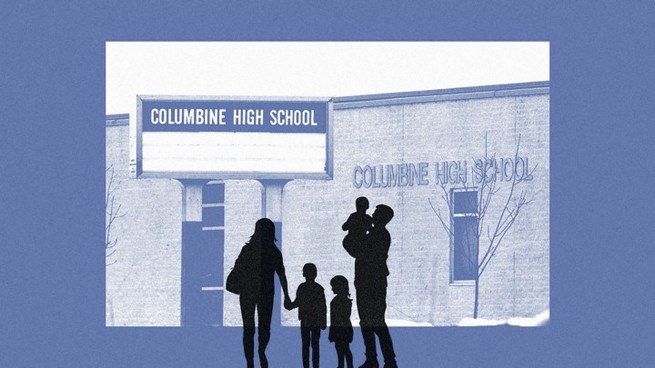 "I essentially put the fear of God in her that she had to be ready, she had to be prepared that anything could happen. That was my fault. I put my PTSD, and my fears, and my troubles, on her."
—Renee Oakley, a survivor of the 1999 Columbine High School shooting, on sending her daughter to elementary school after telling her about Columbine
To me, almost nothing illustrates the long shadow the Columbine massacre has cast over American schools quite like this fact: The survivors of the 1999 shooting in Colorado now have children who participate in mandatory active-shooter trainings during class. For this story about the "children of the children of Columbine," I asked survivors of the shooting about two things: the first time their kids had an active-shooter drill, and when they told their kids (or when they planned to tell them) about what happened at Columbine. This quote from Renee Oakley speaks not only to how the threat of gun violence in schools has persisted and loomed ever larger in the popular imagination in the past 20 years, but also to how every survivor of a shooting can be affected by it for a lifetime.  — A.F.
---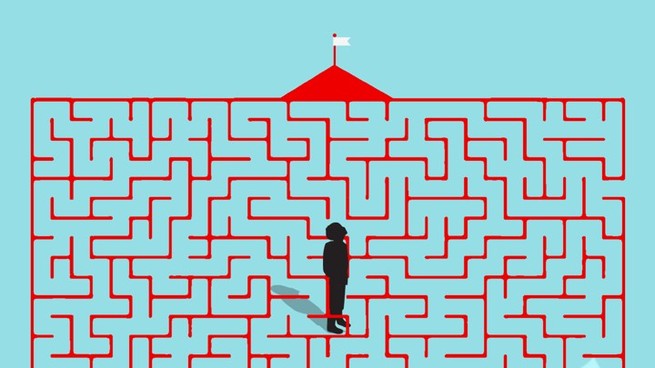 "[Middle schools often] infantilize the kids … and treat them like young children who cannot be trusted to problem-solve or to lead."
—Phyllis Fagell, the author of Middle School Matters, on why middle school can be so excruciating
In my reporting on education over the years, middle school has generally been talked about as an unloved phase of K–12 education—an awkward, torturous chapter that inspires a sense of dread even in adults who long ago managed to make their own way through it. When I interviewed Fagell about the fears people have of middle school, I was struck by how insightful she was in identifying its problems—and how compelling a case she offered in defense of it.  — A.W.
---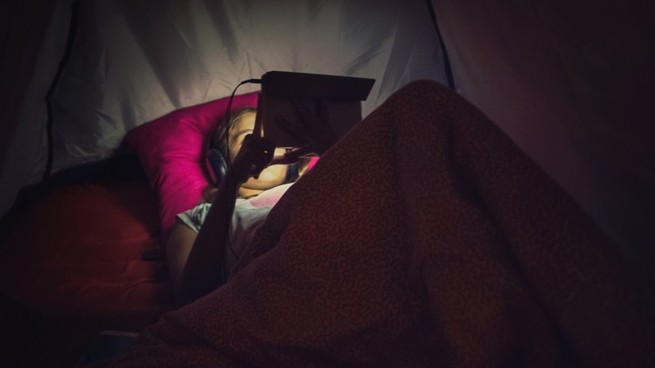 "The way that we imagine knowledge work … is really about coordination and collaboration across distance, across people's different time commitments, managing attention, figuring out who's going to do what when. And that style of work [is] very similar to family life, if you think about it."
—Melissa Mazmanian, an informatics professor at UC Irvine, on the similar responsibilities of work teams and family units
Earlier this year, my former colleague Taylor Lorenz (who used to cover technology for The Atlantic) and I stumbled upon a story that was at the nexus of our respective beats: We'd both heard of a number of families who were using communication and task-management tools designed for the office—for instance, Slack, Asana, and Trello—to keep their home lives in order. This quote from my interview with Melissa Mazmanian helped us make sense of the way these families were using productivity software, but looking back on a year of parenting coverage, I find her observation useful for thinking about the state of American family life. Last January, I wrote about how "intensive" parenting—an involved, time-consuming approach to child-rearing—is now the ideal that most Americans strive for, regardless of their race or class. Mazmanian's point perfectly captures the strain many parents feel in coordinating and optimizing their children's schedules, as well as their own. She's right: Parenting right now, for all its rewards, feels a lot like work.  — J.P.
---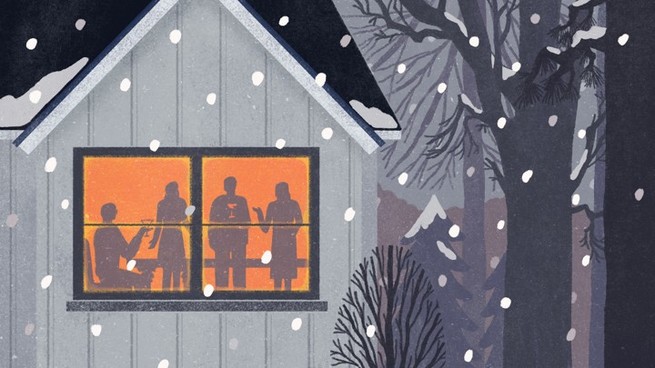 "I think we're made to know more people than just our spouse, and I think it's unhealthy to put all that weight and burden on your spouse. All four of us have discovered new things about ourselves. When you're being pushed by other people, you don't really have a choice but to grow. To experience that part of relationships is not only for spouses. The culture has pushed people into more of this dualistic, one-on-one relationship. To learn from people and to grow with people, I think that's a taste of the divine."
—TJ Fleming, who bought a house with his wife and their friends, another married couple
In February, I launched a series of interviews with friends about their friendships called The Friendship Files. The series is intended to be a window into modern friendship's many shapes and facets, and a corrective to the predominant view that friendships are secondary to family and romantic relationships. This year I've spoken with a wide range of friends—astronauts; cosplayers; congressmen; influencers; people who met in the comment section of a blog, and in the airport during a coup in Turkey. But the interview I did with these four friends who bought a house together stands out. They have really gone all-in on a communal home life—eating dinner together every night, splitting groceries and a phone bill. One couple had a baby after moving in; the other couple are her godparents. Their commitment to making friendship a central part of their lives, even after marriage, and formalizing that through this house, embodies the philosophy of The Friendship Files: that life is fuller with friends.  — J.B.