What Sea Lice Taught Me About Life
My encounter with them was surprisingly meaningful. And itchy.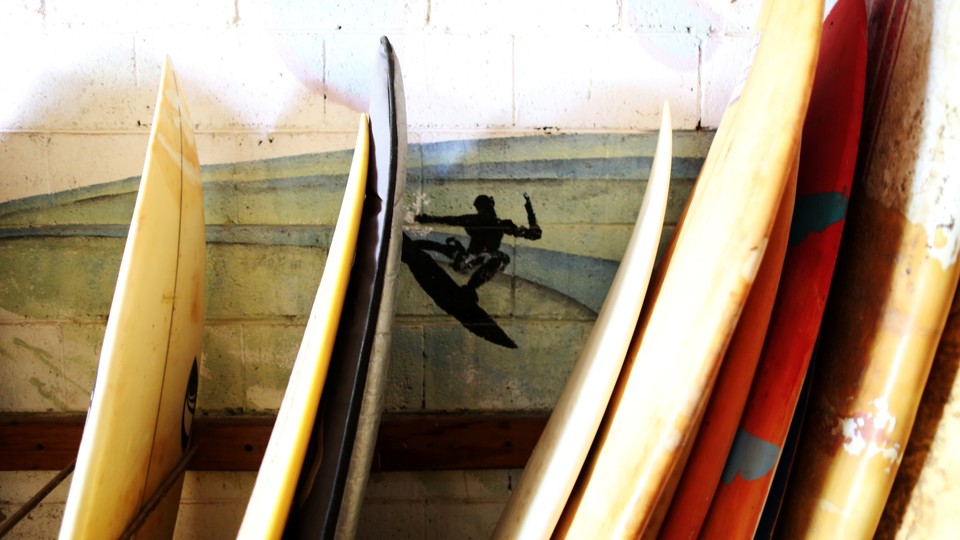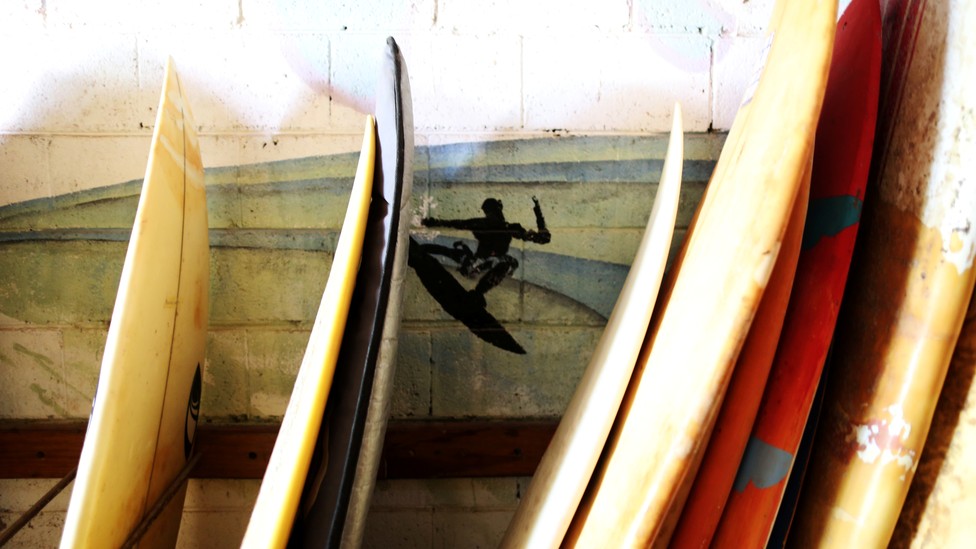 "Um, so, I'm really itchy?" I say, as my instructor, Randy, pushes me out to sea to catch another wave. I am 52-years-old, taking my first surfing lesson. We are in Ocean City, Maryland, where 36th Street meets the Atlantic. It's early enough that the sun is still quite low on the horizon, silhouetting Randy who, at 21, is the same age as my middle child. I know I should keep this in mind and not stare, but art is art. Michelangelo couldn't have chiseled him better. Plus who knows how many years or frankly seconds I have left to gawk? The foam today, or so I hear, is gnarly.
"It's just sea lice," says Randy, with a surfer's insouciance. "They came in from the south with the storm. People say they're getting worse, infesting more northern waters. Global warming or something. You just gotta wipe them off. Like this." He rubs his hands over his glistening torso.
"Sea lice?" Of all the sea critters and crimes I've ever worried about—sharks, jellyfish, and riptides leading that pack—sea lice never even made the cut. Because prior to them having a party inside my wetsuit, I'd never heard of them.
Sea lice, for the uninitiated, are not related to the head lice whose eggs I've yanked off all three of my children's hair on more occasions that I will ever allow myself to remember, except in my nightmares. They don't live on the skin out of water, and you don't have to wash all of the sheets, towels, and stuffed animals in the house once you find them. They are, I would later find out, miniature jellyfish larvae, whose stinging cells, called nematocysts, are triggered by interaction with human skin.
"Dude! They are bad today," says another instructor, cut from the same physical mold as Randy but with hair of spun gold. You could go your whole life without seeing men this beautiful up close or feeling sea lice this plentiful stinging your skin. Yet here I am, surfing with all of them. Blondie puts his hands down his bathing suit to shoo the critters away. Randy does the same. They are laughing because to them this is funny.
I am not laughing. To me, this is not funny. I'm wearing a wetsuit, and the sea lice have seeped inside it, straight into all the normal cracks and crevices you would imagine and then some. Really, any place I have skin, they are stinging it.
"Ready for the next one?" Randy's spotted a wave he wants me to ride and whips the board around toward shore.
"No, wait!" I hesitate. I've had beginners luck up until this point, getting up on nearly every ride. It was as mind-blowingly thrilling as I'd always heard it would be, the most in-the-moment, be-here-now activity I'd ever undertaken that didn't involve a controlled substance. I'd already allowed myself to imagine making a habit of it, chucking my life to start over in a tiny surf town in Costa Rica. "What do you say?" I'd only half-joked to my boyfriend, between rides. The lessons were his idea. Neither of us had known a thing about surfing an hour earlier. Or each other, a year prior. "We could open a surf school in, what's the name of that town, Santa Teresa?"
"Something like that," he said. "Starts with a T, I think. Yeah, why not?" When you meet and fall in love in your fifties, after long and difficult marriages on each side, banter like this is not idle chit-chat. It could actually happen, our surf school. Why not? But now, with the sea lice, I'm reconsidering.
"Okay, stand up!" says Randy. He has to shout over the sound of crashing waves. The foam is gnarly today, good lord.
I stand up on the board. Then I fall. This pattern repeats itself three times before I ask to take a break. On the shore, the sea lice feel worse. My skin is on fire.
"Take off the wetsuit, wipe yourself down," says Randy. "You'll feel much better."
I'll feel much better, I think, but trust me you'll feel much worse. Have you ever actually seen a 52-year-old body? There are pooches, where babies swam. Scars, where they yanked out pieces of me. Dimples, where fat is stored. In fact this body? On that board? That, my friend, was a miracle.
But then pain suddenly overrides shame, and I yank off the wetsuit, accidentally pulling my bikini bottom down with it. Yes, I mooned a whole beach, what's it to you? Count yourself lucky you weren't there. "Sorry," I say to Randy.
"No worries," he says, politely holding in a chuckle.
My body is covered in the little critters, which, as promised, come off with a simple wipe of my hands. But how to deal with the ones under my now pulled up bikini bottom? Again, necessity usurps propriety. Just as I'm reaching down to relieve the creatures of their new home, another instructor comes over to talk with us. A tattooed veteran of the first Gulf War, he's the eminent grise of the group, but still blond. "You okay?" he says.
Don't mind me, I'm just fishing larvae out of my ladyparts. "Yeah," I say. "Better."
"You know the ocean," he says, "it's different every day. Today there's sea lice and too much foam. Tomorrow there could be jellyfish and perfect waves. Or riptides but a good wind. You just have to deal with the ocean you're given. It's a test, every day. I saw you get up earlier. I saw how much you were enjoying yourself. So get back out there. Ignore the critters."
Who are you, I think, Surfboard Thoreau? You couldn't pay me to get back in that water. "That's okay. I think I'll call it a day." I look down at my finger, where I'd been trying to remove an infected splinter the night prior, to no avail. But now the splinter is gone, as is the swollen infection around it. "Wow," I say. "Look at this." I show them the hole where the splinter had been.
"The ocean is medicine," says Surfboard Thoreau. "Anything you got, it'll heal. Nature's Neti pot, I call it." He says he hasn't once gotten sick since he started surfing. Not a single cold or flu or sinus infection, nothing. For eighteen years now. Surfing, I learn, has been his cure for both war's traumas and drug addiction: nature's Neti pot, indeed. He's trying to organize surf therapy classes for his fellow veterans. So they'll stop killing themselves.
"Okay, okay, I'll go back in," I say.
"Awesome," says Randy. "You just gotta remember, there's never any perfect conditions. And surfing's better than not surfing." At 21, he already knows more about life than most of us. There are never any perfect conditions. You just have to wade back in and catch the next wave, stinging larvae be damned.
"I'm going to stay up this time," I say, reimagining my surf school. What about Bali? Kuta has excellent waves for beginners. And delicious fried rice.
I jump up on the board and ride the wave all the way into shore. It's spectacular, this gliding bliss. Like being Jesus but with air hockey propulsion. Sure, I'm still itchy. My skin is aflame. But I'm also frictionless. Free. I pick up the board, step back into the ocean, and paddle once more out to sea.