The Family Weekly: Welcome to The Atlantic's Family Section
Highlights from this week's coverage on relationships and family life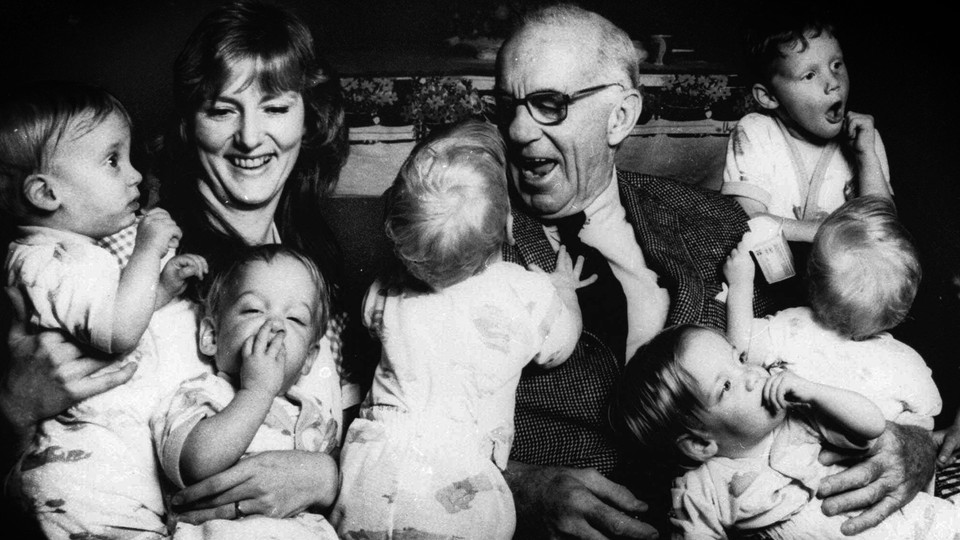 The Family Weekly
Welcome to the Family Weekly. Every Saturday morning, we'll send you a selection of our favorite stories from The Atlantic's new Family section. We're excited to have you join us as we explore questions about family life and human relationships.
This Week in Family
On Tuesday, we rolled out a new series, Parenting in an Uncertain Age, on the experience of raising children in a time of great change. Two standout pieces from the series so far:
—Paula Fass, a historian at the University of California, Berkeley, reflected on the 20th-century parenting authority Dr. Spock, and why today there is less consensus on and more disagreement about the "right" way to raise children.
—The novelist Dara Horn revisited the Mrs. Piggle-Wiggle book series, one of her old childhood favorites, and was horrified to see that Mrs. Piggle-Wiggle's magic cures for children's bad habits are actually attempts to get kids to conform to adults' expectations.
---
---
---
Highlights
Today, demonstrators from around the country arrive in Washington for the March for Our Lives in protest against gun violence. The Atlantic spoke with several survivors of high-profile shootings and relatives of victims to see how they are processing the energized response to the Parkland shooting.
And here are some stories we enjoyed from earlier in the week:
---
The Big Question
Are marriage proposals overrated? Caroline Kitchener, an associate editor at The Atlantic, questioned the whole premise of a momentous proposal:
For a lot of heterosexual couples, the proposal—as movies portray it, as many millennial women have internalized it—doesn't reflect the kind of modern, egalitarian relationships many women want today. Whom to marry is among the most important decisions most people will ever make in their lives, and yet it's not a choice made in the course of a conversation—the normal way two grown humans make big life decisions. Instead, it has to be a show, with a prefixed grand finale: "yes."
How did you propose or get proposed to? Do you think it might be time to give up the fantasy of the magical proposal? Tell us your story in Homebodies, The Atlantic's Facebook group on family life.
Snapshot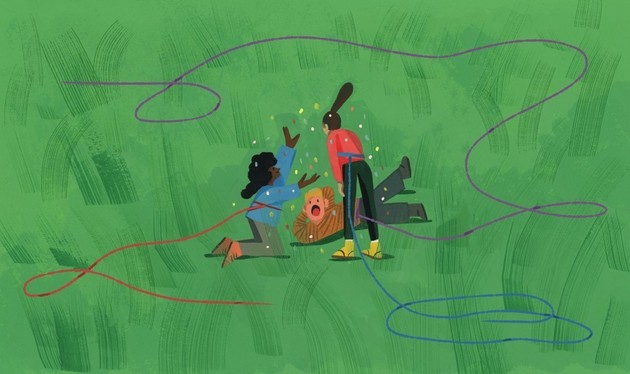 The artist Ping Zhu created this playful illustration for Dara Horn's piece on revisiting a series of books she loved as a child. The colorful threads in the image represent the kids' ties to their parents, and symbolize how letting children be themselves requires giving up a degree of control over them.
Dear Therapist
Every Wednesday, the psychotherapist Lori Gottlieb will answer readers' questions about life's trials and tribulations, big or small, in The Atlantic's new "Dear Therapist" column. First up is a couple who Googled their therapist—with frightening results. Gottlieb's response? Talk it out in therapy.
Therapy is about relationships—including that with the therapist—and one of the rare aspects of this setting is that things that normally might be shoved under the rug get swept into the light. Later on, when you're no longer seeing this therapist, you'll likely remember this confession and its aftermath as a turning point in your understanding of how you relate to yourself and others.
Send Lori your questions at dear.therapist@theatlantic.com.