The Forever Aftermath of a Mass Shooting
Americans affected by gun violence talk about trauma, grieving, and intermittent hope.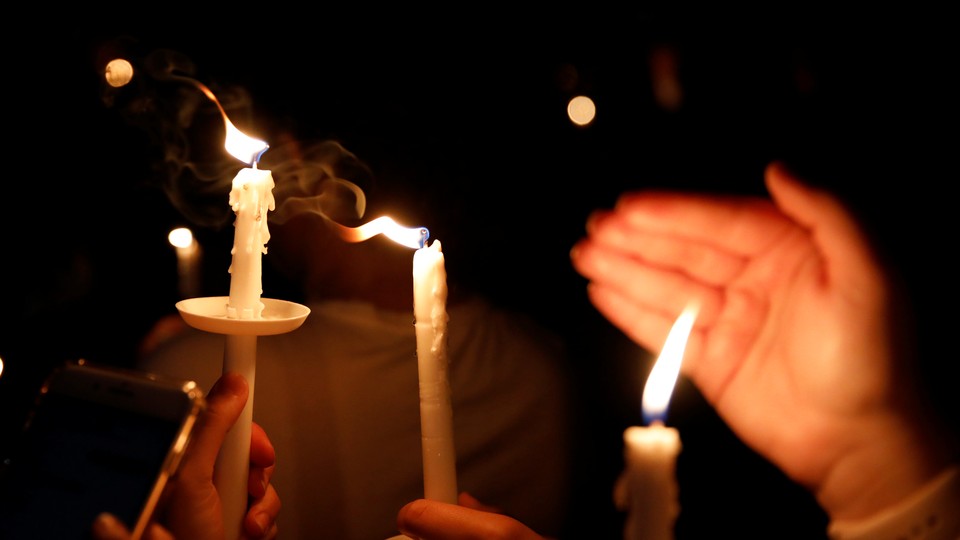 On Saturday, hundreds of thousands of Americans are expected to rally in Washington, D.C., and around the country in protest of gun violence and mass shootings.
Mass shootings are deep in the country's connective tissue. They leave limps, aches, sleepless nights; they inflict post-traumatic stress disorder; they are the cause of too many funerals. They fling some people across political divides, and further entrench others in positions they held before.
Many survivors and relatives of victims become advocates for gun-control measures, others for open-carry laws; some work to eradicate firearms from their communities, while others buy more to feel safe at home. Some quickly morph into activists or politicians, processing their grief or trauma through action; others continue to live their lives in private. Those whose families are splintered by mass shootings in America sometimes weave new connections with their peers—a substitute family of sorts, built from steadily compounding national tragedies.
On the occasion of Saturday's march, The Atlantic spoke with 10 survivors and family members affected by previous shootings—at schools, places of worship, and a nightclub—to understand how trauma changes the direction of a life, and how they view the apparent shift in the national conversation around gun violence following the shooting that killed 17 in Parkland, Florida, in February. Here are their stories, in chronological order of when the shootings occurred:
These 10 people are a small sample of the countless Americans whose lives have been forever altered by gun violence. To share stories of your own, you can write to us at Letters@TheAtlantic.com.