The R. Kelly Story Is Bigger Than Most People Know
Surviving R. Kelly Part II: The Reckoning elaborates on well-known allegations from last year's documentary. It also incorporates, and interrogates, the assertions of the singer's defenders.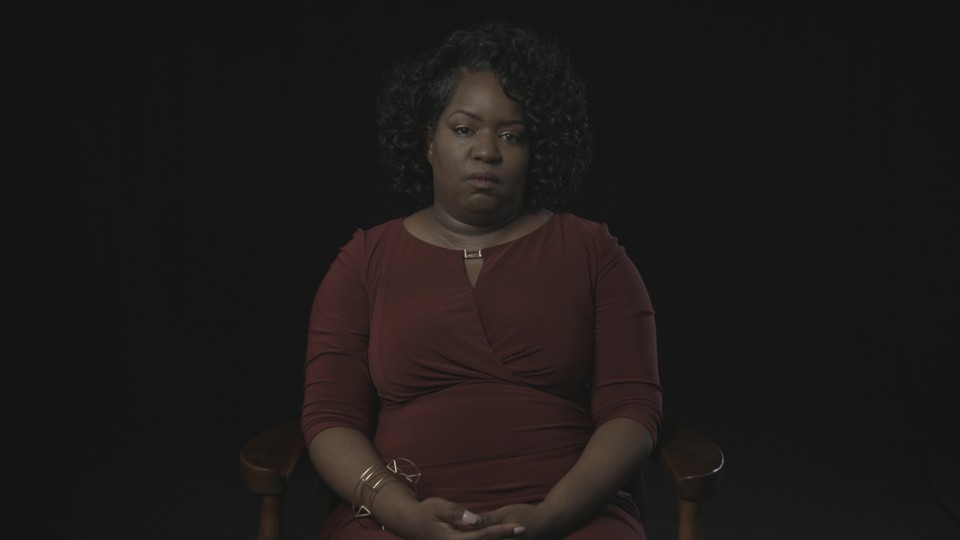 The first episode of Surviving R. Kelly Part II: The Reckoning features two women who, unlike most of the women in the Surviving R. Kelly documentaries, are not reporting abuse by the star. Nor are they social commentators pondering why Kelly has gotten away with his alleged behavior for so long. They are, rather, R. Kelly's former assistants, and they have thoughts on the first Surviving R. Kelly installments that aired a year ago. "The women I saw in the docuseries were the type of women that Robert would have picked," says Lindsey Perryman-Dunn, who worked for Kelly from 1999 to 2007. "And you know what they're upset about? That they didn't get the limelight until they were on Lifetime television." She closes her eyes and purses her lips: a face of sorry not sorry.
It's a shocking moment. Last year's Surviving R. Kelly vividly highlighted the names, faces, and stories of numerous women who say they were abused by Kelly, resulting in such accusations being taken more seriously by the public, the media, and even law enforcement. The singer is now in jail and awaiting trial on charges that include child pornography and witness tampering. And yet the follow-up to Kelly's takedown gives airtime to people who believe his denial of all allegations against him. Perryman-Dunn's twin sister, Jen Emrich, who also briefly worked for Kelly, speaks as well, to praise the social-media campaign that has harassed and posted private information about Kelly's accusers. Perryman-Dunn then says this:
I feel that a victim of any crime needs to call 911. If you have been raped or victimized, you need to go to the emergency room immediately. You need to seek medical help. You need to see a psychologist. You need get an attorney involved. You need to sue. You need to take action. I believe in the American justice system. I do not believe in the justice system which is going on right now, which is just the public justice system.
That statement might make some sense on its face, but—as the documentary goes on to demonstrate—it's incoherent in the context of the nearly three-decade Kelly scandal. In five episodes airing over three nights (starting tonight), Part II elaborates on known allegations, brings new ones to the forefront, unpacks the cultural context for abuse, and describes the reception to the documentary's first edition. Moreover, it demonstrates that any "limelight" alleged victims receive is dangerous, that the American justice system often proves insufficient to stop serial abusers, and that no amount of evidence will lead certain people to condemn a culturally prominent predator.
Like its predecessor, the documentary is a piece of workmanlike TV that relies on restless editing, conspicuous background music, and repetition, with talking heads providing both sharp insight and familiar platitudes. Some of the alleged victims who participated in the first documentary have declined to sit for the second one and have alleged behind-the-scenes insensitivity by Lifetime's team. Many of R. Kelly's accusers, though, do return. There's no denying the force of the material here nor of the ambitious, decades-spanning, multi-angle tale that the series tells.
One of the most wrenching anecdotes is that of Lanita Carter, who worked as Kelly's hair braider in the early 2000s. The gig didn't pay well and made great demands of her time, but Kelly's celebrity was a currency of sorts. "I gained the respect of many people for doing his hair," she says. "My family, they let me finish sentences when normally they didn't really care what I had to say." As she braided his hair, Kelly offered her praise and life advice, encouraging her to dream big and respect herself. She thought of him as a brother, she says. Then one day, according to Carter, Kelly demanded oral sex—and, when she resisted, he forced himself on her.
Carter describes the attack in painstaking, moving, and tearful detail. She affords the same level of attention and emotion to what happened next. She called a cousin of hers and asked him to beat up Kelly, but he told her that Kelly was too famous for such vigilante justice. So Carter called the police. An investigation resulted, but after a brutal round of questioning for Carter from the grand jury, the prosecutor assigned to the case suggested she seek a settlement. With what she says was reluctance, Carter followed that advice. She is now breaking the nondisclosure agreement she signed with Kelly because "money does not heal you," she says. "Money does not cover up what you feel."
Carter's case, which occupies much of the show's third episode, affords the documentary the chance to break down a host of issues that have enabled Kelly to continue operating despite allegations dating back to the early '90s. Confidentiality agreements, settlement-hungry lawyers, the hesitation in the black community to involve law enforcement, the vagaries of the legal system, the way in which survivors of abuse are made to feel complicit, the way fame can lure vulnerable people: All of these issues get dissected by commentators and advocates whose interviews are interspersed among Carter's. It's notable, too, that Carter was 24 years old when she met Kelly and describes a very straightforward case of sexual assault. Her story thus defies the notion that Kelly only targets underage women (something he himself has suggested he has become more careful about doing over the years) or that he engages in unconventional-but-consensual relationships of dominance (the defense for his ongoing arrangements with Joycelyn Savage and Azriel Clary, whose families say they have been brainwashed).
Indeed, Part II portrays Kelly as an omnidirectional creep: accused of many disparate offenses that are united by a disregard for the humanity of those who he considers to be his playthings. Other allegations from the documentary include that Kelly made one of his so-called girlfriends sign a suicide pact with him in case he was ever jailed, and that he surreptitiously filmed his own brother having sex with a woman at his compound. But the larger point is about systems and culture. The first episode, the one featuring Perryman-Dunn and Emrich, might even strike some as strangely sympathetic to Kelly as it details the sexual abuse he himself suffered in childhood. It does so not to exculpate him but rather to show how sexual assault is a problem capable of multiplying itself over generations.
Substantial portions of the documentary also recount the fallout from the first Surviving R. Kelly: a gun threat at a screening attended by the alleged victims, online and physical harassment of the film's participants, and Kelly's public attempts at image rehabilitation even as police in multiple states filed new charges against him. The picture painted is of advocates, journalists, and newly empowered survivors of abuse pushing the culture in the direction of justice—but only haltingly, and with great resistance.  "This is not about women finding our voices; we have always had our voices," the #MeToo founder Tarana Burke says at one point. "This is about people's ability to hear. We've just finally found a frequency that people can hear us." That's a precious achievement, clearly, but also a fragile one.