The Filmmaker Who Says M. Night Shyamalan Stole Her Movie
A lawsuit filed by Francesca Gregorini argues that the Apple TV+ series Servant shares eerie similarities with her 2013 film, The Truth About Emanuel.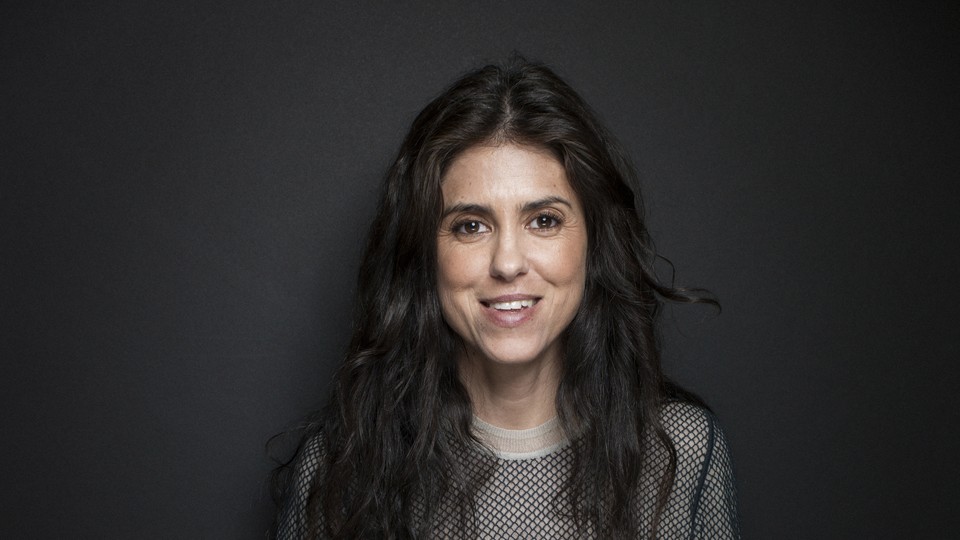 The first time Francesca Gregorini heard of the new Apple TV+ series Servant, created by M. Night Shyamalan and Tony Basgallop, was in November 2019, the day the trailer for the horror series was released. The filmmaker immediately began receiving calls from friends and fellow directors. "Some of the calls were congratulatory, because they assumed I had sold the rights to my film and it had been turned into a series," Gregorini told me on the phone from Los Angeles. "And then a couple of the calls [were] from other filmmakers who know what happens in Hollywood, and who were ... up in arms letting me know that something had gone terribly wrong."
Servant and Gregorini's 2013 film, The Truth About Emanuel, seem to share a premise: A mother who's grieving the death of her baby uses an eerily lifelike "reborn doll" to help her process the loss, and subsequently forms an intimate relationship with the nanny she hires to take care of the "infant." Still, Gregorini said, the similarities don't end there. She argues that virtually all of her movie was repurposed by Shyamalan and Basgallop in Servant: aesthetic details, characters, plot developments, even the blocking of certain shots. "I felt like my film had been studied in semiotics class and they had been given the task of 'Remake this,'" she said. From specific details to broad themes, she observed, "nothing was left untaken."
This week, Gregorini filed a lawsuit against Apple; Shyamalan; Basgallop; Shyamalan's production company, Blinding Edge Pictures; and others alleging copyright infringement. According to Gregorini's complaint, Basgallop and Shyamalan say that neither has seen The Truth About Emanuel, and that any similarity between the two projects "is a coincidence." An Apple representative didn't respond to requests for interviews with Shyamalan and Basgallop, or for comment on the case. M. Night Shyamalan's publicist also didn't respond to a request for comment or interview. Gregorini sees the lawsuit as a way to stand up against a culture of theft that she said is endemic in Hollywood; ideas aren't protected by copyright, and it's difficult to prove, even with copyright protection, that elements of specific works have been actively stolen. (Gregorini grew up in the entertainment industry: Her mother is the actor Barbara Bach, and her stepfather is Ringo Starr.)
But there are also distinctions that Gregorini hopes can set her case apart. For one thing, The Truth About Emanuel wasn't just an idea—it was a movie that debuted at the Sundance Film Festival in 2013, and that starred Jessica Biel, Kaya Scodelario, and Alfred Molina. Gregorini first registered the screenplay with the Writers Guild in 2012. Since then, she has directed episodes of the BBC America hit Killing Eve, the Amazon series Electric Dreams, and the AMC drama Humans, among other projects. If producers feel that they can take without impunity from "a movie that was in dramatic competition at Sundance … and [from] a filmmaker who had an established career in Hollywood," she said, "what is happening to everybody else?"
Gregorini's lawsuit runs point by point through the similarities she notes between Servant and Emanuel. Both are dark psychological thrillers rooted in the relationship between a grieving mother and an enigmatic teenage nanny, who willfully joins in the mother's delusion that the doll she's caring for is a real child. Both employ shock reveals early on to inform viewers of the charade. Both nannies form attachments with naive young men whom they compel to steal a bottle of wine, and both nannies face male antagonists who uncover, and then threaten to reveal, the deception involving the doll. Emanuel and Servant both take place in large Gothic houses with ornate wallpaper and antique rocking horses. Stylistically, Gregorini points out scenes that establish a sexualized undertone between the mother and the nanny that are almost identical in setup and resolution, as well as the use of certain camera angles and music to create tension.
There is one major difference, however. When she wrote Emanuel, Gregorini pulled the story from her own grief over her inability to conceive a child, and from her relationship with Bach, who was frequently absent when Gregorini was growing up. The film is anchored in this sense of longing both to mother and to be mothered, and in the dynamic between two female characters who provide each other with a particular kind of affection that they're craving. Servant, whose 10 episodes were all written by Basgallop, and whose six executive producers are all men, uses the same setup but largely ignores the emotional component of the relationship between Dorothy (played by Lauren Ambrose) and her nanny, Leanne (Nell Tiger Free). Dorothy is portrayed as an overambitious figure of fun immersed in her delusion; Leanne is a cipher whose true identity and motivations sustain the mystery of the series.
To Gregorini, the insensitivity with which the show treats its female characters adds insult to injury. "To take something that is so personal to me, and obviously so female-centric—to take it, co-opt it, profiteer off of it, and then on top of that … [insert] conversations about the nanny being 'fuckable' and the mother being crazy … it's angering, honestly," she said. Given the added difficulty that female writers and directors face in getting hired for mainstream projects, she's especially disappointed by what she sees as an all-male executive-production team taking a project firmly rooted in a female experience and twisting it into a more generic thriller. (I noted the lack of female perspective in my November review of the series, which is briefly quoted in the suit.) As per Basgallop's and Shyamalan's denial that either has seen Emanuel, Gregorini's lawsuit also states that in 2017, her agent submitted her as a candidate to direct episodes of the show Berlin Station, for which Basgallop served as executive producer. It is, Gregorini alleges, "highly likely" that he looked at her work at the time.
Ever since Apple TV+ was introduced at a starry event at the tech company's Cupertino, California, headquarters in September last year, the new streaming platform has emphasized its intention to showcase groundbreaking, original stories from the world's most talented creators. "Our mission is to bring you the most compelling stories from the best minds in TV and film," Apple CEO Tim Cook said at the event. Following its November launch, Apple TV+ has debuted 11 series, including The Morning Show, a #MeToo-themed drama starring Jennifer Aniston and Reese Witherspoon; See, a futuristic sci-fi show with Jason Momoa; and For All Mankind, an alternative-history series with Joel Kinnaman about a world in which the United States lost the space race.
Shyamalan, the creator of a string of hit movies including The Sixth Sense, The Village, Unbreakable, and Split, was one of the highest-profile writers and directors to produce a series for Apple's new service, a relationship that seemed to affirm clout on both sides. But Shyamalan has also been accused of plagiarism in the past: A Pennsylvania screenwriter, Robert McIlhinney, sued Shyamalan in 2003, alleging that the movie Signs had taken ideas from an unproduced screenplay McIlhinney had written called Lord of the Barrens: The Jersey Devil. The young-adult author Margaret Peterson Haddix observed in 2004 that The Village was remarkably similar to her award-winning 1995 novel, Running Out of Time, down to the particular mission of a teenage character and a notable twist. (Shyamalan's production company and Disney released a statement at the time saying that Haddix's claims were "meritless.")
Gregorini hopes that in filing her lawsuit, she will not only encourage storytellers to be less brazen about using other people's work, but also persuade studios to do due diligence on the people they hire and the projects they green-light. Servant has already been renewed for a second season, and the first is available in more than 100 countries worldwide. "Besides everything else, I'm hoping to shed light that this [kind of situation] is where we still are," Gregorini said. Emanuel, she added, was a "film that took me five years from inception to completion to make … So I'm doing this obviously for myself, but I'm also very hopeful that this will open up a conversation [about] this kind of practice … in Hollywood."