The Problem With the Oscars' Idea of a 'Good Movie'
Every year, plenty of excellent films are excluded from the awards-season conversation for reasons that have nothing to do with talent or artistry. This year is no different.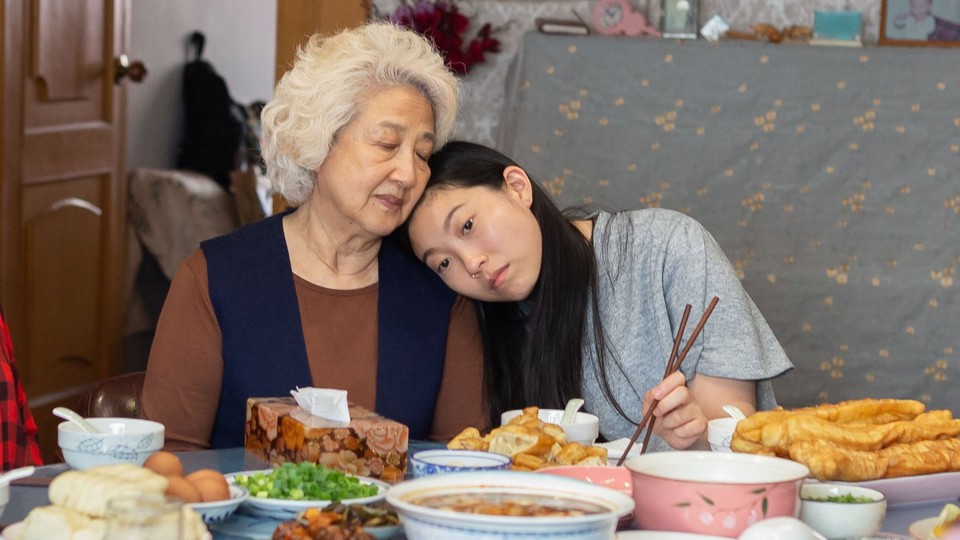 "Who will be interested in a story of domestic struggles and joys? It doesn't have any real importance," says Jo March (played by Saoirse Ronan) in a scene near the end of 2019's Little Women, fearing that no one will want to read the book she's writing about her family. "Maybe we don't see those things as important because people don't write about them," her sister Amy (Florence Pugh) replies. The question of what art gets to be lionized and revered is one that Little Women's writer and director, Greta Gerwig, fixated on when adapting the work for the big screen.
Analyzing her own screenplay in Vanity Fair, Gerwig said that while she worried this exchange between Jo and Amy would be too on the nose—it's one of the only elements she didn't borrow from the book or from author Louisa May Alcott's other writing—she decided to include it. "I still think we very much have a hierarchy of stories," Gerwig said. "I think that the top of the hierarchy is male violence—man on man, man on woman, etc. I think if you look at the books and films and stories that we consider to be 'important,' that is a common theme, either explicitly or implicitly."
When the 2020 Oscar nominations were announced yesterday, Little Women earned a spot in the Best Picture category and collected nods for Ronan, Pugh, and Gerwig's screenplay. But its recognition, which came without a Best Director nod, was still a tier below the biggest favorites of the night, including Joker, The Irishman, Once Upon a Time in Hollywood, and 1917—movies, some of them superb, about men and violence. For decades, those kinds of films have dominated the ceremony: Long dramas about weighty issues, biopics of celebrities, or narratives about moviemaking, with a dearth of genre movies, domestic narratives, and stories told by women and people of color.
Gerwig doesn't need to be the one-woman symbol of Academy Award sexism, and indeed she expressed great positivity about the attention her film received in an interview after the nominations were unveiled. "The numbers are all moving in the right direction," she said. "There have been great strides and we've got to keep going: keep writing, keep making, keep doing." The main reason there's been so much coverage of Gerwig being shut out for Best Director is that she had a real shot at making the list. Plenty of other excellent films made by women (and men) this year suffered far worse fates, getting only a nomination or two—or being ignored entirely.
Many of those snubbed movies didn't fit the idea of "prestige" that has defined Oscar narratives for generations. This blinkered notion is what encourages studios to release certain films during awards season, which tends to run from October to December, and to spend millions of dollars on "for your consideration" campaigns. It's what helps influential precursor awards such as the Golden Globes and the BAFTAs pick certain films for nominations, anointing them as favorites and nudging Academy voters toward them. The Irishman and Once Upon a Time in Hollywood were two of my favorite films of the year, and got 20 nominations between them. But these stories of masculinity and brutality—burnished by their filmmakers' legacies—shouldn't be the types of works most celebrated by Oscar voters year after year.
Academy members themselves have the power to expand what kinds of movies are considered Oscar contenders. One step would be to reject the preemptive hand-waving doled out to so many acclaimed films, many of them artsier or smaller-scale, that supposedly will never play with Oscar voters for little reason other than tradition. Think of Jordan Peele's Us, which won several critical awards for Lupita Nyong'o's dual performance but was overlooked by the Academy. Or Lulu Wang's The Farewell, a mostly Chinese-language family drama that was rapturously received and financially successful, but was disregarded even for Best Screenplay (where the sparsely written war drama 1917 took a spot). Or Lorene Scafaria's Hustlers, an R-rated drama that managed to become a genuine box-office smash, which couldn't muster a nod for its much-awarded supporting actor Jennifer Lopez. You might notice that these films happen to feature women and people of color both in front of and behind the camera; indeed, recognizing a fuller spectrum of excellent cinema is just one way to organically diversify the Oscar nominees.
Many of the best-received films of the year that supposedly had no chance in major categories were comedies (Booksmart, Dolemite Is My Name), horror films (Midsommar, The Lighthouse), or foreign-language films (Portrait of a Lady on Fire, Transit), all categories that the Academy tends to overlook for the bigger prizes, with few exceptions. Most were also released by their studios outside of the end-of-year window in which serious movies tend to surface. Gradually reforming this established system will also require efforts from outside the Academy: Major critics have to continue championing quality work they think might be overlooked; awards prognosticators shouldn't reflexively exclude genre films from their predictions; and studios shouldn't be afraid of promoting a broad array of movies with screenings, events, and advertising come Oscar season.
Within the Academy itself, reform initiatives meant to bring age, racial, and gender diversity to the Academy's voting body have already led to some noticeable changes. Moonlight was a surprise Best Picture winner in 2017, and I noted in 2018 that although Best Picture winner The Shape of Water was that year's consensus choice, it was still a weirder one than the Oscars had alighted on in the past. Some of the other nominees that year, too, including Peele's Get Out and Gerwig's Lady Bird, were the kind of films that usually get rebuffed. But progress doesn't happen linearly, and voters have since anointed true-story mediocrity such as Green Book and Bohemian Rhapsody last year, and nominated a homogenous group of actors this year. (That said, the success of Bong Joon Ho's Parasite in many of the major categories is a very encouraging sign).
"Writing doesn't confer importance; it reflects it," Jo argues in Little Women, trying to talk herself out of publishing her own work about "domestic struggles." "I'm not sure. Perhaps writing will make them more important," Amy responds. Cinema, too, Gerwig's film argues, can confer importance on stories or characters that have historically been dismissed. The responsibility of the Oscars is to make great art more visible, and for too long the institution has settled for a narrow definition of what makes a movie worth celebrating. Rather than taking those old constraints for granted, Academy voters—and the rest of the Hollywood ecosystem—should be more empowered to celebrate genuine talent and artistry wherever they find it.