25 Movies to Look Forward to in 2020
Mulan, Candyman, West Side Story, a new Christopher Nolan thriller, plus all the usual comic-book films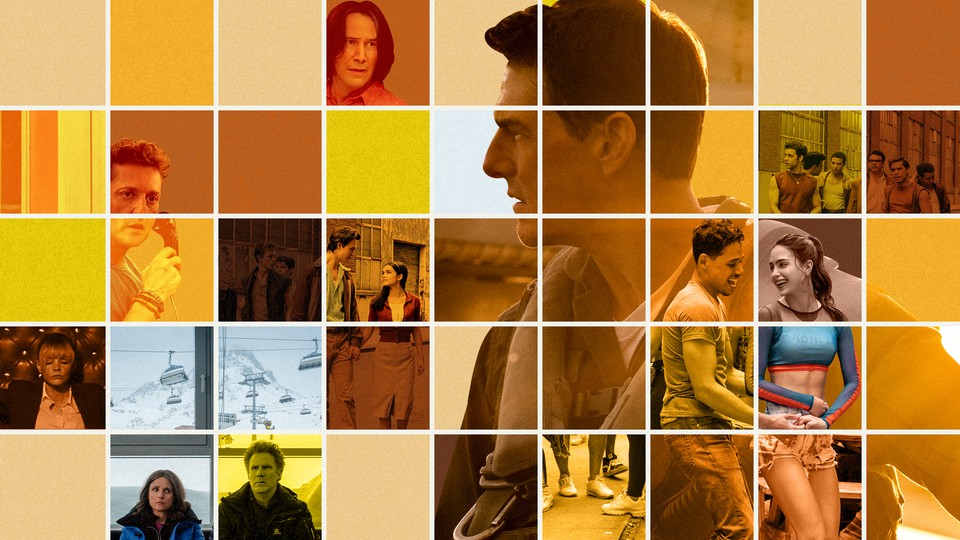 For Hollywood, 2019 was a year of safe bets. The calendar was dominated by Disney, which produced eight of the 10 highest-grossing films of the year and leaned on properties such as Marvel, Star Wars, Frozen, and remakes of animated classics (the studio also bought its rival, Fox). But 2020 is a year of comparative risk for the movie business, conspicuously lacking those kinds of easy, guaranteed crowd-pleasers. Here are 25 upcoming releases that speak to an industry in flux, with studios trying to find a creative way forward that doesn't just rely on the franchise paradigm.
---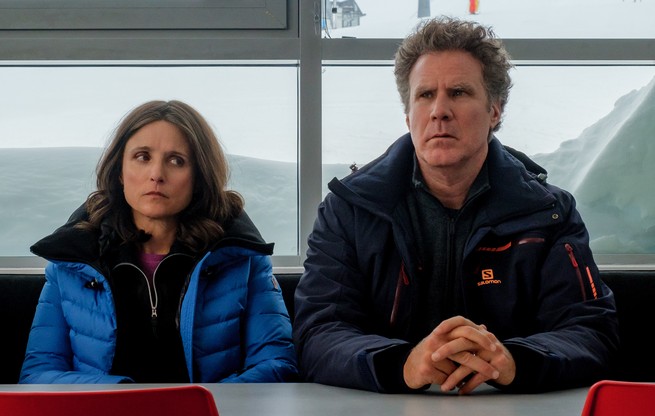 Force Majeure, the incisive 2014 Swedish comedy about a marriage dissolving at a resort in the French Alps because of an act of cowardice, is a brilliant and inimitable film. Nonetheless, the writer-directors Nat Faxon and Jim Rash (The Way Way Back) have decided to remake Ruben Östlund's acidic work, casting Julia Louis-Dreyfus and Will Ferrell as a couple torn apart after an ambiguous incident on a mountain. Given the paucity of smart comedies on the calendar, it's hard not to be excited, and buzz will likely build when it premieres at this year's Sundance Film Festival.
---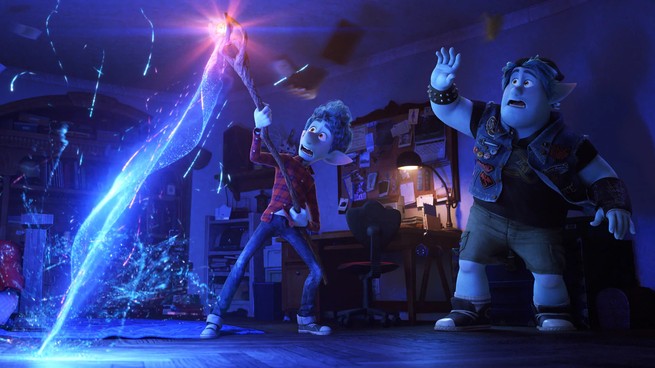 Pixar hasn't released an original animated feature since 2017's Coco. This year, it has two, and the first is this fantasy comedy from the director Dan Scanlon (Monsters University). Set in a suburban version of a mythic world, the film follows brothers Ian (Tom Holland) and Barley (Chris Pratt), two mischievous elves trying to bring their long-lost father back to life. The aesthetic is Dungeons and Dragons meets '80s minivans; Pixar trying out anything new is encouraging after its recent run of sequels.
---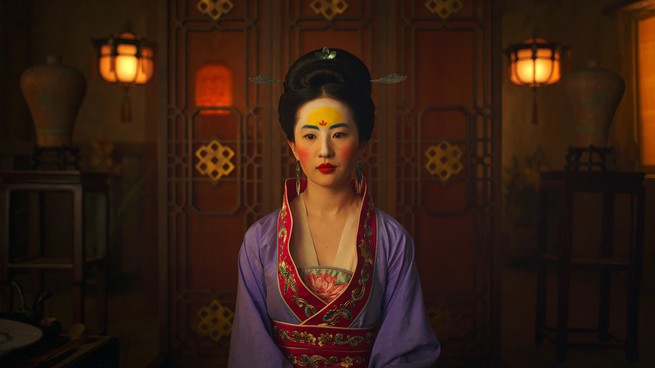 Mulan (March 27)
Disney's onslaught of remakes continues in 2020 with Mulan, an adaptation of the 1998 animated musical adventure. Fortunately, this Niki Caro–directed live-action version looks only distantly related to its forebear, unlike other dull CGI re-creations such as last year's The Lion King. This is no musical with a goofy talking dragon, but a full-blown epic war drama following the mythic Chinese heroine (played by Liu Yifei). Caro seems intent on letting the original stand on its own and is striking out to do something new—a far more intriguing approach.
---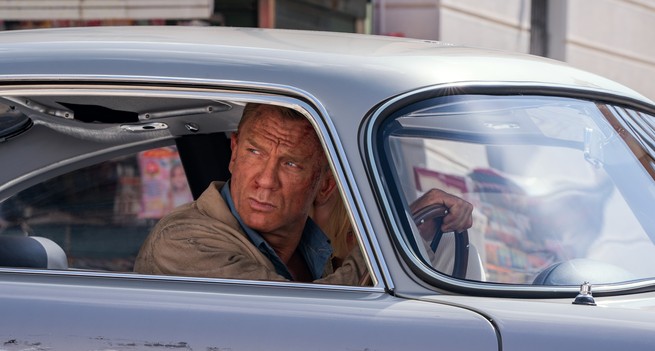 James Bond hasn't graced the big screen in five years, as the franchise figured out a complicated new distribution arrangement and weighed the future of its star, Daniel Craig. Despite publicly insisting that he'd "rather slash his wrists" than do it again, he's back for a last hurrah that will hopefully eclipse 2015's disappointing Spectre. Cary Fukunaga (True Detective, Beasts of No Nation) is directing, and while the Oscar-winner Rami Malek is playing the chief villain, there will also be returning figures from prior Craig Bond films: Christoph Waltz, Jeffrey Wright, Ben Whishaw, and Léa Seydoux.
---
The directorial debut of Emerald Fennell, who recently wrote the second season of Killing Eve, has a provocative premise. The movie follows Cassie (Carey Mulligan), a barista and college dropout haunted by past trauma, who spends her evenings exacting retribution on men who might drunkenly try to take advantage of women. The tonal balance will be tricky to strike, but early buzz on the film (which will premiere at Sundance) is strong, particularly for Mulligan's performance.
---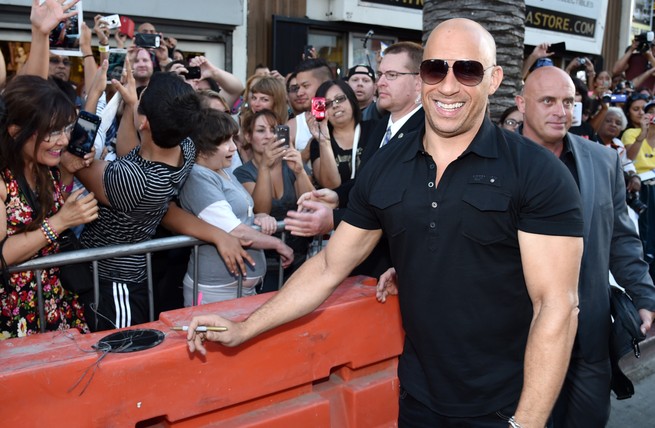 Fast & Furious 9 (May 22)
The eighth edition of Vin Diesel's immortal mega-franchise showed some dents in the tried-and-tested, cars-and-muscles formula that has sustained it for decades. A crummy spin-off, Hobbs & Shaw, didn't help the brand. So the director of the best entries in this series, Justin Lin, has returned to breathe some new life into the adventures of Dominic Toretto (Diesel) and his chummy crew. Michelle Rodriguez, Ludacris, Tyrese Gibson, and Charlize Theron are all returning to the big show; John Cena and Cardi B are joining the ensemble this time around.
---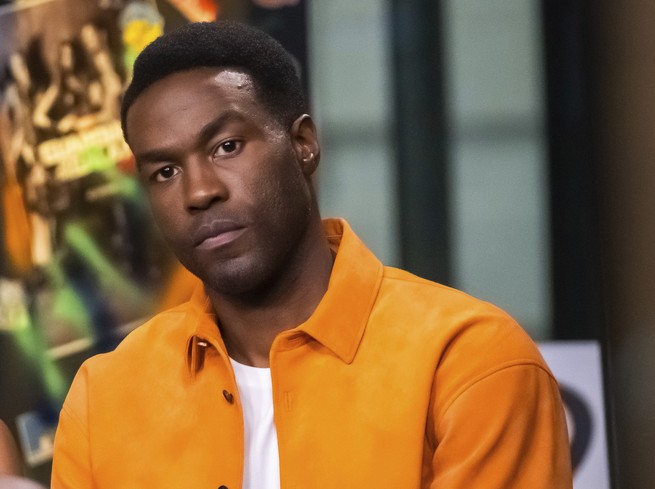 Candyman (June 12)
Horror remakes are nothing new, but Bernard Rose's brilliant 1992 film Candyman has been crying out for one, and Jordan Peele is using his cinematic clout to make it happen. Peele co-wrote and produced this new version, which is directed by Nia DaCosta (Little Woods), and thankfully, Tony Todd is aboard again to portray the titular villain, a hook-handed, bee-summoning ghost from America's cruel past. Yahya Abdul-Mateen II and Teyonah Parris also star, but further details about the story (which was originally set in Chicago's Cabrini-Green public-housing project) remain a mystery.
---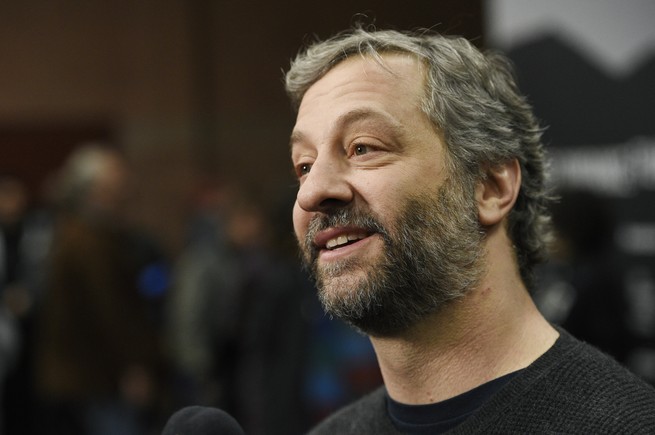 Untitled Judd Apatow/Pete Davidson Project (June 19)
The Hollywood studio comedy has been a rare sight lately, but Judd Apatow has launched many surprise hits by focusing on up-and-coming talent (like Seth Rogen and Amy Schumer early in their careers). In films such as This Is 40 and Trainwreck, Apatow blended real-life detail with high-concept laughs. He seems to be aiming for the same in his new project with Pete Davidson, which will be based on the adolescence of the Saturday Night Live actor. Rumored to be titled King of Staten Island, the film stars Davidson, Bill Burr, and Marisa Tomei, and will reflect the death of Davidson's father, a firefighter who was killed on 9/11.
---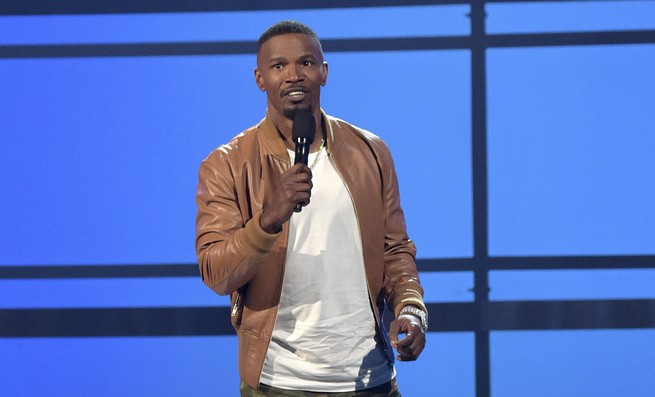 Soul (June 19)
Pixar's other original effort this year is along the lines of past cerebral hits such as Inside Out and WALL-E, both of which made hundreds of millions by somehow turning existential angst into children's entertainment. Soul, directed by Pete Docter (who made Inside Out along with Up and Monsters Inc.), has a harrowing premise: The soul of a middle-school music teacher (Jamie Foxx) is somehow separated from his body. But that means that his soul, visualized as a cute blob, is transported to a world of other cute blobs, where it will surely learn all the arcane rules of souldom with the help of its wisecracking buddy (Tina Fey). By the end, expect to be in a flood of tears.
---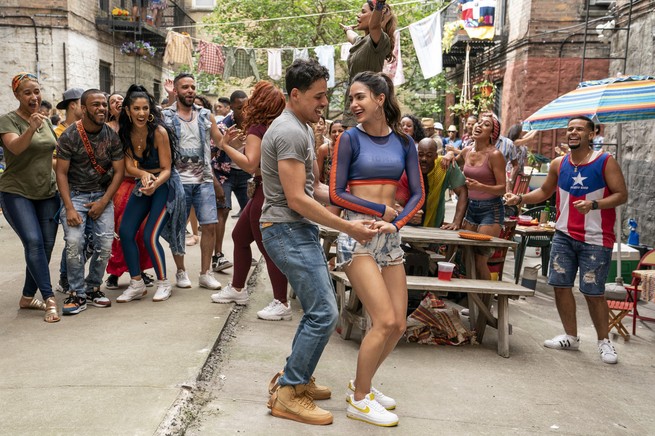 Forget the recent failure of Cats—the movie musical is still resurgent, and the director Jon M. Chu (Crazy Rich Asians) is a perfect match for the form, given that he's spent much of his career on dance movies in the Step Up franchise. His adaptation of Lin-Manuel Miranda's other Tony Award–winning Broadway hit looks pretty spectacular; it's heavy on the big crowds, wide shots, and spine-tingling choruses. Set in Washington Heights in New York, the story centers on Usnavi (Anthony Ramos), a friendly bodega owner who narrates the lives and loves of the neighborhood around him. Jimmy Smits, Corey Hawkins, and Marc Anthony are part of the exciting ensemble.
---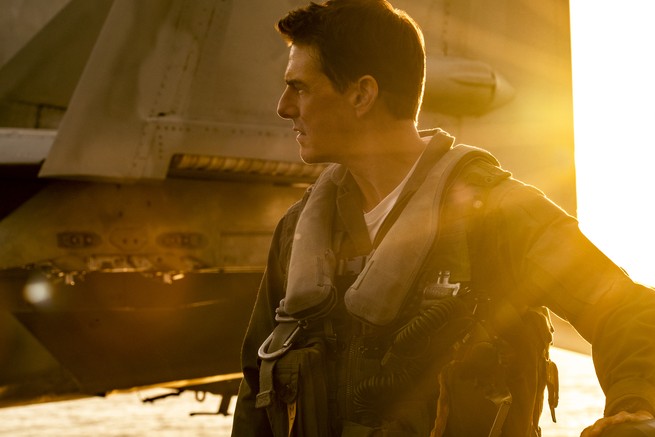 Tom Cruise's unending effort to push his athletic limits doing death-defying stunts on-screen continues in 2020 with a long-awaited sequel to his 1986 smash, Top Gun. The movie sees Maverick (Cruise) returning to flight school to deal with a new group of students, including Rooster (Miles Teller), the son of his dearly departed former wingman, Goose. But plot doesn't matter to most recent Tom Cruise movies, and this one is all about the crazy jet piloting, much of it filmed with Cruise in the cockpit. The director Joseph Kosinski, who worked with the actor on Oblivion, should deliver some crisp visuals.
---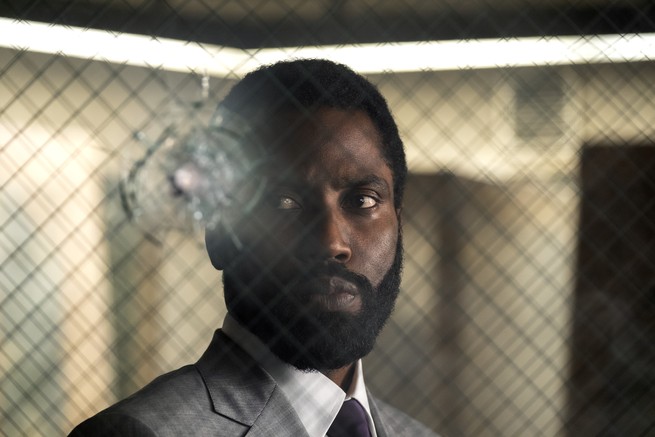 Christopher Nolan is an event unto himself, even in a Hollywood dominated by franchises and existing intellectual property. What is Tenet, his new action thriller, about? It's unclear, and audiences may not have much idea before the film hits theaters, because the director prefers to keep plot details as secret as possible. We do know that the movie stars John David Washington, Robert Pattinson, and Elizabeth Debicki, and it seems to involve time travel. Whatever the story line, Nolan is the most proven box-office force a director can be, and Tenet looks as slick and stylish as all of his recent hits.
---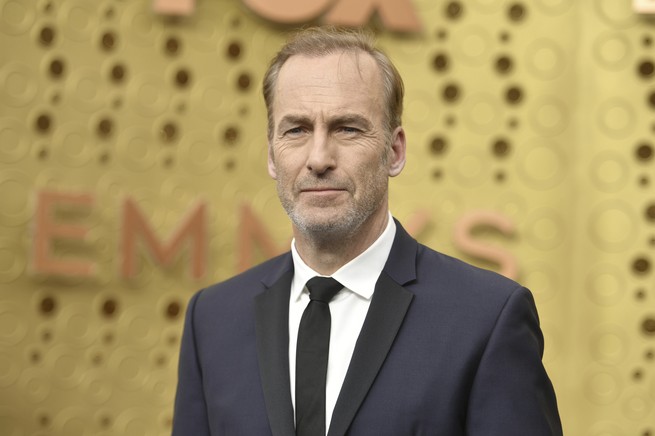 Nobody (August 14)
Reader, did you know that Bob Odenkirk (Better Call Saul) is currently filming a John Wick–esque action film about a man who is sucked into a mob war against a vengeful drug lord? No? Well he is, and though I don't know much more than that, "Bob Odenkirk action film" is enough to pique my interest. Nobody is written by Derek Kolstad, who scripted every entry in the Wick series, and Odenkirk is playing a character called "Hutch Mansell." It is one of my most anticipated films of the year.
---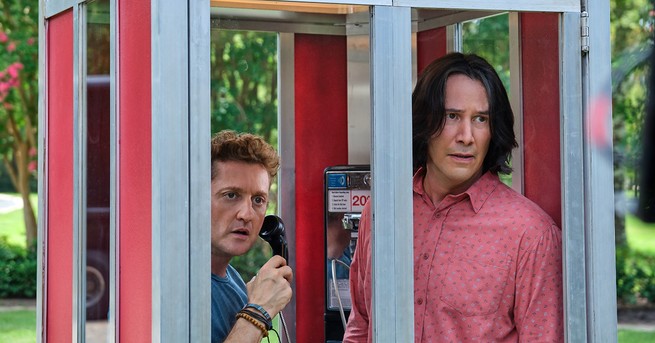 Bill & Ted Face the Music (August 21)
Speaking of John Wick, Keanu Reeves is returning to another of his beloved franchises this year, one that hasn't graced theaters since 1991. He's back as Theodore Logan, along with Bill S. Preston Esq. (Alex Winter) and William Sadler, who will be returning as the Grim Reaper, for another time-traveling adventure involving hard rock and easy living. The director is Galaxy Quest's Dean Parisot; mostly it's just nice to see Reeves so appreciated by the industry once again.
---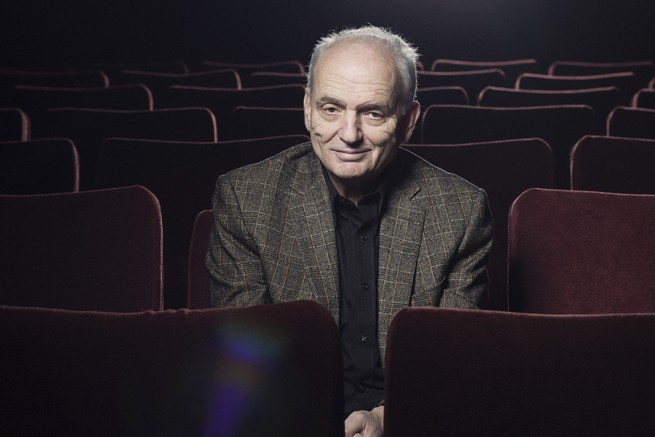 The Many Saints of Newark (September 25)
Don't let the wordy title fool you. This film might as well be called The Sopranos: Origins, given that it's a prequel to the legendary HBO series and written by the show's creator, David Chase. Set in the 1960s and '70s, it follows Dickie Moltisanti (Alessandro Nivola), father to Christopher, and Johnny Boy Soprano (Jon Bernthal), father to Tony, as they rise in the New Jersey mob that their sons will one day run. If you never saw the show, you have nine months to binge it and get current.
---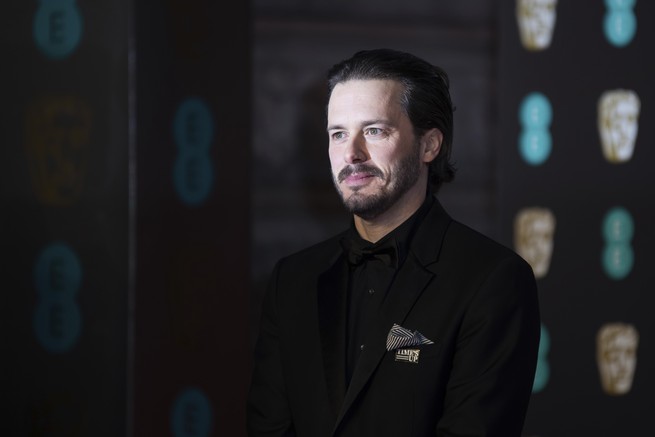 Last Night in Soho (September 25)
Edgar Wright is getting close to entering the Nolan zone—becoming a director with a storied career who avoids franchises and still manages to rock the box office. Wright's last effort, the slick Baby Driver, was a smash in 2017, and he's sticking to genre mash-ups with the upcoming horror drama Last Night in Soho, a thriller set in the fashion world of swinging '60s London. Little is known apart from its setting, but the film stars Anya Taylor-Joy, Thomasin McKenzie, Matt Smith, and the legendary Diana Rigg.
---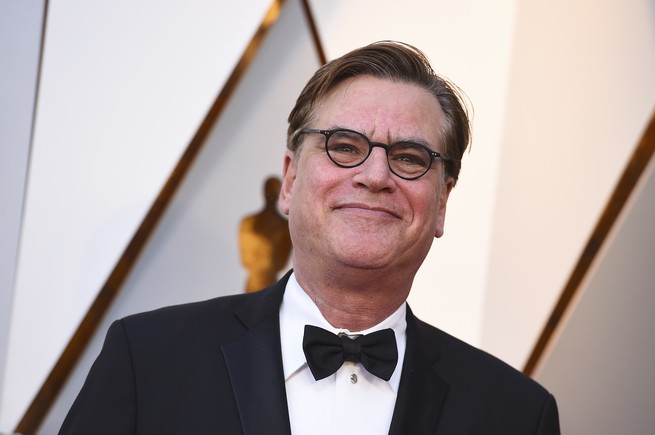 The Trial of the Chicago 7 (September 25)
Aaron Sorkin's newest film dramatizes the arrest of the "Chicago Seven," who were charged with conspiracy and incitement to riot after protesting the Vietnam War at the 1968 Democratic convention. Sorkin will surely mine that historical event for some present-day parallels, and he's assembled an exciting cast that includes Eddie Redmayne, Joseph Gordon-Levitt, Yahya Abdul-Mateen II, Mark Rylance, Jeremy Strong, Michael Keaton, and Sacha Baron Cohen.
---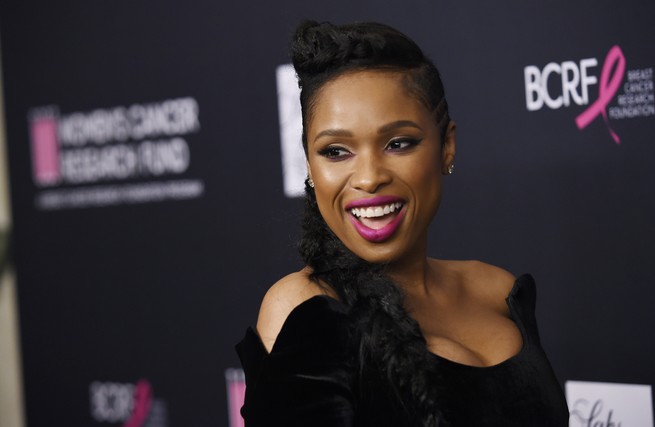 Respect (October 9)
No Oscar race is complete without a few big biopics, and one of the biggest is Respect, Liesl Tommy's dramatization of the life of Aretha Franklin (Jennifer Hudson). Hudson is sure to belt out a bunch of the legendary singer's famous numbers, but will the film feel like a greatest-hits concert or will it dig into something deeper? Either way, this is a surefire awards contender, featuring Forest Whitaker, Tituss Burgess, and Mary J. Blige as Dinah Washington.
---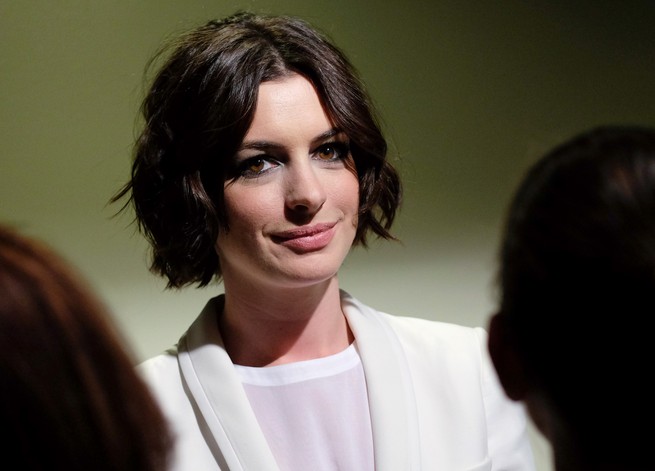 The Witches (October 9)
Every child scarred by Nicolas Roeg's incredible adaptation of Roald Dahl's novel The Witches still shudders in fear at the very mention of its title. The scariest part of Robert Zemeckis's updated version will most likely come from whatever CGI effects he uses (the glassy-eyed horrors of The Polar Express and Welcome to Marwen await). Anne Hathaway will play the villainous Grand High Witch in this spooky children's saga, starring alongside Chris Rock, Stanley Tucci, and Octavia Spencer.
---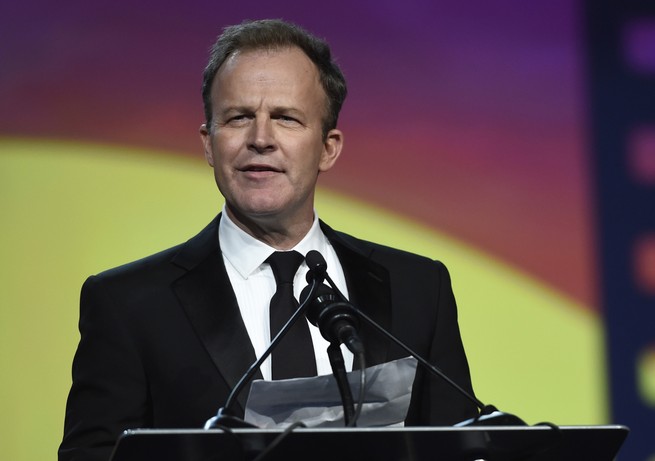 Stillwater (November 6)
Tom McCarthy hasn't directed a film since winning Best Picture for his superbly methodical 2015 film Spotlight, concentrating instead on writing and working in television. His new movie, Stillwater, stars Matt Damon as an oil-rig roughneck working to exonerate his estranged daughter (Abigail Breslin) of a murder she didn't commit. Damon still lacks an acting Oscar despite a storied career, but this will be the first of two bites at the awards-season apple for him in 2020.
---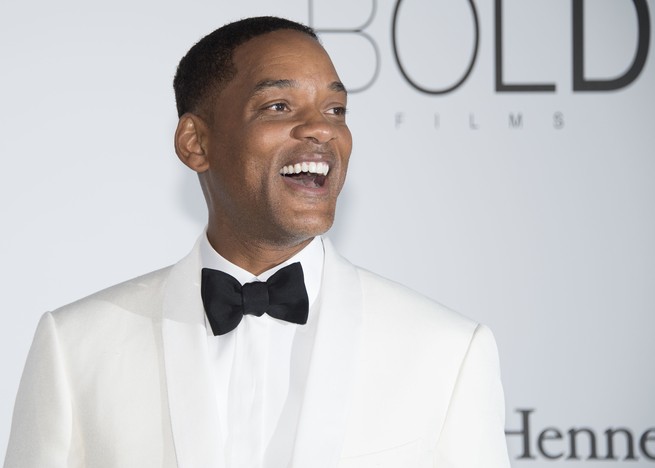 King Richard (November 25)
Will Smith has largely focused on blockbuster fare such as Suicide Squad and Aladdin in recent years, but this project should pose a serious acting challenge. A biopic about the life of Richard Williams, the hard-charging tennis coach and father of Serena and Venus Williams, King Richard is from a first-time screenwriter (Zach Baylin) and a promising young director (Reinaldo Marcus Green, whose debut was 2018's Monsters and Men). A more grounded project like this could be an exciting development for Smith, who hasn't taken on a weighty Oscar-season movie in years.
---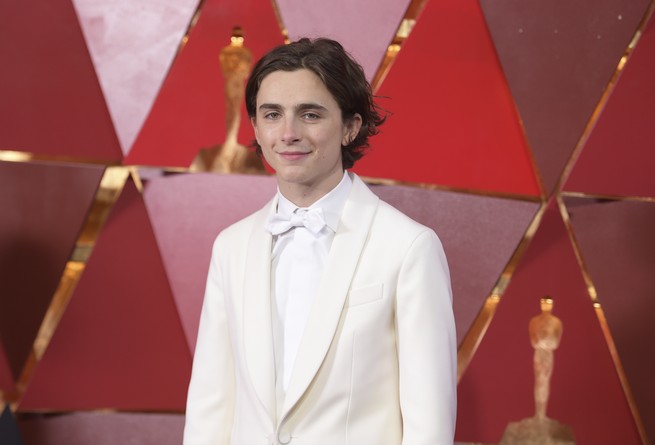 Dune (December 18)
Frank Herbert's totemic piece of science fiction has long been thought unfilmable. Alejandro Jodorowsky famously failed to mount his adaptation in the '70s, and David Lynch's 1984 version was a spectacular fiasco that tried to cram all of the novel's dense plotting into one movie. A new adaptation from Denis Villeneuve (Arrival) is instead tackling just the first half of the book, tracking the rise of Paul Atreides (Timothée Chalamet) on the fabled planet Arrakis, where his father, Duke Leto (Oscar Isaac), locks horns with the villainous Baron Harkonnen (Stellan Skarsgård). Rebecca Ferguson, Zendaya, Jason Momoa, Dave Bautista, Josh Brolin, Javier Bardem, and more fill out a splendid cast, and the Christmas release date indicates confidence from Warner Bros.
---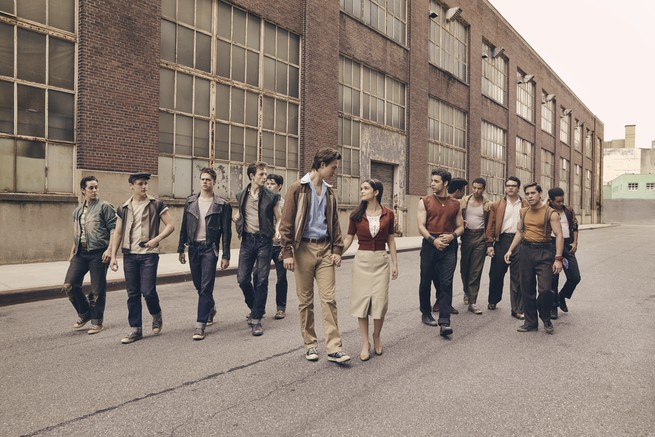 West Side Story (December 18)
Over a long career, Steven Spielberg has never made a musical, so he's addressing that by taking on one of the most famous titles in Broadway history. Working with frequent collaborator Tony Kushner, Spielberg has cast Ansel Elgort and Rachel Zegler as star-crossed lovers Tony and Maria, who will sing Leonard Bernstein and Stephen Sondheim's celebrated score. Though Spielberg is making sure to cast Latino actors to play the Puerto Rican "Sharks" (unlike the original 1961 film), there will surely be plenty of cultural discourse next Christmas about the necessity of a new West Side Story. Still, the idea of Spielberg, Hollywood's undisputed master of camera blocking, making a full-blown musical will be hard for many to resist.
---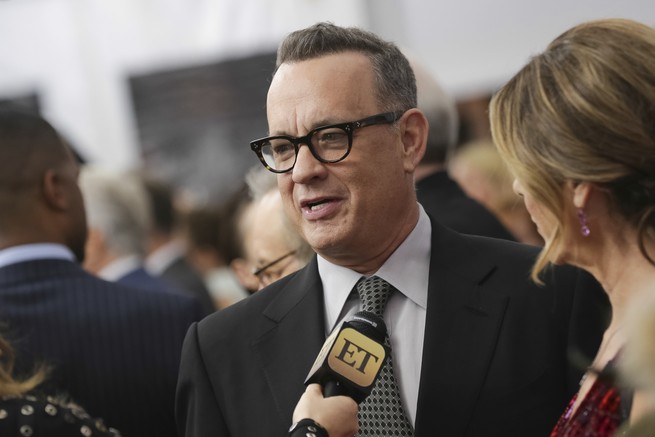 News of the World (December 25)
Tom Hanks has a busy 2020 ahead, including parts in the sci-fi epic BIOS and the war drama Greyhound, but his most intriguing project is a reunion with Paul Greengrass, the director of Captain Phillips. That was one of Hanks's most transfixing performances of the past decade, but News of the World is a departure for Greengrass, who often prefers to take on true-story dramas. Based on the novel by Paulette Jiles, it follows a Civil War captain (Hanks) traveling through post-war Texas who is contracted to rescue a kidnapped young girl. Knowing Greengrass, it should be an intense but rewarding theatrical experience.
---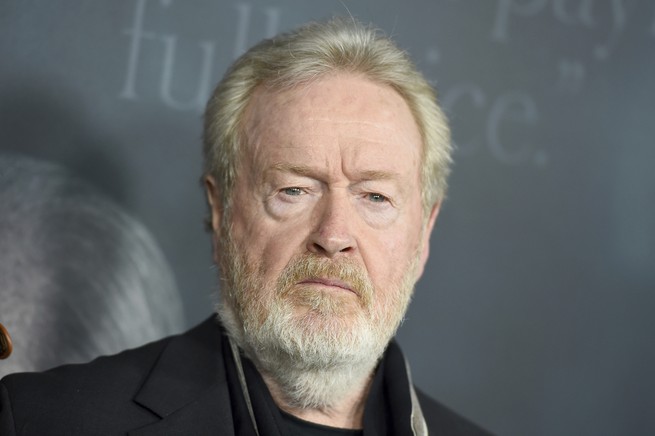 The Last Duel (December 25)
A veritable hurricane of think pieces awaits this Ridley Scott project that's being written by Matt Damon, Ben Affleck, and Nicole Holofcener (this will be a screenwriting reunion for Affleck and Damon, who won Oscars for scripting Good Will Hunting). Based on Eric Jager's book, the film depicts the last royally sanctioned duel ever fought in France, a 14th-century battle that ensued when a knight accused his squire of raping his wife. Damon, Affleck, Adam Driver, and Jodie Comer make up the cast, with Damon, Affleck, and Holofcener each apparently contributing one main character's perspective on the event.
---
And Don't Forget: All the Comic-Book Movies
There are so many on the docket that I'm gathering them all under one entry. Comic-book movies of course remain a backbone of Hollywood's box-office strategy, with several studios taking their swing at the genre. Marvel is releasing Black Widow (May 1), a prequel centered on Scarlett Johansson's super-spy, and The Eternals (November 6), a celestial adventure featuring Angelina Jolie, Kumail Nanjiani, Salma Hayek, and Richard Madden. Warner Bros. will contribute Birds of Prey (February 7) and the much-awaited sequel Wonder Woman 1984 (June 5), with Patty Jenkins returning to direct. Sony's Spider-Man universe will add Morbius (July 31), a vampire thriller starring Jared Leto, and Venom 2 (October 2), this time directed by Andy Serkis. And barring further reshoots, Fox will finally debut The New Mutants (April 3), the last piece of its X-Men universe, starring Anya Taylor-Joy and Maisie Williams.