The 15 Best TV Shows of 2019
The year's most distinct and worthwhile series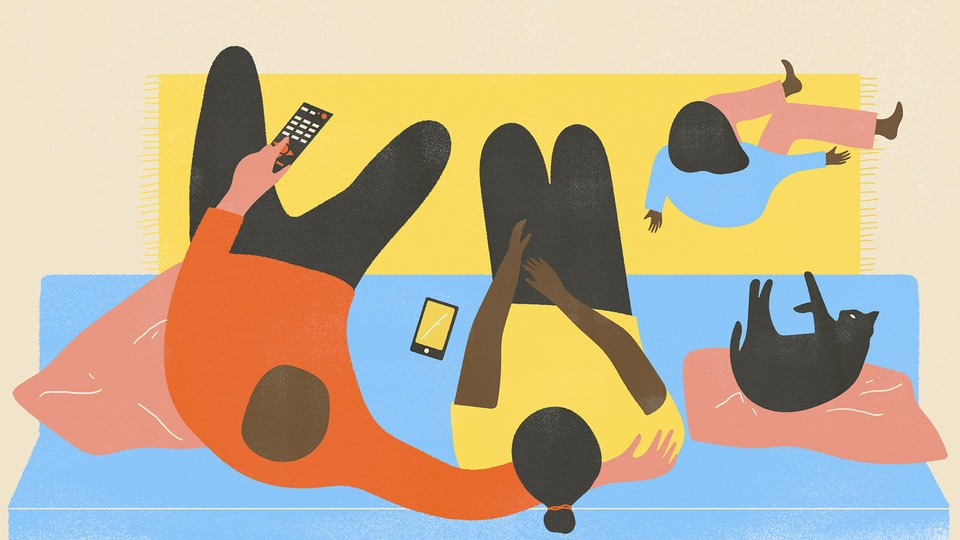 It was the best of times, it was the worst of times. Television in 2019 offered up sweet birthday babies and hot priests; exposed nuclear cores and examined injustices; giant octopuses and the king of edible leaves, His Majesty the Spinach. It was a year in which more than 500 original scripted series were estimated to air—a new record signaling a television landscape that's more abundant but also more fragmented than ever.
With that in mind, this year's "best of" list, like last year's, tries to recognize shows that did specific things particularly well. Some were brand new; some have already been canceled. But most of them came into being because someone took a chance on an odd idea, a risky concept, or a distinctive voice. As the streaming wars heat up, none of these series feels like a safe bet, which is precisely what makes them so worthwhile to watch.
---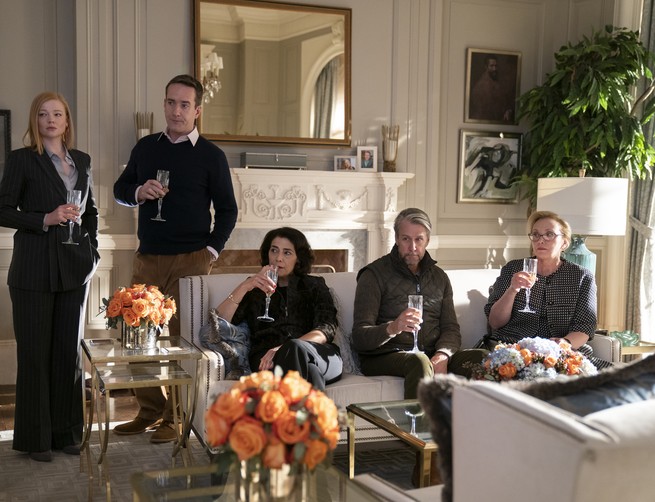 FAMILY SAGA: SUCCESSION, HBO
I spent significant pockets of time in 2019 trying to get people—colleagues, hair stylists, women innocently shopping for black turtlenecks—to watch Succession. If Season 1 took a while to warm up to, Season 2 was masterful right out of the gate, in its caustic dissection of the 0.1 percent and its ability to find clashing shades of humanity within its characters. No show on television right now has better writing or such a gift for imaginative excruciation. Regardless of which media dynasty they bring to mind at any given moment, the Roys are consistently fascinating, tragic, and repulsive in equal measure.
Also noteworthy: The Crown (Netflix), Years and Years (HBO)
---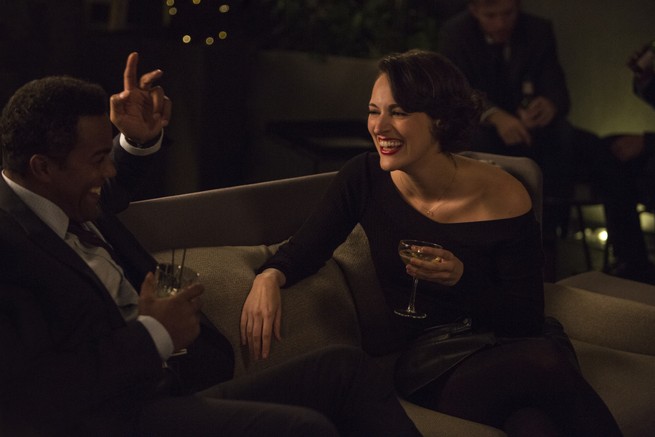 ALTERNATIVE ROM-COM: FLEABAG, AMAZON
The second season of Fleabag, its creator, Phoebe Waller-Bridge, said at a Screen Actors Guild screening in New York earlier this year, is essentially a story about a woman learning to love herself. While she said this, she made retching noises, as if to apologize for the sheer corniness of the concept. Corny or not, it was the radical self-acceptance—and self-forgiveness—rooted within the final episodes of Fleabag that made the series land with such power. It helped that the second season also offered more gifts (canned G&Ts, fox hauntings, pencil haircuts, bassoon solos) than Santa Claus and more dazzling asides than Shakespeare.
Also noteworthy: Back to Life (Showtime), The End of the F***ing World (Netflix)
---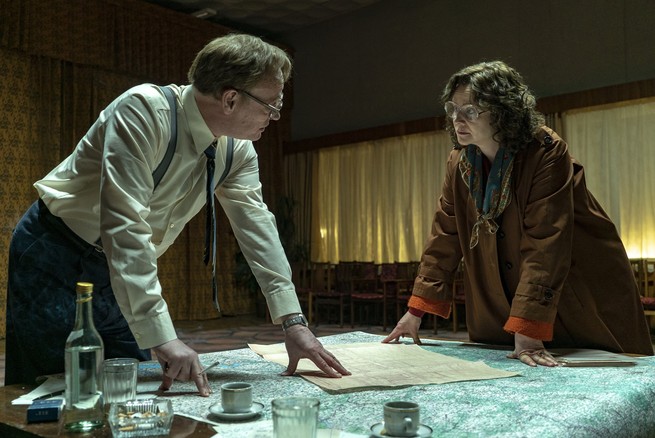 FAITHFUL DRAMATIZATION: CHERNOBYL, HBO
The first episode of Craig Mazin's five-part miniseries about the Chernobyl nuclear disaster felt less like an hour of scripted television than like a panic attack involving aberrant sounds, glowing bricks, and the ominous rattle of the Geiger counter. This astonishingly detailed, frequently grisly period drama replicated the aesthetic of the 1980s Soviet Union down to its patterned tablecloths and painfully wide lapels. More important, it communicated what happens when truth is understood to be interpretative rather than inflexible. Mazin may have fudged some facts and invented some characters to serve the story, but his portrayal of how party propaganda intensified a global calamity was so unstinting that it even enraged the Russian government.
Also noteworthy: Brexit: The Uncivil War (HBO)
---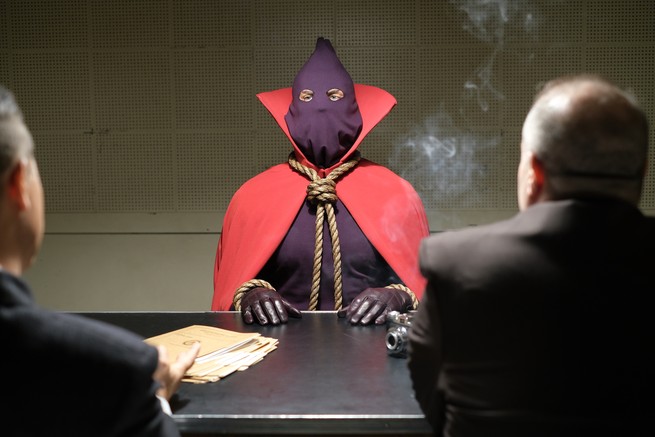 UNFAITHFUL DRAMATIZATION: WATCHMEN, HBO
No TV project has enraged people from its inception quite like Watchmen, Damon Lindelof's extravagant, surreal, incomparably audacious remix of a comic-book series whose fans tend to regard it as a sacred text and whose author decries any attempts to bring it to the screen. Nevertheless, Lindelof persisted. And his nine-part HBO series, which spins off from the source material to consider the scourge of white supremacy in an alternative-timeline America, is an extraordinary work of television. The show features the superpowers of actors including Regina King, Jeremy Irons, and Jean Smart. It has the weird flourishes that have come to be Lindelof's signature—the striking visual symbols and out-of-body interludes that defined Lost and The Leftovers. And most crucially, it offers up a deft examination of how deeply racism is embedded in American history.
Also noteworthy: Dickinson (Apple TV+)
---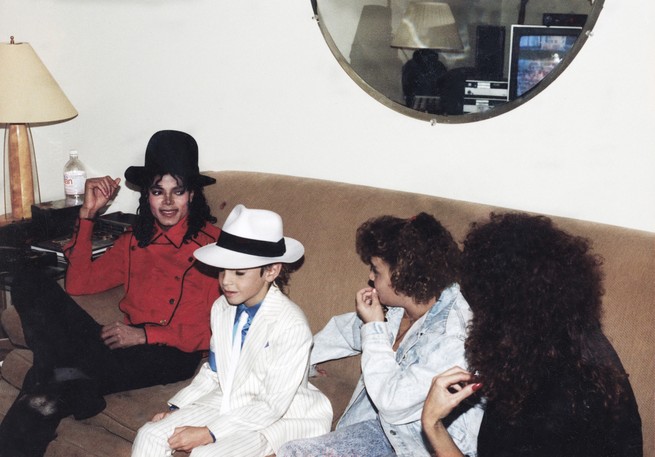 REVELATORY DOCUSERIES: LEAVING NEVERLAND, HBO
Dan Reed's two-part documentary, which debuted at the Sundance Film Festival before airing on HBO, is hard to watch, and that's the point. It's wrenching, as a viewer, to hear two adult men, Wade Robson and James Safechuck, reckon with the child sexual abuse that has colored their lives, and wrestle decades later with feelings of guilt, trauma, and self-loathing. It's shocking to see precisely how, for Michael Jackson, the man they accuse of abusing them (and whose estate is suing HBO), the machinery of fandom seemed to double as insulation. And it's startling to remember that, because of the power and joy of the art Jackson made, so few people cared to look behind it.
Also noteworthy: Surviving R. Kelly (Lifetime)
---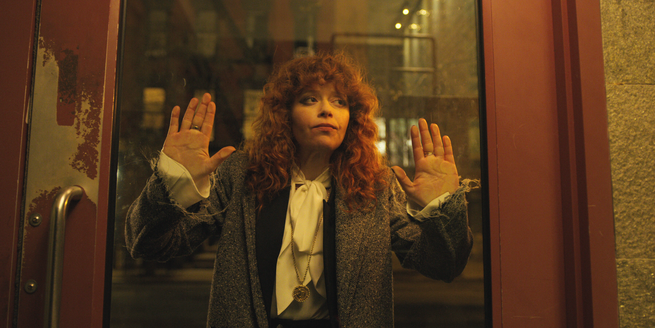 STRUCTURAL EXPERIMENTATION: RUSSIAN DOLL, NETFLIX
The multitudes Russian Doll contains can be interpreted to fit any particular person's life experiences. Is this a show about cycles of addiction? Sure. About the building blocks of video-game narratives? Definitely. About constructing a way to get past destructive childhood trauma? Absolutely. Anchored by an undeniably captivating Natasha Lyonne in the role of Nadia, a woman who keeps finding herself dying and returning to the same moment during her 36th birthday party, the Netflix series has endless layers and offshoots, but all of them return to the central point that existence is worth the price of pain, and that simple connection, above all, can be a truly saving grace.
Also noteworthy: State of the Union (SundanceTV)
---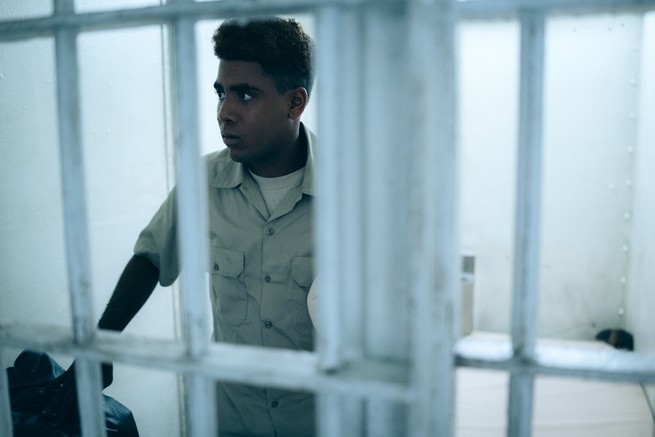 TRUE-CRIME RELITIGATION: WHEN THEY SEE US, NETFLIX
Most true-crime series based on infamous cases focus on unpacking the details and the context behind them. Ava DuVernay's four-part dramatization of the arrest and wrongful conviction of five teenagers for the 1989 assault of a jogger in Central Park is different. Its focus is wholeheartedly on restoring humanity to the men who were failed by the American justice system and demonized in the media for the majority of their adult life. As a filmmaker, DuVernay brings texture and style to the world she renders, but the most vital aspect of When They See Us is how it delineates the personalities of the five men it examines, transforming them from tabloid fodder into complex individuals in front of our eyes.
Also noteworthy: The Preppy Murder (SundanceTV)
---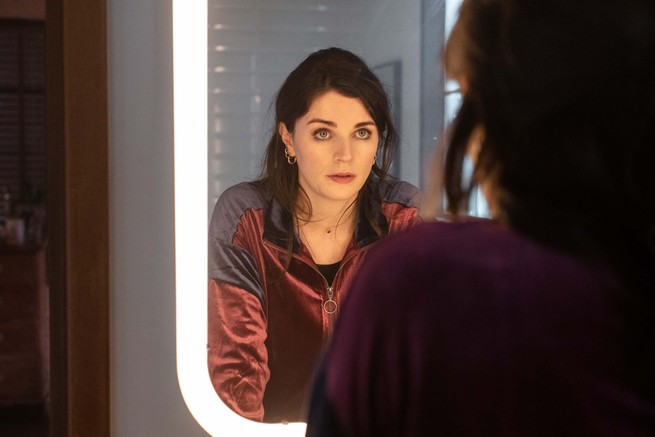 NEW VOICE: THIS WAY UP, HULU
Aisling Bea's six-part Britcom is the kind of show that restores faith in small-scale storytelling and the ability to do an enormous amount without a huge budget. The more bloated and unwieldy streaming television gets, the more series like this one stand out for their scrappiness, their imagination, and their heart. Bea plays Aine, a teacher living in London who's recovering from what she describes as a "teeny little nervous breakdown." Like the best imported British series, This Way Up contains binge drinking, spontaneous singing, and Tobias Menzies. And Bea is gorgeously watchable as Aine, a woman whose vulnerability comes to seem like an asset instead of a weakness.
Also noteworthy: Tuca & Bertie (Netflix)
---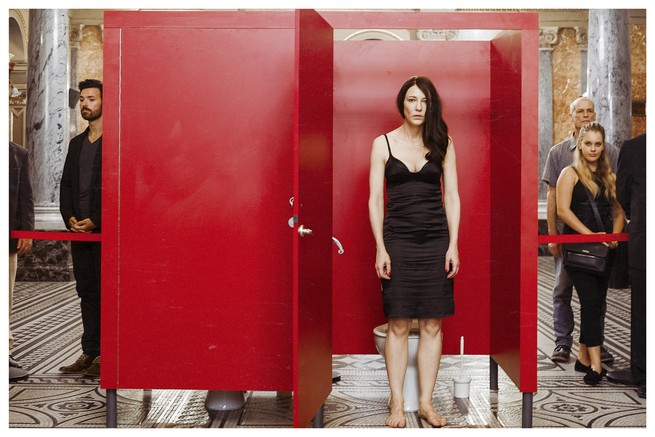 PASSION PROJECT: DOCUMENTARY NOW!, IFC
If all Documentary Now! had was a single scene of Cate Blanchett spoofing Marina Abramović by lapping milk from a bowl while wearing a fur coat, it would still be one of my favorite shows of the year. That the third season had so much more—John Mulaney in muttonchops, a radiant Natasha Lyonne cameo, the full exuberant score for a musical inspired by Stephen Sondheim's Company—only makes it more noteworthy. Since its inception, the IFC series has been an experiment in fandom from its creators: Seth Meyers, Fred Armisen, Bill Hader, and Rhys Thomas. Lovingly, ruthlessly, the four trample through the archives of classic nonfiction filmmaking, finding comedic revelation along the way.
Also noteworthy: Fosse/Verdon (FX)
---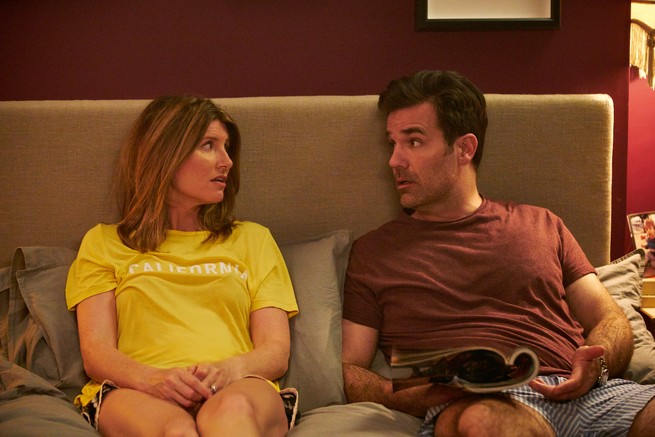 WAY TO SAY GOODBYE: CATASTROPHE, AMAZON
After four seasons, the unlikely love story of Rob and Sharon finally concluded where it began: with an accidental pregnancy and an agreement to try to make things work. With Sharon Horgan and Rob Delaney as its ingenious creators and stars, Catastrophe was a gift of a show from the beginning, mining the complications in the couple's lives—Rob's alcoholism, Sharon's sharper edges—with thoughtfulness amid raucous comedy. The series finale included a moving farewell to Carrie Fisher, who played Rob's mother, Mia, as well as an acknowledgment of the toll grief can take on relationships. It also offered up an ending that was bittersweet, realistic, and transcendently hopeful.
Also noteworthy: Crazy Ex-Girlfriend (The CW); Broad City (Comedy Central)
---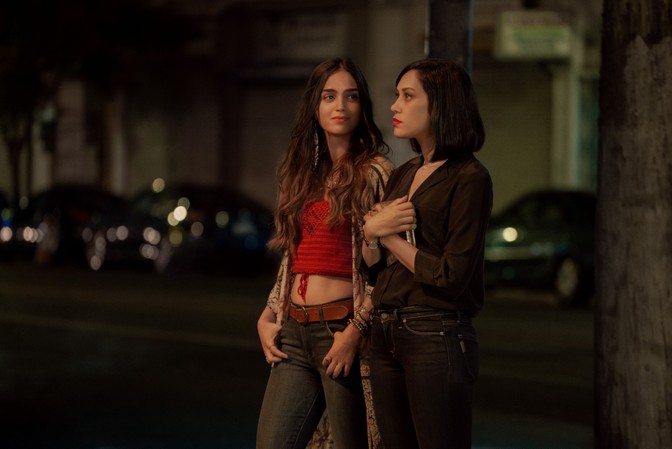 RICH FEMALE CHARACTERS: VIDA, STARZ
Television as a medium hasn't made much space for queer women, a fact that the upcoming revival of The L Word is bringing into sharper focus. This makes Tanya Saracho's Starz series, and its portrayal of two Latina sisters returning to their hometown of Boyle Heights after their mother's death, a rare treasure. Vida is a delight to watch, a funny, pensive show about the idea of home, and why holding on to it is so hard. Mishel Prada is especially magnificent as Emma, a character whose internalized shame about her sexuality has turned into suspicion of those who claim to love her. The second season brings more buried family secrets into the open, while offering up sharp insight into the dynamics of modern love.
Also noteworthy: Orange Is the New Black (Netflix)
---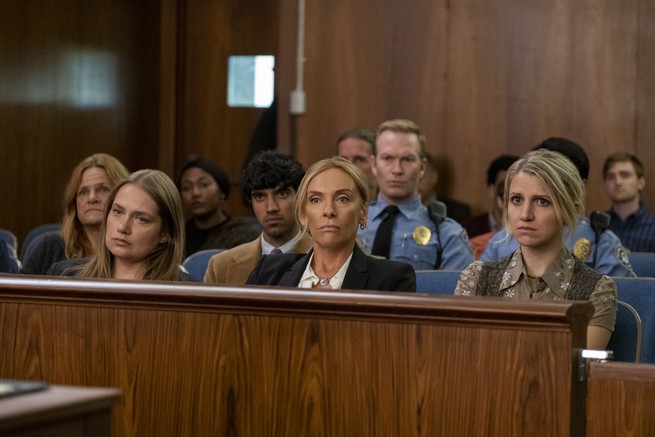 POLICE PROCEDURAL: UNBELIEVABLE, NETFLIX
Before Unbelievable was a Netflix series, it was a true story reported by ProPublica and the Marshall Project about a teenage girl whose decision to report her rape to the police led to her being criminalized for making a false accusation. What made the adaptation so powerful was how distinctly it revealed the disparity between how survivors of rape are typically treated and how they should be treated. With striking performances from Toni Collette and Merritt Wever as detectives, and Kaitlyn Dever as the teenager whose eventual vindication anchors the series, Unbelievable tells a powerfully humane story about trauma, recovery, and the particular myths that persist when assault victims try to find justice.
Also noteworthy: Informer (Amazon)
---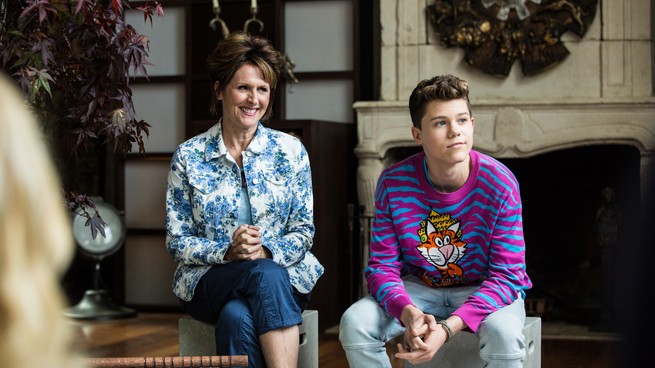 ABSURDIST COMEDY: THE OTHER TWO, COMEDY CENTRAL
Even though it debuted approximately 10,000 years ago, back in January, The Other Two has stuck in my mind all year as an example of a consummate TV comedy. It's topical. (The series is about two failing Millennial siblings who attach themselves to the skyrocketing fame of their pop-star Gen Z sibling, Chase Dreams.) It's a little strange. (A running gag has Chase's mom—played by Molly Shannon—subletting an apartment owned by the actor Justin Theroux.) It's compassionate. Mostly, though, it's just extremely funny. Created by the former Saturday Night Live head writers Sarah Schneider and Chris Kelly, The Other Two finds joyful punch lines in the weirdness of modern celebrity and its hangers-on.
Also noteworthy: Los Espookys (HBO)
---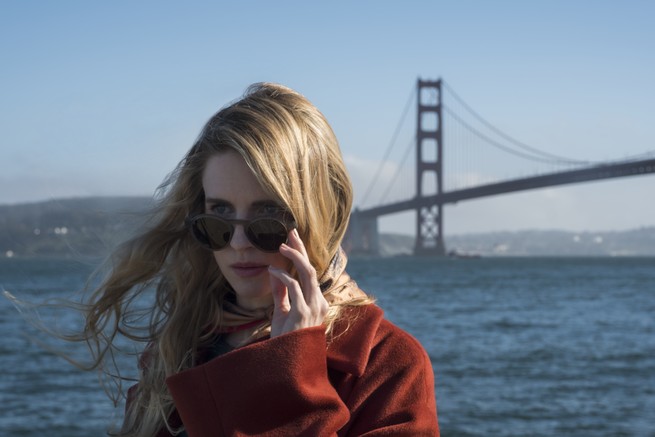 AUTEURISH VISION: THE OA, NETFLIX
When it first appeared on Netflix, in a semi-surprise drop at the end of 2016, The OA—experimental, humane, confounding—seemed like a harbinger from the streaming service. Where ad-supported networks might have shrank from a show as resplendently different as this one, a series about a missing woman who returns from apparent captivity calling herself "Original Angel," Netflix had the courage to green-light it. Season 2, which arrived in March, was even more audacious than the first, with its creators, Brit Marling and Zal Batmanglij, rebooting the concept, then seeming to reboot it again. Sadly, the show was canceled before viewers could see where Season 3 might lead, a likely sign of more conservatism and less boldness from streamers going forward.
Also noteworthy: Better Things (FX)
---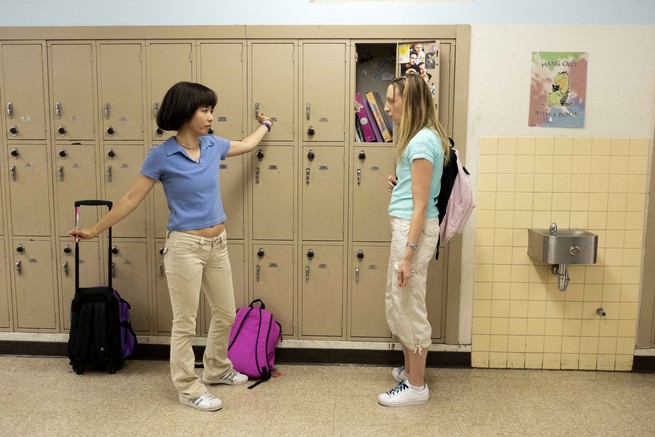 EMPATHETIC CRINGE COMEDY: PEN15, HULU
If Elena Ferrante's Neapolitan novels capture the feral edge of female friendship, Maya Erskine and Anna Konkle's Hulu comedy arrived in 2019 to replicate tweenage intimacy in all its needy, hormonal, sweet absurdity. The conceit of the series—both actors, in their 30s, play themselves as 13-year-olds starting middle school—gives PEN15 extra layers of awkwardness and nostalgia beyond the AOL dial-up sounds, gel pens, and Sylvanian Families; the physical presence of adults in the story conveys how easy it is to feel 13 again, with the right musical cues and the familiar notes of mortification.
Also noteworthy: Big Mouth (Netflix)