The 15 Best TV Moments of 2019
Looking back at a year of memorable television, thanks to Succession, Tuca & Bertie, the World Series, and more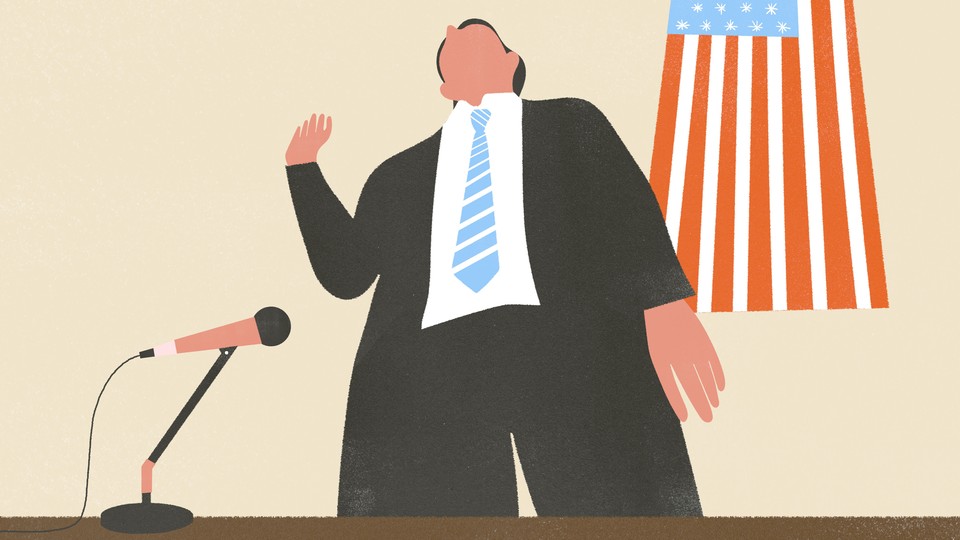 As the era of too much TV lumbers on, the mystery of how to conceptualize television as a format remains. When people praise a show, are they talking about its entire run? A season? An episode? Thinking back on this year, The Atlantic's staff gravitated toward calling out specific moments—scenes, subplots, and split seconds—that they enjoyed. So that's what they wrote up.
---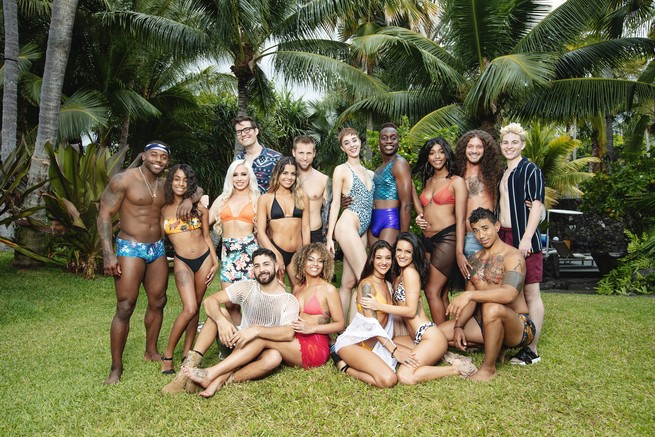 Are You the One?: Kai goes to the Boom-Boom Room
The MTV dating reality series Are You the One? has a simple premise: In most seasons, 10 young men and 10 young women take personality tests to determine their "perfect match," then move into a house where they're tasked with figuring out all the correct pairings to win the group prize of $1 million. This past season, the series featured its first cast of "sexually fluid" contestants, who approached the challenge with glorious abandon. But no one took to the game more fervently than the heartthrob Kai Wes, who shocked his fellow cast members and viewers alike when he went into the house's "Boom-Boom Room" (yes, it's really called that) with two different people within the span of a few hours. Are You the One? has had plenty of raunchy moments throughout its run, but Kai's brazenness stood out—in part because of the hormonal shifts he blamed it on. The whole episode was unprecedented, it was messy, and it was perfect.  — Hannah Giorgis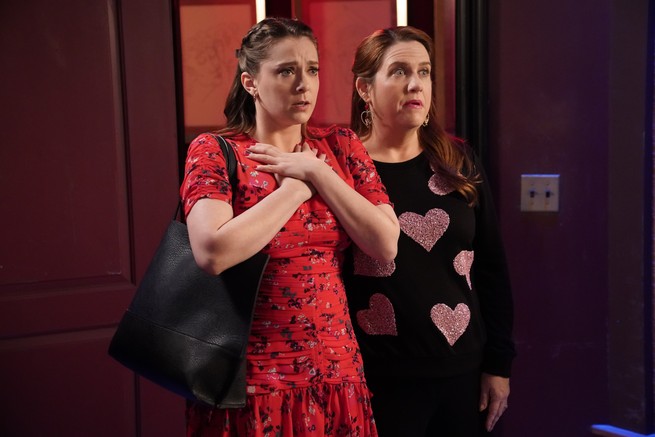 Crazy Ex-Girlfriend: The series finale's closing scene
Late in the series finale of the inventive musical comedy, the lawyer turned pretzel-shop owner Rebecca (played by the show's co-creator Rachel Bloom) tells her friends of a recent revelation she's had. "Romantic love is not an ending, not for me or for anyone else here," she says. "It's just a part of your story, a part of who you are." That may sound like a corny takeaway, but in Rebecca's case, it's momentous: For four seasons, she sang and danced from one identity to the next—the dream girlfriend, the cool girlfriend, and, yes, the "crazy" girlfriend—always chasing happiness through her relationships. But in the final hour, Rebecca lets others into her musical fantasies. The episode is a sparkly, fulfilling ending to the underrated small-screen gem. Rebecca, after all her bitterness and soul-searching, finds happiness by finding herself—even if we don't get to hear the song.  — Shirley Li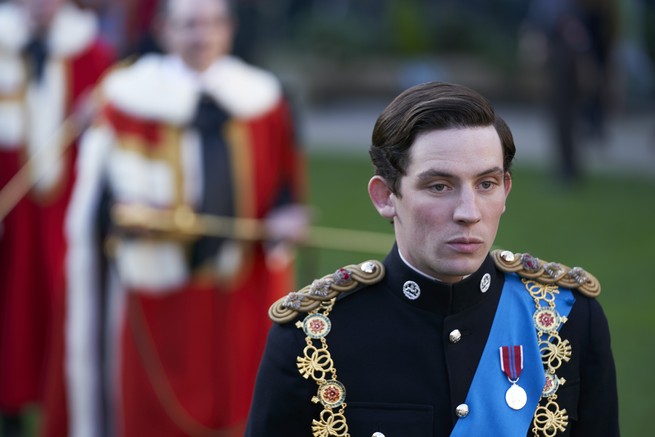 The Crown: Prince Charles goes to Wales
The third season of Peter Morgan's dynastic passion project had an updated company of actors, with Olivia Colman taking Claire Foy's spot as the longest-reigning queen of England and Helena Bonham Carter signing on as the frustrated, rebellious Princess Margaret. And yet the character I found most compelling across the new episodes was Prince Charles, played with gawky humanity by Josh O'Connor. As the queen herself seems to get more and more unknowable in the show, the consolation is that younger characters become more compelling. The sixth episode, "Tywysog Cymru"—written with the playwright James Graham—is a revelatory look at the particular pressures placed on the young heir to the throne, who tends to be treated as a stand-in and a prop by everyone around him, his mother included.  — Sophie Gilbert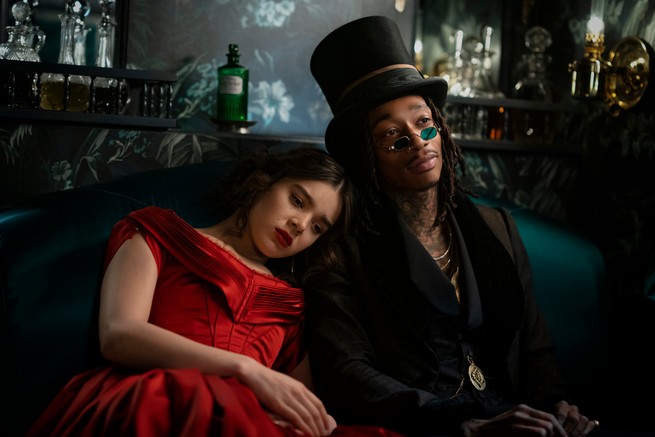 Dickinson: Emily meets Death
On paper, the ending of the Apple TV+ dramedy's pilot sounds like something out of a fever dream: The plucky teenage Emily Dickinson, after a day of bad news (including the fact that her brother has become engaged to her best friend and lover, Sue), has a rendezvous with Death in his carriage towed by phantom horses. Death is played by the rapper Wiz Khalifa, by the way, complete with a top hat and cane. Emily pleads to run away with him, but Death, seeing through the sophisticated facade she's putting on with her blood-red gown, refuses and kindly reassures her instead. "My darlin'," he says. "You'll be the only Dickinson they talk about in 200 years." Soundtracked to Billie Eilish, the scene is equal parts haunting and glamorous, morbid and lovely—and it works in establishing the surreal eccentricity of the series while also delivering a memorable, gothic, and strangely sexy tableau.  — S.L.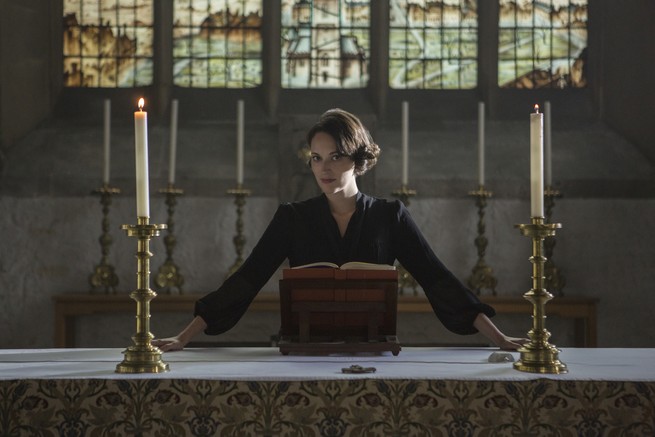 Fleabag: The shattering of the trophy
Phoebe Waller-Bridge's sharp punch lines and insights about the soul are easy enough to admire. What's trickier and arguably more important is her aesthetic of surprise. Throughout her masterpiece comedy, Waller-Bridge's writing and direction make like the fox that torments Hot Priest: stalking, teasing, lulling, and pouncing. The funniest installment saw the chaotic Fleabag cater the corporate function of her ultra-orderly sister, Claire. When Waller-Bridge's character was warned not to play with a trophy worth thousands of pounds, the audience knew that they'd been introduced to a version of Chekhov's gun. What they didn't know was that the bang would be within seconds: Fleabag dropped the award, shattering it, before even being able to bring it to eye level. I moaned "No" for a full minute afterward, as Fleabag's predictably unpredictable coverup plan began to unfold.  — Spencer Kornhaber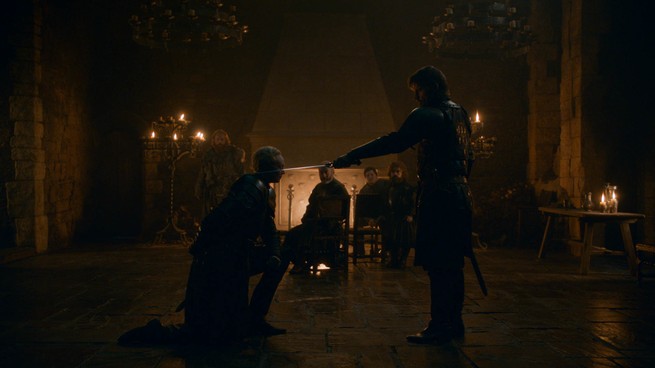 Game of Thrones: Jaime knights Brienne of Tarth
The final season of Game of Thrones will be debated for the next decade, or perhaps even longer, if George R. R. Martin never finishes his A Song of Ice and Fire series. But for one glorious moment in the HBO show's chaotic eighth season, everything slowed to a magnificent halt for "A Knight of the Seven Kingdoms," the best (and quietest) installment of the extended grand finale. Amid all the epic battles, this episode took stock of the ground-level characters and their baser, more human concerns, which is what so many viewers loved about Game of Thrones in the first place. That relatable humanity was crystallized in Brienne of Tarth (Gwendoline Christie), who spent years striving for the recognition of her chivalrous peers and finally got it when Jaime Lannister tapped her on the shoulder with his sword. It was a beautiful moment that was enough to almost justify the misery that followed.  — David Sims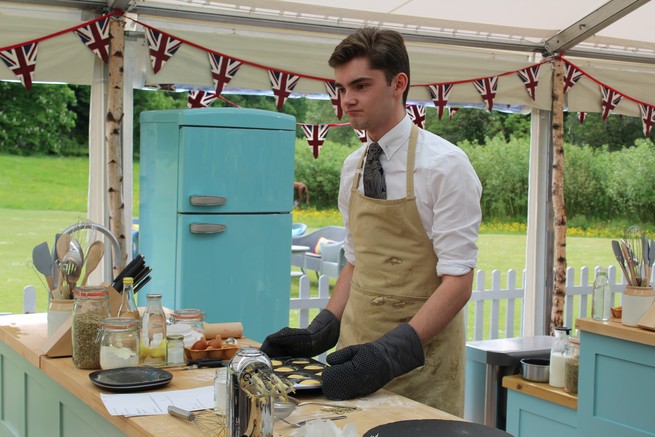 The Great British Bake Off: The Henry Bird tribute
Like everyone else with eyes and ears and a weakness for nice young men in button-downs, I fell hard for Henry Bird, the 10th-season star of the BBC baking competition. Henry, we found out early on, played the organ, even building one out of biscuits for a showstopper challenge. He wore paisley. He proved after leaving the show to have a particular genius for posting flirty selfies with other contestants that inflamed the internet. I was elated the week Henry accidentally told Paul Hollywood to "shut up," and devastated when he was (extremely unfairly) given the boot right before the finals. Clearly, his fellow bakers agreed, because the following week they all wore ties to commemorate their fallen comrade, a gesture sweeter than everything Paul and Prue have ever made in the entirety of their careers.  — S.G.
Jeopardy: "We <3 you, Alex!" answer
Dhruv Gaur wasn't sure of the answer. It was Jeopardy's Tournament of Champions, and the final question asked contestants to name the 1890 exposé of poverty in New York City that begins with the words How the. The answer was Other Half Lives. Gaur, however, wrote something else: "We <3 you, Alex!" The response was in one way another entry in a time-honored Jeopardy tradition: those who are stumped by the final question offering cheeky replies instead of blank screens. But Gaur's version was the opposite of a joke: It was a recognition that Alex Trebek, Jeopardy's longtime host, is fighting Stage 4 pancreatic cancer. And it was an acknowledgment of the fact that Trebek—whom millions of people invite into their home every evening as they put their knowledge of the world to the test—is deeply beloved. Video of Gaur's nonanswer quickly went viral. #WeLoveYouAlex trended on social media, as people shared their appreciations of him. As for Trebek himself? Reading Gaur's message out loud, he choked back tears. "That's very kind, thank you," he said. And then he got back to the game.  — Megan Garber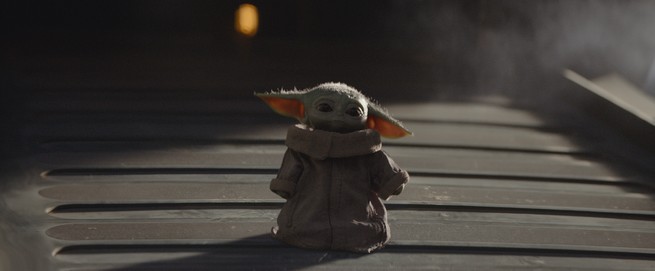 The Mandalorian: The unveiling of Baby Yoda
When it debuted, The Mandalorian felt less like a TV program and more like a promo reel—a whizbang demonstration of everything Disney's new streaming service could accomplish. Fancy sets and costumes! Explosive special effects! All wrapped in that familiar Star Wars package! But there wasn't much emotion to hold on to—that is, until a familiar green face peeked out from behind a pile of blankets. The crinkly, smiley puppet dubbed "Baby Yoda" by the online masses was designed for the cheap seats, a cute and cheerful infantilization of a beloved character for viewers to adore. Guess what? It worked. Baby Yoda is a sensation, the cooing heart of a surprisingly gentle lone-warrior tale about the value of empathy in a war-torn world. Star Wars has long relied on cuteness to sell its action-packed universe to the biggest possible audience. The Mandalorian happens to be a particularly sterling example.  — D.S.
RuPaul's Drag Race: Yvie Oddly versus Brooke Lynn Hytes in the final lip sync
Just when TV's great gay flagship seemed on the verge of jumping the shark with a whimpered yas, it found the goofy-laughing, dinosaur-loving, squishy-scalped innovator it needed. The Denver DIY misfit Yvie Oddly spent all of Season 11 causing the good kind of trouble, then, in the championship lip-sync battle, cemented why artists like her are essential to drag's thriving. Her rival, the blonde ballet dancer Brooke Lynn Hytes, delivered classic thrills: cartwheels, wig whips, an outfit change. Meanwhile, Yvie took a slow and surreal approach, with her mirrored headpiece and bloody makeup turning her into some inter-dimensional zombie priestess. What then unfolded was yet more baffling to the eye: a bend-and-snap backwards flip followed by twirls in which Oddly's head seemed to move at a different rate than her body. Her flexibility, viewers knew, was tied to Ehlers–Danlos syndrome, a collagen-depleting genetic disorder that she's clearly found a way to make work.  — S.K.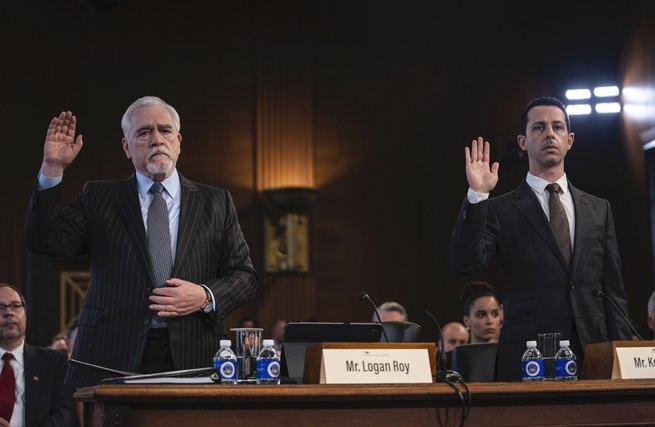 Succession: Waystar-Royco's congressional testimony
The many evaluations of the Donald Trump impeachment hearings in terms of its relative #snoozefest-ness confirm, for the umpteenth time, the triumph of spectacle over substance in our political culture. Succession, a brilliant investigation into the way the corporate-media ethos abhors meaning itself, offered the most withering meta-commentary on impeachment before Adam Schiff even banged his gavel. "It is not a courthouse; it is a stage," Waystar-Royco's head flack tells Tom Wambsgans prior to him and his associates testifying before Congress on accusations of abuse at their firm. But the feckless Tom—hilariously, pathetically—can't muster the cunning to deflect questions about Tomlettes and mo-Lesters in his emails. Kendall Roy, more cannily, grandstands, accusing the interrogators of a hidden agenda. But the best performance is by the Roy patriarch, Logan, who reads a meticulously prepared statement and then mumbles oh so slowly, thereby encouraging his at-home viewers to flip the channel to something more stimulating.  — S.K.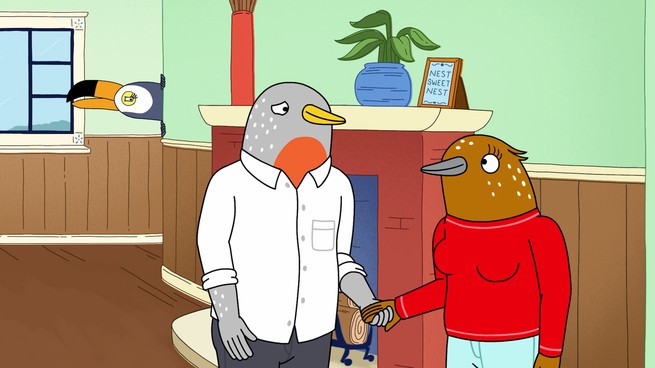 Tuca & Bertie: Two different kinds of oven fries
Oh, Speckle! That sweet avian paragon of kindness. Voiced by Steven Yeun, he was the impossibly nice boyfriend of Ali Wong's anxious song thrush, Bertie, in Lisa Hanawalt's animated Netflix series. There are many lovely Speckle scenes throughout the season, but one stands out for how it encapsulates his best traits. When Bertie frets about asking for a raise, he reassures her by saying that they can celebrate afterward with his "big di—nner idea: two different kinds of oven fries!" No one watching would've expected the mild-mannered Speckle to finish the expected word, and yet the corny line still manages to be deeply endearing. He's not just suggesting a meal; he's also affirming Bertie by letting her rebel in the way she'd want to—a safe, low-stakes indulgence. Speckle's enthusiasm and reassurance are a constant joy throughout the show, especially when they emerge in these small details. Who doesn't want fries after a long day?  — H.G.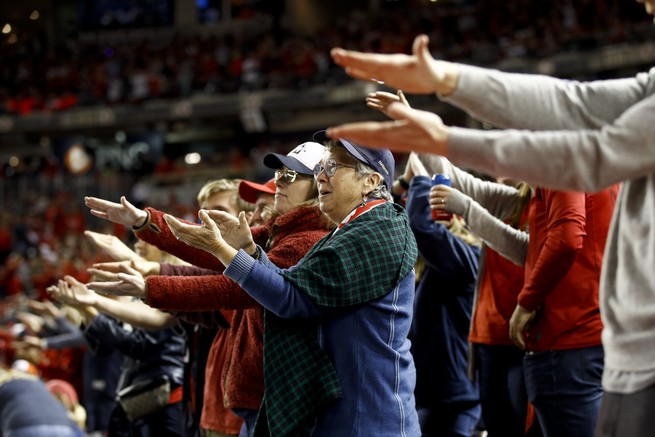 The World Series: The entirety of Nationals Park dances to "Baby Shark"
It was June, and the Washington Nationals were in a slump. So was their new player, the reserve outfielder Gerardo Parra. Looking to shake things up, Parra requested a new walk-up song as a tribute to his 2-year-old daughter, Aaliyah. Suddenly, "Baby Shark" was blasting in the stadium. And the hit song led to, as it turned out, hits: Parra went on to get a double and, at his next at-bat, a home run, helping the Nats to a 6–2 victory over the Phillies. From there, "Baby Shark" turned into an anthem. Before long, players and fans alike were shark chomping in nerdy-pure unison. And the Nats—improbably—kept winning, even when it came time to face the Houston Astros in the 2019 World Series. Did the Nats win the World Series because of "Baby Shark"? I mean, probably not (doo-doo-doo-DOO-doo-doo), but who can say (doo-doo-doo-DOO-doo-doo), and either way (doo-doo-doo-DOO-doo-doo), what a moment (doo-doo-doo-DOO-doo-doo).  — M.G.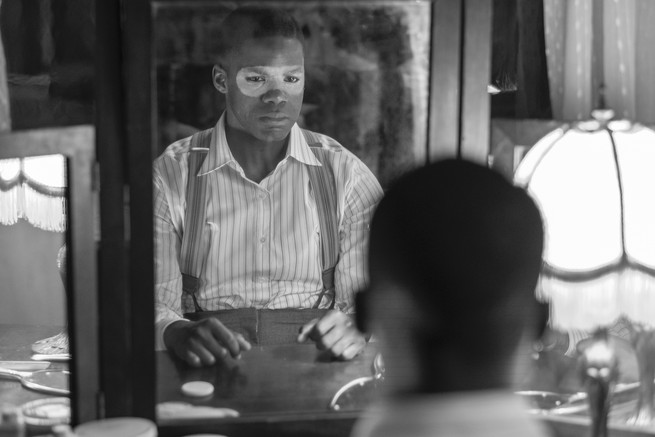 Watchmen: The Hooded Justice episode
There's puzzle-box television, and then there's Damon Lindelof's shows, which often feel like exercises in trusting emotion over logic. The first five episodes of his astonishing reinterpretation of Watchmen were full of bravura set pieces and semi-surreal imagery (exploding cows, grubby panda masks, giant blue dildos). But the sixth, written by Lindelof and Cord Jefferson, managed to join some of the myriad pieces together, while also functioning as a character study, a history lesson, and a mission statement for what Watchmen was trying to do. "This Extraordinary Being" revealed—via a bottle of Nostalgia pills downed by Regina King's Angela Abar—that her grandfather was both the child from the beginning of the series and the first superhero, a police officer who stood for the law until he realized it would never stand for him.  — S.G.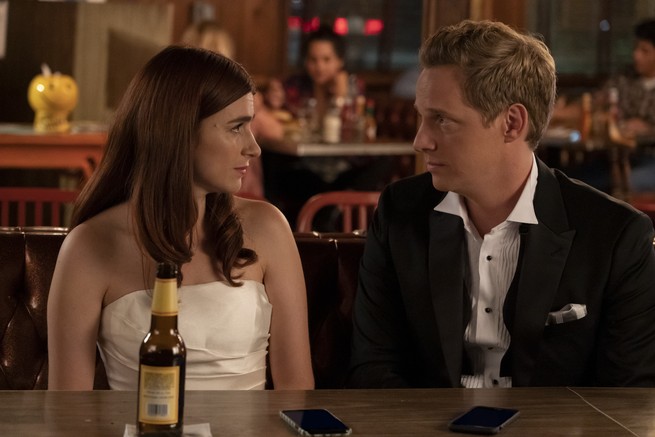 You're the Worst: The wedding
Wrapping up TV's best anti–rom-com with a happy ending fit for a rom-com should've felt like a betrayal. After everything Jimmy and Gretchen have done to hurt each other, how could these two dummies ever commit? And yet, that's the point: The series finale shows the pair attending Lindsay and Paul's wedding together, jamming out to the Mountain Goats' "No Children" (the "ultimate anthem to dysfunction," as NPR put it), and following through on their decision to commit not by getting married, but by deciding, at the start of every day, whether to commit. Yes, it's complicated, it's so Millennial, and not everything turns out well—Gretchen's clinical depression still intimidates her and Jimmy—but in the spirit of the show's cynically sentimental attitude, the episode captures how love can be insufferable but ultimately satisfying. Ugh, it's the worst.  — S.L.