The 18 Best Albums of 2019
Our staffers pick the most resonant and exciting music of the year.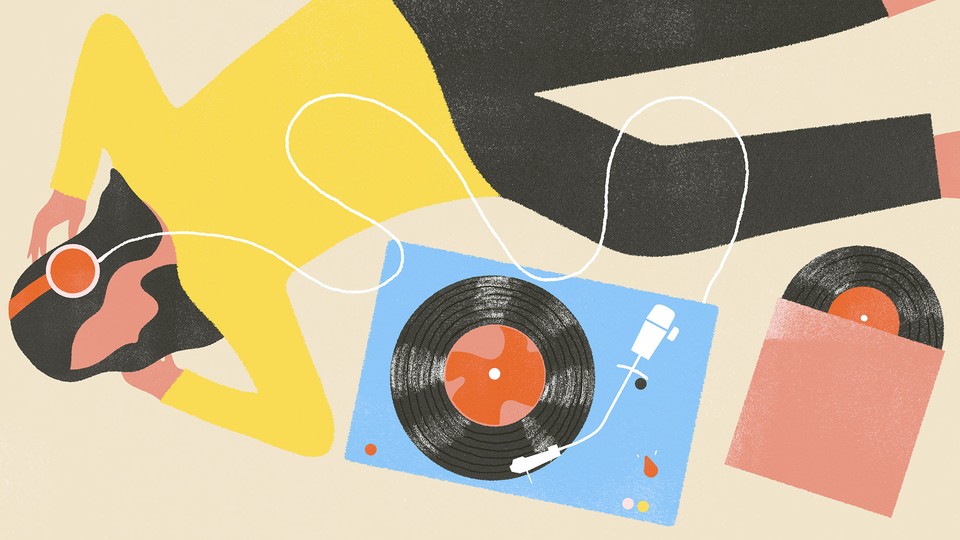 Though Kanye West hovered over 2019 like a sentient burial shroud, other artists took a less self-hagiographic approach to their projects and personas. This has been a year of longing, unease, and collective reaches toward a more hopeful future. So perhaps fittingly, our three music writers' picks on this best-albums list shift between total doom and quiet optimism.
---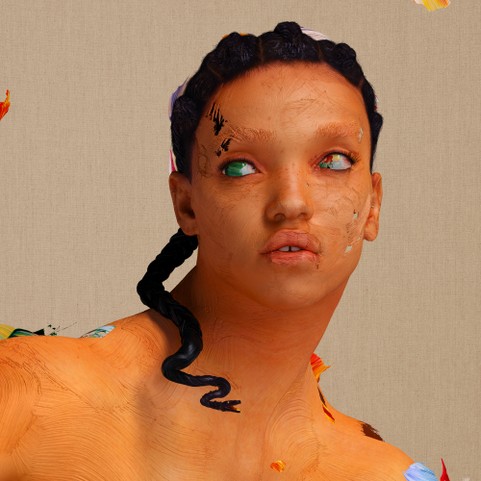 FKA Twigs, Magdalene
FKA Twigs's electronic operas progress at the pace of dying embers, include passages of trash-compactor noise, and are so, so sad. None of those factors would seem to suggest the sort of cultural phenomenon that creates stans and gossip and memes. Yet search FKA Twigs on Twitter and you find a trove of joy: guys blubbering to their girlfriends about Twigs's live show, or folks celebrating Twigs's cathartic pole dancing. Twigs sings that she's a "fallen alien," and that she's "never seen a hero like me in a sci-fi," but Magdalene makes one idiosyncratic woman's lamentation into a shared, almost uplifting spectacle. The key is that she knows how tension can be its own entertainment, and sobs a kind of relief.  — Spencer Kornhaber
Listen to: "Home With You"
Burna Boy, African Giant
The Nigerian singer Burna Boy isn't particularly modest, and his fourth studio album expands on his bravado. Beginning with its title track, African Giant shows off the growth and savvy of a singer who's tapped into his own musical potential—and into his continent's. The record adds to the repertoire of Afro-fusion songs that Burna has become known for—sultry, reggae-driven party odes such as "Pull Up," the Jorja Smith–assisted "Gum Body," and "On the Low." But it also incorporates weighty storytelling, including spoken interludes about Nigeria's colonial history, and a song on which the Beninese musical legend Angélique Kidjo sings alongside Damian Marley. On "Different," the trio address political corruption, violence, and educational folly. As obnoxious as Burna's self-characterization might be, it's hard to argue with him: African Giant is at once edifying and eminently listenable.  — Hannah Giorgis

Listen to: "Anybody"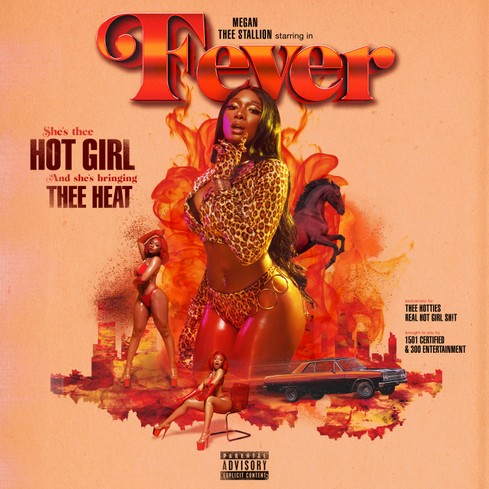 Megan Thee Stallion, Fever
Great rappers have a way with words, but great rappers also have a way with sounds. On her rise to the kind of fame that retitles entire seasons, Megan Thee Stallion's military-grade lyrical power has been well demonstrated. What's harder to talk about is the intoxicating feel of her domination manifestos. There's an almost preposterous physicality to her mwahs and ayys and other ad-libs. There's a slasher-movie aggression to the beats she likes. And there's something in her Houston drawl that makes even her simplest lines about sex and money feel cakelike and rich. The best explanation for her abilities comes on "Pimpin'," when she says, "Everything that I done been through made me who I am right now." Then she goes, Ahh!  — S.K.
Listen to: "Cash Shit"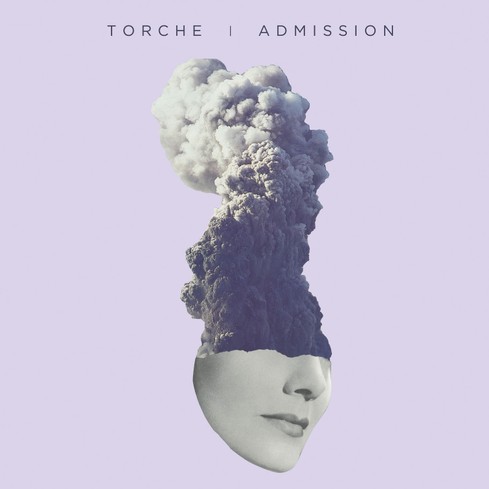 Torche, Admission
Miami's Torche is one of the greatest live bands you could hope to see: four weathered rock dudes self-actualizing via a sinewy and rapturous and fully incarnated struggle with their own double-natured music. Skyward it goes on gusts of melodic uplift, then plunges again with sheer heaviness, commanded downward—so it seems—by Earth's deepest magnets. And somehow, these contradictory elements are held in balance, as if Dave Grohl were writing hit songs for Meshuggah. Live, this balance depends mysteriously on the bodies of the Torche guys, all swaggering and lurching and headbanging away. On the record, you can hear the artistry in Steve Brooks's songwriting, his wizardly grasp of dynamics, his ability to infuse the weightiest riff with a strain of rare joy. Admission is the band's fifth album; the title track, surging immensely forward out of a My Bloody Valentine haze, is a beauty.  — James Parker
Listen to: "Extremes of Consciousness"
Maxo Kream, Brandon Banks
The Houston rapper Maxo Kream's sophomore record, Brandon Banks, sees him elevating the dynamic storytelling that animated Punken, his "trap philosophy"–driven 2018 debut album. But Brandon Banks also delves into more intimate, interpersonal stories. The project takes its title from the moniker of Maxo's Nigerian father—after he immigrated to the United States, people couldn't pronounce his name. It traces Maxo's journeys, but it also focuses on other members of his family. On "Meet Again," for example, he raps mournfully—and manages to convey not just the sadness but also the specific cadence of corresponding with an incarcerated loved one: "Tried to go to visitation, but they wouldn't let me in / So our only conversation writin' letters with a pen." But Brandon Banks doesn't ever feel bogged down by its own seriousness. Maxo is a gifted rapper, and it's a joy to hear him discovering new dimensions of his own lyricism.  — H.G.
Listen to: "Bissonnet"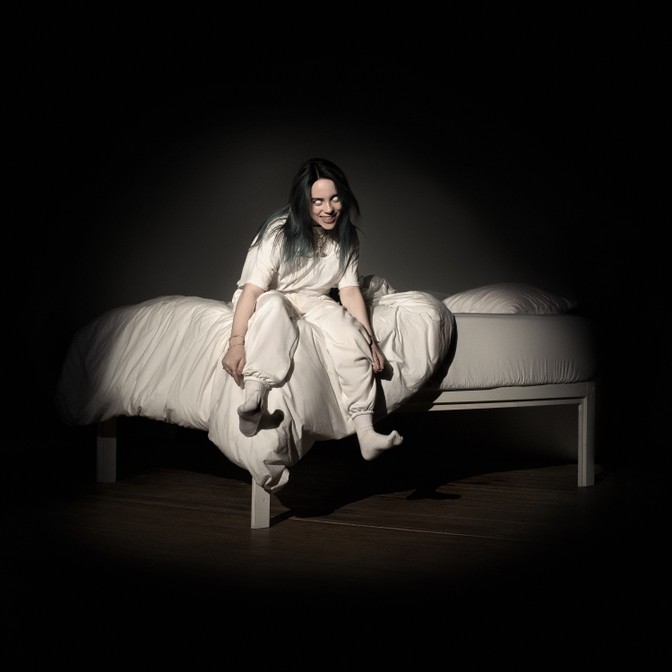 Billie Eilish, When We All Fall Asleep, Where Do We Go?
Billie Eilish may or may not be the voice of her generation, but she definitely provided the slurp and the duh of her generation. Her conquest of 2019 happened through sensation and spectacle, with her spider-laden visuals and whispery sound creating the thrilling illusion—witnessed previously with punk, metal, and Harry Potter—of an entire youth cohort turned demonic. Meanwhile, the genre-breaking sophistication of her songs has been underrated. Hits such as "Bad Guy" and "Bury a Friend" brighten industrial thump with clever structural twists and cleverer melodies. Her ballads are also ingenious, with vocal layering enabled by of-the-moment production and emotions grounded in that thing all lasting phenomena require: human talent.  — S.K.
Listen to: "I Love You"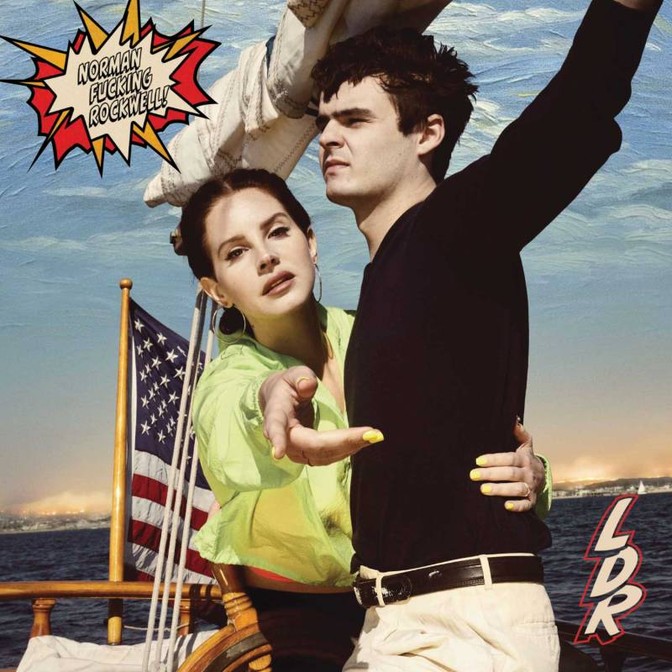 Lana Del Rey, Norman Fucking Rockwell
In Lana Del Rey's telling of the decades to come, America is doomed. But thankfully Norman Fucking Rockwell offers more than a bleak assessment of a plagued country. Her sixth studio album is a work of staggering beauty and small, important revelations. It's replete with brooding lyricism, but even so, the project is not humorless. Its title track begins with a romantic assessment so Twitter-ready, it hurts: "Goddamn, man-child / You fucked me so good that I almost said 'I love you.'" Still, Del Rey's best allusions aren't to toxic men, but rather to other women. Consider the album closer, "Hope Is a Dangerous Thing for a Woman Like Me to Have—But I Have It," on which she sings: "I've been tearing around in my fucking nightgown / 24/7 Sylvia Plath." Even in its personal focus, the song looks outward—there are, of course, other women like Lana.  — H.G.
Listen to: "Venice Bitch"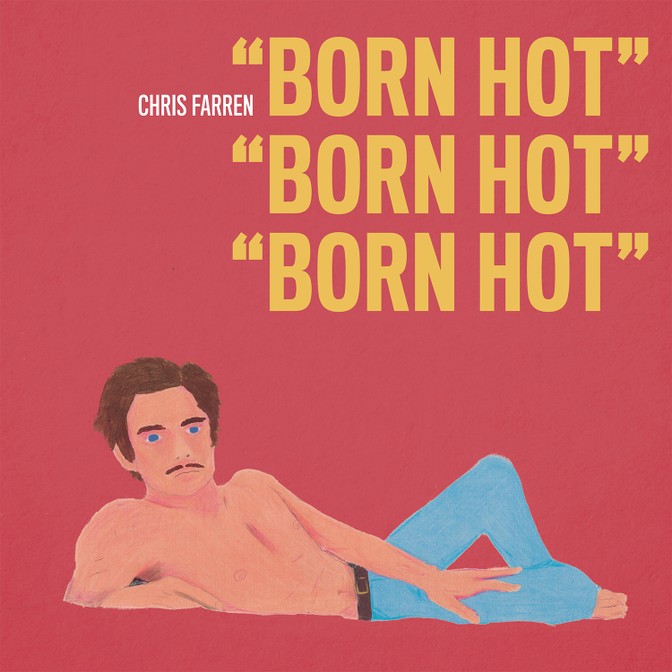 Chris Farren, Born Hot
As stigmas against depression ease and psychiatry comes to feel ubiquitous, a potentially dehumanizing side effect looms: Will friendship, despair, and love be redefined in terms of labor and science? Art like Chris Farren's wry pop rock may help ensure that the quest to feel better doesn't result in too much bot talk. He sings of unplaceable anxiety with poetic specificity, but puts as much finesse into describing the relationships that can provide a salve. Bright-eyed hooks, sparkly orchestration, and tight songwriting seem to simultaneously medicate and celebrate, and he's thoughtful about the line between introspection and selfishness. "My anger turns to apathy / Before my mouth can disagree," he sings in one typically lovely vignette. "Did you even consider me / When you were making plans?"  — S.K.
Listen to: "Search 4 Me"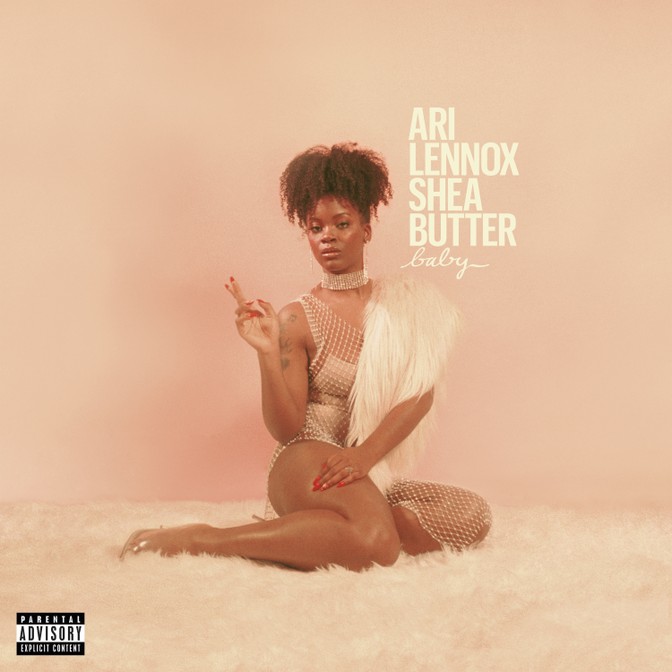 Ari Lennox, Shea Butter Baby
If Ari Lennox ever decides to fully leave music behind, she could rest comfortably knowing that a career in comedy would await her. Shea Butter Baby, her debut studio album, is a soulful delight. It's also incredibly funny. "BMO," a song on which Lennox invites a lover over, ends with a skit, presumably Lennox talking to herself during the time spent waiting for the object of her desire to arrive: "Lemme go and check on these goddamn garbanzo beans / Let's see if they, um, cooked yet." The record is full of tracks that play with structure, and Lennox flexes her ability to capture some of the specific anxieties of Millennial dating. The opening notes of "Chicago Boy" feature some of the most affecting saxophone notes I've heard in recent memory. Here, too, Lennox weaves lust and lightness: She meets her potential one-night stand at a CVS, where she stopped for some Ricola.  — H.G.
Listen to: "I Been"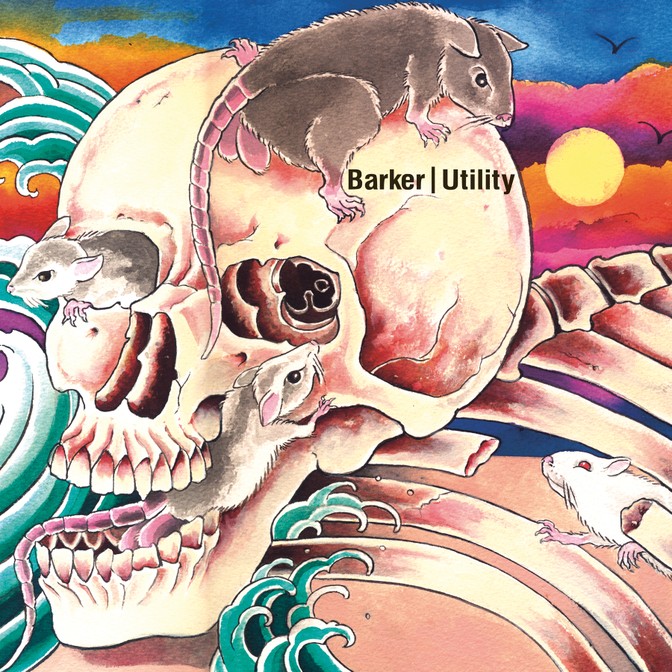 Barker, Utility
The name Utility suggests that the Berlin nightlife maestro Sam Voltek knew what a service he was providing with a techno album as calming and clarifying as a crisp lined notepad. His music can indeed create much-needed focus when facing down a deadline or an altered state. But it also makes for boggling, lean-forward, brain-on listening. Barker programs his beats and echoes with a pointillistic sensibility, as if imitating a rain shower's grace. His melodies move with a curved, highway-driving feel, providing a constant pull of suspense. Whereas other DJs put commanding kick drums at the center of their arrangements, Barker performs detail work in the margins around an inviting sonic absence. That's where you plug in.  — S.K.
Listen to: "Hedonic Treadmill"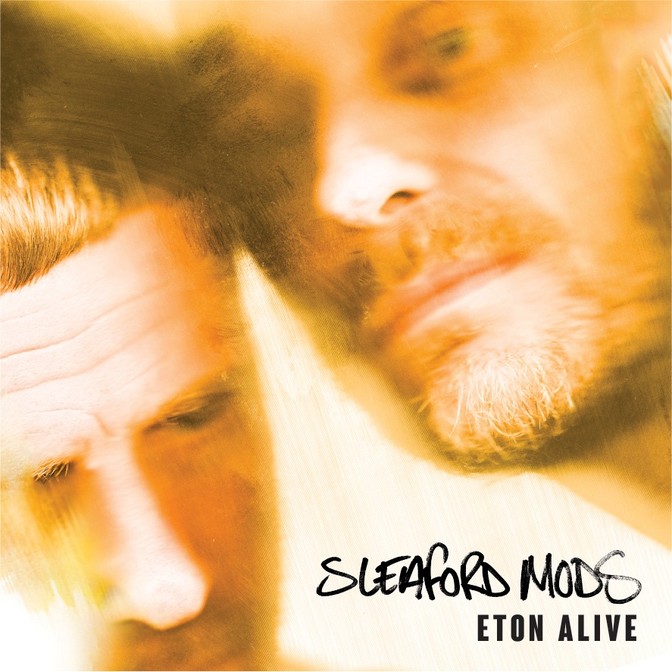 Sleaford Mods, Eton Alive
The rage-bitten, scatological verbal flow of Sleaford Mods' Jason Williamson has been compared—by my son, who can't stand it—to the sound of a fight outside a pub. It's actually the sound of a man fighting with himself outside a pub. Like Jim Carrey in Liar Liar. Except English, and crazed with bad food and brain-stem politics. Sleaford Mods, a pair of fiercely corroded characters from Nottingham, are the expiring cackle of something and the first shudder of something else. One laptop, one mic, a sequence of rhythm tracks that all sound like outtakes from Public Image Limited's Metal Box, and Williamson ranting himself into a sweating frenzy: "I can't believe the rich still exist / Let alone run the fucking country, mate!" England loves Sleaford Mods; America must embrace them. Eton Alive continues their staggering, swearing, shouting, last-gasp odyssey through popular music. Unmissable.  — J.P.
Listen to: "Kebab Spider"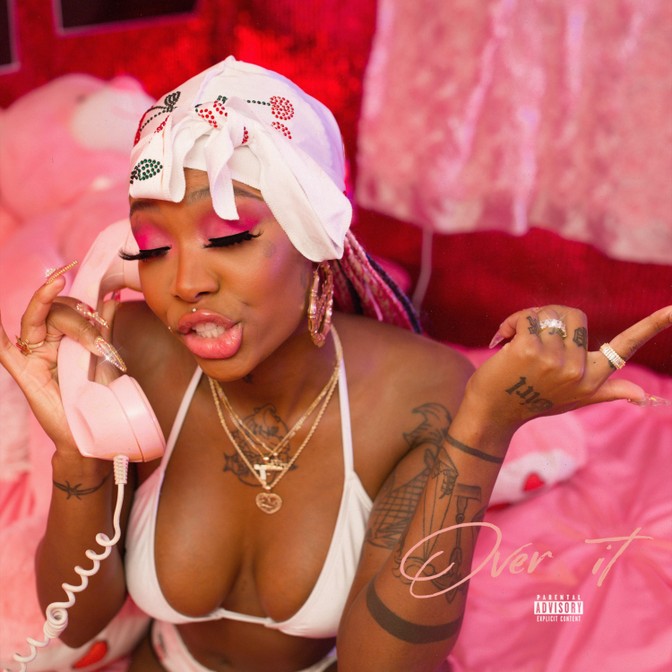 Summer Walker, Over It
The 23-year-old Summer Walker evinces a soulfulness that belies her years. Her debut album is full of yearning R&B tracks that harken back to the moody pining of the mid-'90s—Brandy, in particular. Walker is well aware of her music's throwback appeal: One of the album's standout tracks is "Come Thru," on which she both interpolates Usher's 1997 hit "You Make Me Wanna …" and gets Usher himself to sing a fresh feature. Over It is threaded together with distinctly modern complaints; Walker expresses frustration with romantic inconsistency that includes, among other things, a man who doesn't let her post photos with him. Where a youthful gripe like that might otherwise sound cloying, she elevates her lyricism with impressive vocals. Elsewhere, she ponders her own lustfulness and makes not-so-thinly-veiled threats. Somehow, it all sounds beautiful.  — H.G.
Listen to: "Body"
Carly Rae Jepsen, Dedicated
Dedicated contains some of the most buoyant yelp-alongs of this year, so why does it open with a suite of chill, sensual lounge fare? Because Carly Rae Jepsen is now insulated enough from music-industry pressures to do whatever she wants—and what she wants, still, is to engineer the perfect pleasure rush. The album's highlights are surprisingly experimental and unsurprisingly extreme, bringing new vividness to pop's go-to modes of joy ("Want You in My Room"), silliness ("Everything He Needs"), and yearning ("Real Love"). Dedicated is a great name for this collection: Eight years after Jepsen's coy breakout hit, she's gone from music that says "Maybe" to, as the title of one life-improving single puts it, "Too Much."  — S.K.
Listen to: "Want You in My Room"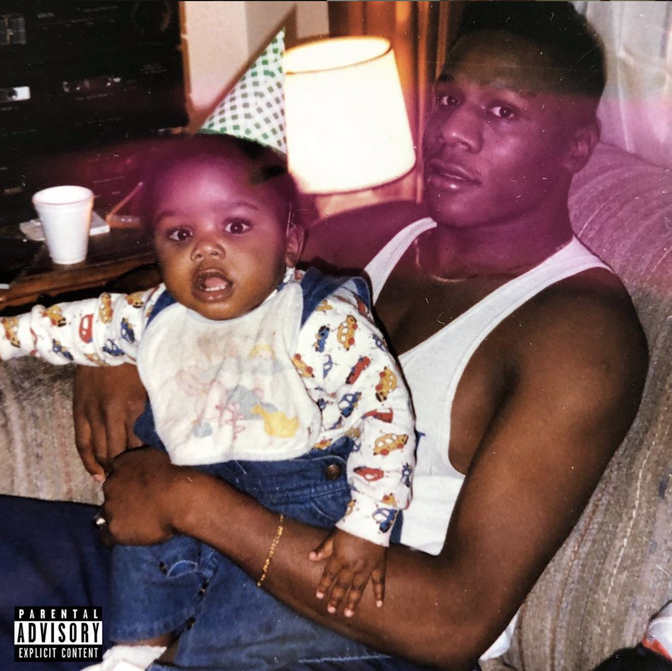 DaBaby, Kirk
DaBaby waits for no beat. The North Carolina–bred rapper, who's had a meteoric rise in the industry this year, has earned a reputation for beginning his rhymes before his production fully builds. On Kirk, named for his late father, DaBaby acknowledges his urgency. "Straight off the rip, you know I don't wait for the drop," he raps on "Off the Rip," his voice booming within one second of the song's start. Kirk is a bouncing, boastful album. DaBaby knows he's arrived, and he doesn't hesitate to remind listeners. His joy is sometimes tinged with melancholy, as in the moments when he raps about his success coinciding with his father's death. Most often, though, DaBaby's elation is infectious; even before the beat drops, he insists that you catch his "Vibez."  — H.G.

Listen to: "Really"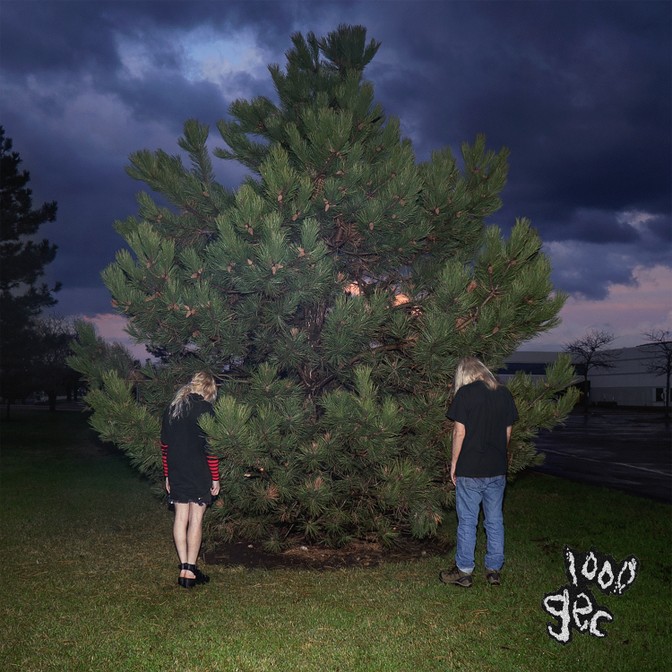 100 Gecs, 1000 Gecs
The stereotypical underground reply to the polished mainstream used to be in gloomy rock. Now it's in zany, glitchy embraces of sounds that once traveled from omnipresent to embarrassing. Even so, it was not inevitable that nu metal, pop punk, dubstep, and ska would get swirled into substances as addictive as the stuff made by the St. Louis duo 100 Gecs. One measure might waft with the sparkle of "99 Luftballons." The next wails in exaggeration of Blink 182. Then you'll be headbanging to digital noise conjuring both Linkin Park and Lisa Frank. Some fractured memory of classic songwriting holds the mess together, and while the extremity of this music might come off like satire, there's nothing joking about the mosh pits that result.  — S.K.
Listen to: "Ringtone"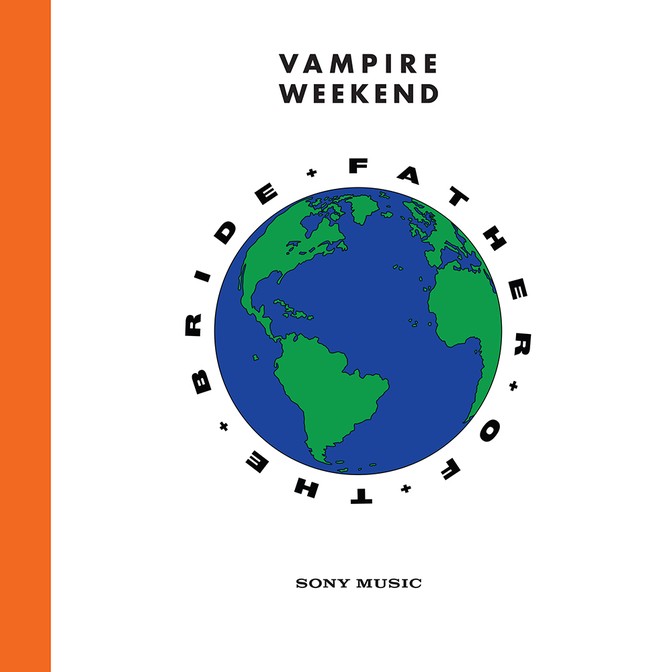 Vampire Weekend, Father of the Bride
What to make of the existential dread that is growing older? Vampire Weekend hazards a guess on Father of the Bride, the band's first collaborative album since 2013's offbeat Modern Vampires of the City. The new record, a sprawling and meditative work, explores the thrills and pitfalls of love, marriage, death, and learning more about the cruel world. The tone is alternately mournful and curious. On "This Life," the vocalist Ezra Koenig stretches a troubling realization into a romantic conclusion: "Baby, I know pain is as natural as the rain / I just thought it didn't rain in California / Baby, I know love isn't what I thought it was / 'Cause I've never known a love like this before ya." Weather, and nature more broadly, is a constant theme; two of the album's best songs are "Sunflower" and "Flower Moon," on which the singer and guitarist Steve Lacy lends an even more whimsical air to the band's musings.  — H.G.

Listen to: "Unbearably White"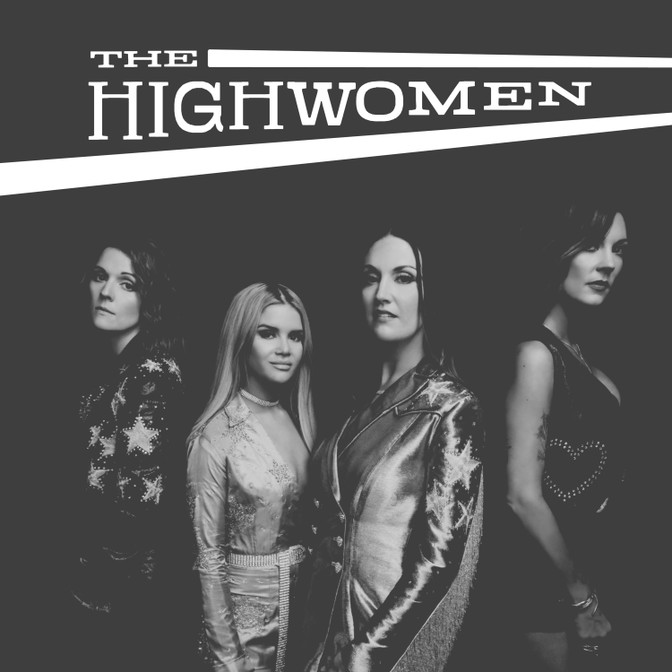 The Highwomen, The Highwomen
Obligation wouldn't seem to be a very fun song topic. But one of the nice things about this nimble country supergroup—featuring Maren Morris, Amanda Shires, Brandi Carlile, and Natalie Hemby—is how it jazzes up the feeling of being responsible for other people. The harmonies of "Crowded Table" portray hospitality as honey-sweet; "Old Soul" lends ache and empathy to caretaker stress. Lest the band be seen as justifying or excusing the outsize burden placed on women in particular, "My Name Can't Be Mama" ventures into tricky, important territory: the freedom to take a day off from motherhood, or to opt out of procreation entirely.  — S.K.
Listen to: "Crowded Table"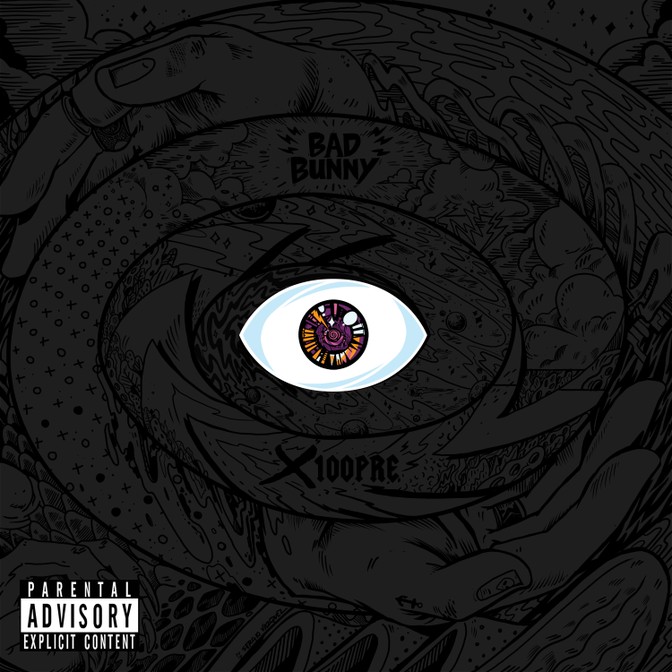 Bad Bunny, X 100pre
Technically, X 100pre was released on Christmas Eve of 2018—but if there's one person I'm willing to exercise some artistic license for, it's the free-wheeling Latin trap renegade Bad Bunny. Born Benito Antonio Martínez Ocasio in San Juan, Puerto Rico, the singer flouts convention at every turn. X 100pre is Bad Bunny at his peak: enthusiastic, irreverent, and precise. The album charts an impressively broad narrative range: On "Ser Bichote," for example, he waxes poetic about realizing a years-long dream. "Solo de Mi" traces a journey out of a toxic relationship and toward self-actualization. And then, of course, there are the party anthems: The Drake-assisted "MIA" is perfectly fine, and the Dominican dembow singer El Alfa bulks up an already amazing "La Romana." But Bad Bunny also shines alone. On songs such as "Otra Noche en Miami" and "Ni Bien Ni Mal," he doesn't just sing; he establishes an atmosphere all his own.  — H.G.

Listen To: "¿Quien Tu Eres?"