The 15 Best Books of 2019
The novels, reportage, and memoirs that stood out most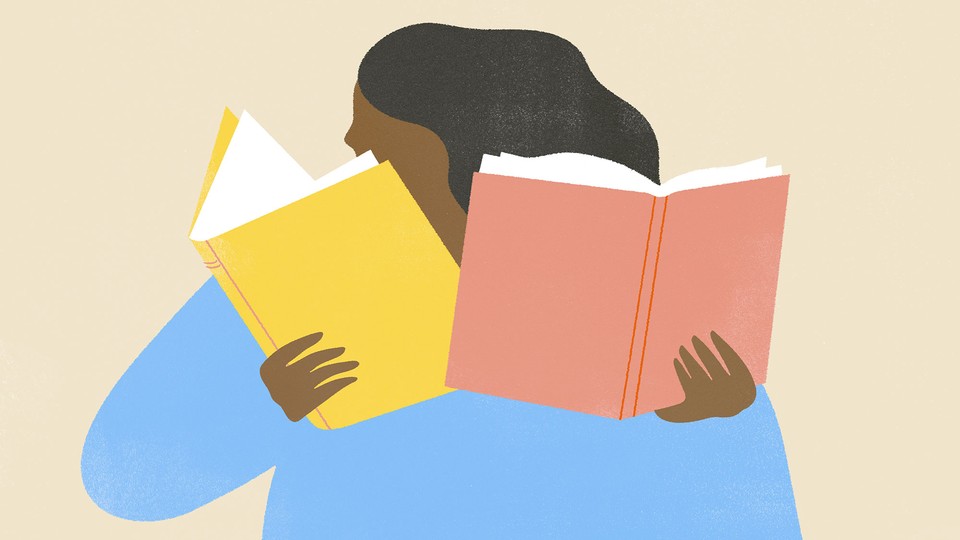 In books as in life, 2019 was a year of monstrous revelations—trusted figures abusing their power, cities uncovering their cruelest corners, family structures imploding when long-held secrets came to light. There were also small, illuminating moments of joy and wonder, of clarity and connection. Our picks for the year are far from exhaustive, but they span multiple genres and forms, and they grabbed our attention with their vibrant ingenuity.
---
The Old Drift, Namwali Serpell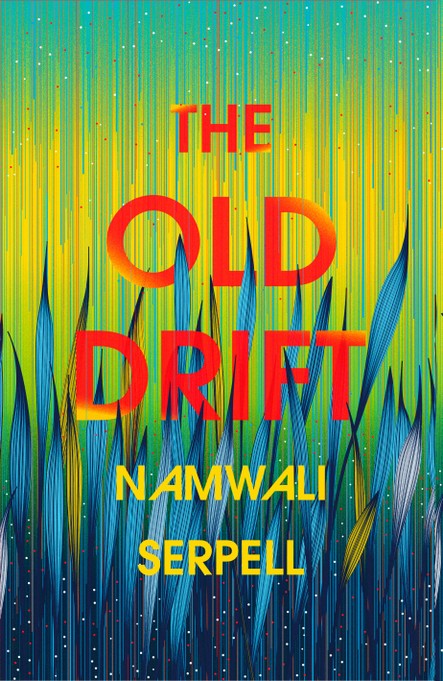 Staggering in its complexity, The Old Drift resists easy categorization. It is, in some measure, all of the following: historical epic, surrealist adventure, interpersonal (and interspecies) study, dystopian warning, anthropological commentary. It is also, most impressively, a story that grips the reader from its first pages. The debut novel from the Zambian author Namwali Serpell, The Old Drift follows three families across several generations, zigzagging through time as it tracks their lives (and how their outcomes differ across demographic lines). The novel's characters ache and pine; they rail against an acute awareness of their own bodies. Serpell is a tremendously gifted writer who can retain narrative cohesion even as she weds stories of love and terror to casual observations about the state of the world. A favorite: "Progress is just the word we use to disguise power doing its thing."  — Hannah Giorgis
---
Music: A Subversive History, Ted Gioia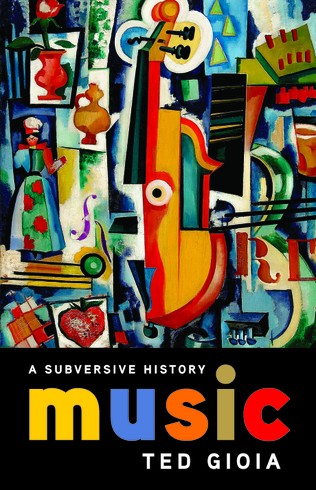 How's this for spicy music criticism? "Disciples of the new school … dismember melodies with hockets and sing lugubrious discants. … They know not what upon they build." So griped Pope John XXII in an early-14th-century edict blasting polyphony, which was on its way to becoming the defining sound of Catholic music. Such papal pitchforking is just one of the many amusing examples of elite distrust marshaled in Ted Gioia's survey of an art form in perpetual rebellion. Across millennia, sonically adventurous courtesans, slaves, monks, gang members, and other marginalized folks offended polite society before conquering it. The book goes beyond asserting that every form of music was the punk of its day, though. Feistily and authoritatively, Gioia draws out cross-cultural axioms to rewire the reader's ear. Music's ability to heal gets dissected in scientific, sociological, and even supernatural terms, but so does its link with violence—a link that might explain why new sounds have been so often met with fear.  — Spencer Kornhaber
---
Say Nothing, A True Story of Murder and Memory in Northern Ireland, Patrick Radden Keefe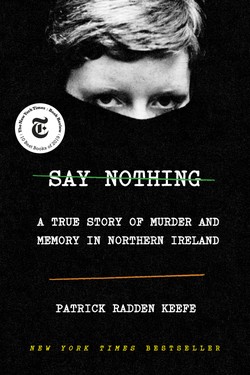 One of my oddest memories growing up in London was hearing, one morning as I lay in bed, a sound that even an 8-year-old could identify as an explosion. A mile from where I lived, the Irish Republican Army had left a bomb at Clapham Junction train station, one of 25 the paramilitary group detonated that month. Life in England in the 1980s and '90s was colored in all kinds of ways by the conflict in Northern Ireland, but I never understood it until I read Say Nothing, the New Yorker writer Patrick Radden Keefe's epic analysis of the period known as the Troubles, and the people whose lives (and deaths) were anchored to it. By framing his narrative around human stories—like that of Jean McConville, the mother of 10 who was taken from her home in 1972, never to return—Keefe makes the atrocities committed more comprehensible. He also examines the obsessive tribalism that can turn ordinary men and women into murderers, and deftly unpacks the trauma they leave in their wake.  — Sophie Gilbert
---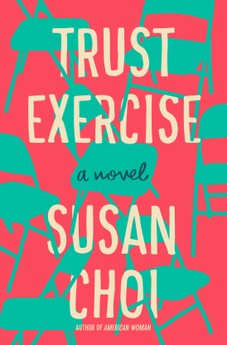 Where Susan Choi's American Woman reimagined an eye-popping moment in U.S. history, her newest novel, Trust Exercise, evokes a more familiar feeling of adolescent cocoonage—all quick-changing alliances and burgeoning dreams. Set at a high school for the arts, the book homes in on the drama students Sarah and David, who compete in the cutthroat world of theater while falling in and out of love. But Choi then turns the narrative on its head, multiple times. She manages to merge this tale of teen angst and ambition with another about the failures of teaching institutions. How the pair and their peers handle betrayal involves different, and even wildly creative, forms of faith. Using unreliable and shifting narrators, Choi crafts a story within a story about the weapon that is fiction—and its ability to heal, to hide, and to reveal.  — Jane Yong Kim
---
Night Boat to Tangier, Kevin Barry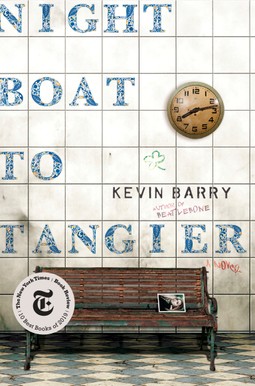 Two Irishmen swapping Hiberno-existential cracks and dead-end platitudes, nothing going on, waiting for Godot you might say—except that in Night Boat to Tangier they're not on a road, by a tree, at dusk. They're in the ferry terminal of the port of Algeciras, waiting for a boat, waiting for a particular girl. Kevin Barry's previous novel, Beatlebone—John Lennon goes AWOL, on psychic safari in the west of Ireland—was marvelous. This one, his third, is even better. The lens of his interest goes where it goes. He writes what he wants to write, or what wants to be written: short runic paragraphs, mad images, bursts of almost-poetry, profligate (but artful) swearing. "He was more than possessed by his crimes and excesses—he was the gaunt accumulation of them." And underneath it all, steadily branching out and down into the depths of experience, a real story, a drug-smuggling love story. Magnificent. — James Parker
---
The Topeka School, Ben Lerner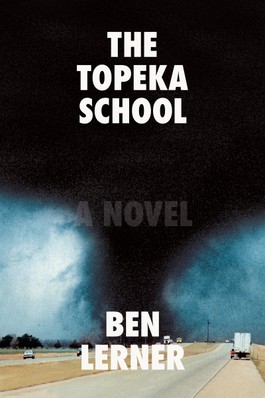 That Ben Lerner's third novel, The Topeka School, was overlooked by the big literary awards this year is one of many reasons not to care about big literary awards. Like Lerner's debut, Leaving the Atocha Station, Topeka's main character and occasional narrator is Adam Gordon—a younger Adam this time, in high school in Kansas in the late '90s, who's preparing for a national championship in "extemp," a form of debate. We also hear directly from Adam's mother and father, both psychologists. All of their stories consider, in a sense, the way men simply won't shut up: They talk and talk to dominate their surroundings, and if that doesn't work, they yell, and if that doesn't work either, they try violence. Adam notes at one point that "literature is supposed to overcome" violence by "replacing physicality with language"—emphasis on the supposed to. The Topeka School is a great novel that explains The Way We Live Now. Someone should send Lerner to cover a Trump rally. — Juliet Lapidos
---
Lost Children Archive, Valeria Luiselli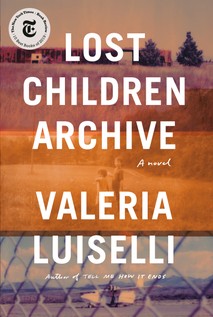 Five years ago, when Valeria Luiselli began writing Lost Children Archive, a novel inspired by her work with child refugees from Latin America, she was tempted, she told an interviewer, to use it "as a loudspeaker for all of my political rage." She had to stop and vent, in Tell Me How It Ends: An Essay in 40 Questions, before returning to fiction. The result is a road-trip novel as propulsive as it is protean. The car that carries her characters—referred to as Ma, Pa, the boy, and the girl—from the Bronx to Arizona is crammed with the parents' recording gear and the children's "backseat games and reenactments." The book itself is a kind of omnibus too: Luiselli mixes genres and perspectives, the personal and the political, as she tracks a dissolving marriage and disappearing children. The family dynamics are fine-tuned (Luiselli renders child voices and minds with rare insight). The social and physical landscape is hauntingly vivid. No loudspeaker blares, and that feat, in a book like this and times like these, feels remarkable. I couldn't stop reading. — Ann Hulbert
---
She Said: Breaking the Sexual Harassment Story That Helped Ignite a Movement, Jodi Kantor and Megan Twohey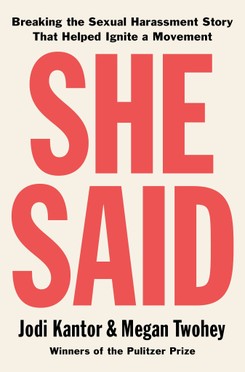 The #MeToo movement is sometimes likened to the toppling of dominoes: individual pieces stacked so closely that when one fell, the others went along with it. The comparison, with its Newtonian inevitability, is satisfying, but it isn't fully accurate. #MeToo expanded into a mass phenomenon the way it did in 2017 because of a series of contingencies, one of them being the dedication of the reporters Jodi Kantor and Megan Twohey, who spent months stubbornly pursuing the Harvey Weinstein story for The New York Times. She Said, the journalists' clear-eyed record of that effort, reads at some moments as a thriller, and at others as an indictment of a system full of rot. But it is ultimately about the women, bonded in their pain, who refused to be silent any longer. To read the book is to appreciate how many separate pieces had to come together for the path of things to have curved the way it did. It is also to wonder: What other stories are out there, teetering, just waiting to be told? — Megan Garber
---
EEG, Daša Drndić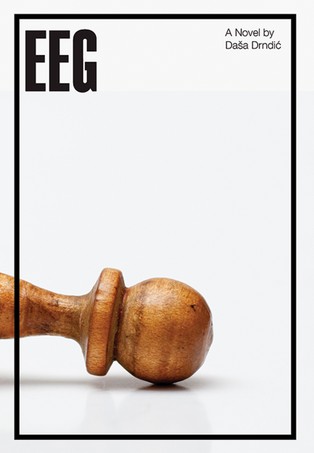 The Croatian writer Daša Drndić's final novel begins after a failed suicide attempt. Andreas Ban, a retired psychologist and EEG's fiery narrator, has survived, but he has not escaped death—it consumes him. Ban's thoughts splinter and loop as his mind wanders through history. A chess match with his sister prompts him to consider, for 30 pages, the final days of the game's best players: champions who died by suicide or were disappeared or killed in camps under the Nazi and Soviet regimes. Early in EEG, Ban remembers a friend: "Zora's story is long and this is not the place for it, or perhaps it is, if this is a story, if this is going to be a story of people who fall outside frames." This is Drndić's simple assignment. She is less concerned with building a coherent plot than with committing to paper an uncompromising, rageful record of the atrocities perpetrated by nations and governments. She brings into focus the names of those beyond the edges of the frame. — Thomas Gebremedhin
---
In the Dream House, Carmen Maria Machado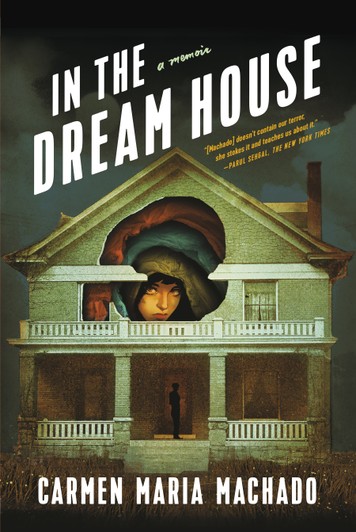 Carmen Maria Machado's 2017 debut, Her Body and Other Parties, was a haunting collection of short stories that spoke vividly to the female experience. Her memoir, In the Dream House, is that and more—an account of Machado's relationship with an abusive ex-girlfriend, which also seeks to piece together a missing archive of abuse within queer relationships. Chapter by chapter, Machado refracts her own memories through a variety of narrative tropes ("Dream House as bildungsroman," "Dream House as Choose Your Own Adventure®") to tell a story of psychological violence. The memoir is the rare blend of criticism and personal history that demonstrates the disorienting effects of a trauma, while also building a language with which to understand that devastation. It's a book that will stay with me for years to come. — Rosa Inocencio Smith
---
Mostly Dead Things, Kristen Arnett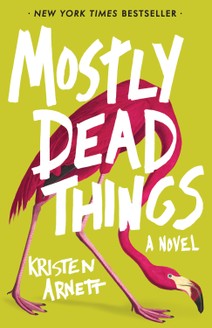 The process of preparing a dead animal to be preserved requires laserlike precision: Internal organs are fragile, and the skin is only somewhat malleable. One sloppy move and the façade of peaceful rest can be irrevocably punctured. These lessons—and many more about the manipulations possible only immediately after death—pulse through Mostly Dead Things, the debut novel from the Floridian author Kristen Arnett. In its exigency and sometimes gruesome specificity, Mostly Dead Things mirrors the work of its protagonist, Jessa-Lynn Morton, a taxidermist who must run the family business after her father dies by suicide. Arnett weaves Jessa-Lynn's interior struggles into the larger story of her family's attempts to reckon with her father's life and sudden death. Some of the novel's most affecting moments are its snapshots of the Mortons' joy: Jessa-Lynn's reflections about the love she lost (and the women she's been seeing since), her mother's shocking artistic explorations, and the ever-present Florida sun. — H.G.
---
Three Women, Lisa Taddeo
Three Women is, first of all, an astonishing work of literary reportage. As Lisa Taddeo writes about her subjects, the women she uses to map out an anthropological, humane, passionate study of female desire, she seems almost to inhabit them. There's Sloane, the patrician restaurateur whose husband encourages her to bring other people into their marriage. Maggie, a high-school senior whose male teacher grooms her into an obsession for him. Lina, a married woman in Indiana whose husband refuses to touch her. Taddeo spent thousands of hours with these women and the people in their orbit to explore the uniqueness of how women feel desire: the intensity of it, the way it can be informed both by a lifetime of experiences and by nothing at all. As Three Women darts between its different narratives, it becomes a fascinating appraisal of a subject few writers have approached so intently. — S.G.
---
Lot, Bryan Washington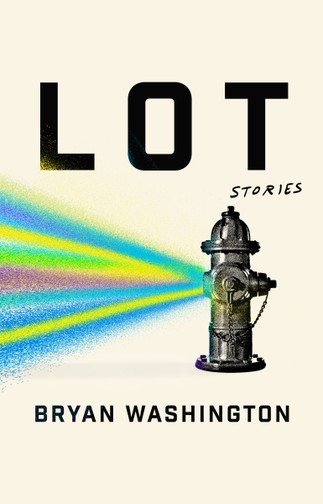 Whether in fiction or in essays, Bryan Washington writes with style and immediacy. Much of Lot, his debut short-story collection, follows a teen boy who isn't named until nearly the end of the book. The son of a Latino father and black mother, Lot's protagonist learns early that he likes boys—and that this renders him vulnerable. His arc is at times heartbreaking, but Washington writes with a tenderness that grants even the most difficult moments a level of grace. Other stories follow people living in other parts of the protagonist's city, Washington's native Houston, which itself serves as more character than backdrop. "Houston is molting. The city sheds all over the concrete," the author writes, evoking the same visual clarity that made a very different piece of writing—a November 2018 dispatch from the last days of Beto O'Rourke's Senate campaign—such a delight. — H.G.
---
Meander, Spiral, Explode: Design and Pattern in Narrative, Jane Alison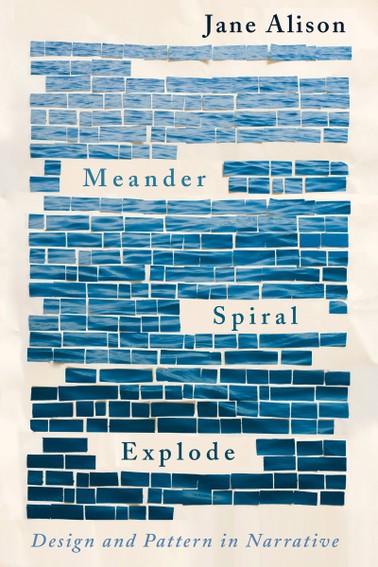 Most readers are familiar with the triangular path of a traditional plotline: rising action, climax, falling action, denouement. But what about stories that circle a mystery, or fracture around a crisis, or don't seem to have much of a plot at all? Meander, Spiral, Explode is a playful, insightful taxonomy of narratives that while seeming to defy categorization, in fact take their innovative structures from patterns found in nature: fractals, cells, wavelets, and more. Jane Alison, a professor of creative writing at the University of Virginia as well as the author of four novels, explains this geometry of literature with numerous examples, tracing the designs she describes through notable works of fiction such as Marguerite Duras's The Lover (a wave) and Gabriel García Márquez's Chronicle of a Death Foretold (an explosion). The resulting book is a thought-provoking manual for writers, critics, and casual readers alike. — R.I.S.
---
Wrote for Luck: Selected Lyrics, Shaun Ryder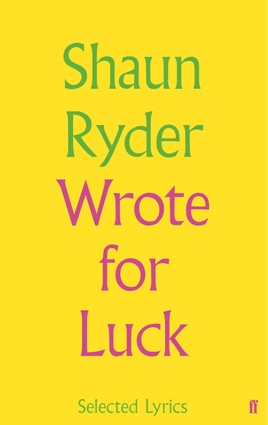 That a slim volume of the selected lyrics of Shaun Ryder is almost an oxymoron only adds to the attraction of this lovely little book. Ryder was the shambling imagist at the front of Manchester's Happy Mondays, a band whose demented underclass disco—like the Jonas Brothers crossed with the Butthole Surfers—was one of the soundtracks of '90s Britain. He weaved his dodgy reveries; he mouthed his nonsense manifestos. "Got a schizophrenic acquaintance patient with no place to go / Stuck with his dick through my Afghani window." These were the kind of lyrics that came out of him. "I just got back from a year in the sack / It must have been something I'm eating." Brilliant, obviously. Wrote for Luck is a thrilling ruffian hybrid of prose and verse, cutting the lyrics themselves with chunks of rough-and-ready explication. "I took to dribbling, dribbling down my front" runs a line in "Performance." "This," Ryder clarifies, "is a drugs reference." — J.P.