What to Expect at 2019's Toronto International Film Festival
Oscar season is now under way, and TIFF will be a proving ground for highly anticipated movies such as Joker, Knives Out, and Harriet.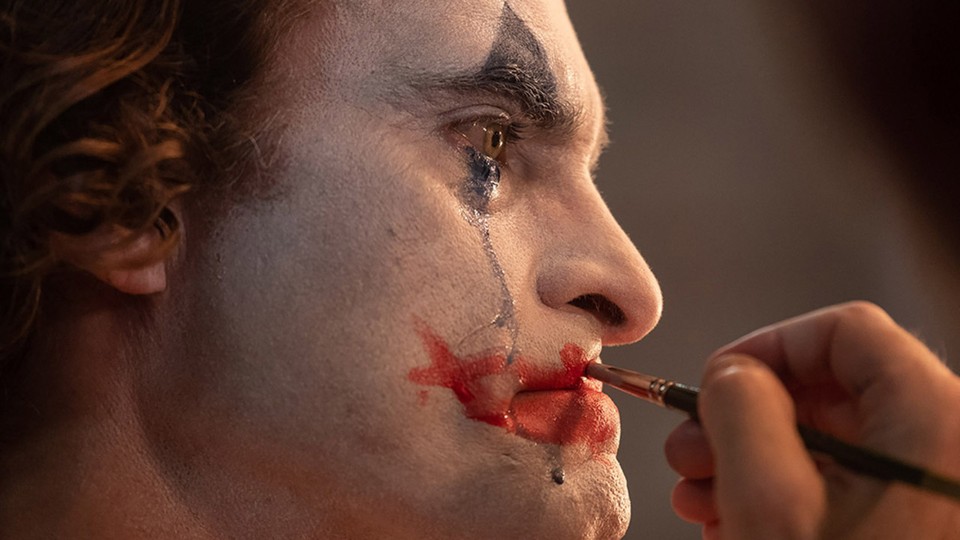 Even by the standards of an always-anxious movie business that sees the apocalypse coming around every corner, 2019 has been the summer of Hollywood hand-wringing. A slight decline in ticket sales, combined with the unprecedented dominance of Disney films (the studio has released five of the six biggest hits of the year) and the continued growth of streaming media, has fueled something of an identity crisis within the industry. So this year's Toronto International Film Festival, the start of the awards-season marathon that ends in February with the Oscars, feels particularly significant.
With major studios releasing mostly franchise entries and family films over the summer, the fall is packed with artsier fare, for which Toronto serves as the proving ground. Last year, the festival's audience award went to Green Book, which rode that buzz (and a whole lot of other, more critical discourse) to an Academy Award for Best Picture. Other major Oscar contenders such as Roma and A Star Is Born played at TIFF in 2018; this year's offerings include some 333 films from more than 84 countries, some of them certain to overwhelm the next few months of discussion.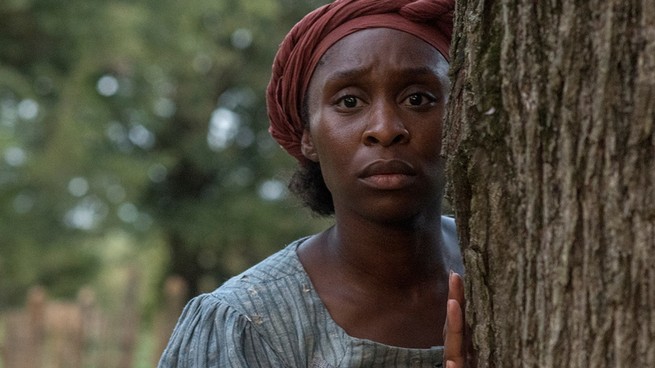 Fittingly for a superhero-filled era, one of the biggest projects to watch for is Joker, Todd Phillips's reimagining of the Batman villain as a nervy madman, played by Joaquin Phoenix with a vibe straight out of a '70s Scorsese movie. An avalanche of controversy, acclaim, and anxiety accompanied its premiere at the Venice Film Festival last week, and while the early hype for Phoenix's performance may well be sustained at Toronto, so will debate about the toxic fandom sparked by the character in the past and present. Still, it's telling that Warner Bros. is treating the movie like an awards contender by showing it at a prestigious festival, rather than releasing it wide like a typical comic-book blockbuster.
A far more routine kind of studio Oscar player is the biopic, and this year's TIFF is full of them. There's Kasi Lemmons's Harriet, charting the life of abolitionist Harriet Tubman (played by Cynthia Erivo) and her work on the Underground Railroad; it marks an exciting return to the big screen for Lemmons (Eve's Bayou), who has not made a film since 2013's Black Nativity.
Marielle Heller's A Beautiful Day in the Neighborhood sees Tom Hanks playing the legendary TV host Fred Rogers in a story that's told through the eyes of a cynical journalist (Matthew Rhys) writing a profile of him. The film could offer a path back to Oscar recognition for Hanks, who has two trophies but hasn't been nominated in 18 years. The same awards comeback could be brewing for the former winner Renée Zellweger with Judy, a portrayal of the singer Judy Garland as she embarks on a tour near the end of her life.
Ford v Ferrari, which premiered at the Telluride Film Festival last week, is a retelling of the 1966 battle between the two giant automakers to win the fabled 24 Hours of Le Mans race, starring Christian Bale (as Ford's driver) and Matt Damon (as the company's carmaker). The James Mangold movie should have plenty of throwback appeal, as should Dolemite Is My Name, a biographical comedy about the actor Rudy Ray Moore (Eddie Murphy) and his iconic, titular character. That film, made for Netflix, is being billed as a return to acting form for Murphy, who's been largely absent from the big screen in recent years but came close to winning an Oscar for 2006's Dreamgirls.
Netflix successfully scripted an awards narrative for Alfonso Cuarón's Roma at last year's fall festivals, ending up with three Oscars for the critically acclaimed Mexican film. This year, along with Dolemite, the streaming service will attempt the same for such works as Noah Baumbach's Marriage Story, a wrenching tragicomedy about a couple (Adam Driver and Scarlett Johansson) going through a painful divorce; Steven Soderbergh's The Laundromat, which stars Meryl Streep and digs into the 2015 leaking of the notorious Panama Papers; and The Two Popes, following the handover of power from Benedict XVI (Anthony Hopkins) to Pope Francis (Jonathan Pryce).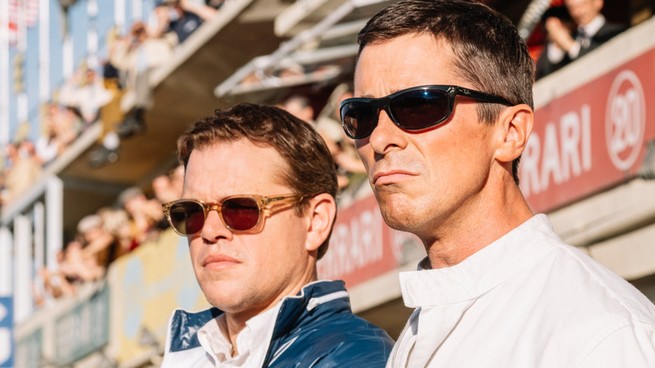 Though Netflix's heaviest hitter, The Irishman, will debut at the New York Film Festival later in the month, TIFF is an important buzz-builder for streaming services looking to build interest for films that won't get a traditional wide release. Amazon is screening its IMAX-ready epic The Aeronauts, starring Eddie Redmayne and Felicity Jones as daring Victorian weather-balloon operators, as well as the Adam Driver–starring drama The Report, which it acquired at this year's Sundance.
Traditional studios have plenty of their own anticipated titles, helping punch back against the notion that streaming media is more accommodating of challenging fare. Fox Searchlight, a frequent Oscar winner eager to demonstrate its clout after its acquisition by Disney, is premiering Taika Waititi's Jojo Rabbit, which is billed as an anarchic "anti-hate satire" that follows a young Nazi boy (Roman Griffin Davis) who has to contend with the discovery of a Jewish woman (Thomasin McKenzie) whom his mother (Scarlett Johansson) is hiding in the attic. Waititi's high-energy humor probably won't be for everyone, but the film is certain to have its fervent fans, thanks to Waititi's own growing celebrity (he plays an imaginary version of Hitler).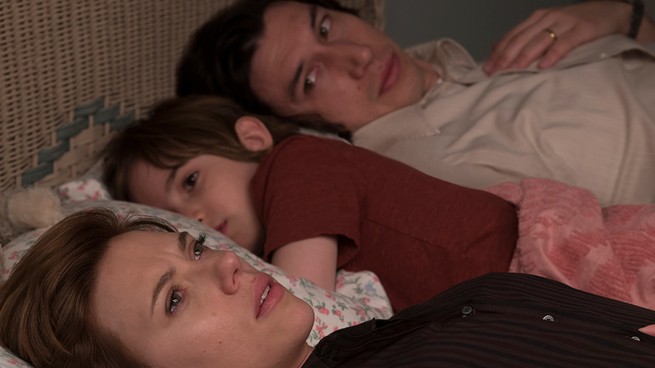 Another, more serious World War II film is Fox Searchlight's A Hidden Life, a Terrence Malick epic about Franz Jägerstätter, a conscientious objector from Austria who was persecuted by his country for refusing to fight. Though Malick's output of late has been too abstract to break through with a wider audience, this movie (which played at this year's Cannes Film Festival) is powered by a strong, accessible narrative and Malick's inimitable visual poeticism. Arguably the most enigmatic Fox Searchlight project is Lucy in the Sky, the directorial debut of the TV auteur Noah Hawley (Fargo, Legion), which follows Natalie Portman as an astronaut tormented by an affair. The story seems to be powered by the same aesthetic meticulousness that defines Hawley's small-screen work.
The studio A24, which translated TIFF acclaim into an Oscar win for Moonlight a few years ago, has a trio of intense dramas: Uncut Gems, a New York thriller from the Safdie Brothers (Good Time) that is generating awards chatter for its star, Adam Sandler; The Lighthouse, a nautical two-hander from Robert Eggers (The Witch) starring Willem Dafoe and Robert Pattinson; and Waves, a mysterious family drama starring Sterling K. Brown and directed by Trey Edward Shults (It Comes at Night). Major studio entries for the coming months include the rip-roaring true story Hustlers; Rian Johnson's whodunnit, Knives Out; John Crowley's literary adaptation, The Goldfinch; the inspirational legal drama Just Mercy, starring Michael B. Jordan and Jamie Foxx; and Edward Norton's long-stewing passion project, Motherless Brooklyn, which he directed and starred in.
One of the newest studio players at the festival is Neon, a distributor founded in 2017 that achieved early success with its Toronto acquisition of I, Tonya. After a lackluster 2018, Neon picked up two award winners at Cannes that will play at Toronto. Céline Sciamma's romantic period drama Portrait of a Lady on Fire is a breathtakingly beautiful work, a swooning love story deserving of wider attention. But I'm most intrigued by the prospects of Bong Joon Ho's Parasite, a Korean-language thriller that won Cannes' Palme D'Or and is the kind of rare delight that can turn its art-film plaudits into bigger financial success. If all goes according to Neon's plan at Toronto, the film could be on the road to a groundbreaking Oscar victory. The next two weeks will be crucial for Parasite, as well as dozens of other projects, as they look to sustain conversation for the season ahead.