Antonio Banderas Is One of the Best Movie Stars of His Generation
From his early films with Pedro Almodóvar to Desperado, Shrek 2, and Spy Kids, the Spanish actor has always been an inventive and daring performer.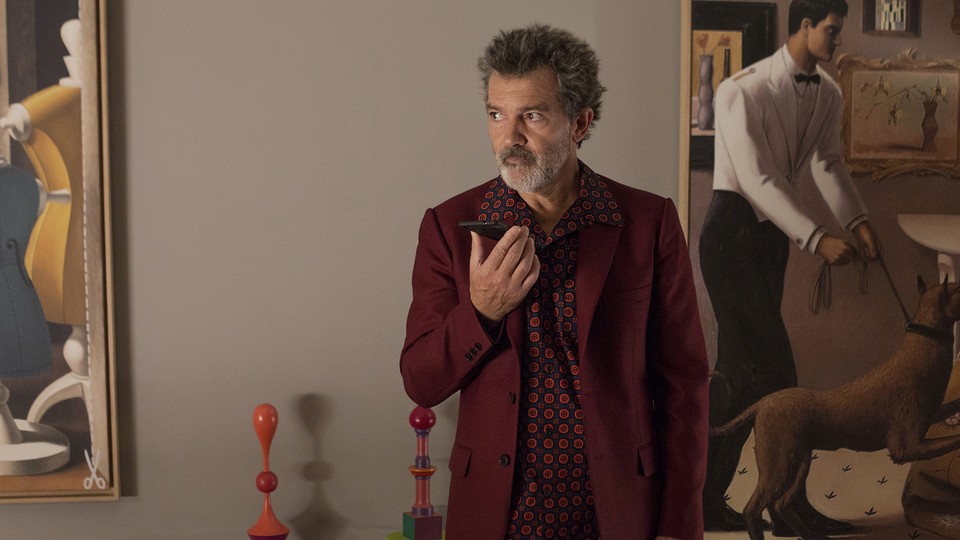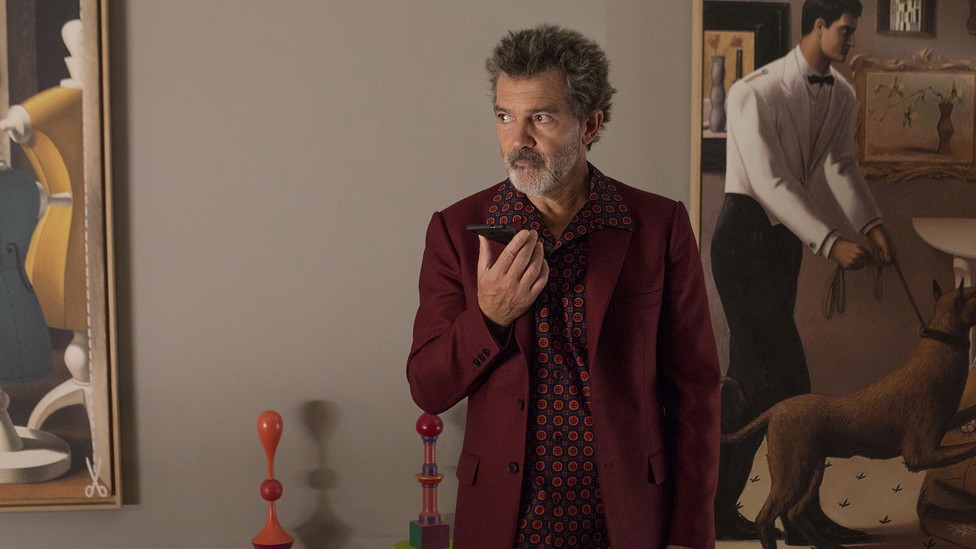 "Nobody knew quite what to make of him, or quite what to think … Every step he took toward the light, just as you thought his face was going to be revealed, it wasn't. It was as if the lights dimmed, just for him." So speaks Steve Buscemi at the start of Desperado, the 1995 Robert Rodriguez film that first positioned Antonio Banderas as a Hollywood leading man. It's a thrilling piece of onscreen braggadocio that succeeds because its subject is that cool: The Spanish actor, sporting ludicrously long hair, strides toward the camera, his face bathed in darkness.
By the mid-'90s, Banderas was already well regarded in art-house and European-cinema circles. A favorite of the acclaimed director Pedro Almodóvar, he subverted his good looks and natural charisma to play all kinds of strange characters in his Spanish-language films. In America, he was initially typecast in supporting roles that treated him as exotic, and in lead roles that played him up as a mysterious Latin lover boy. But Banderas's career, which was celebrated this month in a retrospective at New York's Quad Cinema, defies easy categorization. Of the movie industry's '90s poster boys, he has always been one of the most inventive and daring; here are 10 of his films that illustrate his willingness to take risks and turn even the simplest blockbusters into something unique.
---
Labyrinth of Passion (1982)
A young stage performer from Málaga who initially dreamed of playing soccer, Banderas was plucked from Spain's National Theatre in the early '80s by Almodóvar. A master of satire and melodrama, Almodóvar was in the vanguard of Spain's "Movida Madrileña," a countercultural reaction to the death of the dictator Francisco Franco. Labyrinth of Passion was Almodóvar's second movie, an anarchic soap opera about the gay romance between a pop star and a prince. Banderas, who was 19 years old when the film was shot, smolders in the supporting role of a terrorist revolutionary looking to thwart the main pairing."We presented a tribe that was way more sweet, more colorful than what the regime permitted," Banderas recalled of the film's ensemble in a recent interview with Vulture. "That went to the mind of young people who wanted to break with the past and propose something new and fresh for the future."
---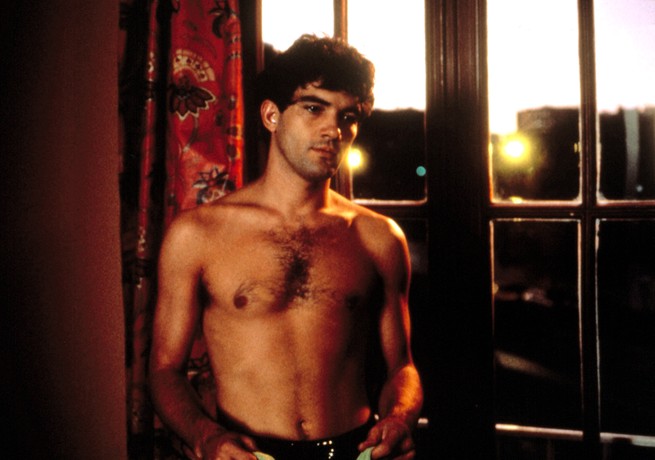 Law of Desire (1987)
Banderas frequently collaborated with Almodóvar in the '80s, giving terrific supporting turns in films such as Matador and Women on the Verge of a Nervous Breakdown. One of his most impressive leading roles was in Law of Desire, in which he plays Antonio, a repressed and closeted man who grows romantically obsessed with a film director. Banderas's work with Almodóvar often used his looks to disguise the characters' potential for dark villainy, and Law of Desire works because of its compassion for Antonio even as he starts to spiral. Much like Labyrinth of Passion, the film was greeted with scandal upon release because of its sexual frankness.
---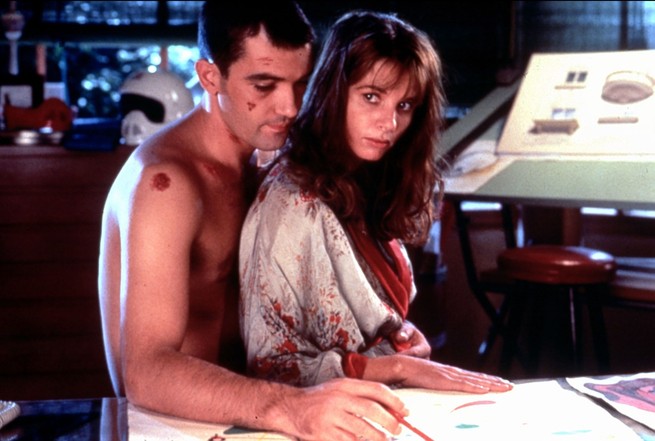 Tie Me Up! Tie Me Down! (1989)
The last film Banderas made with Almodóvar for more than 20 years, Tie Me Up! Tie Me Down! grabbed Hollywood's attention, which is strange to consider, given the movie's shocking content. Once again, Banderas plays a handsome but twisted creature, a psychiatric patient named Ricky who kidnaps and imprisons an actress (Victoria Abril) he's in love with. It's one of Almodóvar's masterpieces, a satire of classic love stories told through the warped perspective of someone who can't distinguish between reality and fiction. Banderas's performance, which balances charm and menace, sums up what makes him so hypnotic to watch.
---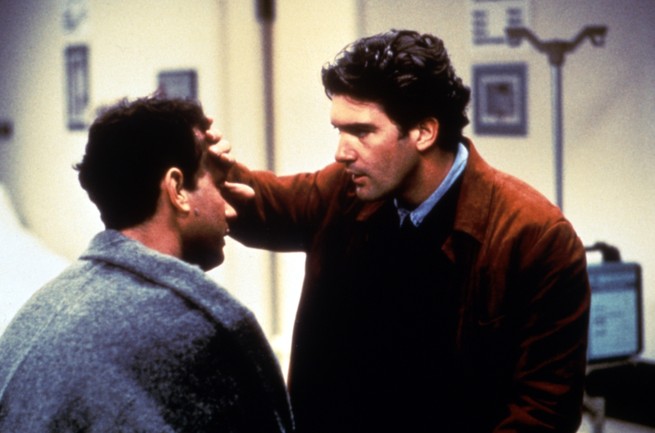 Philadelphia (1993)
Banderas's first English-language film was 1992's The Mambo Kings, for which he learned and performed his lines phonetically. He was then slotted into several secondary roles that traded on his European mystique, before appearing in Jonathan Demme's Philadelphia. Here, Banderas is the supportive boyfriend of Andrew Beckett (Tom Hanks), an attorney suing his employer for homophobic discrimination. Compared with the actor's work with Almodóvar, Philadelphia is a rather delicate and tame effort, featuring only one chaste kiss between Hanks and Banderas, but it was nonetheless a groundbreaking story for mainstream Hollywood.
---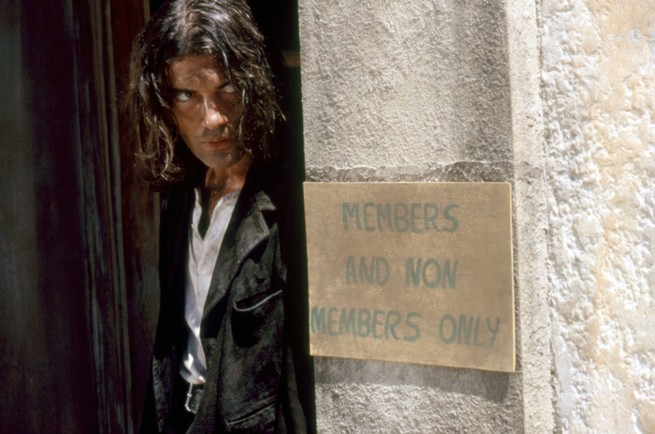 Desperado (1995)
The first of many collaborations with the Mexican American filmmaker Robert Rodriguez, Desperado marks Banderas's debut as an action-movie star, the first of many such thrillers of his that tend toward the schlocky. Desperado barely has a plot, and it's unconcerned with subtlety—it's just a flashy showcase for Rodriguez's masterful set pieces and Banderas's devilish charm. As the guitar-carrying assassin El Mariachi, Banderas dominates every scene he's in. The film's surprise success catapulted him into superstardom, though he was often pigeonholed as a mysterious, gun-toting hero. Banderas went on to work with Rodriguez on the winning Spy Kids franchise, and would reprise his role as El Mariachi in Once Upon a Time in Mexico.
---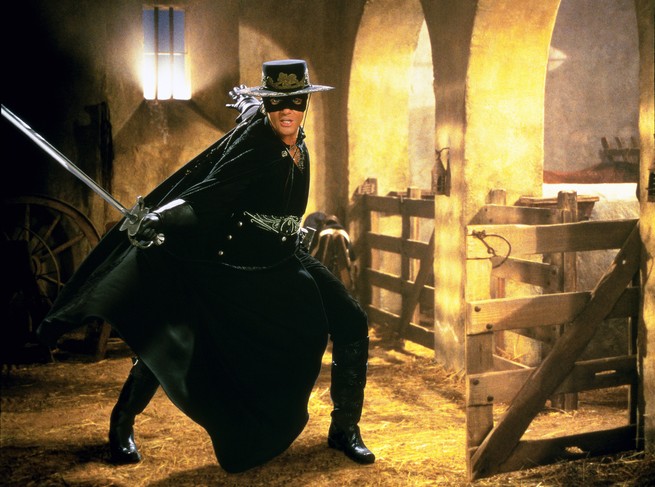 The Mask of Zorro (1998)
After Desperado, Rodriguez's next planned project was a revival of the classic Hollywood swashbuckler Zorro, with Banderas in the lead role and Steven Spielberg producing. Rodriguez eventually dropped out and Martin Campbell (GoldenEye) took the director's chair, but The Mask of Zorro was nonetheless the apex of Banderas's Hollywood career, a delightful throwback to 1930s adventure films that let Banderas tap into his sense of humor, his dark side, and his good looks. He was nominated for a Golden Globe, and while the film made a star of Catherine Zeta-Jones, it's hard not to watch it now and wonder why it didn't keep Banderas at the top of the industry.
---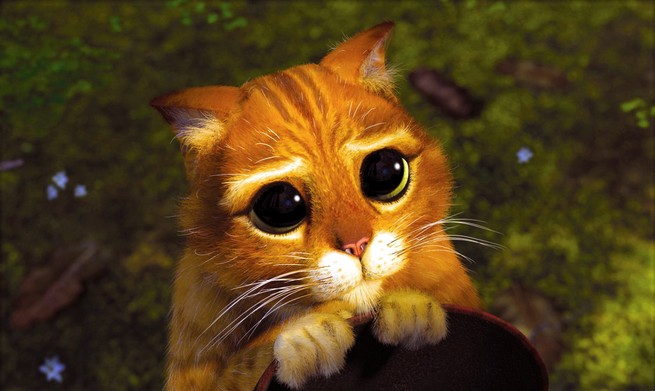 Shrek 2 (2004)
After Zorro, Banderas struggled with action flops such as The 13th Warrior, Play It to the Bone, Original Sin, and Ballistic: Ecks vs. Sever. In those intervening years, he did his best work in Brian De Palma's Femme Fatale, a cult classic that bombed upon release. By the time Banderas lent his voice to Puss in Boots in Shrek 2, he was cheerfully mocking his own image as a sensual leading man who delivered every line with an erotic purr. The cat was the movie's breakout character, and Banderas appeared in the subsequent sequels and a spin-off (called Puss in Boots), all of which remain his most financially successful efforts.
---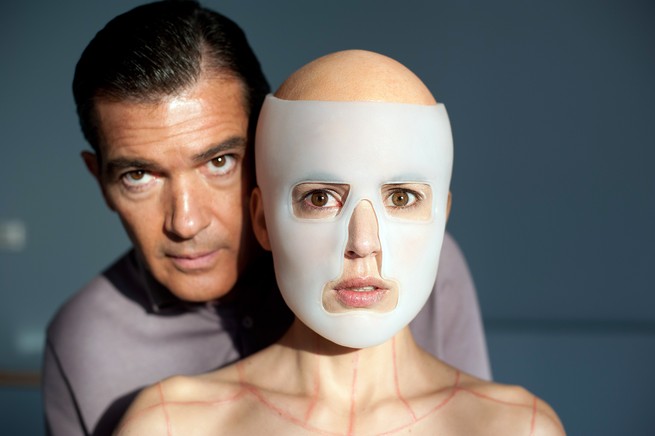 The Skin I Live In (2011)
By the time Banderas reunited with Almodóvar, the actor's once-flourishing Hollywood career was at a bit of a standstill. With The Skin I Live In, the Spanish writer-director gave his longtime collaborator a part worthy of Banderas's talents. As the surgeon Dr. Ledgard, Banderas is quietly terrifying, playing a doctor whose obsession with tragedies in his past has warped his relationship with Vera (Elena Anaya), a woman he keeps imprisoned in his home. The Skin I Live In has shades of Alfred Hitchcock's Vertigo, and Banderas is a perfect analogue for that movie's Jimmy Stewart: a handsome and familiar screen presence whose self-assured nature belies a chilling desire for total control.
---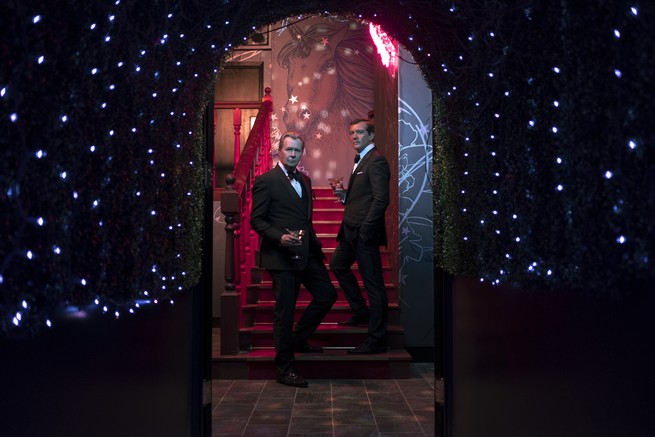 The Laundromat (2019)
In recent years, Banderas has gravitated toward character work and supporting roles, standing out in flawed films including Knight of Cups, Ruby Sparks, Life Itself, and Steven Soderbergh's Haywire. He reunited with Soderbergh for The Laundromat, a dense and frustrating retelling of the Panama Papers scandal, playing Ramón Fonseca, a lawyer implicated in a web of offshore accounting and tax evasion. The film is heavy on exposition, and Soderbergh leans on Banderas to deliver it as mellifluously as possible, perhaps recognizing that only the most appealing movie star could turn blocks of confusing legalese into something accessible and dramatic.
---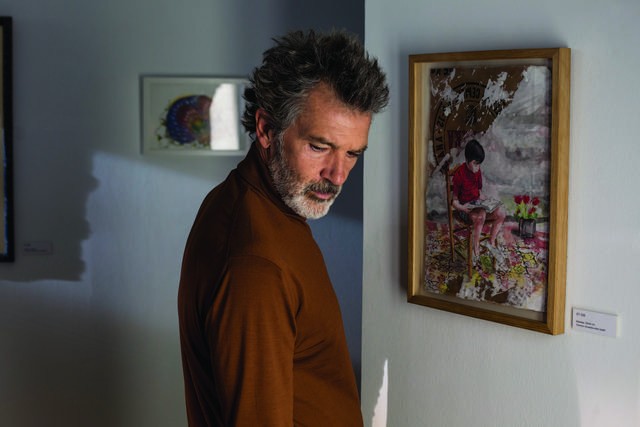 Pain and Glory (2019)
While The Laundromat was another eye-catching supporting turn for Banderas, his presence in Pain and Glory is seismic; his commanding and sensitive lead performance reflects on his decades-long partnership with Almodóvar. Banderas plays Salvador Mallo, an aging film director (and obvious analogue for Almodóvar) who is wrestling with bodily pains and fractured relationships with old collaborators. Banderas deserves, and could receive, his first Oscar nomination for the movie, an honor that's well overdue. Beyond that, he's finally getting the kind of critical attention that's eluded him in recent years, again displaying that beneath his handsome facade is one of the film world's most underappreciated performers.