Reconstructing the Memories of Aging Matriarchs
Two recent novels attempt to unearth the pasts of forgetful family members, weighing the benefits of storytelling for older and younger generations.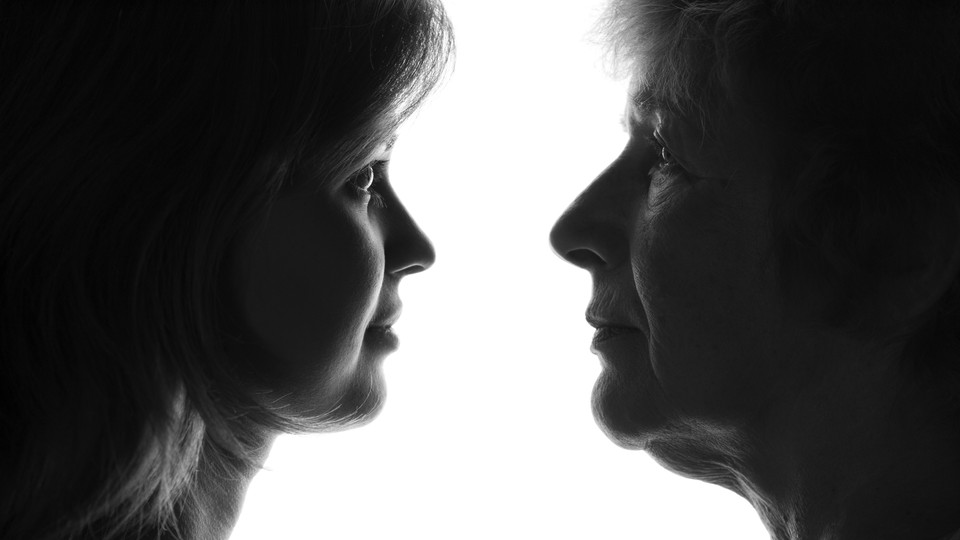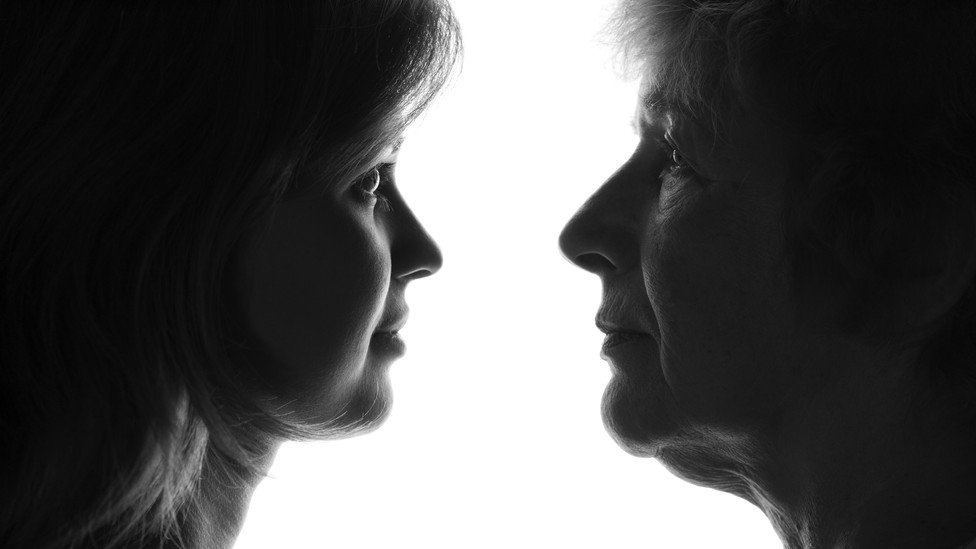 People tend to build themselves on family history, yet the myths that multiply within every family reveal that history's malleability. Two recent novels—Juliet Grames's debut, The Seven or Eight Deaths of Stella Fortuna, and Leah Hager Cohen's Strangers and Cousins—illustrate this dynamic, the families within each grappling with a matriarch who has lost her memory. Though the characters' attempts to piece together the stories of their elders read in part as a way of recognizing these forgetful and forgotten women, the process affirms the identities of the younger generations even more, by endowing them with a history—whether imagined or not—that can guide their present.
In The Seven or Eight Deaths of Stella Fortuna, the act of telling a story on a relative's behalf raises questions about a person's right to define her own legacy. As the novel begins, an accident has not only disabled Stella, the narrator's grandmother, but also scrambled her memories; she now believes that her sister, Tina, has always envied her, cursing her with a lifetime of bad luck. Most of the family dismisses Stella as old and resentful, so the narrator takes it upon herself to interview Tina about Stella's life and write the story as "the disinterment of Stella Fortuna, an explication of her too-strange life and a restoration of her besmirched good name." Backboned by a familiar immigration narrative, the novel follows Stella through her near-death experiences from southern Italy to suburban Connecticut, revealing a woman who, to her family's frustration, has always been fiercely headstrong and independent. Having grown up with an abusive father, she views the affections of men as threats to her freedom, and sex as subservience. Her resistance to being "mastered" permeates the story.
Ironically, though, the novel itself is in some ways an act of mastery. It's a chronicle of Stella's life that is mediated and controlled by the narrator, who not only bookends Stella's saga with present-day scenes, but also occasionally inserts herself into the story to offer commentary or flash forward. When recounting Stella's father's immigration to the United States, for example, the narrator jumps in to reference Italy's current refugee crisis, noting that "history marches on, and names and destinations change, but not the injustices we let one another suffer." This interruption, while it may feel heavy-handed for a novel, mirrors the way an elder may interrupt her own story to note its lesson for the world today. The novel reads like a fable, its language often formal and overdramatized, as if to convey a sense of timelessness.
In this way, the novel's focus on establishing meaning for Stella's life—and, moreover, for the narrator's—comes to outweigh its stated goal of reclaiming the older woman's reputation. The narrator, whose mother was the only one of Stella's children to move out of their Italian neighborhood, sees herself as "a quasi-outsider" whose distance from the family enables her to tell their story. At the same time, she understands how her life is indebted to Stella's, admitting that "my relationship with her misery is nuanced, because I am a product of it." Sympathy yields gratitude; for instance, after describing how Stella's husband didn't immediately choose to save her life during a traumatic childbirth, the narrator reflects: "How lucky I am that I can't imagine being married to a man who wouldn't immediately pick me." This retelling of Stella's story becomes an effort to contextualize and validate the narrator's life. In the long run, sharing the details of her grandmother's biography serves to bring the narrator closer to her family and cement her own place within their history.
Strangers and Cousins, Cohen's sixth novel and 11th book, doesn't position itself as an account of family history the way Stella Fortuna does, but the intergenerational relationships it portrays similarly show how such legacies work as a tool for younger generations. In upstate New York, the chaotic Blumenthal family prepares for 22-year-old Clem's wedding to her college girlfriend, Diggs. Cohen takes the role of the omniscient narrator to a humorous extreme, diving into the minds of not only the family members, but also the mouse family that has lived within their house's walls for as many generations as the Blumenthals. This device, like the elaborate language in Stella Fortuna, draws attention to the artifice involved in the stories the Blumenthals tell themselves. As they experience a slew of changes (a wedding, new neighbors, Clem's mother's pregnancy, the impending sale of the house), the family members reflect on their own lives and their place in family history, often looking toward Aunt Glad, the family matriarch, and her past for guidance.
Unlike Stella, Glad is not "besmirched" in the family's opinion, but she is dismissed. Her relatives politely nod when she repeats things, an indifferent response that sends her "floating down the current of irrelevance." The last of her generation, she moves in and out of lucidity as she flashes back to a traumatic early life—including her younger brother's death in a fire—that the family knows little of but has long imagined. Their speculation becomes a form of self-awareness and, moreover, self-affirmation. Clem, for example, wonders if Glad, who has always been single, is gay, and then applies this newly written history to herself: "Clem, at once genuinely moved by these musings and rather pleased by being thus moved, plucks a black-eyed Susan and slides its stem behind her ear. She vows never to lose a sense of gratitude. How fortunate she is to be able to marry her beloved!" Like the narrator of Stella Fortuna, Clem understands her ancestors' lives as a way of appreciating her own.
While this approach could seem self-serving at times, the novel's earnest tone buffers such a perception. Family history is "a privilege," as Diggs reminds Clem; her own ancestors were enslaved, making their life stories largely untraceable. Accordingly, Cohen recognizes the Blumenthals' efforts, even when clumsy, to know what they can of Glad's past and present. When Glad begins to die, Walter, Clem's father, tries to pay his respects by thinking "of her whole life. To hold in his mind the enormity of one human existence." However, Walter's thoughts of Glad soon become a sounding board for his own concerns about newcomers in his life, as he thinks back to what "doddering" Glad had told him out of the blue: "We must have those new people over." Though it's unclear whether she was actually referring to the new neighbors, Glad influences Walter to be more welcoming. The effort to interpret Glad's intentions is really a search for her legacy, and for lessons that the family members can apply to their own lives. It's a self-focused effort, but a noble one.
In Grames's and Cohen's novels, the very uncertainty of the past gives these legacies their power. Old stories acquire new meaning when their narrators change; as Cohen writes, "One generation's unforgivable error becomes the next generation's act of grace." The gaps in these accounts become as meaningful as the facts, the process of searching for history coming to shape the present and future for Glad's and Stella's descendants. By piecing together the "truth" of their forebears' stories, these characters come to better understand themselves.