The Man Who Transformed Broadway
The legendary producer Hal Prince prevailed through changing tastes and times, and helped pioneer the creation of the "concept musical."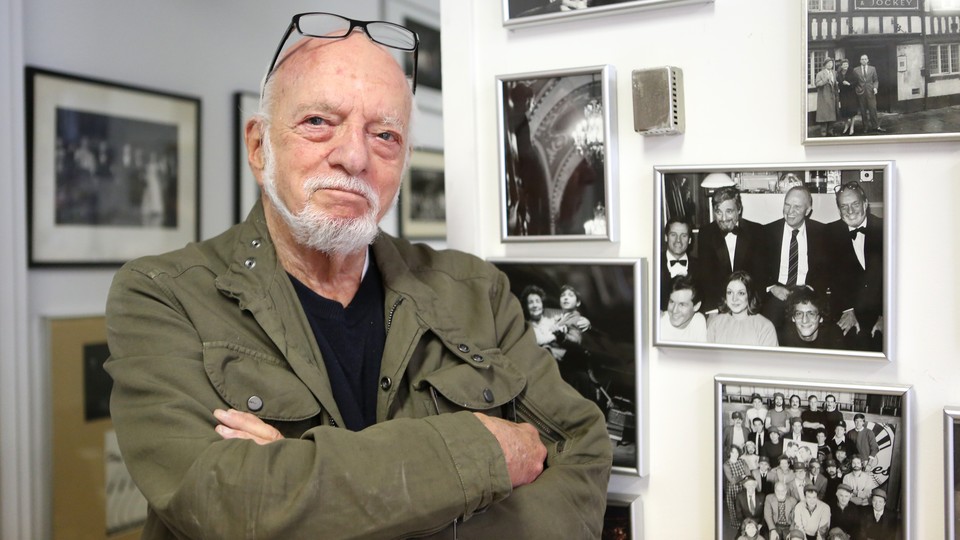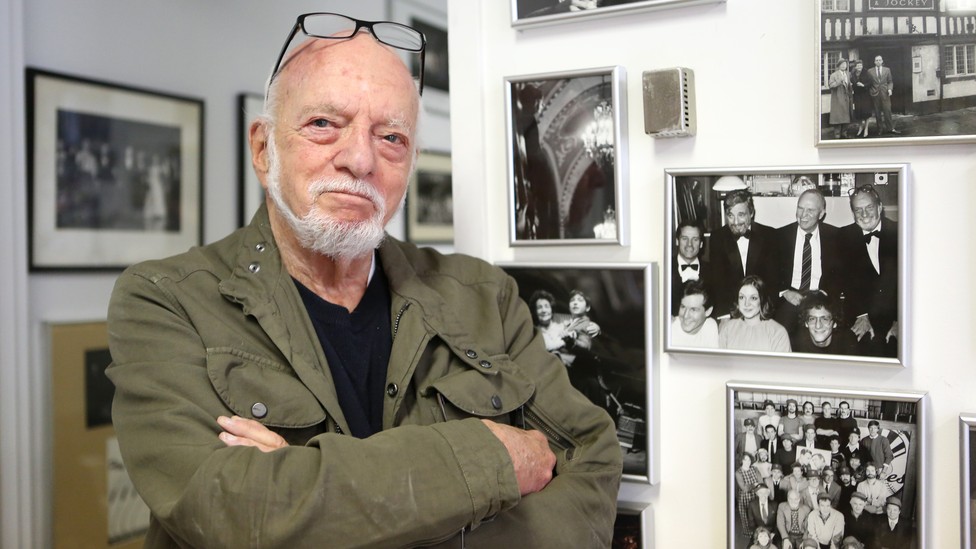 Harold Smith Prince was the George Kennan of modern musical theater. He was present at the post–World War II creation of a brand of boffo showmanship that came to dominate Broadway in the days when Broadway was still a dominant force—in some ways, the dominant force—in American popular music and culture. Prince prevailed through changing tastes and times—the rise of rock and roll and the counterculture—and helped pioneer the creation of the "concept musical," in which plot and character are subordinate to style or theme.
And when he died, at 91, yesterday in Iceland, Prince could claim more Tony Awards (21) than any other creator or producer, and bragging rights as the original director of Andrew Lloyd Webber's Phantom of the Opera, the longest-running musical in Broadway history. (It's still sounding its "Music of the Night" in eight shows a week at the Majestic Theatre, 31 years after it opened on January 26, 1988.)
The shows Prince directed and produced, and that his longtime friend Stephen Sondheim wrote (including Company, Follies, A Little Night Music, and Sweeney Todd), are now regarded as canonical classics, though not all of them turned a profit in their day. His first collaboration with Sondheim (and Leonard Bernstein)—West Side Story, which Prince co-produced, in 1957—lost the 1958 Tony for Best Musical to The Music Man, a lesser work. West Side Story became a widespread smash only after the popularity of the 1961 film version and its record-breaking soundtrack album, which spent 54 weeks at No. 1 on the Billboard 200 charts.
For all his commercial and artistic triumphs, Prince was deeply philosophical about the vagaries of success in the theater. "Until recently, I tended to think of She Loves Me as a flop—because it lost money," he wrote of the 1963 show, now widely seen as a perfect jewel, in his 2017 memoir, Sense of Occasion. "But a work is not necessarily measured in its own time properly. Success is not measured at the box office. The chances are, if you work often enough, consistently enough, some of your best work will be underestimated, some of your poorer work will get by. If you work consistently enough, it balances out."
In Prince's case, it more than balanced out. He knew the theater from the ground up, getting his start as an office boy for the director George Abbott, fresh out of the University of Pennsylvania. He would later work as a stage manager and producer, before finally branching out into solo directing with She Loves Me. Abbott was the past master of a fast-paced, wisecracking, bubbling Broadway style for decades (he lived to be 107). But as Prince matured, he moved into far deeper, darker territory: Nazi Germany, marriage and divorce, the corruption of idealistic youth, the illusions and heartbreak of show business itself. A big reason for that is simple: Stephen Sondheim.
Prince's recollection was that he and Sondheim met at the opening-night performance of Rodgers and Hammerstein's South Pacific in 1949, introduced by Richard Rodgers's daughter Mary. Sondheim's memory placed their first encounter a few years later. But their meeting of minds was indisputable, electric, and exciting, like that of the young theatrical collaborators in Merrily We Roll Along, the 1981 flop that effectively ended their creative partnership.
Like the characters in Merrily, Prince and Sondheim were "opening doors." Company, the first show they did together with Prince as director, in 1970, was an acid but ultimately fatalistic look at the compromises and disappointments of marriage, told in a series of episodic encounters between a 35-year-old bachelor and his married friends. In a letter to Prince and Sondheim, Rodgers called the show "triumphant" and concluded, "I think Company is to cynicism what The Sound of Music is to sentimentality … There's room for both in the theatre." The team's next outing a year later, Follies, was an elegy for Broadway itself, and the Golden Age of Abbott and Rodgers and Hammerstein that was even then passing from the scene.
Yet in his own life, Prince was anything but a cynic or a pessimist. "I think maybe his greatest strength was his relentless optimism," Mana Allen, one of Merrily's original cast members, told me via email. She continued:
Even when the corporations took over Broadway, he always held the thought that making good theatre matters, that art can change the world, and [that] everything was possible. You always felt you were going in the right direction because Hal was flying the plane. He took the commercial failure of his projects very hard. He took the failure of Merrily so hard. He felt he let us down, but we didn't. We saw him never give up making the show better until it was impossible not to. And he never rested on his laurels nor licked his wounds. He just got to work on the next project the morning after opening night, no matter what the reviews were.
It says something about Prince's talent and catholicity that his two biggest collaborators—Sondheim and Lloyd Webber—could hardly have had more different sensibilities. The appeal is fairly obvious: Sondheim stretched Prince's artistic gifts and Lloyd Webber paid the bills. Prince could make a hit with both.
Ted Chapin, the longtime leader of the Rodgers and Hammerstein Organization, who got his start in 1971 as a college-age "go-fer" for Prince on the original Broadway production of Follies, calls Prince "the definition of a man-of-the-theater." He told me via email, "His career was extraordinary, as everyone knows, but the fact that he never stopped searching for projects, never stopped thinking about Broadway and world theater, and never stopped encouraging future generations will be a large part of his legacy." Driven, ambitious, and manic in his youth, Prince mellowed as he aged, mentoring younger Broadway artists, including the composer Jason Robert Brown, just as Abbott had mentored him. (Disclosure: I can attest to Prince's generosity. He contributed an enthusiastic jacket blurb to Something Wonderful, my 2018 book on Rodgers and Hammerstein).
Prince's list of credits as producer, director, or both amounts to a history of modern Broadway: The Pajama Game, Damn Yankees, Fiddler on the Roof, Cabaret, Evita, Kiss of the Spider Woman. The performances he shepherded are indelible: Just think of Joel Grey's in Cabaret, Elaine Stritch's in Company, Angela Lansbury's in Sweeney Todd. In 1994, he directed an acclaimed reinterpretation of Show Boat, the 1927 Jerome Kern–Oscar Hammerstein II show that was the progenitor of the serious musical play. "He tossed aside his disinterest in revivals to create a modern way to experience the 'grand old man' of musical theater for modern times," Chapin wrote to me.
If Prince of Broadway, the long-germinating revue of Prince's work that opened in New York to disappointing reviews in 2017, was not the ideal valedictory, Prince remained active in his Rockefeller Center offices as he passed his 90th birthday, consulting on projects and checking in on productions of his shows.
Reflecting on his long collaboration with Sondheim, Prince wrote in his memoir: "I never knew what I might say that would spark something in Steve, and that uncertainty was always stimulating. He writes in pencil—with an eraser. He doesn't want to commit. I write in ink: I always like to think 'this is final.' Steve's instinct is to keep challenging, and my instinct is to hope I solved it right away."
How lucky for the rest of us that they both kept at it.