Shakespeare and Company
Elizabeth Winkler's inquiry into Emilia Bassano's possible role in the creation of Shakespeare's work has prompted interest, enthusiasm, and dissent. Five responses expand the discussion.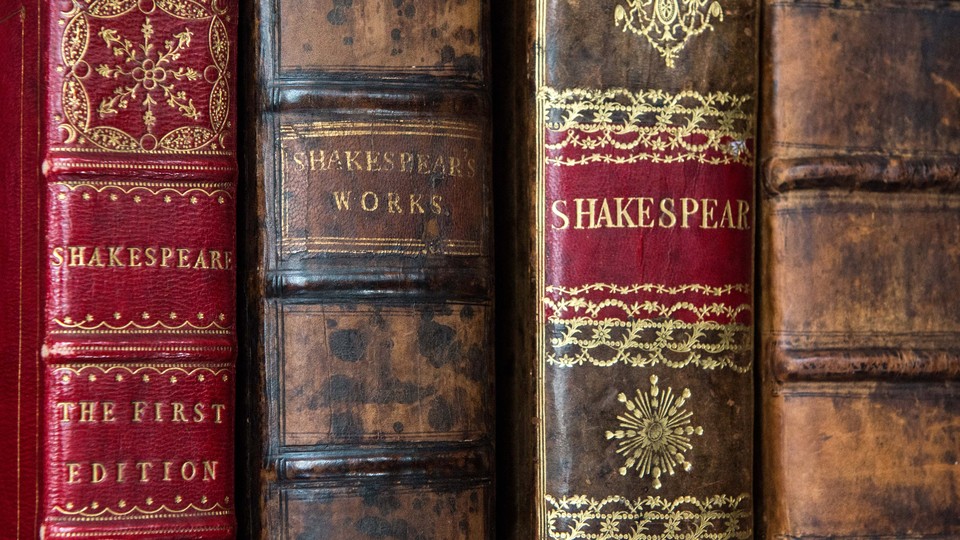 In the June issue, The Atlantic published an essay exploring the possibility that an Elizabethan writer named Emilia Bassano might have had a hand, or more, in the creation of William Shakespeare's work. Elizabeth Winkler's authorship quest was speculative in nature; her goal was to highlight rich new perspectives on the plays and the female voices within them.
The piece sparked great interest in Bassano's life and curiosity about women's literary contributions in Shakespeare's era, the challenges facing Shakespeare biographers, and feminist themes in the work. It also generated dissent, most notably the argument that the piece did not pay sufficient attention to the scholarly consensus that any case for anyone other than Shakespeare is conjectural. Winkler's response to the initial reception of the article can be found here.
In the interest of broadening this discussion, we've asked five distinguished commentators to address the article and related issues.
Our five commentators are: