Remembering a Man Who Had the Thing Itself
Richard Todd was an editor at The Atlantic in the 1970s and '80s. He died in April.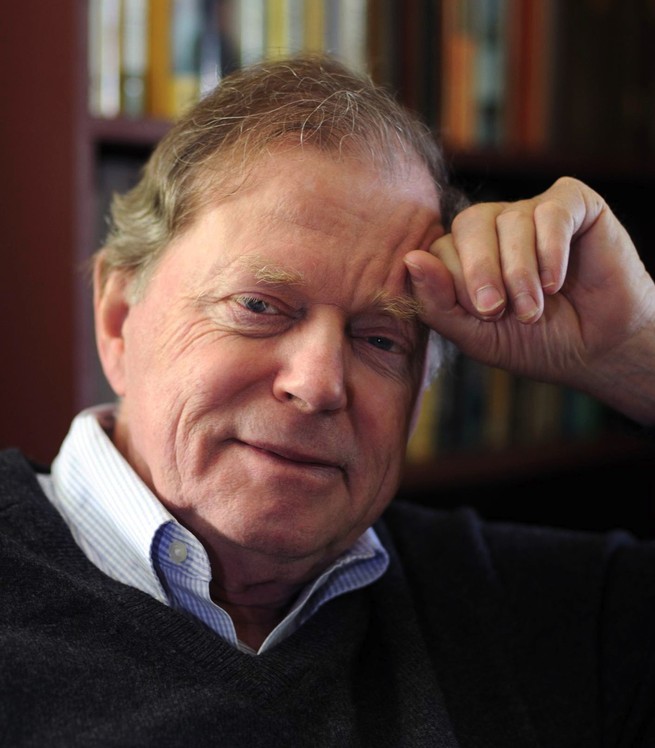 "If you would seek my monument, look around you"—the words of Christopher Wren's famous epitaph, laid into the floor of St. Paul's Cathedral, in London, came to mind when a friend called with the news that Richard Todd, the longtime executive editor of The Atlantic, had died on April 21 after a fall. He was 78. Dick was the opposite of showy, flashy, or promotional. The idea of a grandiose self-assessment set into a marble rotunda, gazed upon by millions, would have elicited a gently amusing but unequivocal response. Wren's epitaph came to mind for a different reason—because of the "look around you" part. As an editor and a man, Dick infused the works and lives of others around him to a rare degree.
Dick was an editor at The Atlantic throughout the 1970s and into the 1980s. Before and after, he was an editor at Houghton Mifflin Harcourt, in later years with his own imprint. He taught writing at a number of colleges. His association with Tracy Kidder, whose book The Soul of a New Machine won the Pulitzer Prize for General Nonfiction in 1982, is well known, but Dick worked closely with James Fallows, Suzannah Lessard, Ward Just, Adrian Nicole LeBlanc, Darcy Frey, Ann Patchett, Alan Lelchuk, Deborah Fallows, and many others.
The Atlantic during Dick's time was lodged in a dignified townhouse—at 8 Arlington Street, in the Back Bay neighborhood of Boston. The editorial staff numbered about 35, mail arrived in stamped envelopes, and galley proofs were set in hot type and printed on long sheets of newsprint. The passage of time makes the arrangements seem Dickensian, but journalistically, the magazine was at the center of things. Dick's office, on the second floor, was notable for a bay window, a marble fireplace, and a framed original poem by Emily Dickinson, written out in her distinctive hand. To someone of my generation, a dozen years stepped back from his, Dick was a legendary figure. We had both gone to Amherst College—where he had written his thesis on Dickinson—and I knew, as aspiring young editors and writers for 50 years have known, that Dick was one of those people who were ever willing to reach out a hand. When he came to The Atlantic in a senior role, in the late 1960s under Robert Manning, he was barely 30. He was well known as a writer but far better known as an editor. His handshake was soft but his hands were hard: While working at The Atlantic he also ran a farm in central Massachusetts and sold vegetables from a stand. To meet him for the first time was to encounter someone who seemed older than whatever his years happened to be, but somehow older in a way that seemed young. Tweeds and a knit tie represented the ceiling of his sartorial endeavor; khaki trousers and a light-blue denim shirt the swept-pine floor.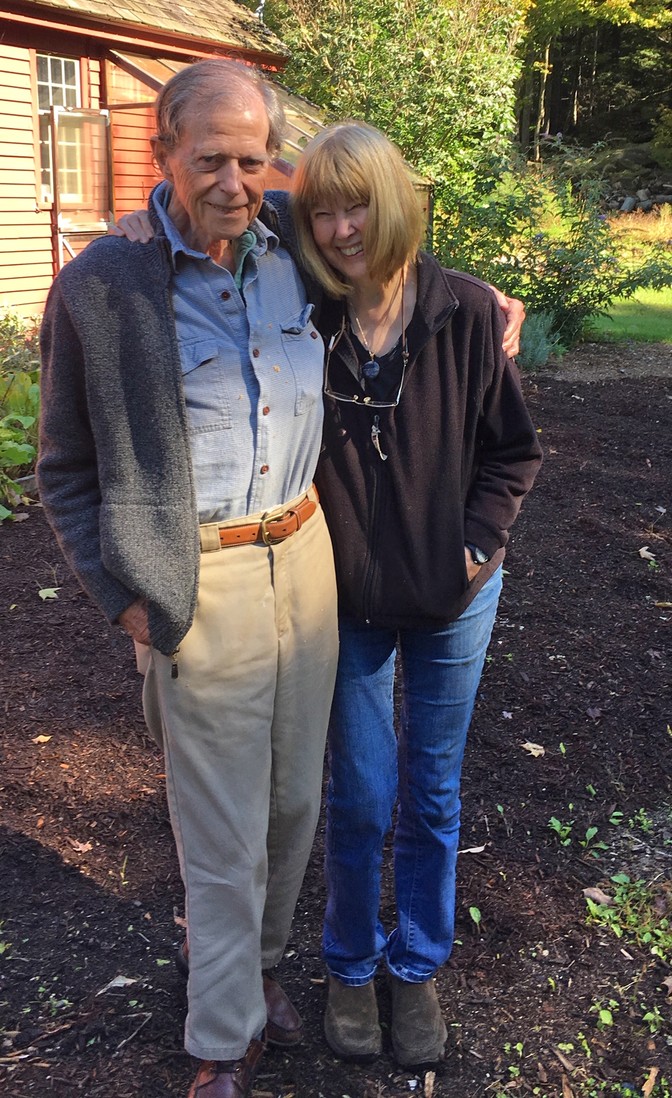 Watching editors at work is one of the more profitless activities one can undertake—it's not like watching scrimshanders or surgeons or cooks. Several years ago, Dick and Tracy Kidder took turns exploring the editor-writer relationship in a superb book, Good Prose. It contains plenty of worthwhile advice: "Don't concentrate on technique, which can be the same as concentrating on yourself. Give yourself to your story"; "try to attune yourself to the sound of your own writing. If you can't imagine yourself saying something aloud, then you probably shouldn't write it." But the job of editing is often solitary. In the study of the colonial farmhouse in Ashfield, Massachusetts, where Dick and his wife, Susan, lived for decades, you would see manuscript pages in stacks of different heights arranged on a large table; only the presence of a pencil atop one of the stacks indicated that this was a work site. Visitors to Dick's office at The Atlantic on occasion got more of a show: entering the room to find pages and notes laid out deliberately on the floor, Dick standing above them, observing and thinking. Coming upon such a scene was a reminder that there is a physicality to writing, as there is to working the soil, and that the word on the page activates all five senses, not just the sense of sight.
In autumn, the protruding lintels of old New England doorways are laden with welcoming displays of pine cones and pumpkins. Dick's eyes and sheltering brow offered an open invitation in much this way. I was never sure why, but Dick's own writing generally took a back seat to the writerly assistance he gave to others, whether as an editor or as a teacher. He was a keen social observer, and his manner and voice fit naturally with the demands of the personal essay. He was warm and he was funny. He had the capacity, as Chaucer did, to accept and enjoy the human condition for what it is, understanding that some things, such as the gene pool of Beacon Hill, could be admirable and laughable at the same time. His humor was educated but not highfalutin. It often derived from describing something exactly right—finding the combination of adjective and noun and adverb that precisely captured an act or attitude or outlook; that made you draw in your breath and smile and say to yourself: Yes, just so. Like his friend Richard Wilbur, he frequently took you by surprise in a quiet way that came to seem ordinary. Among my favorite essays of Dick's is a short one he wrote for New England Monthly about swimming in the frigid summertime waters of Maine, to which he was partial. It ended like this, describing the moments after numbness has conquered and "all feeling beneath the ears subsides":
After ten minutes or so people watching you swim in this water grow affectingly anxious, unable to comprehend that for you, suffering is only a memory. In the end, swimming in Maine proves not a physical but a mental experience. Freer than it ever is on land, the mind moves to new levels of abstraction. Like those distant islands that on a clear day seem to hover above the horizon, one's thoughts float perfectly disembodied. When this condition becomes so pleasurable that you can hardly stand it, you might consider getting out: because you are about to die.
Dick did not publish a book of his own until he was almost 70—a book called The Thing Itself, about authenticity. It immediately became a classic. The authenticity he writes about comes in many forms. Objects and places, of course. But also the authenticity of community. The authenticity of oneself. The authenticity of love. There are brilliant passages in the book about mundane tasks such as cleaning out the barn, that "museum of false enthusiasms." The Thing Itself manages to be a memoir without being an autobiography. Now that he is gone, it is the best way to know and experience Richard Todd.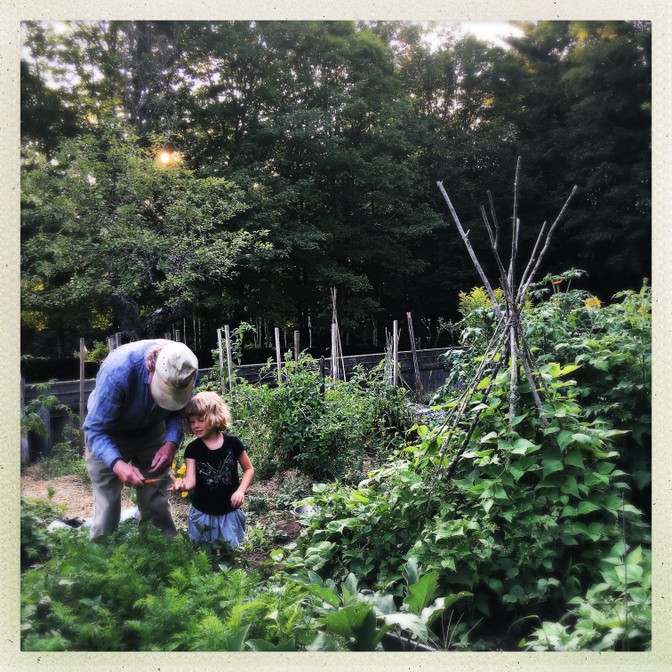 I last saw Dick about two weeks before his death. My wife, Anna Marie, and I had been in the habit of stopping at Dick and Susan's for lunch whenever we were heading to the Berkshires. It was early April, and the hill country around Ashfield was in that emergent state between winter and spring, which in New England can last for three months. Logs were burning in the kitchen fireplace. At one point, Susan suggested that we should read a poem, a poem dictated by the date: Richard Wilbur's "April 5, 1974." The poem begins, "The air was soft, the ground was cold," and it perfectly caught the moment.
There is another bit of writing that caught the moment, and that captures Dick, and it is this, the last paragraph of The Thing Itself:
But I think within these sheltering walls I may sometimes understand another meaning of what it can be to "live in the moment." Not that striving, self-forging, abyss-staring quest—not that at all, but instead something more like acceptance. It happens perhaps at a table at night with the closest people and you feel not unpleasantly that you are no more or less real than the candlelight. That they have your substance, your very self, in their hands. That it is their gaze and their laughter, their unspoken and inexplicable affection that give you substance, that you are held there like a fallen leaf on an invisible updraft of air.
Before we left, Dick had one piece of business on his mind. In the early 1980s, he explained, there had been a small fire at 8 Arlington Street, and he had packed up whatever was on the shelves and walls for safekeeping while the painters and plasterers repaired the damage. Not long after that, Dick began to work from his home in Ashfield, and the boxes came with him. In one of those boxes was the framed handwritten poem by Emily Dickinson. He wanted to make sure that it found its way back to The Atlantic. He remarked on the irony that the magazine had never published any of her poetry, though one of its editors had been her mentor. I wondered if he and Susan could come down to Washington in May, see the offices, and put the poem on the wall. The poem is one of Dickinson's riddles, about the fact that "tomorrow" is never a place we step foot:
Tomorrow—whose location

the Wise deceives.

Though its hallucination

is last that leaves—
Fourteen tomorrows later, Dick was in the hospital. He would not see another. He took a call to reassure and be reassured on one point: The poem was coming back.