Elizabeth Acevedo's Work Is a Welcome Rarity in Young-Adult Fiction
The National Book Award–winning author writes complex teenage protagonists whose real-life counterparts have long faced literary erasure.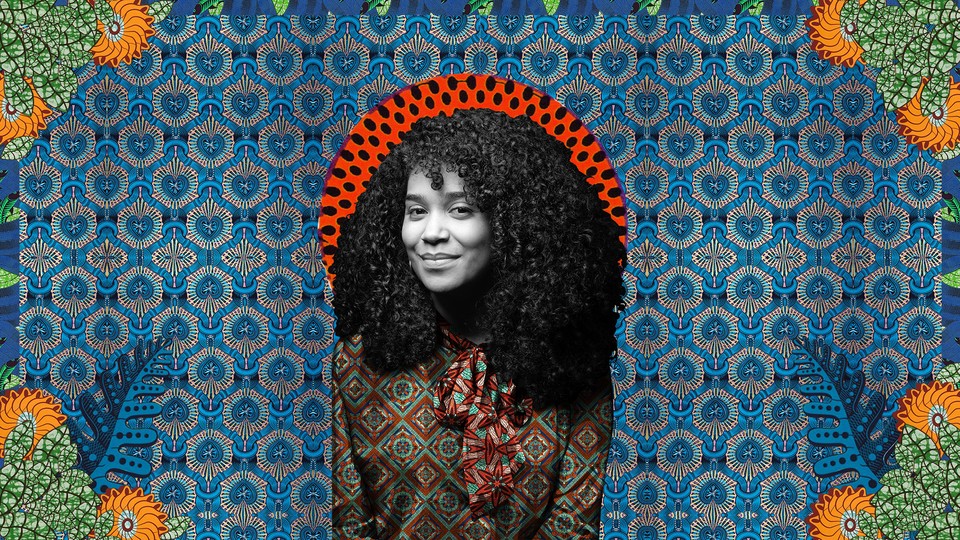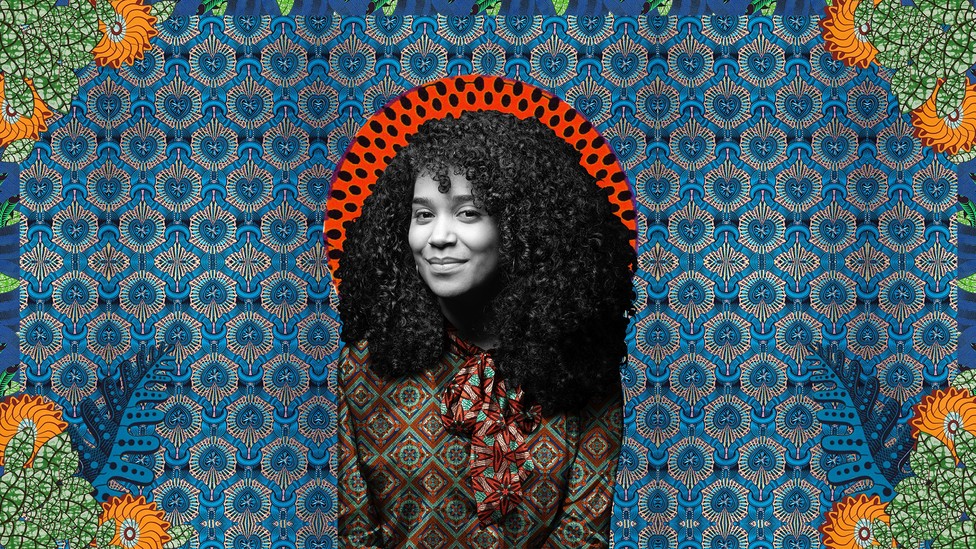 T
he night that Elizabeth Acevedo's debut novel won the 2018 National Book Award for Young People's Literature, the author celebrated by retreating into a familiar comfort. She headed straight uptown to her mother's apartment that crisp November evening and treated herself to the aromatic meal that had been a hallmark of her New York City upbringing. "It was like midnight at that point. And I ate a bowl of sancocho while [my family] passed around the award and took pictures," she said when we spoke recently. Pointing to an imaginary serving of the traditional, meat-and-vegetable-heavy stew her family eats in Harlem and on each trip back to her parents' native Dominican Republic, she added: "I was like, 'This is winning.'"

For many writers of color, including Acevedo, the past several years have ushered in a long-overdue cultural renaissance within publishing. In an industry, and genre, that has rarely elevated the work of people of color, Acevedo's National Book Award win isn't just a personal milestone. As one of remarkably few authors of color to earn the honor, Acevedo is also helping to shift the broader literary landscape. For readers of all backgrounds, books like Acevedo's that focus on the everyday experiences of young people of color are their own reward.
The Poet X, Acevedo's prize-earning work, is narrated by a Dominican American teenager named Xiomara Batista. As she notices her changing body drawing unwanted attention from boys and men, Xiomara starts to feel isolated from the community around her—and clashes often with her devout Catholic mother. Simmering with adolescent angst, the 15-year-old Harlemite begins to find solace in poems.

At turns meditative and forceful, much of the book's propulsive energy is culled from Acevedo's own background in slam poetry. Fittingly, The Poet X is written entirely in verse. Of the urgent inspiration that follows Xiomara's first time attending an open-mic night at New York City's famed Nuyorican Poets Cafe, for example, the text reads:
Late into the night I write and
the pages of my notebook swell
from all the words I've pressed onto them.
It almost feels like
the more I bruise the page
the quicker something inside me heals.
The Poet X mapped a young woman's circuitous journey to self-actualization through her affinity for language. Acevedo's second novel finds its protagonist delighting in—and growing through—a different form of expression: culinary homecomings similar to the one the author experienced the night of her National Book Award win. With the Fire on High, which was released earlier this month, is a coming-of-age story told in prose by Emoni Santiago, a teen mother living in the Fairhill neighborhood of Philadelphia.

Emoni is a preternaturally talented cook, and With the Fire on High unfurls her complex family history partly through hybridized recipes from Puerto Rico and the American South as it raises the stakes of her culinary ambitions. In one early scene, the 17-year-old relays an experience of walking into her grandmother's kitchen after a long day of school. With the music of the salsa legend Marc Anthony blasting through the radio, "'Buela pulls out the herbs that she gets directly from el campo in Puerto Rico and sets them on the counter. The sweet-smelling yerba buena, the Caribbean oregano. She hands me the knives before I ask for them, cleans the cutting board before I realize I need it rinsed."

For Acevedo, the kitchen functions similarly to the stage—as a site for self-expression and communal connections. These scenes marry both possibilities. "A lot of my stories are about family and how families disappoint us and how we build families and what we need from family," the 31-year-old author noted. "And what else gathers you in the same way that a meal does?"
---
Acevedo, who traced her Dominican family's African heritage in her poetry before she began experimenting with fiction, writes books that explore the interiority of young Afro-Latinas. This focus is a natural one for the author, whose work feels both meticulous and lived-in even when it diverges from autobiographical elements. And readers have noticed the interplay between her skillful craft and narrative investment: In addition to winning the National Book Award, The Poet X was a New York Times best seller. It also accrued a series of accolades, including a Michael Printz Award for Excellence in Young Adult Literature and the Association for Library Service to Children's 2019 Pura Belpré Award, which is given to a Latino author "whose work best portrays, affirms, and celebrates the Latino cultural experience."

Acevedo's ascent, like that of several prominent new authors, has also signaled a slow shift in a notoriously homogeneous industry. Angie Thomas's 2017 The Hate U Give, which has since been adapted into an Amandla Stenberg–led film, followed a young black teenager wrestling with the police killing of her best friend; it was joined later that year by Nic Stone's Dear Martin, which tells the story of a teenager who writes letters to the late Dr. King. The Nigerian American author Tomi Adeyemi's Children of Blood and Bone fused speculative fantasy with West African spiritual traditions. The prolific poet and author Jason Reynolds has written several books depicting catalytic experiences of black teenagers across the country, including the Marvel young-adult novel Miles Morales: Spider-Man.
This is an expansion that Acevedo finds heartening. "For a long time, there was this [notion] that depictions of characters of color would not sell the book. And I'm so happy to see more black girls, more brown girls, more black boys—their faces on books and reshaping what we think will make readers 'afraid' to buy a book versus how compelling it can be to see yourself," she said. "But also to see someone different than yourself as a hero. Imagine how much would be undone if we saw depictions of heroes who were black."

Still, Acevedo's variety of work remains a statistical rarity in her genre. And she is careful to note that even the perceived groundswell is not entirely new: the window from 2012 to 2014 brought a notable push for diversity in children's literature. Five years ago, the late author Walter Dean Myers wrote an essay for The New York Times decrying the glaring discrepancy in the number of stories with white protagonists and those with protagonists of color. Myers's Times piece led with a jarring statistic: "Of 3,200 children's books published in 2013, just 93 were about black people." A social-media campaign titled We Need Diverse Books soon followed, and has since become a nonprofit organization that advocates for systemic change within the publishing industry and celebrates the work of authors from varied backgrounds.

The effects of centuries' worth of literary erasure have been far-reaching. If it follows that literature helps shape the worldview—and capacity for empathy—of those who consume it, then the comparative lack of meaningful stories featuring people of color has contributed to broader social chasms. "I think of the state of the country right now and I'm like, I can tell who reads fiction. I can tell which of our politicians read fiction," Acevedo said. "I can tell which of them have read things that don't look like them or sound like them or depict who they come from. You know."
Taken at face value, the gradual steps to rectify the publishing industry's entrenched biases are encouraging. And this moment is, for young readers in particular, a fairly exciting time to be accessing work that offers nuanced representations of their experiences. Acevedo is cautiously optimistic about the genre's future, her musings on the industry often giving way to expressions of curiosity. "I think young adult, children's literature, is listening and people are trying, but the changes have to be systemic and in the institutions. It's not just that the characters are black or Latinx. Who are the writers?" she asked. "Who are the assistant editors? Who are the copy editors? Who are the graphic designers? Who's the publisher? … Do these books love young people? Is it clear that the author loves them?"

Acevedo has been intentional about accounting for gaps in her own knowledge. For With the Fire on High, that meant explicitly seeking feedback on her portrayals of themes like teen motherhood, Afro–Puerto Rican heritage, and the pulse of Philadelphia (there's a hearty sprinkling of "jawns" in the book). Even as Acevedo and her peers take note of considerations like these, some authors remain frustrated that the broader publishing apparatus still struggles to pay critical attention to their craft. Or, as many writers have remarked in pithy tweets, a surplus of invitations to diversity panels—and precious few to events or media opportunities focused on writing itself.

For Acevedo, that's meant exponentially more press about her identities than the technical elements of her books. "I wish I was asked about how specific the line breaks were to ensure that the eye ended on particular words," she said of the conversations she's had about The Poet X. "I wish I was asked about why birds [reappear throughout the book] … and what it means for [Xiomara] to be in a biology class where she's thinking about evolving."
---
Acevedo's work, as a whole, is a project of rigorous, interdisciplinary citation. The author was a poet and an English teacher before she was a novelist, and an aspiring rapper before she found her way to poetry slams, but her first exposure to the comfort and challenge of storytelling came from the myths her mother recounted during Acevedo's childhood. "I did not have a lot of Disney growing up. We didn't necessarily read fairy tales at night. But my mom would tell me about where she was from, and she's what we could call a campesina: based in rural life, in the countryside," she said. "My grandfather drove oxen for other people, the equivalent of what we call a sharecropper here in the United States. My grandmother had 15 kids and would feed those children and the neighbors."

She continued: "I grew up listening to these stories that felt so far from my experience in Morningside Heights and from what I thought I knew, but also collapsed what I knew of place and home. That distance … felt fantastical … For me [the mysticism] was so cool—like this dictator who was there for 30 years, of course he had an army of witches like my mom told me he did! How else would you remain in power for 30 years unless you had espionage with magic?!"
Both of Acevedo's books channel sensory elements differently. With the Fire on High, for example, deploys magical realism in a tradition that Acevedo likens to the Mexican author Laura Esquivel's seminal novel, Like Water for Chocolate. When Emoni cooks meals for her loved ones, they respond with intense emotion—not just to the magnitude of her culinary talent, but also to her food's ability to conjure their own specific memories. "It's everyday magic. It's not fantasy. It's a regular-ass girl from this neighborhood [in North Philadelphia]," Acevedo said of her character's talent. "And so if it's her, it can be any of these kids.

"I don't wanna keep talking about exceptional young people. It can seem that that's what I'm doing in my work because both my main characters are gifted, but they are [each] one of many," she added. "Because we're focusing on them we see their magic, but if I had chosen a different character from that same cast, they also would be brilliant because kids are, and kids from these spaces are. We discount it."
In pulling from diasporic food traditions, mythologies, and music (the books are peppered with references to rappers from New York and Philadelphia, Latin pop singers, and bachateros) throughout her writing, Acevedo offers readers of all ages books that buoy narrative fidelity with craft that serves as a map of her characters' environments. The syntax of The Poet X and the immersive sensory elements of With the Fire on High point to their protagonists' identities as clearly as the characters' names.
Acevedo's work thrills partly because of the diligence and specificity with which she captures their responses to the ground shifting beneath them. Or, as she put it, "I am interested in a character that is not a caricature, that is tender and ferocious pretty much across the board—typically a young woman of color, different than depictions that we have seen."