Doris Day, the People's Actor
The late film icon's ordinariness was most extraordinary, and the secret of her success.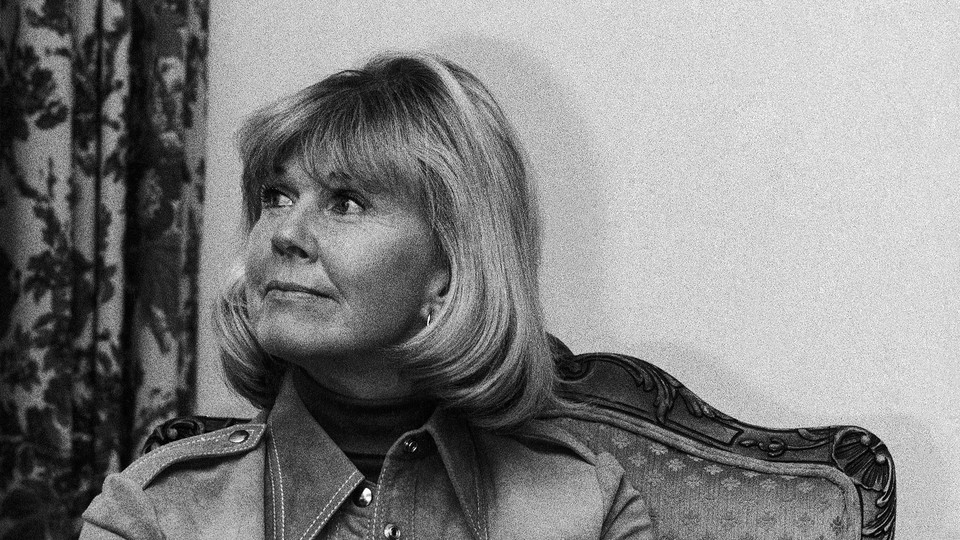 Helen Mirren admired her acting. Bob Hope praised her natural comic timing. James Garner thought her the sexiest sort of co-star. She recorded more than 600 songs, made 39 movies, and, for four years in the early 1960s, reigned as the No. 1 box-office star in the world.
And yet Doris Day, who died Monday at 97, was always underrated—the girl next door whose peaches-and-cream good looks, 1,000-watt smile, and sinuous, molten singing voice were so often taken for granted. Her huge commercial power—and the bad management of her third husband, Martin Melcher—meant that she seldom had material worthy of her talents, in records or on film.
But when she did, watch out.
Her performance as the Jazz Age chanteuse Ruth Etting in 1955's Love Me or Leave Me is as heartbreaking and affecting a piece of acting as was ever committed to celluloid. Her co-star James Cagney praised her as "the epitome of guilelessness" and compared her to Laurette Taylor, the great stage actress and original star of The Glass Menagerie.
In 1994, years after Day's retirement and near-total withdrawal from the public scene, she released The Love Album, a collection of classic standards she had recorded and shelved 27 years earlier. "We should not underestimate the quality of her voice," the film historian David Thomson once wrote. "Not only was she a fine singer, technically, but her singing voice had a natural dramatic force that carried her beyond her acting ability." Her downbeat, slow-tempo take on "Life Is Just a Bowl of Cherries" reflects the hard-won wisdom of a woman whose life was anything but.
Day was born Doris Mary Anne Kappelhoff in Cincinnati in 1922 (until two years ago, when the Associated Press unearthed her birth certificate, she'd apparently believed she was born in 1924) and originally hoped to be a dancer. An automobile accident that shattered her right leg when she was a teenager ended that dream, but soon enough, voice lessons with a local teacher named Grace Raine (who would later train Rosemary Clooney) sparked a new ambition. Within 18 months of the accident, Day landed a singing gig with Barney Rapp's band and was on her way.
It was in Rapp's band that she changed her last name to Day and met her first husband, an abusive trombonist named Al Jorden who fathered her only child—a son, Terry—and beat her, starting the day after their wedding. The marriage lasted barely two years, but Day's career took off, first with the Bob Crosby band, and then with Les Brown's, where her first megahit, "Sentimental Journey," became the anthem of returning World War II servicemen in 1945.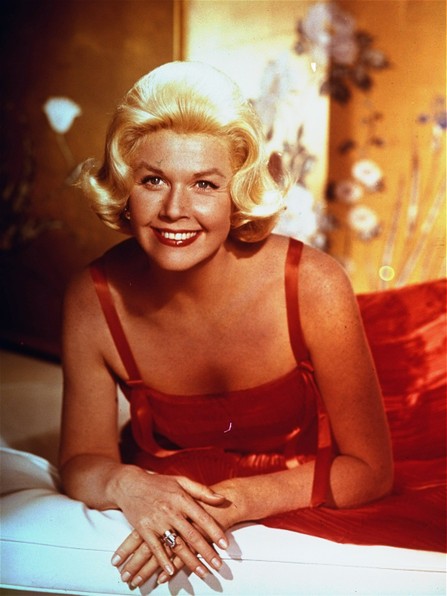 Her film career began almost by accident, in 1948. Day's second marriage (to the saxophonist George Weidler) was breaking up just as Warner Bros. was preparing to make a musical, Romance on the High Seas, starring Betty Hutton. But Hutton found out she was pregnant, and there was a frantic search for a replacement. The songwriter Sammy Cahn immediately thought of Day, who soon got a screen test with the director Michael Curtiz. Curtiz, a Hungarian who was famous for his mangled English, took one look at Day and pronounced, "I sometimes like girl who is not actress. Is less pretend and more heart."
"Less pretend and more heart" distilled the essence of Day's art, and soon she was the queen of the Warner lot, launched on a series of musicals and comedies. Her image grew so squeaky-clean that Oscar Levant finally uttered the epigram that clung to her for the rest of her life: "I knew her before she was a virgin." So entrenched was her immaculate persona that she was the producer Larry Turman's against-type choice to play Mrs. Robinson in The Graduate. (She turned him down.) In fact, Day was anything but sexless. Her suitors in her early Hollywood days included Ronald Reagan, a onetime co-star, as well as Jack Carson, another co-star.
She also became a gay icon, beginning with her androgynous, buckskinned performance in Calamity Jane (1953), in which she sang "Secret Love," a ballad of suppressed yearning. The series of coy sex comedies she made in the late '50s and early '60s with her close friend, the closeted Rock Hudson, reinforced that status. Her film career lasted precisely 20 years, and there was scarcely a romantic leading man with whom she did not appear: Frank Sinatra, James Stewart, Clark Gable, Kirk Douglas, David Niven, Cary Grant, Rex Harrison, Jack Lemmon.
But in reality, Day's love life was painful. Her third husband was her agent, Melcher, who adopted her son and became her manager. With ironclad control over all aspects of her career, he invariably subordinated taste to crass commercial appeal. When he died, in 1968, after 17 years of marriage, Day discovered that he and their lawyer not only had squandered her fortune through a series of bad investments, but had also committed her to a television series that she was loath to do. But she did it, gamely adapting to yet another medium with The Doris Day Show, whose theme song was "Que Sera, Sera," the upbeat ballad she had introduced in Alfred Hitchcock's The Man Who Knew Too Much. She eventually won a multimillion-dollar judgment against the lawyer.
In 1975, she published Doris Day, Her Own Story, a best-selling, brutally candid as-told-to autobiography with A. E. Hotchner, in which she shared beauty and wellness tips (once a week, she slathered her whole body in Vaseline). But mostly she recounted her tumultuous offstage life—including the long-standing speculation that her son, Terry Melcher, might have been the intended target of Charles Manson and his followers. Melcher had known Manson slightly—he had auditioned Manson for a potential recording deal—and had once lived in the house where Sharon Tate was murdered. By the time of the book's release, Day was about to begin her retreat from the public eye. Long shy about live performance—despite her start as a band singer—she left Beverly Hills for Carmel Valley, California. There she devoted her life to animal rights and welfare, and to the management of her charming boutique hotel, the Cypress Inn.
In 1985, she starred in Doris Day's Best Friends, a series about her love of animals on the Christian Broadcasting Network. It was there that her old friend Hudson made his last public appearance, visibly ravaged by the AIDS that would soon kill him. Twenty years later, her Doris Day Animal Foundation helped rescue pets stranded by Hurricane Katrina.
In the end, it was perhaps her ordinariness that was most extraordinary, and the secret of her success. She was in the air her audiences breathed. Like all the most talented artists, she made what she did look easy, whether acting or singing, never letting the work show. Her friend, the character actor Billy De Wolfe, once told her she didn't look like anyone named Doris Day, but more like "Clara Bixby." To the end of her life, that's how she was known to her closest circle. "God knows I'm not one of the awesome beauties, like Elizabeth Taylor, who epitomize the words 'movie star,''' she wrote with perhaps excessive self-deprecation in her memoir. "What I am is the truck driver's delight. People on the street always call me Doris. That's just the way I want it. We are family, my audience and I."
Indeed, she was never a stranger, never a forbidding persona, never "Miss Day." No wonder, then, that her death feels like a death in the family.