The Case Against Adnan Syed Challenges the True-Crime Playbook
The new four-part documentary series on HBO goes deeper into the story of Hae Min Lee and the ex-boyfriend convicted of her murder.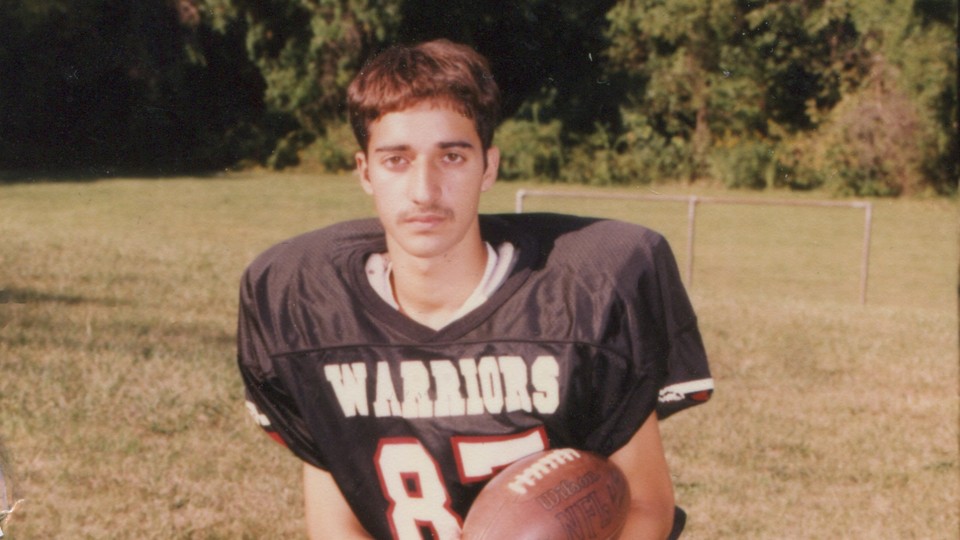 It's impossible to write about The Case Against Adnan Syed without writing about Serial. On the most straightforward level, Amy Berg's new HBO series wouldn't exist without Sarah Koenig's 2014 podcast, a work so prodigiously successful that it's been downloaded more than 175 million times. Berg, in many ways, is picking up where Koenig left off in considering the flawed investigation of the murder of Hae Min Lee in 1999, and the dubious conviction of Lee's ex-boyfriend, Adnan Syed. Serial's explosive debut more than four years ago means that the podcast has come to define 21st-century true crime, for better or worse: the cliff-hanger endings, the obsessive Reddit forums, the sidelined victims. With The Case Against Adnan Syed, Berg isn't just adding to Serial's story. She's challenging the playbook for how true-crime stories get told.
What this means in practice is that virtually every criticism leveled at Serial following its release gets considered and responded to in some way by Berg. Serial was accused of casting Lee as a victim, and neglecting to treat her as a person in her own right; Berg uses animation to bring Lee's diary to life, making her "voice" (re-created by an assistant editor on the series) a key part of the narrative. Where Koenig was charged with clumsiness in her treatment of immigrant families and their particular dynamics, Berg spends time with the Syeds and with a friend of the Lees (Hae's family declined to participate), and examines why Lee and Syed felt they had to keep their relationship a secret. Whereas Koenig was a key presence in her podcast, Berg is never on camera. And whereas Koenig concluded Serial by confessing her own uncertainty regarding Syed's innocence, Berg seems much more confident framing Syed's conviction as an egregious failure on the part of the American justice system.
These aren't quite corrections, necessarily—rather, Berg is benefiting from a media ecosystem that dissected Serial in forensic detail. And while Serial kept listeners on tenterhooks from week to week, The Case Against Adnan Syed is a more granular and less wholly absorbing experience. Berg's series is most riveting, and sad, when she puts the specifics of the case aside to focus on the people whose lives have been irrevocably damaged by Lee's murder and its aftermath. In one scene at the end of the third episode, she films Syed's mother, Shamim Rahman, crying as she talks about Lee's mother. "She lost a child," Rahman says. "For me, I can go and hug my son, but she won't be able to touch her, feel her daughter anymore. She's gone forever."
The title The Case Against Adnan Syed is both apt and misleading: It articulates what this series is fundamentally about (the specifics of how and why Syed was arrested and convicted for Lee's murder), and implies that the show is going to be implicating Syed, when really it's doing the opposite. Only three of the four episodes were made available for review, and Berg has teased that the "major stuff" is contained in the fourth episode, which makes it difficult to assess quite how conclusive her analysis gets. But from the first three episodes alone, she makes clear that there were numerous flaws in the investigation of Lee's murder. In that sense, The Case Against Adnan Syed shares connective tissue with Berg's previous films, all of which explore the misuse of institutional power (An Open Secret tackled child sexual abuse in Hollywood, while Prophet's Prey considered the fundamentalist cult leader Warren Jeffs).
Over three episodes, Berg runs through the details of the case for viewers who never listened to Serial (or for those who'd forgotten, as I had, the special significance of the Best Buy parking lot and the cellphone towers and the call logs). Hae Min Lee and Adnan Syed were both magnet students at Woodlawn High School when they started dating in 1998. Berg presents the beginning of the relationship from Lee's point of view, dramatizing thoughts and scenes from her diary, and splicing in photos from the couple's first "date" at a junior prom. The combination of hearing Lee's dramatized voice ("He's the cutest, sweetest, coolest guy and he loves me") and seeing the visual markers of her magical night—she wore a blue sparkly minidress and danced with Syed to her favorite song, K-Ci & JoJo's "All My Life"—is heartrending.
The couple later broke up, and Lee started dating one of her colleagues at LensCrafters. On January 13, 1999, she failed to pick up her cousin from school, alerting her family to the fact that she was missing. In February, her body was discovered partially buried in a park just inside the Baltimore city limits. Later that month, Syed was arrested and charged with her murder, and less than a year later he was convicted and sentenced to life in prison plus 30 years.
Berg filters through all the details Serial unraveled—damning and contradictory testimony from Jay Wilds that he helped Syed bury Lee's body, Asia McClain's potential alibi for Syed, the DNA evidence that was never tested. It feels, to a certain extent, that these elements are boxes The Case Against Adnan Syed has to check, and when the series is working through them, its pace slows considerably. But Berg has various assets that she uses to her advantage. The first is that she's working within a visual medium, which adds considerable texture to the portrayals of people like McClain, Syed's family friend and advocate Rabia Chaudry, and Wilds's friend Jennifer Pusateri. Chaudry in particular is a dynamic and forceful presence within the show, sharing portions of her own biography and popping up to systematically demolish the evidence against Syed.
Berg's other great asset is how deftly she gets interviewees to open up to her on camera. The Case Against Adnan Syed never loses sight of the fact that it's examining a story about real people, and that for the past 20 years those people have had their lives upended by the events the series is documenting. Though Lee's family did not take part in the film, Berg uses archival footage to include Lee's mother and brother, making clear how profound their grief was at Lee's death, and touching on the dynamics of why they continue to believe Syed is guilty. The past four and a half years, Berg spells out, have been exceedingly painful for Lee's family, forcing them to relive the circumstances of her death again and again as Serial gripped hundreds of millions of listeners worldwide.
Berg also illuminates how much Syed's family has suffered, too. And she explores how the success of Serial affected people mentioned in the show, even tangential characters such as McClain, who went through the "surreal and sickening experience" of watching the world dissect her testimony, her trustworthiness, her appearance. But what resonates most strongly throughout The Case Against Adnan Syed is the question of what Syed's innocence—or guilt—might really mean. For his family, it's an ordeal that might have needlessly hammered their community and shattered their lives. For Lee's family, it's the possibility that people within the American justice system manufactured an easy conviction rather than seeking real justice for their daughter.