What Will Win at the 2019 Oscars
Can Roma nab Best Picture? Will A Star Is Born be snubbed? Here are The Atlantic's predictions for the 91st Academy Awards.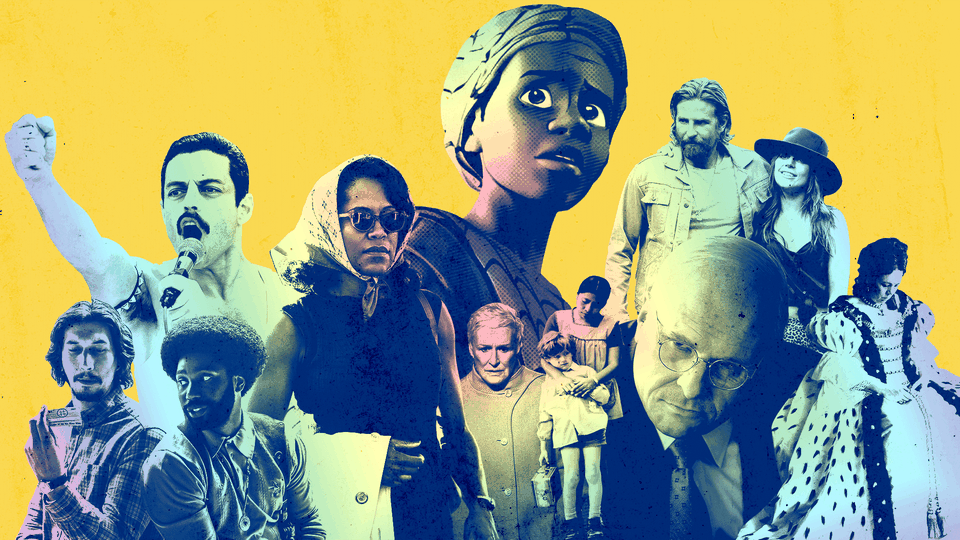 However dramatic Sunday's Academy Awards presentation might prove to be (safe prediction: not very), it will be all but impossible for the ceremony to match the turmoil of its run-up. Last summer, the Academy announced that it would add a new prize for "popular" film—a truly terrible idea—only to reverse itself within a month. In December, days after being announced as the host, Kevin Hart stepped down after furor erupted over a series of nearly decade-old homophobic tweets and jokes. (Prepare yourselves: The last time the ceremony went without a host, in 1989, is widely considered the worst Oscars ever.) Then word came out that, to streamline the broadcast, the Academy would feature renditions of only two of the nominees for Best Original Song, and would present some significant technical awards, including Best Cinematography, during commercial breaks. Both plans were also quickly reversed.
So here we are, back at the status quo ante, minus one host. Well done all around.
As for the nominations themselves, it's a reasonably competitive year, with few runaway favorites in the major categories. Perhaps the most interesting storyline is that the apparent front-runner for Best Picture is Alfonso Cuarón's Roma, a foreign-language film which, if it wins, would be the first of its kind to do so. (It would also be the first Best Picture win for the budding cinematic titan Netflix.)
Overall, 2018 was a year in which the best films (my and my colleague David Sims's list is here) were characterized more by execution than by conception. I consider several films, for instance, worthy of Best Director or Best Cinematography. But when it comes to the screenplay awards, I am relatively underwhelmed.
For the past two years, I went nine for 10 with my predictions—both times blowing it at the end with Best Picture. (This was particularly painful two years ago, when my pick, La La Land, was announced and subsequently unannounced in favor of Moonlight.) Because of this record of choking in the clutch, I am saving my Best Picture prediction for last, like the ceremony itself.
---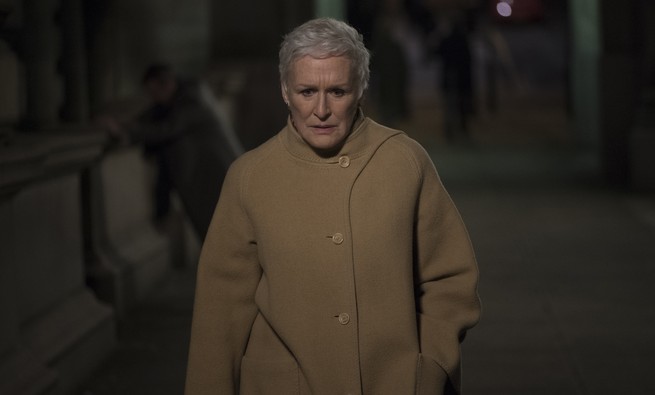 Best Actress
Nominees: Yalitza Aparicio (Roma), Glenn Close (The Wife), Olivia Colman (The Favourite), Lady Gaga (A Star Is Born), Melissa McCarthy (Can You Ever Forgive Me?)
Lady Gaga appeared to be an early front-runner here, but as with every other major award for which A Star Is Born was expected to compete, her odds have been dropping steadily. Aparicio and McCarthy are worthy nominees but distant long shots. Which leaves Colman and Close, who've divvied up most of the precursor awards to date, as the primary competitors. Given that the 71-year-old Close has now been nominated for an Oscar seven times without a win yet—a record among actresses—she's the one to beat.
Who Will Win: Glenn Close
Who Ought to Win: Lady Gaga
---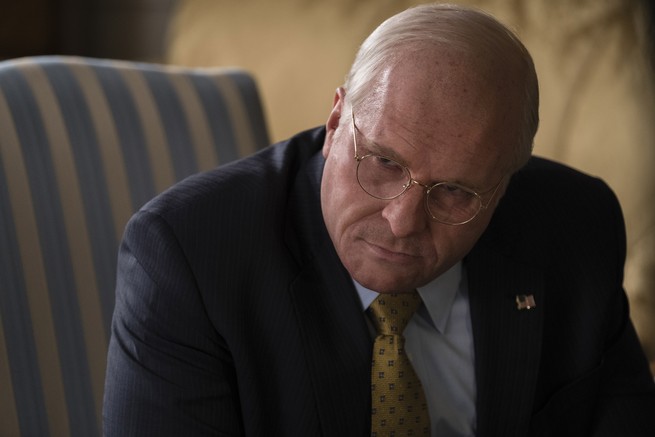 Best Actor
Nominees: Christian Bale (Vice), Bradley Cooper (A Star Is Born), Willem Dafoe (At Eternity's Gate), Rami Malek (Bohemian Rhapsody), Viggo Mortensen (Green Book)
Like his co-star Lady Gaga, Cooper seems to have been losing ground here for months. Ditto Mortensen. And Dafoe is presumably happy just to be nominated for a film that barely made $2 million domestically. Which leaves Malek and Bale. The oddsmakers are mostly going with Malek here. But I'm bidding for an upset. I'm not sure that the backlash against Bohemian Rhapsody's director, Bryan Singer, for alleged sexual misconduct—detailed at length in a recent exposé in The Atlantic, and which Singer vehemently denies—has peaked yet. Plus, the acceptance speeches in which Malek declines to cite the director's name are getting more and more awkward.
On the other hand, the Academy likes Bale, and loves an actor who plays a historical figure with the help of pounds of makeup and prostheses. (See: Gary Oldman, last year.) So I'm going against the grain and picking Bale. As a side note, I find it disappointing that Robert Redford never picked up any meaningful awards-season buzz for his turn in The Old Man & the Gun, a role in which he was terrific and which might be the 82-year-old actor's last onscreen appearance.
Who Will Win: Christian Bale
Who Ought to Win: Robert Redford
---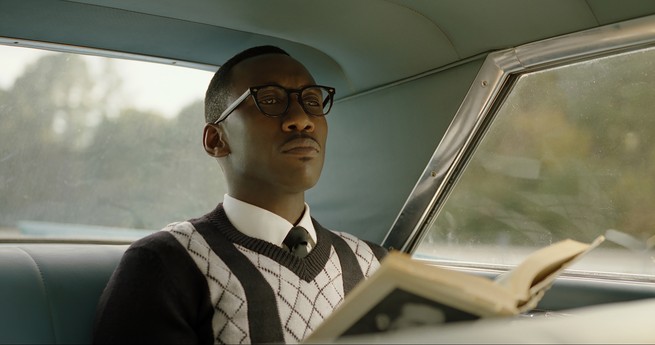 Best Supporting Actor
Nominees: Mahershala Ali (Green Book), Adam Driver (BlacKkKlansman), Sam Elliott (A Star Is Born), Richard E. Grant (Can You Ever Forgive Me?), Sam Rockwell (Vice)
This is the closest thing to a lock among the acting categories, with Ali expected to pick up his second supporting-actor award in three years. (He won for Moonlight in 2017.) I love Rockwell, but he took the award last year and doesn't merit another win for his borderline caricature of George W. Bush in Vice. Driver and Grant are long shots, and for Elliott to win, A Star Is Born would probably need to have a big night, which seems ever less likely. It's a pity, because Elliott did some of the best work of his long career in that film. It's also a pity that the Academy overlooked Michael B. Jordan's role as Erik Killmonger in Black Panther, which merited a nod more than most of the nominees.
Who Will Win: Mahershala Ali
Who Ought to Win: Sam Elliott
---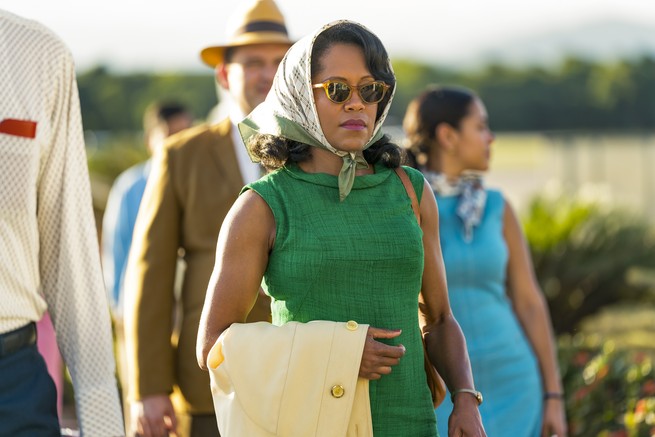 Best Supporting Actress
Nominees: Amy Adams (Vice), Marina de Tavira (Roma), Regina King (If Beale Street Could Talk), Emma Stone (The Favourite), Rachel Weisz (The Favourite)
It's hard to see how Stone and Weisz don't split the pro-Favourite vote to at least some degree, though if you want to pick one of them, Weisz is the safer bet. (She won the BAFTA earlier this month.) It's nice that de Tavira was nominated, but an actual win seems beyond reach. Adams was great in Vice, but she'd have a better shot if, like her co-star Bale, she'd done her work under layers of latex. King's formidable mother was the standout role in If Beale Street Could Talk, and in all likelihood she'll be bringing home the statuette.
Who Will Win: Regina King
Who Ought to Win: Regina King
---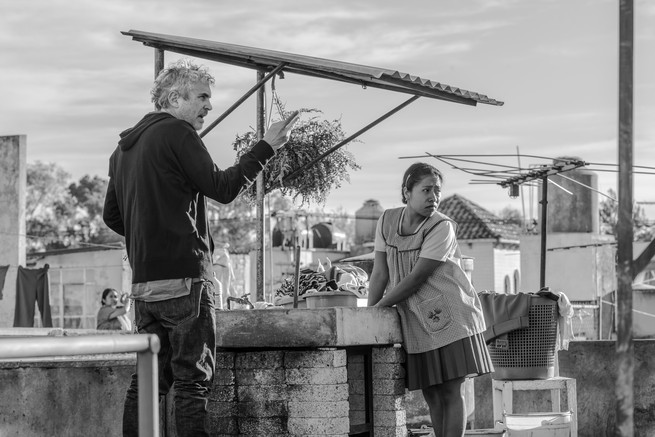 Best Director
Nominees: Alfonso Cuarón (Roma), Yorgos Lanthimos (The Favourite), Spike Lee (BlacKkKlansman), Adam McKay (Vice), Paweł Pawlikowski (Cold War)
And now we arrive at the "Let's give Alfonso Cuarón all the awards" portion of our broadcast. If you want to bet against him, go with Spike Lee, who has his first Oscar nominations in more than 20 years and his first ever for Best Director (yes, remarkably, he was not nominated for Do the Right Thing). Lanthimos, McKay, and Pawlikowski have no real shot (though if you haven't seen Cold War, you should: It's superb). The true crime here is that Bradley Cooper wasn't even nominated for A Star Is Born, one of the strongest directorial debuts in years.
Who Will Win: Alfonso Cuarón
Who Ought to Win: Alfonso Cuarón
---
Best Cinematography
Nominees: Alfonso Cuarón (Roma), Caleb Deschanel (Never Look Away), Matthew Libatique (A Star Is Born), Robbie Ryan (The Favourite), Łukasz Żal (Cold War)
Even if Cuarón somehow loses Best Director (he won't), this will make for a nice consolation prize. It's very hard to envision any of the other nominees having a real shot, but if you want to bet against Cuarón, maybe the Academy finally throws a bone to A Star Is Born and gives it to Libatique? No, I can't see that happening either.
Who Will Win: Alfonso Cuarón
Who Ought to Win: Alfonso Cuarón
---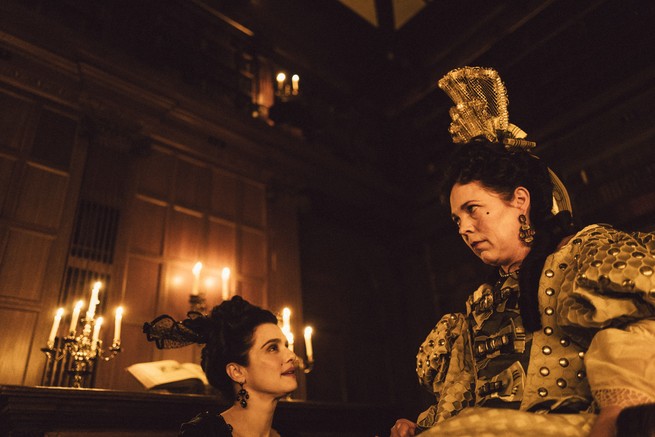 Best Original Screenplay
Nominees: The Favourite (Deborah Davis, Tony McNamara), First Reformed (Paul Schrader), Green Book (Nick Vallelonga, Brian Currie, Peter Farrelly), Roma (Alfonso Cuarón), Vice (Adam McKay)
As I noted in the introduction, I found both sets of screenplay nominations pretty underwhelming. The best of the bunch by far was Schrader's script for the excellent First Reformed, but it's unlikely to get much love. The same is true of the gimmicky, uneven screenplay for Vice. It's possible that Cuarón could continue his sweep, but I think it'll come down to The Favourite or Green Book. Because of the controversies surrounding the latter (along with the fact that it's not a particularly good script), I think The Favourite will live up to its title.
What Will Win: The Favourite
What Ought to Win: First Reformed
---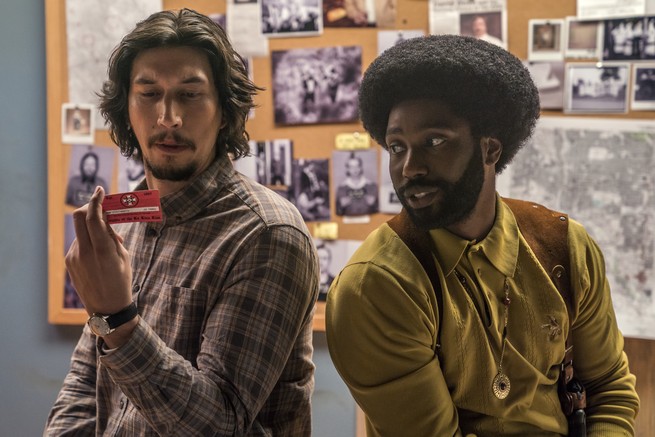 Best Adapted Screenplay
Nominees: The Ballad of Buster Scruggs (Joel Coen, Ethan Coen), BlacKkKlansman (Charlie Wachtel, David Rabinowitz, Kevin Willmott, Spike Lee), Can You Ever Forgive Me? (Nicole Holofcener, Jeff Whitty), If Beale Street Could Talk (Barry Jenkins), A Star Is Born (Eric Roth, Bradley Cooper, Will Fetters)
If you want to pick a win for BlacKkKlansman somewhere, this is probably the place, where the competition isn't so fierce. Can You Ever Forgive Me? was nicely done, but getting nominated was probably its ceiling. And the fact that the Coens got a nod for their idiosyncratic Western anthology is flat-out weird. Again, it seems unlikely to be much of a night for A Star Is Born, so if you want to pick against Spike, your best bet is probably If Beale Street Could Talk.
What Will Win: BlacKkKlansman
What Ought to Win: A Star Is Born
---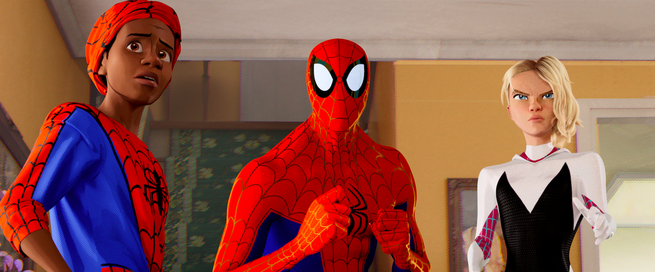 Best Animated Feature
Nominees: Incredibles 2 (Brad Bird), Isle of Dogs (Wes Anderson), Mirai (Mamoru Hosoda), Ralph Breaks the Internet (Rich Moore, Phil Johnston), Spider-Man: Into the Spider-Verse (Bob Persichetti, Peter Ramsey, Rodney Rothman)
What a bummer for Anderson. With both Pixar and Disney offering second-tier sequels this year in Incredibles 2 and Ralph Breaks the Internet, it seemed as though his stop-motion Isle of Dogs had a real shot. But that changed the moment the quirky, clever Into the Spider-Verse hit theaters. It's the clear front-runner here, with Isle of Dogs and Incredibles 2 trailing, probably in that order.
What Will Win: Spider-Man: Into the Spider-Verse
What Ought to Win: Spider-Man: Into the Spider-Verse
---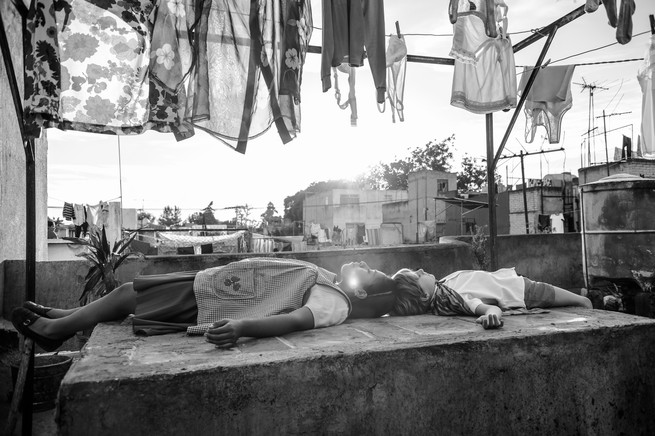 Best Picture
Nominees: Black Panther, BlacKkKlansman, Bohemian Rhapsody, The Favourite, Green Book, Roma, A Star Is Born, Vice
For a while this race seemed wide open, if only because it was hard to imagine a foreign-language film centered on a maid in Mexico City taking the night's top prize. But with every win for Roma over the past few months, the unimaginable has come to seem almost inevitable. The strongest competition for Cuarón's film is probably Green Book, but if I were an Academy voter, I wouldn't want to show my face in public after that outcome.
Given the complex "preferential voting" system that the Academy uses for this (and only this) category, one can make a case for almost any of the other nominees, in particular The Favourite or BlacKkKlansman. Essentially, a movie that is at the top of some voters' lists but at the bottom of others' can lose to a movie that is broadly popular with the bulk of voters. I would definitely bet that Roma will be the first choice of the largest number of the Academy's 7,902 eligible voters. But if a substantial contingent place it low on their lists—for instance, because they believe it should win only Best Foreign Language Film—it could lose to a movie that gets more second-, third-, and fourth-place votes. Make sense? If not, you can find a more in-depth explanation here. But like the Oscars ceremony itself, I fear I'm wearing out my welcome as we get to the end. I pick Roma—and I hope the Academy has the sense to do likewise.
What Will Win: Roma
What Ought to Win: Roma