Surviving R. Kelly Is an Uncomfortable, Visual Testimony
A new Lifetime docuseries about the artist's alleged abuses pointedly homes in on a network of enablers in his immediate circles and his fan base.
"Robert is a master manipulator," the R&B singer Stephanie "Sparkle" Edwards says in the second episode of Lifetime's new docuseries, Surviving R. Kelly. "Everybody knows it now. They didn't know it back then." Her voice is resigned in this sequence, a precursor to forthcoming scenes in which Edwards tearily expresses remorse for introducing the singer to her then 12-year-old niece, the alleged victim at the center of Kelly's 2002 child pornography case.

Executive-produced by the writer and filmmaker dream hampton, Surviving R. Kelly painstakingly details the now widely known allegations that have thus far not hindered the 51-year-old megastar's nearly three-decade career. The musician and his representatives declined to comment for the series. Kelly has largely denied the many accusations against him over the years; even his startling 19-minute July confessional track, "I Admit," shirked accountability in favor of self-aggrandizement.

Lifetime's rendering of Kelly's story does not excavate unreported rumors with an eye trained uncritically toward salacious gossip. Rather, the documentary brings together the previously reported but nonetheless disturbing accounts of his accusers—and indicts the many people who have enabled his alleged abuses with their silence. Through its attention to overlapping patterns in the women's accusations and in the social systems that fail young black girls and women, Surviving R. Kelly repeatedly makes an almost impossibly simple observation: The singer's alleged history of systematized predation could not have occurred without a ready network of support.

In six hour-long episodes being aired over the course of three nights, the Lifetime series documents the life and alleged abuses of the singer, producer, and songwriter through interviews with almost 50 people. The first night's installments, which premiered Thursday, explore Kelly's experience of being sexually abused as a child, as well as the musician's clandestine relationship with the late singer Aaliyah; the third and fourth episodes detail the infamous child pornography case and sex tape; and the final evening's portions trace recent allegations that Kelly has been holding young women captive in his Atlanta and Chicago homes. With much of its runtime dedicated to detailed testimonies from Kelly's accusers, Surviving R. Kelly renders the years of reporting on his alleged misdeeds far more immediate, and unequivocally human. It is a staggering, stomach-churning narrative work—especially for those who have experienced similar traumas.
Allegations that R. Kelly serially preyed on women, many of them underage, were first reported in December 2000 by the Chicago Sun-Times writer Jim DeRogatis and his colleague Abdon Pallasch, who appears in the documentary. But rumors of Kelly's predilections had existed for years: In 1994, at 27, the singer married the 15-year-old Aaliyah; on the pair's falsified marriage certificate, which Vibe magazine first reported, she is listed as 18 years old. The marriage was annulled two months later, shortly after the release of Aaliyah's queasily titled debut album, the Kelly-produced Age Ain't Nothing but a Number. By the end of 1996, Kelly had married Andrea Lee (now Kelly), a dancer on his tour, and been sued for emotional distress by Tiffany "Tia" Hawkins, an aspiring singer who, according to the suit, said they began having sex when she was 15. (The case was settled in 1998, with the condition that Hawkins not speak publicly about it.) In January 2001, a month after the Chicago Sun-Times published its first landmark investigation, a video depicting a man who appeared to be Kelly engaging in sexual acts with someone who appeared to be a minor was sent to the publication. Throughout this period, and well after, Kelly continued to accrue astronomical commercial success and critical acclaim for his overtly sexual, narrative-driven hits.
In the years since that first tape spurred a legal case against him (in which the singer was found not guilty in 2008), Kelly has been the subject of dozens of allegations of physical, sexual, and mental abuse. Andrea Kelly (now Kelly's ex), who recently condemned the singer's fans for continuing to support him, is one of the many survivors interviewed throughout the series. Surviving R. Kelly features difficult-to-hear testimony from several women whose interactions with Kelly spanned decades, among them Lizzette Martinez, Jerhonda Pace, Lisa Van Allen, Kitti Jones, and Asante McGee. The women recount memories of being physically assaulted, brainwashed, and forced to perform sex acts with Kelly and other girls and women he controlled. Their stories of protracted abuse bear remarkable similarities: Most contend that they met Kelly during their teen years, at the height of his fame, and that the powerful singer preyed on them knowing that his celebrity—and their vulnerable positions—would inoculate him from consequences. As DeRogatis told The Village Voice in 2013, "The saddest fact I've learned is nobody matters less to our society than young black women. Nobody."

Along with this sentiment, the series makes clear that Kelly's reported behavior has been enabled by his fame, and the music and media that fueled it (among the largely positive coverage of his early career was a November 2000 Vibe profile written by hampton herself). The docuseries draws on the expertise of psychologists, sexual-violence experts, anti-gender-violence activists, Chicago-area journalists, and Kelly's music-industry peers to contextualize the singer's alleged abuses. In its attention to both the individuals and the systems that have elevated Kelly despite—and indeed, above—the news surrounding him, Surviving R. Kelly paints a picture of methodical domination that bears an eerie resemblance to reports of Harvey Weinstein's so-called complicity machine.
The documentary's inclusion of commentary from the men around Kelly—his brothers, collaborators, employees, and industry peers—illuminates the apathy of the male gatekeepers surrounding the artist. Even now, the singer's older brother, Bruce, wavers between condemning Kelly's actions and dismissing the singer's alleged pedophilia as just "a preference," comparing it to his own interest in older women. In the first episode, Kelly's former assistant, Demetrius Smith, admits to having had Aaliyah's papers forged for her wedding to the singer. Smith claims he wishes he could have helped her, his body language confusingly bashful. "Everyone knew," the producer Craig Williams says of Kelly's camp. The men offer these assertions nonchalantly, as though nothing could have been done at the time. They register as sentient shrugs.

Throughout the series, it is primarily Kelly's accusers who question the auxiliary enablers of the singer's alleged abuses. In the third episode, Andrea Kelly makes pointed references to those who assisted her ex-husband: Who's booking  flights? Who's getting hotel rooms? Who's liaising with the courts? She notes that Kelly's well-documented difficulty with reading meant there was no way he could have carried out the clerical or logistical apparatus of the alleged abuse on his own. Her deceptively simple questions point out the discomfiting reality of an extensive support network, and Surviving R. Kelly places its efforts in a deeply familiar context: the nauseating normalcy of young women's mistreatment at the hands of famous musicians.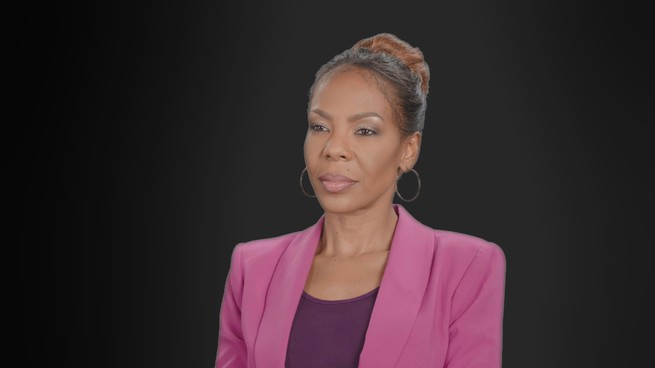 Elsewhere in the documentary, former business associates admit to enabling Kelly's actions while disguised from view, their voices altered. At times, these scenes are jarring; contrasted with the vulnerability of Kelly's accusers and their loved ones, the confessions of the artist's former runners register as hollow—too little, too late. (These scenes, which feel tonally separate from the women's raw interviews, are also among some of the documentary's most stylistically difficult to digest and the starkest reminders of the network's reputation for kitsch.)

Still, these associates' revelations present a welcome contrast to what has largely surrounded Kelly throughout his career: silence regarding the allegations, or often effusive praise that dismisses the reports altogether. Even following the massive #MuteRKelly campaign, which garnered support from celebrities such as Ava DuVernay, Tom Joyner, and Kerry Washington, many fans and music-industry peers have shied away from abandoning Kelly. It is telling that despite hampton's many reported requests, only one high-profile male musician condemns the singer on camera. "I believe these women and don't give a fuck about protecting a serial child rapist," the singer John Legend tweeted Thursday of his choice to appear in Surviving R. Kelly. "Easy decision."
But many of Kelly's musical collaborators—among them Jay-Z, Ahmir "Questlove" Thompson, and Lady Gaga—have chosen not to speak publicly about the allegations. Even for those who have now fashioned social-justice-inclined personas, silence appears to have been more convenient. But by producing works (and in Jay-Z's case, co-headlining a tour) with Kelly, these stars fueled the celebrity machine that facilitated his alleged misdeeds. The documentary's final episode does, however, features recent footage of Chicago's Chance the Rapper apologizing for making a song with Kelly in 2015, and of the Los Angeles rapper Vince Staples condemning the singer as a "fucking child molester" in an April 2018 interview. In other selected clips, prominent hip-hop commentators (including some with their own long histories of condoning misogyny) refer to Kelly as troubled or even depraved, but stop short of connecting his celebrity—and their role in perpetuating it—to his alleged predation. These isolated divestments (such as Spotify's abandoned policy against misbehavior) account for precious little of the music industry's treatment of Kelly, even now.
The documentary's last two episodes bring the consequences of the industry's overall silence into urgent, uncomfortable focus. The final night's installments prominently feature two families who have recently struggled to free their daughters from the grips of Kelly's alleged sex cult. Kelly reportedly met both young women, Azriel Clary and Dominique "Nikka" Gardner, when they were 17. Because both women are now in their 20s, police are unable to intervene, and their parents do not have legal recourse. Some of Surviving R. Kelly's most harrowing footage follows Gardner's mother as she tracks her daughter down at a hotel and helps Nikka escape with just "a book bag, a wifebeater, some shorts, and some flip-flops with some socks on."

The fifth episode, which ends with their reunion, is perhaps the most uneasy watch of the bunch. Having established the context of the singer's decades of alleged misbehavior, Surviving R. Kelly reminds viewers that its main subject is not a figure of the past. Along with Joycelyn Savage, another young woman whose parents appear in the documentary, Azriel Clary remains in Kelly's custody. The threat of his reported abuse, the documentary contends, is ongoing.

Even before its airing, Surviving R. Kelly publicized the scope of the singer's alleged intimidation tactics through the sheer fact of its existence. Thursday morning, TMZ reported that the singer's lawyer, Brian Nix, sent Lifetime a letter warning that Kelly's camp would sue if the network aired the series. (In a statement later that day, Lifetime reiterated its intention to air the documentary and did proceed as planned.) A December screening of the series held in New York City was interrupted after the venue received threats of gunfire if the documentary viewing was not halted. The call came from a Chicago-area number, a fact that hampton anticipated. "When I said I'm at war with R. Kelly, this is what I meant. I don't ever want to underestimate him," the filmmaker told Shadow and Act. "This is a man who has built systems around his abuse."