What to Expect at This Year's Sundance Film Festival
Independent cinema's biggest event starts this week in Utah, kicking off the 2019 movie season.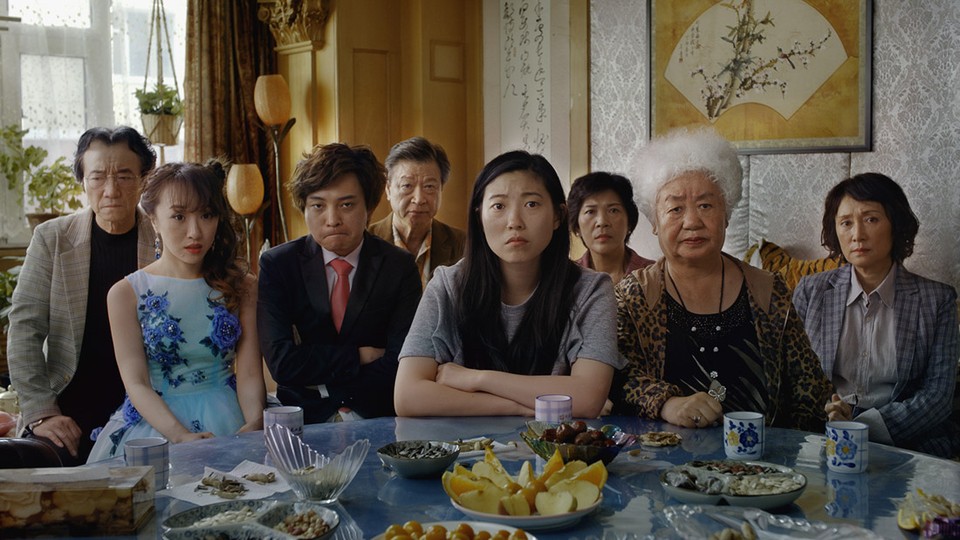 The Sundance Film Festival always marks the beginning of an exciting new year in cinema just as the previous awards season lumbers to a conclusion (the 2019 Oscar nominations will be announced just days before Sundance starts on January 24). Two years ago, Jordan Peele's Get Out premiered at the festival and quickly became one of the most talked-about movies of 2016. Last year, a slew of hits including Won't You Be My Neighbor?, RBG, and Three Identical Strangers took off at Sundance, presaging a hot summer at the box office for documentaries. The 2019 festival promises similarly resonant nonfiction films, along with the usual mix of directorial debuts and intriguing new talent.
Perhaps the splashiest upcoming movie is also one of Sundance's longest entries. Leaving Neverland, a four-hour examination of two child-molestation accusations against the late Michael Jackson, is certain to revive the storm of controversy that first engulfed the now-dead singer in 1993. Decades later, two men (now in their 30s) recount allegations of sustained abuse by the singer, which the Jackson estate has already denied. The film, directed by Dan Reed, will air on HBO in April in two parts, but its subject matter will undoubtedly dominate headlines from the first screening on.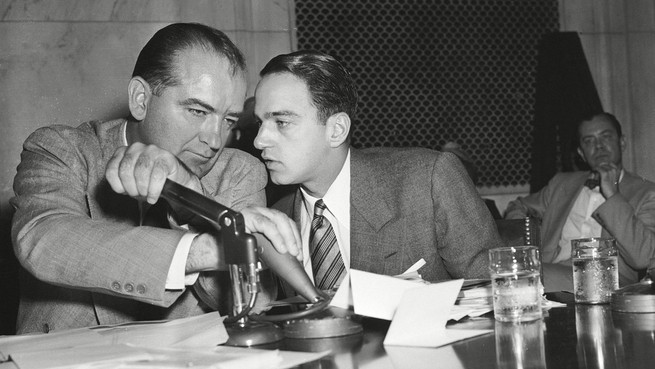 Several other Sundance documentaries are taking aim at notorious real-life figures. Ursula Macfarlane's Untouchable digs into the history of the disgraced mega-producer Harvey Weinstein and how he leveraged his power in the movie industry to protect himself from charges of sexual harassment and assault. Matt Tyrnauer's Where's My Roy Cohn?, titled after a reported Donald Trump quote, profiles the infamous attorney's relationships with Joseph McCarthy and Trump, casting Cohn as an avatar for this era of American politics. Alex Gibney's The Inventor sums up the rise-and-fall story of Elizabeth Holmes and her blood-testing company, Theranos, which collapsed in 2018 after its founder was charged with massive fraud by the Securities and Exchange Commission.
Though documentaries have dominated Sundance lately, the U.S. Dramatic Competition section has, in recent years, identified major new directors such as Desiree Akhavan, Damien Chazelle, Robert Eggers, Ryan Coogler, and Benh Zeitlin. Many of these entrants are young, up-and-coming artists who've made only one or two features. Already this year, buzz has started to emerge around the Chinese-born, American-raised director Lulu Wang and her second film, The Farewell. The movie stars Awkwafina as a Chinese American woman returning to China after her grandmother is diagnosed as terminally ill—a fact that's kept secret from the matriarch. Wang, who based the film on a story she told on This American Life, said she wanted to use The Farewell to explore the intergenerational nuances of her family.
Other dramas in competition include Chinonye Chukwu's Clemency, about a prison warden (Alfre Woodard) struggling with her work on death row; Alma Har'el's Honey Boy, written by Shia LaBeouf, which semi-autobiographically recounts LaBeouf's life as a child actor and his fraught relationship with his father; Joe Talbot's The Last Black Man in San Francisco, a story of a man (Jimmie Fails) struggling to reclaim his family home in the rapidly gentrifying city; and Rashid Johnson's Native Son, a modern reimagining of Richard Wright's novel starring Ashton Sanders (Moonlight) as Bigger Thomas.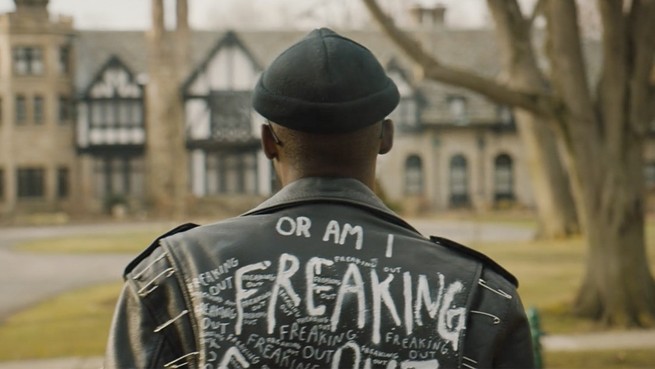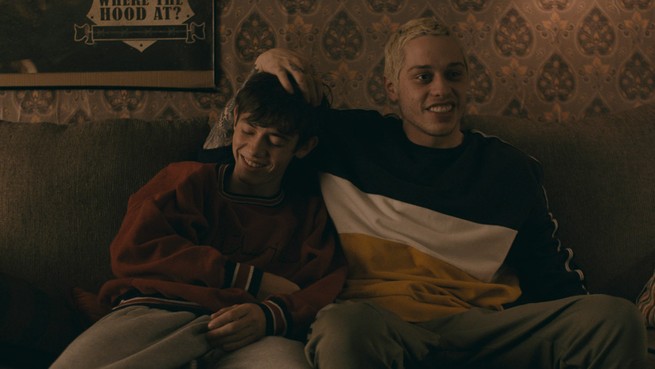 On the comedy side, Jason Orley's Big Time Adolescence stars Saturday Night Live's Pete Davidson as a charismatic college dropout who becomes a bad influence on a listless suburban teenager. Paul Downs Colaizzo's Brittany Runs a Marathon has Jillian Bell (Idiotsitter) playing a messy New Yorker trying to pull her life together by preparing for a big race, and Hannah Pearl Utt's madcap Before You Know It unravels a long-held family secret on the set of a soap opera.
Some of Sundance's most memorable recent debuts were works of horror, including Hereditary and The Witch. Genre movies to look for this year include Pippa Bianco's Share, in which a teenage girl tries to solve the mystery of a disturbing video featuring herself that she doesn't remember filming, and Julius Onah's Luce, in which a married couple find out their adopted Eritrean son (Kelvin Harrison Jr.) has a dark secret in his past. There's also Dan Gilroy's out-of-competition movie Velvet Buzzsaw, starring his past collaborator Jake Gyllenhaal (Nightcrawler) as an art dealer who starts buying paintings that come to life and kill people. That film will premiere on Netflix a week after Sundance begins, and it looks like an appropriately zany start to the new movie season.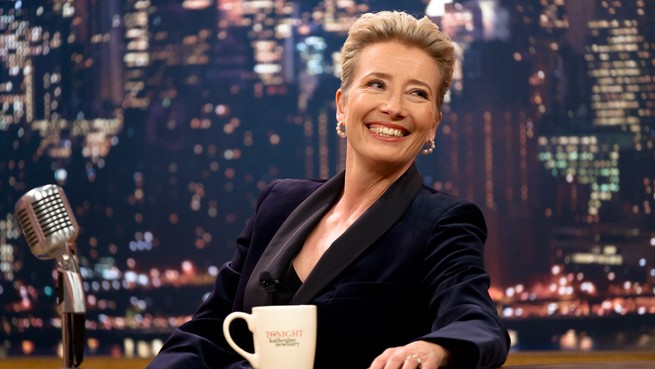 Sundance is full of other big-ticket works premiering out of competition. In Joe Berlinger's Extremely Wicked, Shockingly Evil and Vile, Zac Efron plays Ted Bundy, though the film is told from the perspective of the serial killer's longtime girlfriend, Liz (Lily Collins), who refused to acknowledge the truth about him. Nisha Ganatra's Late Night, written by Mindy Kaling, stars Emma Thompson as a legendary talk-show host whose program is upended when she hires her first female staff writer. Gavin Hood's Official Secrets features Keira Knightley as Katharine Gun, a British whistleblower who tried to expose an illegal U.S.-U.K. spying operation in the months before the start of the Iraq War. The actor Chiwetel Ejiofor makes his directorial debut with The Boy Who Harnessed the Wind, a heartwarming biopic about William Kamkwamba, a Malawian 13-year-old who used wind power to save his family from famine.
Many more premieres, docs, and competition features will screen over the next two weeks in Park City, Utah, but each year at Sundance, audience hype yanks a film from the shadows. Though Netflix's and Amazon's recent strategy of making expensive acquisitions at the festival tailed off last year, major indie studios such as Fox Searchlight, A24, and Neon are still primed for bidding wars, perhaps hunting for a surprise box-office sensation (last year's was Ari Aster's Hereditary, a small-scale family-horror film that became one of A24's highest-ever grossers).
It's worth noting that since Hollywood produces fewer mid-budget movies, directors are making the leap from indies to blockbusters more quickly. Coogler premiered his directorial debut at this festival only six years ago and was soon snapped up by the Marvel machine. This talent pipeline is significant, given that 40 percent of films at this year's Sundance (45 movies total) were directed by a woman, and 36 percent (40 movies) were made by people of color—numbers well above those in the studio world at large. The industry's next big filmmakers could very well make their name here in the coming weeks, and the artists chosen by the festival paint a thrilling picture of Hollywood's future.