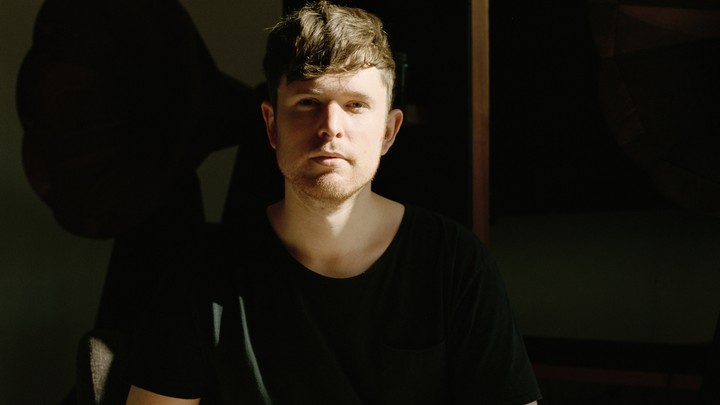 "My brother and my sister don't speak to me, but I don't blame them," James Blake sang on loop for 2011's "I Never Learnt to Share," a defining moment in one of the 21st century's most improbably important music careers. It was an evocative bit of poetry (what did you do at playtime, James Blake?) that, he said, was mostly selected for how it sounded rather than what it said. As keyboards wiggled, wheezed, and died around his lonesome whimper, the listener could guess at what it meant for Blake, an only child, to sing about siblings. Or they could just enjoy it as a mantra, dissolving the pesky idea of meaning itself.
Blake has become an influencer mostly through pure sound. The moody electronic styles of the U.K. legend—the hollow thwacks of garage, the algorithmic swarms of IDM, the black-hole heaviness of dubstep, the hiss and friction of grime—found new audiences when Blake lovingly fused them with hangdog falsetto, churchy harmonics, and structures that were not quite dance and not quite pop, but rather sculptural. The computer-generated ooziness of so much mainstream production now owes something to the artist, and superstars keep calling on him for tasteful helpings of digital wear and tear. Beyoncé, for example, took a sonic sketch by Blake and charged it with political and personal subtext on Lemonade: exactly what his music does not require on its own.
But on his fourth album, Assume Form, the 30-year-old Blake has lots to say. A few years into a relationship with the actress Jameela Jamil, Blake wants the world to know that he's no "sad boy." He also seems to want to reclaim his influence with some big hits of his own. As he sings on the title track, he's leaving "the ether" so as to be more direct, warmer. It's a sometimes awe-inspiring but often awkward transformation, that of a one-time Pinocchio who's super-duper eager to inform strangers that he's a real kid. Late in the album comes one tellingly clumsy line, delivered with Coldplay-ian intonations, plainly thirsty to be paired with Instagram sunsets: "Drop a pin on the mood that you're in."
We want to hear what you think about this article. Submit a letter to the editor or write to letters@theatlantic.com.
Spencer Kornhaber
is a staff writer at
The Atlantic,
where he covers pop culture and music.