The Difficult Genius of Ruth Prawer Jhabvala
A new collection revives the legacy of one of India's most confounding writers.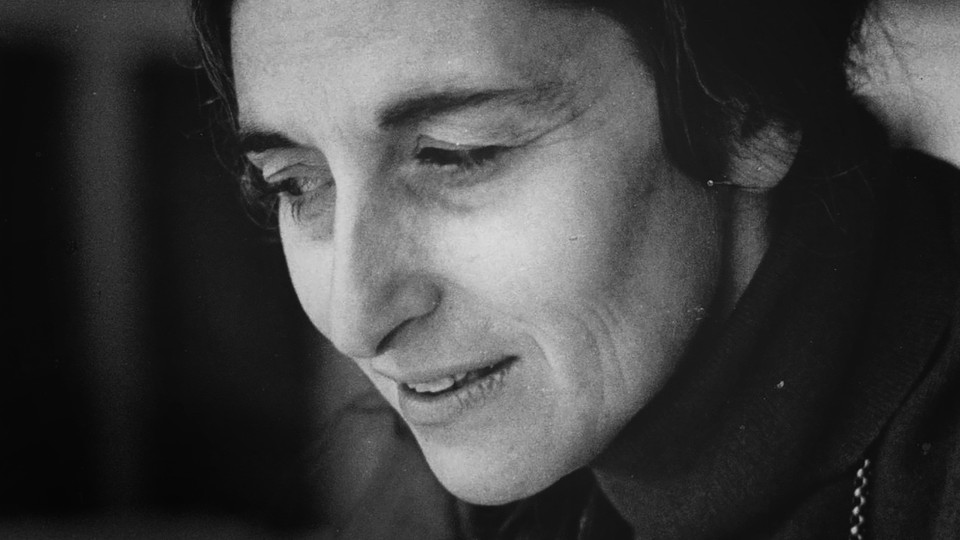 The first Ruth Prawer Jhabvala story I ever read is also the scariest. In "Aphrodisiac," published in The New Yorker in 2011, a newlywed woman from a rural part of India, accompanied by her childhood nanny, begins life with her new husband's family, a cosmopolitan clan in Delhi. Their presence seems eerily to link to misfortune. The story keys into themes familiar to those whose lives are often defined by them—Indians, on the subcontinent and abroad: class friction; mother-in-law tension; a belief in supernatural forces, no matter one's bent of education; a comfort with a range of feminine representation, from evil to saintly.
I read the author's byline and pictured a young woman of mixed heritage. As a second-generation American born to Indian parents, I thought I saw an emotional peer, a fellow straddler of worlds. The story felt at once at home in The New Yorker and cut from one of the Indian folktale collections I read as a kid, stocked with poisoned nipples and villainous in-laws. It also echoed the class-oriented violence commonly relayed in Indian newspapers, in the vein of the 2008 Man Booker–winning novel, The White Tiger, about a servant who turns on a master, written by the former journalist Aravind Adiga.
I was wrong on the particulars. Jhabvala, who died in 2013, at 85, two years after the publication of "Aphrodisiac," was, of course, neither a Millennial nor a bearer of Indian blood. She was, however, a master interlocutor, her identity an endless source of confusion for readers who wondered, as I did, what sort of person could pull off this type of work. German and Jewish by birth, she called herself a forever refugee, diverted by World War II to England where she fell in love with the short story, and with a young Parsi architect. With Cyrus Jhabvala, she moved to Delhi in the mid-20th century at the close of the Raj—the shorthand term for British rule in India—by which time the country had become somewhat of a backwater destination for Europeans. She wrote toward the end of 25 years there of her own unhappiness, seeming to draw a link between her state of mind and the place's "heat and dust," to cop the title of one of her most famous books.
She was frequently mistaken in the West for being Indian when she began to write fiction. Meanwhile, her outsider's eye often put off local critics. Perhaps this double vision explains why I wonder at my own attraction to her work. Jhabvala's vantage point yields a mixed tone in regard to India and Indians that recalls to me the shape of my own youthful attitude toward the aunties and uncles around me in Texas, who lacked my generation's fluid social mobility—an attitude born of distance and proximity, insight and, occasionally, contempt.
A recent collection of Jhabvala's short stories, At the End of the Century, packages the writer for a new audience, in a new time. Jhabvala's career was multifaceted and quietly celebrated: She won an O. Henry Award; a Booker Prize (for the novel Heat and Dust); and two Academy Awards, as one-third of the famous "three-headed god," as James Ivory, Ismail Merchant, and Jhabvala were known. Fueled in large part by Jhabvala's spare screenplays—most adapted from novels—Merchant Ivory Productions made a name first as an India-centric house, and then as a reliable source for elegant European period dramas.
Jhabvala may have written of Indians, but she wrote largely for the Western Hemisphere. "I have no fans in India," she told a Los Angeles Times writer in 1993, with what the article described as a "one-note laugh." A self-confessed "chameleon" at ease in saris or slacks, Jhabvala doled out insights not often shared across racial or class lines. Such a position—an "our woman in India," to remix the Graham Greene title—would be harder to pull off today, when few audiences are ever exclusive, when everyone seems able to hear everyone else.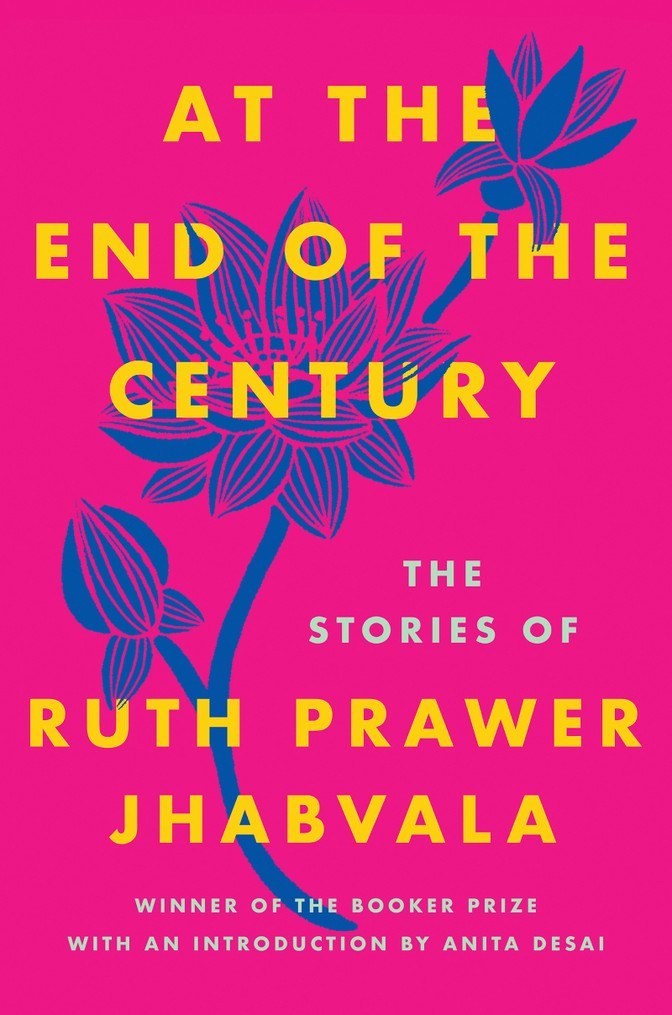 The characters collected in At the End of the Century thus deploy, through Jhabvala's satirical lens, what could be thought of as endangered speech. "Even physically the English looked cold to her," goes a line in the story "Miss Sahib," "with their damp white skins and pale blue eyes." The England-born teacher who moors the story finds during a stint at home that she longs to return to India, to be once more "surrounded by those glowing coloured skins; and those eyes! The dark, large, liquid Indian eyes! And hair that sprang with such abundance from their heads." In "A Lovesong for India," an Englishwoman married to an Indian man loses her vibrancy as she ages, while the Indian wives of her husband's colleagues evolve from "beautiful girls … into magnificent women." "A Course of English Studies" features a dreamy Delhi-ite who is in England to study literature. In one scene, she brushes the cheek of her English landlady with a kiss. The "dry, large-pored skin" stirs an oppositional memory: "Mummy's skin, velvet-smooth and smelling of almond oil."
Lines that could read as standard Orientalism, here feel more like the opening of a secret. Jhabvala writes how people talk, or how people used to talk. Her stories bespeak a slice of time during which people could both interact with others quite unlike them and talk with the expectation of privacy with people quite like them: a world post–Wright brothers, pre-internet. I think of a comment an aunt made to me with clinical seriousness, one that could double as a line in a Jhabvala story. Recalling how a white American customs officer once stopped in surprise at her year of birth, she outlined a sweeping formula of contrast: "When they're young, their skin looks better than ours. But when they're old, ours looks better."
Jhabvala's blunt characterizations can edge into typecasting. If they haven't flowered into magnificent birds, the Indian women in these stories tend to lose their beauty to sloth and food, to widen as the European women in the stories never seem to, to bear paan-stained teeth and an animal scent. "I can't stand the smell!" yells the prim schoolteacher in "Miss Sahib," once she's back in India and no longer consumed by nostalgia. Her target is the overbearing, fleshy Indian woman a few flats below, whom the schoolteacher remembers as a spirited young girl. The neighbor insists on plying the British woman with snacks, to the extent that the latter comes to abhor "not only the smell of the food, but also that of Sharmila's heavy, perspiring body." The teacher dreams of respite in cultural terms: of "the green mountains and clean, cool air" to the north of India, of a boarding house of her memory, "with its English landlady and very clean stairs and bathrooms."
In another story, "An Experience of India," an unnamed expatriate gets jaundice and similarly turns on a symbol of India she once not only tolerated but also admired. "Although Ramu always wore nicely laundered clothes," the British narrator tells the reader, of her servant, in her sick state she notes "a smell of perspiration … both sweetish and foul [that] filled me with disgust." She imagines a vest under his clean shirt, "black with sweat and dirt, which he never took off but slept in at night in the one-room servant quarter where he lived crowded together with all his family in a dense smell of cheap food and bad drains and unclean bodies."
---
Visceral strains of commentary on India by non-Indians arguably don't run through the world as untrammeled as they once did. A memorable recent example became known largely due to the backlash that ensued: Lena Dunham's 2013 explanation to Rolling Stone that she cut her first and only visit to India short due to an "onslaught of pure humanity." The realm of fiction arguably keeps open possibilities that nonfiction closes off. Jhabvala, though, didn't shield herself from recrimination; she openly identified with the emotions so many of her non-Indian characters exhibit in their adopted home. She did so most explicitly in an oft-quoted passage from one of her best-known essays, "Myself in India." In it, she uses language both personal and universal to describe the condition of the foreigner in India. She also reveals a metaphor central to her work. Just as the British schoolteacher of "Miss Sahib" first loves, then despises, her Indian neighbor, so too does any newcomer to India face a reckoning. "First stage, tremendous enthusiasm—everything Indian is marvelous; second stage, everything Indian not so marvelous; third stage, everything Indian abominable," Jhabvala wrote, of a cycle she'd been through repeatedly. ("I think of myself as strapped to a wheel," she continued.)
She herself met India "dazzled and besotted," she explained. "People said the poverty was biblical, and I'm afraid that was my attitude too. It's terribly easy to get used to someone else's poverty if you're living a middle-class life in it." In time, she found the poverty unbearable, that "it wasn't possible to accept it, and I also didn't want to." (As self-deprecating as Jhabvala is, a familiar bias can be detected in the balance of her attention: Westerners' valuations of India can seem tied, as a rule, to how the country makes them feel, as if they, not it, are the subject.)
To overlay biography onto fiction is a practice often used to minimize, rather than illuminate, a writer's legacy. For a reader aware of Jhabvala's biography, however, parallel streams in her fiction can seem to insist on comparison. The British wife who accepts India as a cost of matrimony in "A Lovesong for India" might recall Jhabvala's comments about her own move. "I knew nothing about it," she wrote at one point, of her interest in the country before marriage. "If my husband had happened to live in Africa, I'd have gone there." The jaundice that afflicts the character who imagines her servant's dirty vest echoes Jhabvala's own case of the illness, contracted during the writing of Heat and Dust. She thus wrote the book in a sort of hallucinatory state, caught "in a wave of revulsion for everything Indian," according to one assessment of her life, published soon after her death.
Heat and Dust won Jhabvala fame in the West, but received a thornier response in India (the best known pan, by the poet Nissim Ezekiel, called it "stereotyped in its characters and viciously prejudiced in its vision of the Indian scene"). "Once they found out I wasn't Indian, they didn't like my books at all," Jhabvala told The Guardian in 2005, appending her own version of the chorus of critics: "'She doesn't look deep; she doesn't know anything about us.'" The writer Anita Desai—one of Jhabvala's most prominent Indian admirers, who wrote the foreword for At the End of the Century—crossed paths with the writer when both were young women, and they struck up a friendship. A frequent commenter on Jhabvala's legacy, Desai once echoed her friend's notion of an Indian critical insularity driven by insecurity. "It's very sad that there was, and continues to be, resentment towards a foreigner writing about India with such frankness and irony," she said in 2005.
Yet if Jhabvala was, as she put it, strapped to a wheel in India, the perception by some critics that she treated characters with varying degrees of care makes sense. Someone who feels emotionally at the mercy of a foreign place might be excused during her toughest times for depicting that place and its inhabitants with less than full humanity. Most of the stories in At the End of the Century feature commentary by cultural adversaries about one another: British women cataloging the strengths and weaknesses of the Indian men and women around them, and vice versa, as if assessing cattle. Jhabvala's "stories work better," goes a line in a Washington Post review, written in 1986, "when [she] has more sympathy for her main subject." More than a decade later, a 2004 New York Times review of a short-story collection blamed her "overdeveloped satirical impulse" on "her state of spiritual exile." Life as a "perennial outsider" turned her "cold-eyed" as a philosopher or mystic. At a remove, the critic concluded, one cannot perform the task of the novelist: to "enter, at least temporarily, her characters' illusions in order to recreate them convincingly on the page."
Indeed, Jhabvala's moodiness arguably accounts for her strengths. Her hawkish eye pairs with an intolerance for the sort of romanticism that attends other European chroniclers of India. She herself connected the dots between the inheritance she was born into and the one she married into, between a Jewish and Indian sensibility. "I could understand the jokes before I understood Hindi," she told The Guardian, discussing cultural affinities she found in the realm of Indian family matters and humor. (Affinities of sensibility may account for why Jhabvala at her prickliest reminds me of one of my caustic, clever aunts.)
Jhabvala published Heat and Dust three years before another book on India by a British woman made waves: M. M. Kaye's The Far Pavilions, an epic romance that later inspired film, TV, and musical adaptations. A recent, excellent analysis of Jhabvala's strengths as a storyteller by the historian Maya Jasanoff for The New Yorker contextualizes the author's work amidst "a flurry of Raj nostalgia." Around the time of the Merchant Ivory adaptation of Heat and Dust came the TV miniseries version of The Far Pavilions. Also in the TV mix was The Jewel in the Crown, and on-screen, Gandhi and A Passage to India.
Kaye in particular provides a neat counterpoint to Jhabvala that reveals the latter's singular genius. Born to a British army couple in Simla, India, Kaye would go on to marry a British general. She wrote, as she lived, inside a bubble: The heroine of The Far Pavilions is Indian royalty; she's also mixed, a feature elevated in the narrative as the source of her virtue, desirability, and overall exceptionalism (the TV adaptation cast a blue-eyed American as this Indian princess). Kaye laid the blueprint for what a New York magazine review of the adaptation called "a subcontinent—of the trashy imagination," in a gleeful skewering that takes down the book too.
In the Jhabvala story "Passion" (not included in the new collection), a British woman draws a contrast between her and her roommate's Indian male lovers that comes to mind in this context: One man is redolent of "tigers, sunsets, and princes," a.k.a. "the India one read about in childhood"; the other, however, is "real," evoking an "everyday urban, suffering India that people in the West didn't know about." The same Guardian interview quotes an argument by the critic Aamer Hussein for Jhabvala as the first writer in English to consider the lives of the urban poor in north India, "people with small jobs and modest artistic aspirations, their lives often blighted with failure." And Jhabvala took aim with equal measure too. She chronicled hypocrisies as India transformed into an independent land: full of post-Raj, English hippies under the spell of gurus, as well as upper-crust Indians living segregated lives inside homes stocked with crafts from the country's hinterlands. "Nobody else in India had that clarity of vision of the new society," Desai told The Guardian.
Later in life, Jhabvala left India for New York and wrote about a side of the world where she described herself as finally at home. Proustian memories stirred her from the pickle aisles in delis; she found a community of decamped eastern Europeans. The stories she wrote in this later setting, included toward the end of the new collection, lack the unsettling power of her India-set ones. I found myself missing my ornery correspondent of the past, despite her biases. I missed subjects caught between worlds, whose biting observations about others recalled to me my relatives and myself, all of us able to say to one another the unsayable things. For if Jhabvala revealed herself at times to be a crank when out of her element, so might most people, in the privacy of their own homes.