The Most Anticipated TV Shows of 2019
In an ever more crowded field, the biggest attractions include Netflix's Russian Doll, Hulu's The Act, and CBS All Access's The Twilight Zone.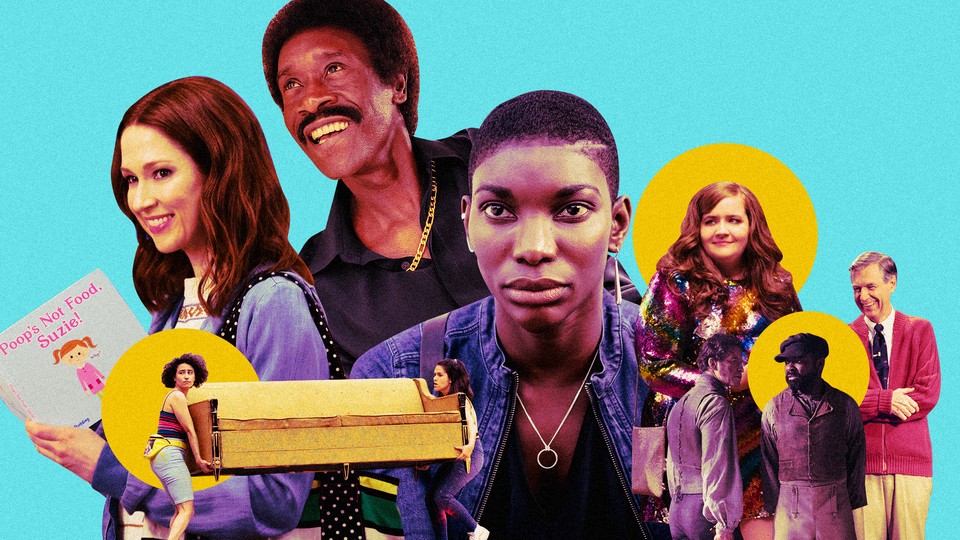 At this time last year, it was almost possible to write a straightforward preview of the year in television. In 2019: not so much. Peak TV might not have peaked yet, but it's fast approaching mind-numbing proportions—the kind of moment where so many shows are in the offing that, say, Nicole Kidman starring in an HBO limited series by David E. Kelley or Renée Zellweger headlining a Netflix drama doesn't elicit much more than an interested shrug.
FX Networks crunched the numbers around the end of last year, estimating that 495 original scripted series aired in 2018, up from 266 in 2011. Online streaming services contributed to the bulk of the increase, and they're not slowing down. The sheer volume of new series and miniseries and TV movies might seem to make it harder for returning shows, but we're awash in them, too: The critical smash Killing Eve returns for a second season in 2019, as does its creator Phoebe Waller-Bridge's Fleabag, as does Paolo Sorrentino's The Young Pope (now titled The New Pope). Peter Morgan's The Crown, the Duffer brothers' Stranger Things, and Pamela Adlon's Better Things all join the thinning ranks of series that have masterfully navigated our frazzled attention spans to secure a third season.
With all this in mind, here's a brief guide to what's in the pipeline. New and returning shows over the next three months come first, then everything else worth noting for the rest of the year. Some might categorize it as the year in which Game of Thrones finally pulls its Bayeux Tapestry of plot threads together; others as the year of Jordan Peele's The Twilight Zone reboot. If nothing else, let us pause to remember that amid such an abundance of content, 2019 is also the year bringing us Jennifer Lopez in NBC's live musical production of Bye Bye Birdie!
---
What to Watch Early in 2019: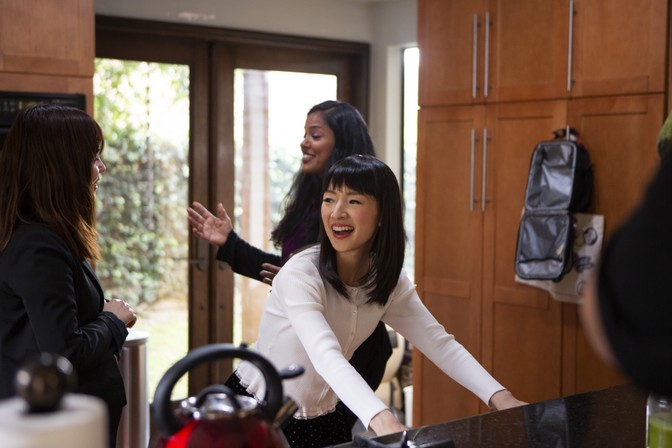 Tidying Up With Marie Kondo (Netflix, January 1)
If the barnstorming success of The Life-Changing Magic of Tidying Up made the author and "organizing consultant" Marie Kondo into a verb (your closet has either been Kondo-ed or it hasn't), Netflix's new reality series is a reminder that Kondo is also a person—a thoroughly empathetic and nonjudgmental one at that. Whipping her way through the homes of the cluttered and the chronically disordered, Kondo thoughtfully mines the interplay between physical and emotional baggage.
---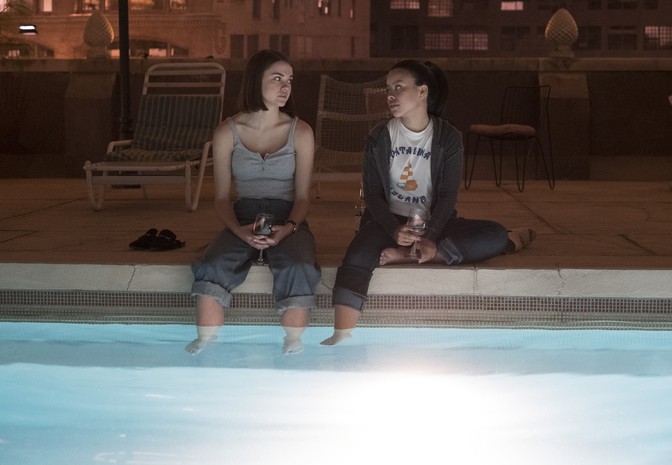 Good Trouble (Freeform, January 8)
For five seasons, the Freeform/ABC Family drama The Fosters tried to diversify the concept of the modern American family, presenting a unit helmed by a gay couple, Stefanie and Lena Foster, with five children. In the spin-off Good Trouble, two of those children, Callie and Mariana, move to a communal living space in Los Angeles, allowing the series to hopefully offer a more nuanced portrait of millennial life than the usual avocado-toast-and-scooters shtick.
---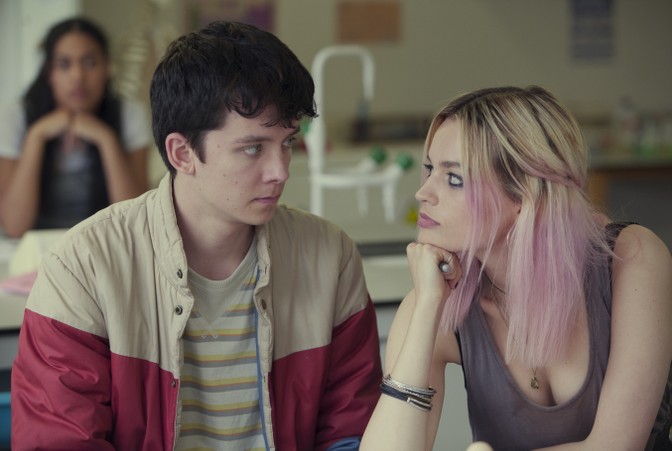 Sex Education (Netflix, January 11)
Gillian Anderson stars in Netflix's first dramedy of the year, playing a sex therapist whose unfiltered and open approach to motherhood mortifies her teenage son (Asa Butterfield)—until he realizes he can capitalize on her expertise among his inexperienced fellow students. If Netflix series often seem like pick-and-mixed versions of other hit shows, this one feels rather End of the F***ing World meets Big Mouth.
---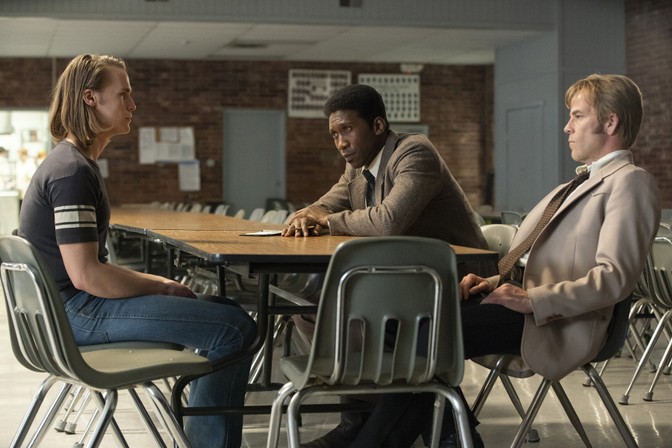 True Detective (HBO, January 13)
True Detective Season 1 was a surreal, Gothic, defiantly dour but generally artful thriller. True Detective Season 2 was a meme, then a total mess that seemed to exist only to meet HBO's orgy-scene requirement. What to expect of Season 3? Well, Mahershala Ali is in it, which is very good. There are multiple timelines again (potentially also good). And Nic Pizzolatto wrote almost all of it and this time directed multiple episodes (anyone's guess).
---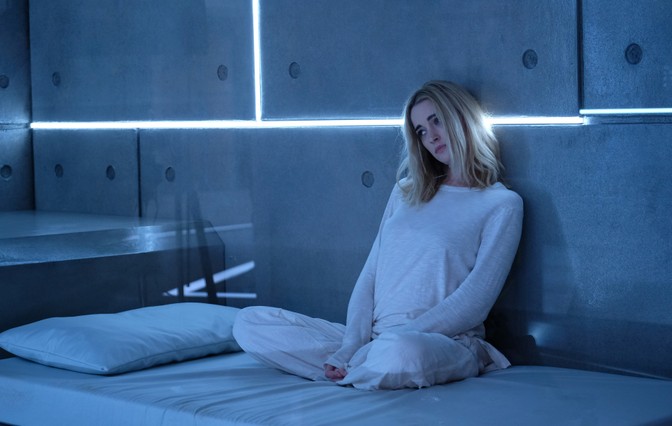 The Passage (Fox, January 14)
Fox's new apocalyptic drama is based on the Justin Cronin novel about secretive researchers trying to pinpoint a virus that might eradicate diseases globally. The drawback? It might also lead to the end of humanity. Mark-Paul Gosselaar stars as an agent who forms a close relationship with a young test subject (Saniyya Sidney), and who will almost certainly have to deal with the inevitable consequences of catastrophic scientific overreach.
---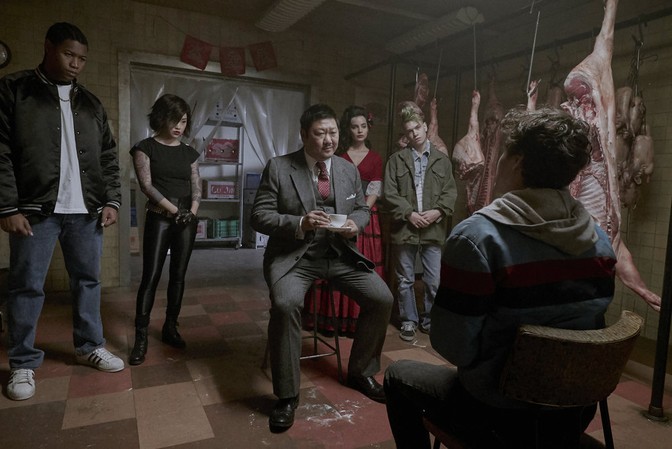 Deadly Class (SyFy, January 16)
This Russo brothers' (Avengers: Infinity War) adaptation of Rick Remender's comic-book series of the same name has intriguing potential: It counts Lana Condor (To All the Boys I've Loved Before), Avengers' Benedict Wong, and the punk legend Henry Rollins among its cast. And its premise (boarding school, but for the wannabe assassins descended from powerful crime families) is like a twisted, '80s-set Harry Potter. Whether the show can lift its characters out of the realm of clumsy stereotype is another question.
---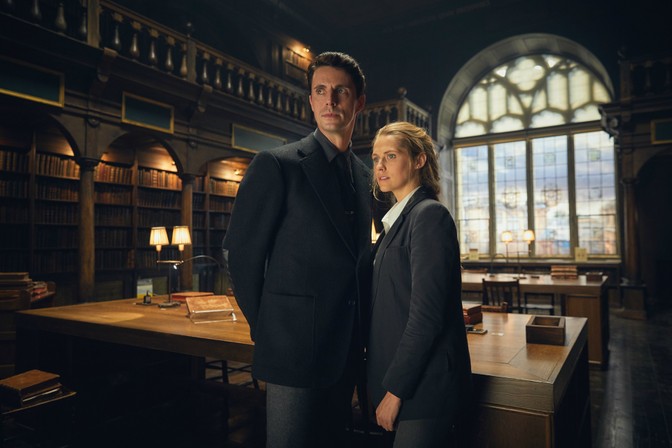 A Discovery of Witches (Sundance Now, January 17)
The British adaptation of the first book in Deborah Harkness's best-selling All Souls trilogy arrives on Sundance Now, starring a coterie of British actors (Alex Kingston, Trevor Eve, Lindsay Duncan) and Hacksaw Ridge's Teresa Palmer as an Oxford historian who's ushered into the supernatural world with the help of a vampire (Matthew Goode).
---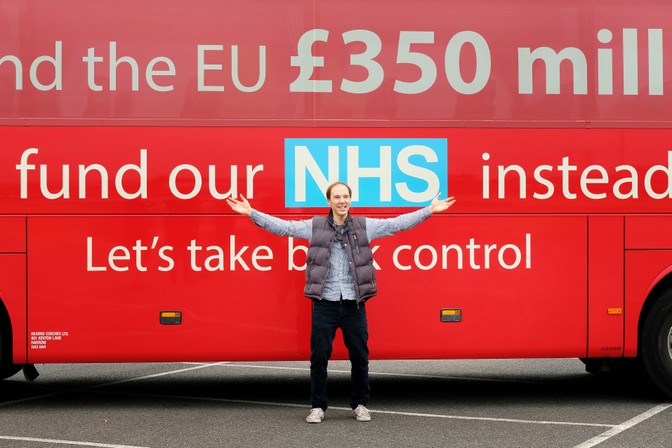 Brexit (HBO, January 19)
HBO's new ripped-from-the-headlines movie is a bit like a British version of Game Change, only with less attractive people and much more questionable manipulation of data. Benedict Cumberbatch adds to his collection of spectacular make-unders (ahem, Julian Assange) to play Dominic Cummings, the mastermind behind the campaign to get Britain to leave the European Union.
---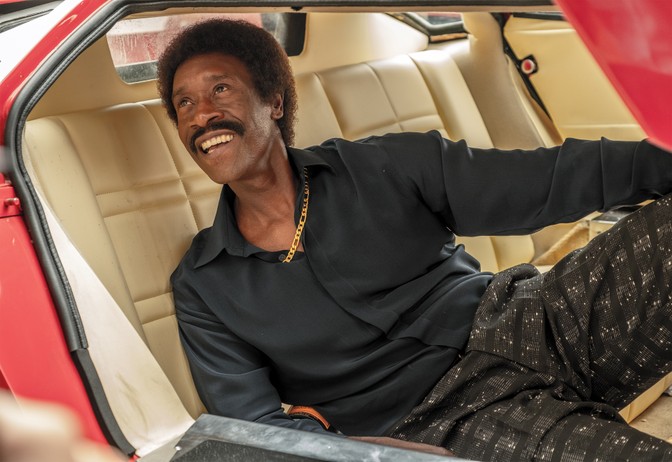 Black Monday (Showtime, January 20)
Don Cheadle, Andrew Rannells, and Regina Hall star in Showtime's newest comedy, the (fictionalized) story of how an infamous 1987 Wall Street crash was supposedly sparked by a boutique investment firm with shady ethics and outlandish personalities. As with Brexit, the question of whether the series will be too close to the news cycle for comfort is a very real one.
---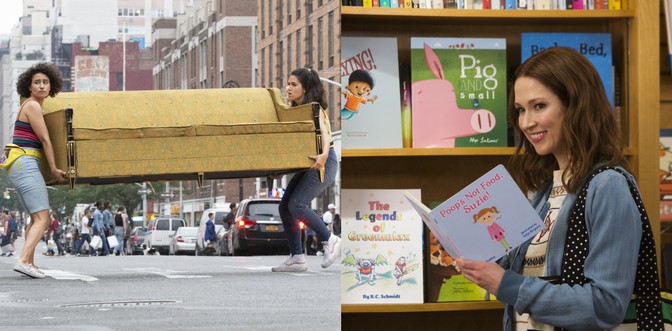 Broad City (Comedy Central, January 24)/Unbreakable Kimmy Schmidt (Netflix, January 25)
Two beloved comedies come to an end this year. After a distinctive, darker, election-inspired fourth season that tackled topics from abortion escorts to orgasm loss, Abbi and Ilana return for one last hurrah. And in the last batch of episodes from Tina Fey's series about a woman rescued from a bunker, Kimmy and Titus consider the #MeToo movement (Ronan Farrow makes a cameo) and how to make the world a less dismal place (again, timely.)
---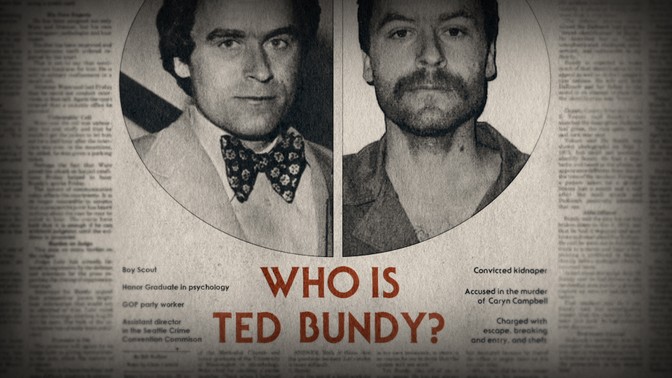 Conversations With a Killer: The Ted Bundy Tapes (Netflix, January 24)
The Emmy-winning documentarian Joe Berlinger (the Paradise Lost trilogy) has two Ted Bundy projects out this month. One, a dramatized story starring Zac Efron as the serial killer, debuts at Sundance. The other, a true-crime docuseries, comes to Netflix, probing Bundy's mind through previously unheard interviews recorded while he was on death row in Florida.
---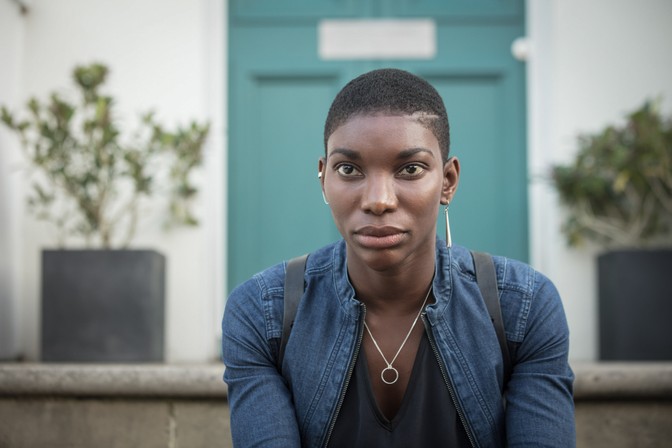 Black Earth Rising (Netflix, January 25)
Michaela Coel (Chewing Gum) stars in this drama about a legal investigator in London pulled into the prosecution of war criminals in her native Rwanda. The series, by The Honourable Woman's Hugo Blick, thoughtfully considers a horrifying chapter in human history and its sprawling legacy, with supporting actors including John Goodman, Tamara Tunie, and Harriet Walter.
---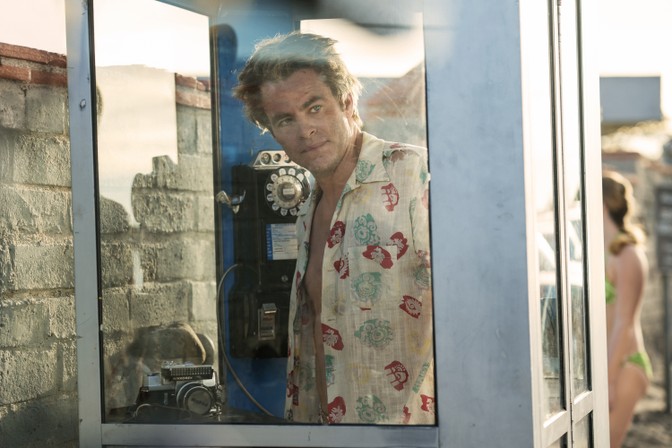 I Am the Night (TNT, January 28)
Anyone impatient for Wonder Woman 1984 can take solace in Patty Jenkins's new miniseries, a '60s-set drama based on true events that stars Chris Pine and India Eisley as a paparazzo and an adopted teenager. Together, they chase down family secrets that may or may not be linked to age-old Hollywood conspiracy theories and sex cults.
---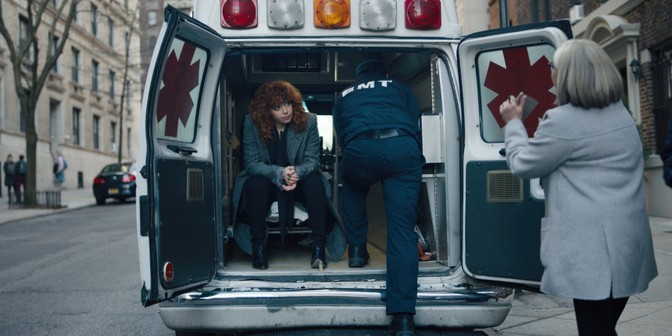 Russian Doll (Netflix, February 1)
Netflix's new comedy is shrouded in mystery, but it is at least co-created by Leslye Headland (Bachelorette), Natasha Lyonne, and Amy Poehler. Lyonne plays Nadia, the guest of honor at a party that seems to recur over and over again, Groundhog Day–style. Chloë Sevigny and Dascha Polanco guest star.
---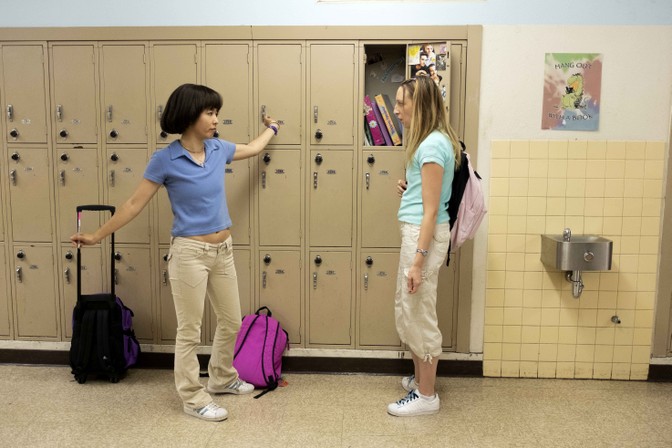 PEN15 (Hulu, February 8)
Executive-produced by the Lonely Island, PEN15 stars Maya Erskine and Anna Konkle, two adult actresses playing 13-year-old versions of themselves in middle school in the year 2000 (their schoolmates are played by actual 13-year-olds). Gel pens, AOL chat rooms, and leg-shaving dilemmas abound (the series is co-created by Erskine, Konkle, and Sam Zvibleman).
---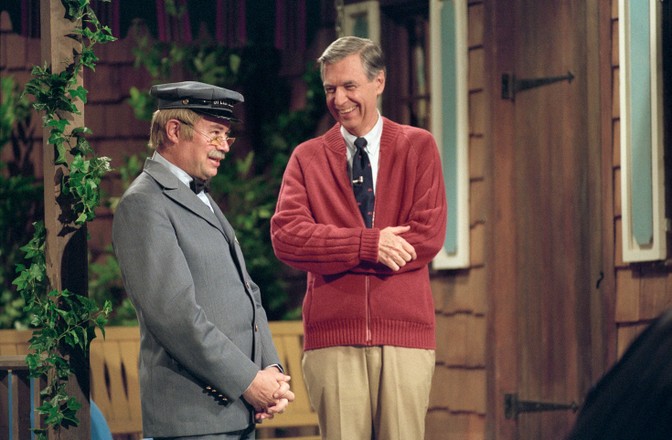 Won't You Be My Neighbor? (HBO, February 9)
Morgan Neville's documentary about Fred Rogers was one of the most acclaimed movies of 2018, exploring the essence and the appeal of a children's television icon. Through archival footage and interviews with Rogers's family and friends, Neville (the director of the Oscar-winning 20 Feet From Stardom) uses Rogers to consider role models, pedagogy, and the qualities of empathy and kindness.
---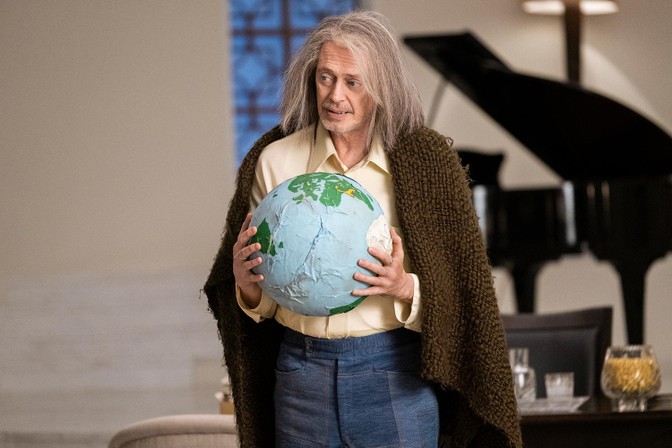 Miracle Workers (TBS, February 12)
Steve Buscemi is God. Daniel Radcliffe is an angel. In TBS's new celestial workplace comedy, created by Simon Rich (Man Seeking Woman) out of his 2012 novel What In God's Name, God has lost interest in the consuming project of taking care of Earth and its inhabitants, leaving Radcliffe's Angel Craig (yes, Craig) to try and handle the bulk of humanity's prayers.
---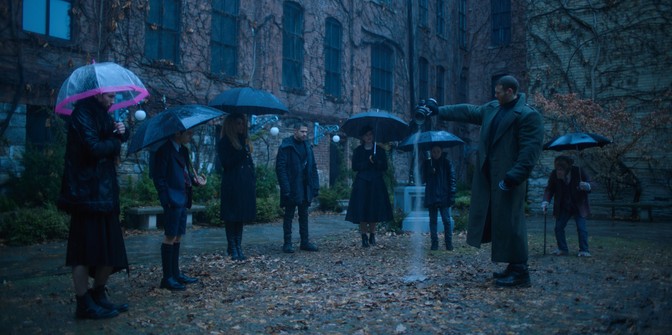 The Umbrella Academy (Netflix, February 15)
Gerard Way and Gabriel Bá's graphic-novel series is set in an alternate version of 1977, where President John F. Kennedy was never assassinated, and superpowered children are being raised and trained by a billionaire scientist and philanthropist. Ellen Page, Tom Hopper, Mary J. Blige, and Kate Walsh are among the cast, with Colm Feore as Sir Reginald Hargreeves, an extraterrestrial in disguise.
---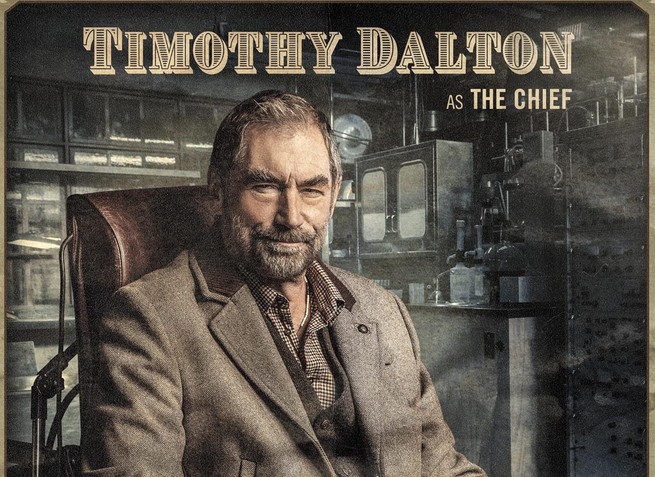 Doom Patrol (DC Universe, February 15)
DC and Warner Bros.'s streaming service debuted its first series, Titans, last year, but it apparently has big plans for 2019, including this spin-off series about (what else) a group of misfits with supernatural abilities trying to come to terms with the duality of their existence. April Bowlby, Brendan Fraser, Diane Guerrero, Timothy Dalton, and Matt Bomer star.
---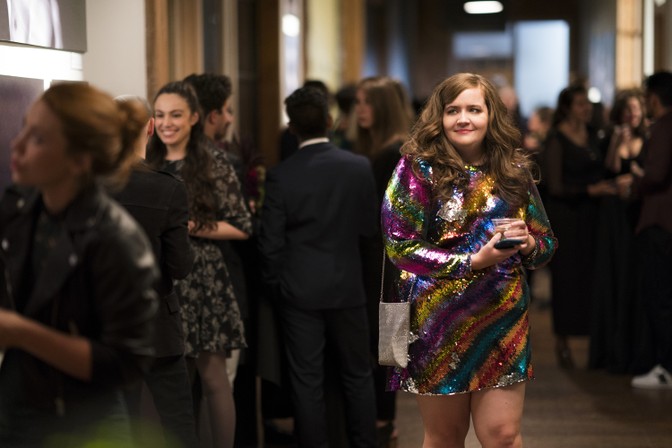 Shrill (Hulu, March 15)
One of the most promising shows of 2019 is Hulu's loose adaptation of a memoir by the writer and body-positivity advocate Lindy West. Saturday Night Live's Aidy Bryant stars as Annie, a journalist who rejects the constant messaging she receives that she needs to change who she is and how she looks. The six-episode series is executive-produced by Elizabeth Banks and Lorne Michaels.
---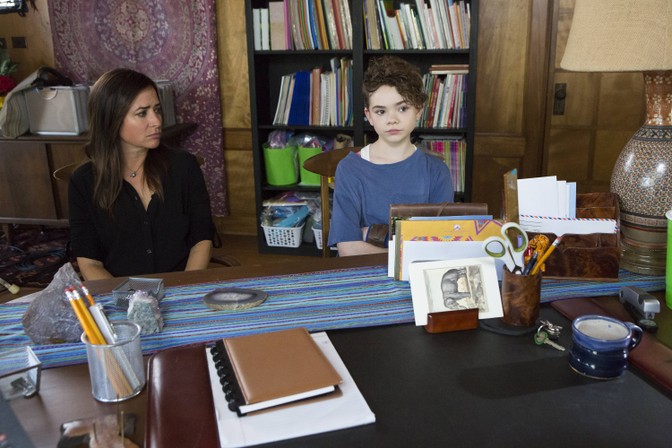 Better Things (FX, February 28)
Pamela Adlon's superlative series, about an actress taking care of her three strong-willed daughters and increasingly challenging mother (Celia Imrie), returns after a slightly extended hiatus. Adlon, who stars, also directed all 12 episodes of the new season, the first made without the show's co-creator, Louis C.K. Guest stars this time around include Sharon Stone and Matthew Broderick.
---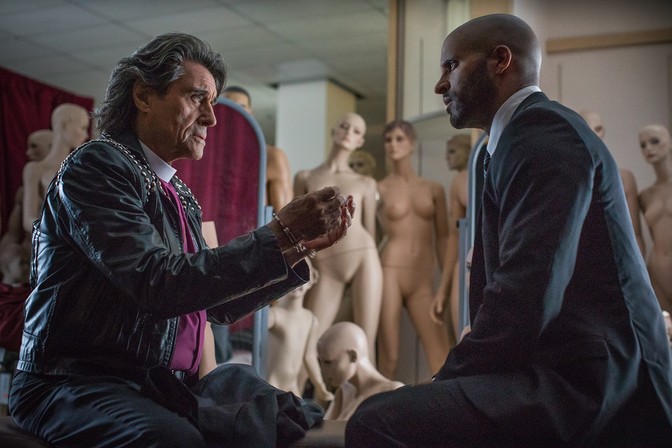 American Gods (Starz, March 10)
The first season of Starz's adaptation of Neil Gaiman's novel about ancient deities in modern America was extravagant, ambitious, and thuddingly unsubtle, prone to ludicrous outbursts of sex and violence. Since then, the show has changed showrunners more than once, but it returns for Season 2 with Ian McShane, Emily Browning, Ricky Whittle, Crispin Glover, and Pablo Schreiber among its stacked cast.
---
Turn Up Charlie (Netflix, March 15)
Idris Elba, while making new episodes of Luther, preparing for Coachella, swatting away Bond speculation, and functioning as the sexiest man alive, also somehow found time to make this new comedy for Netflix, which he co-created with Gary Reich. Elba plays an intermittently successful DJ recruited to serve as a nanny to his best friend's daughter. Piper Perabo and J. J. Feild co-star.
---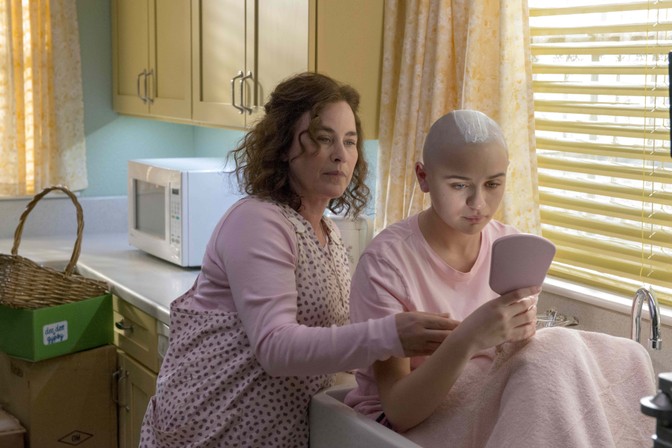 The Act (Hulu, March 20)
Patricia Arquette, Joey King, and Chloë Sevigny are among the stars in this adaptation of a striking BuzzFeed feature investigation by Michelle Dean about a woman with Munchausen Syndrome and her adult daughter. The story is the first installment of an anthology series that will recreate stranger-than-fiction true-crime tales.
---
Our Planet (Netflix, April 5)
Silverback Films and Sir David Attenborough, who previously collaborated on the stunning BBC documentary series Planet Earth and Blue Planet, bring their latest show to Netflix: a nature series (that took four years to film) about the world's most beautiful and fragile habitats. The eight-part series highlights the challenges of climate change, deforestation, and other man-made scourges.
---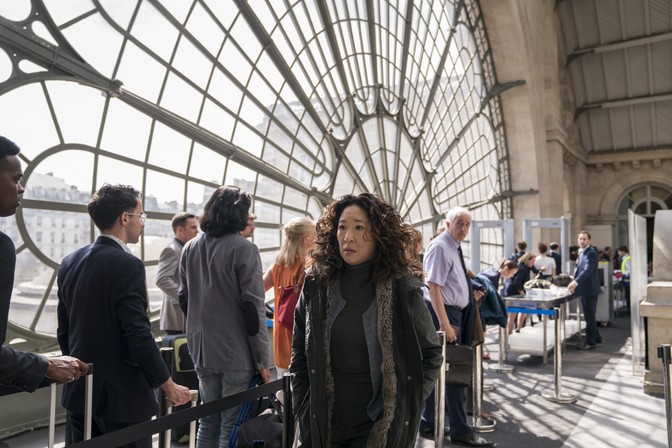 Killing Eve (BBC America, April 7)
Phoebe Waller-Bridge's drama about a cat-and-mouse game between an MI5 agent (Sandra Oh) and a dazzling, psychopathic assassin (Jodie Comer) was the best-reviewed show of 2018. It returns for a second season, picking up exactly where the first left off, and with Julian Barratt (The Mighty Boosh, Sally4Ever) and Henry Lloyd-Hughes (Harry Potter and the Goblet of Fire) added to the cast.
---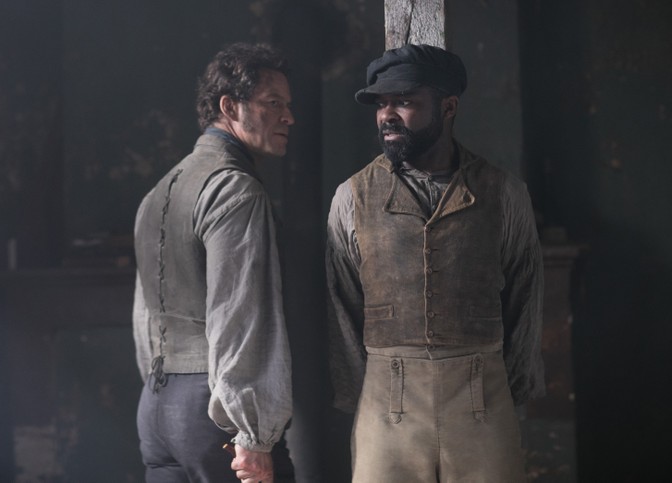 Les Misérables (PBS, April 14)
You either love the Schönberg and Boublil musical or you don't. The Andrew Davies (Pride and Prejudice) adaptation of Victor Hugo's novel is therefore either mercifully or tragically song-free, but it does boast a stellar cast (Lily Collins, David Oyelowo, Dominic West, Olivia Colman, Derek Jacobi) and a more probing excavation of the story's themes of inequality and survival.
---
Later in the year:
One of the most heavily touted (and still unnamed) series is Apple's first major drama about morning television led by Mimi Leder, and starring Reese Witherspoon, Jennifer Aniston, Steve Carell, and Gugu Mbatha-Raw. And Jordan Peele's long-awaited update of The Twilight Zone is on the docket for CBS All Access in 2019, with Peele stepping into Rod Serling's shoes.
Ryan Murphy's first Netflix show, The Politician, is a comedy starring Ben Platt as a guy with aspirations for high office (which co-stars Gwyneth Paltrow and Jessica Lange). Also on Netflix is What/If, an anthology drama from Mike Kelley (Revenge) exploring the subject of morality; its first season stars Renée Zellweger. On FX, Lin-Manuel Miranda and Thomas Kail's Fosse/Verdon explores one of the most fruitful creative partnerships of all time, that between the choreographer Bob Fosse (Sam Rockwell) and the dancer Gwen Verdon (Michelle Williams). Also on FX, Alex Garland's Devs features Sonoya Mizuno and Nick Offerman in a miniseries set in the tech world.
In the realm of spin-offs and nonfiction adaptations, TNT has the troubled TV incarnation of Bong Joon-ho's Snowpiercer, starring Jennifer Connelly and Daveed Diggs. Amazon will debut Modern Love, based on the long-running New York Times essay series, and written and directed by John Carney (Once). Its ensemble cast features Anne Hathaway, Tina Fey, John Slattery, Julia Garner, and Dev Patel. Disney's streaming service is set to debut Star Wars: The Mandalorian, a supposedly gritty series set after the fall of the Empire, and starring Pedro Pascal, Gina Carano, Giancarlo Esposito, and Nick Nolte. Showtime has The Loudest Voice in the Room, an eight-part miniseries based on Gabriel Sherman's book about the Fox News founder Roger Ailes, starring Russell Crowe and Naomi Watts. And NBC's prequel of sorts to Downton Abbey, Julian Fellowes's The Gilded Age, is also set for 2019.
It's an astonishing year for literary adaptations. Barry Jenkins (Moonlight, If Beale Street Could Talk) adapts Colson Whitehead's The Underground Railroad for Amazon. Reese Witherspoon and Kerry Washington star in Hulu's series based on Celeste Ng's Little Fires Everywhere. HBO has adaptations of Matt Ruff's Lovecraft Country (with Jonathan Majors and Jurnee Smollett-Bell) and Tom Perrotta's Mrs. Fletcher (starring Kathryn Hahn). It also has The Undoing, a drama with Nicole Kidman and Hugh Grant based on Jean Hanff Korelitz's You Should Have Known. Oh, and the small matter of His Dark Materials, the Philip Pullman adaptation with Dafne Keen, James McAvoy, and more Lin-Manuel Miranda.
Also in books, Hulu has George Clooney's Catch-22 with Christopher Abbott, Kyle Chandler, and Hugh Laurie. Sundance debuts an adaptation of Umberto Eco's The Name of the Rose with John Turturro and Rupert Everett. Netflix brings a revival of the miniseries based on Armistead Maupin's Tales of the City, with Laura Linney, Olympia Dukakis, and Ellen Page.
True-crime wise, it's the year of Ava DuVernay's The Central Park Five, a five-episode miniseries based on an infamous miscarriage of justice in 1989. HBO has The Case Against Adnan Syed, an Amy Berg documentary sure to spawn a thousand Reddit threads, as well as The Inventor: Out for Blood in Silicon Valley, an Alex Gibney take on Theranos and Elizabeth Holmes. It also will premiere Chernobyl, a miniseries about the Ukrainian nuclear disaster starring Jared Harris and Stellan Skarsgård. Epix's The Godfather of Harlem stars Forest Whitaker as the infamous New York gangster Bumpy Johnson.
In lighter fare, Netflix's Tuca and Bertie is an endearing, adult animated series with Tiffany Haddish and Ali Wong. The streamer's Living With Yourself stars Paul Rudd as a man who somehow seems to manifest a clone. Netflix also has Dolly Parton's Heartstrings, an anthology series with every episode based on a different Dolly song. And BET will show an update of First Wives Club by Tracy Oliver (Girls Trip) with Michelle Buteau and Jill Scott.
In terms of spy, superhero, and fantasy shows, there are too many to mention. But briefly: HBO's Watchmen, created by Damon Lindelof and starring the inimitable Regina King, seems promising. As does Michael B. Jordan's Raising Dion, a Netflix series about a single mother raising a son with abnormal powers. And USA has Treadstone, a spin-off from the various intellectual properties related to Jason Bourne. The BBC and Amazon's Good Omens, adapted from the Neil Gaiman/Terry Pratchett novel about demons and angels, stars David Tennant and Michael Sheen. There's also Netflix's Dark Crystal: Age of Resistance, a prequel to the 1982 Jim Henson film with Anya Taylor-Joy and Taron Egerton.
---
Returning shows later in the year:
Remember all those existing shows that people once watched? Like Game of Thrones, back for its final few episodes on HBO in April? Also returning for their swan song is Showtime's Homeland, in June, as well as HBO's Veep and Netflix's Orange Is the New Black, to be scheduled for later in the year. Excitingly, HBO's eternally awaited movie conclusion to Deadwood is also scheduled for some time in 2019.
Then there are the shows you loved coming back for a sophomore season: HBO's Big Little Lies and The New Pope and Barry, Amazon's Fleabag and Jack Ryan, Netflix's The OA, The End of the F***ing World, Mindhunter, and Dark among them.
Plus there's all the series that have miraculously survived for multiple seasons: IFC's Documentary Now!, Hulu's The Handmaid's Tale, HBO's Insecure, and Netflix's Stranger Things 3. Not to mention more episodes of Charlie Brooker's Black Mirror heading to Netflix in 2019, just in case everyone wasn't panicked enough already.