25 Movies to Look Forward to in 2019
Captain Marvel, The Lion King, Joker, Little Women, plus the usual slew of sequels (and some exciting original projects)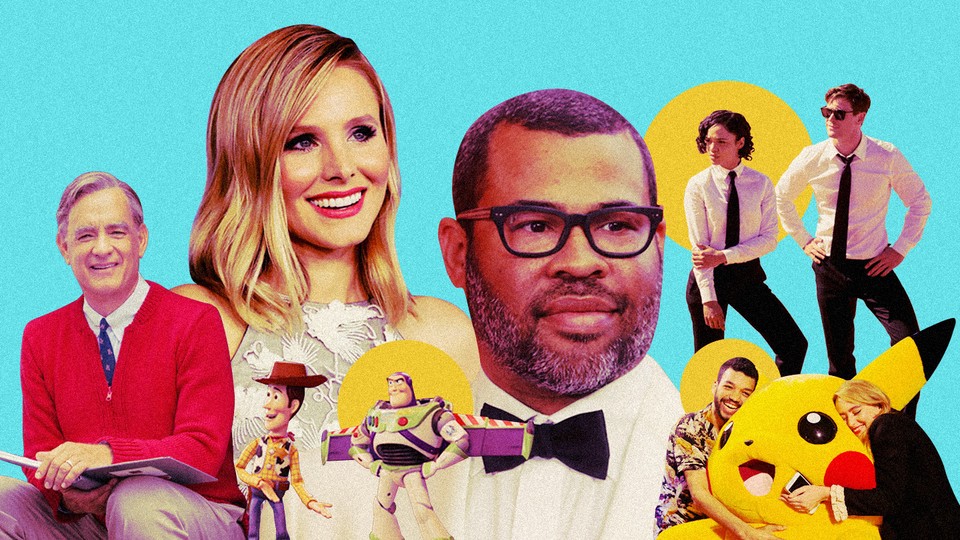 Last year was a record one for Hollywood, at least in terms of box office, powered by superheroes such as Black Panther and the Avengers, surprise smash hits such as Crazy Rich Asians and A Star Is Born, and the quick rise and fall of subscription-based ticket services such as MoviePass. Such a constantly evolving industry might have difficulty replicating that success, but 2019 has plenty of promising films to look forward to, along with the usual coterie of remakes, sequels, and superhero-franchise entries. Here's a look at 25 of the most interesting movies on deck so far.
---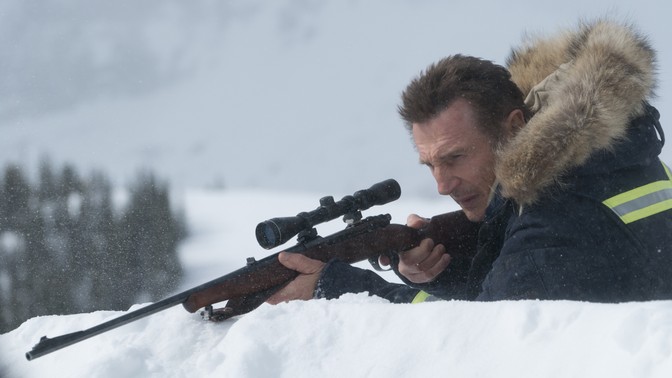 What It Is: The latest in a beloved, and important, moviegoing tradition: a wintertime Liam Neeson thriller, an old-fashioned pulpy flick about a middle-aged man who finds himself in some extraordinary situation. In Non-Stop, the actor was fighting villains on a plane; in The Commuter, the setting was a train. In Cold Pursuit, based on the Norwegian thriller In Order of Disappearance, he's delivering justice via snowplow.
If You Need Convincing: Go watch some of Neeson's prior action flicks. There's more to him than the Taken franchise—films such as A Walk Among the Tombstones and Run All Night are great examples of his unmatched everyman gravitas. "What makes you think you can kill a man?" someone asks him in the trailer. "I read it in a crime novel," Neeson grumbles back. Sign me up.
---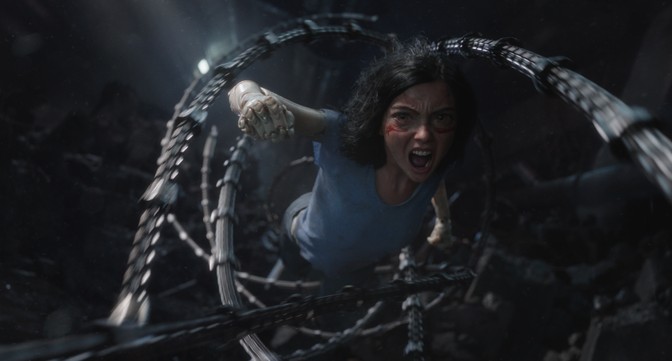 What It Is: A long-delayed, extremely elaborate adaptation of Yukito Kishiro's totemic manga series, directed by Robert Rodriguez (Spy Kids, Sin City) and written and produced by James Cameron. Cameron had long wanted to make the film himself, but given his work on the many Avatar sequels, he finally handed the project to Rodriguez, who has rendered it with a mix of real-life actors and epic-looking CGI. Battle Angel follows Alita (Rosa Salazar), a cyborg creation who comes of age in a post-apocalyptic world.
If You Need Convincing: The trailer suggests this will certainly be a unique experience. Alita herself is depicted as a sort of living cartoon, a human-looking girl with gigantic eyes. Though the movie's many delays (it was originally scheduled to come out last July, then last December, before being pushed to February) suggest a project in turmoil, Rodriguez does have a gift for tackling the most visually improbable subjects.
---
What It Is: The 21st film in the Marvel Cinematic Universe and the first centered on a female superhero. Brie Larson plays Carol Danvers, an Air Force pilot who encounters aliens, becomes a galactic secret agent of sorts, and then returns to Earth to save it from an interplanetary war. The entire endeavor is set in the 1990s, which means the return of MCU characters such as Ronan the Accuser (Lee Pace) and Agent Coulson (Clark Gregg).
If You Need Convincing: For those on the MCU train, this will be an essential entry, one that likely feeds into the chaos of the next Avengers movie (Captain Marvel's appearance was teased in the last film). Even if not, it's certainly a milestone for the franchise, both because of its hero and the fact that it's the first entry directed by a woman (Anna Boden, along with her directing partner Ryan Fleck).
---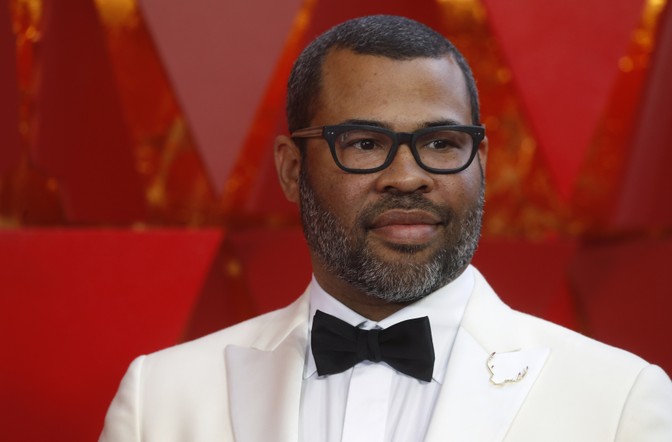 Us (March 15)
What It Is: An extremely scary-looking piece of psychological horror written and directed by Jordan Peele, coming just two years after his Oscar-winning sensation, Get Out. The plot is mostly shrouded in mystery, but the trailer sees Lupita Nyong'o and Winston Duke as a married couple with kids who are tormented by haunting mirror versions of themselves brandishing gold scissors.
If You Need Convincing: After the success of Get Out, Peele was offered all kinds of huge-budget projects, including a long-gestating remake of the anime classic Akira. Instead he opted to use his new Hollywood clout to make the rarest of things: an entirely original movie not based on a preexisting property. From its first trailer, Us looks like another visually inventive and genuinely unsettling project from one of the country's most exciting talents.
---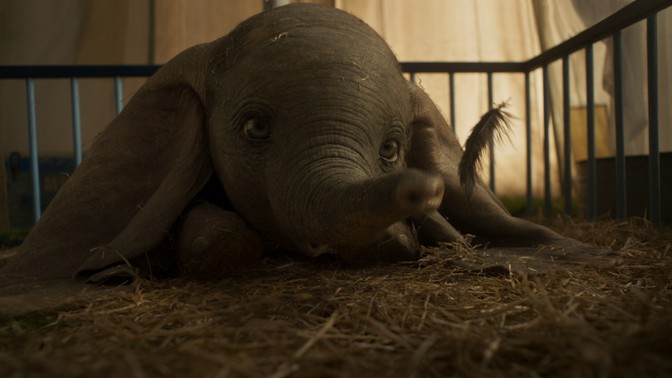 Dumbo (March 29)
What It Is: The latest in Disney's ongoing project to remake all its animated classics, this one takes that adorable, big-eared elephant and turns him into the CGI star of a live-action circus. Michael Keaton, Colin Farrell, Eva Green, and Danny DeVito are among the cast.
If You Need Convincing: Tim Burton (who's been on the Disney carousel before with Alice in Wonderland) has not made a particularly great movie in years, but perhaps he'll be revitalized by the strength of the source material and by working with old creative partners such as Keaton and DeVito. The trailer certainly suggests a film with the odd, melancholy tone of the original.
---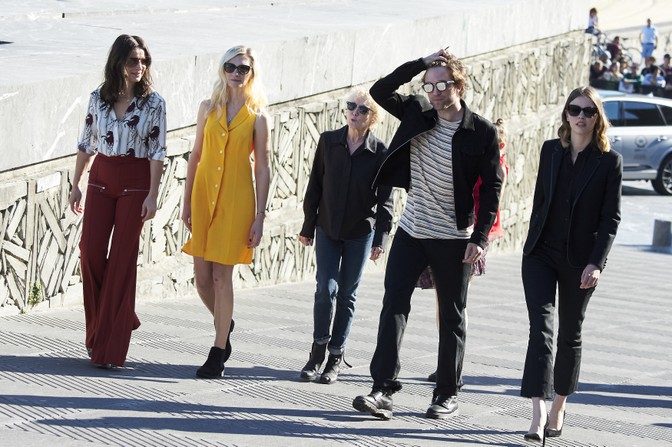 What It Is: Perhaps the most confounding, sexually explicit, and intermittently gory entry on this list, Claire Denis's High Life is nonetheless bound to be a major critical favorite of 2019 after premiering at last year's Toronto International Film Festival. Starring Robert Pattinson, Juliette Binoche, and André Benjamin, it's the story of a group of convicts on a decades-long, deep-space mission.
If You Need Convincing: Denis is one of the greatest living directors, and this is her at her most ambitious, delivering a piece of strange, frosty, but oddly heartfelt sci-fi that only she could create. And Pattinson, who like his Twilight co-star Kristen Stewart has pursued offbeat projects since his big-ticket franchise wrapped up, is doing career-best work at the film's center.
---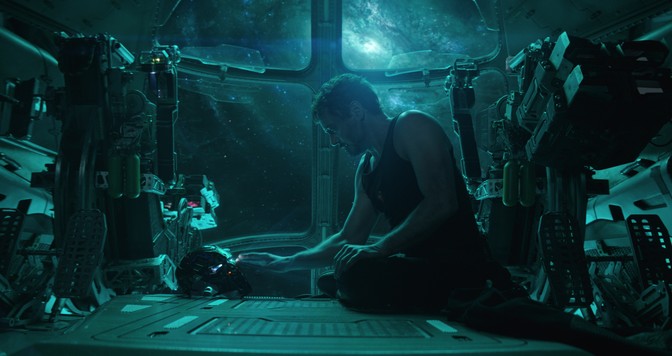 What It Is: The 22nd Marvel Cinematic Universe movie, the fourth Avengers entry, and the end … of something, at least. The world-dominating superhero franchise isn't going anywhere, but some of its biggest leads are ready for retirement. Before they go, there's one big mission left: defeating Thanos (Josh Brolin) and rescuing the heroes he snapped out of existence in the last Avengers movie.
If You Need Convincing: Disney certainly doesn't think you do. Endgame's trailer beat online records for viewership. This is the first film that feels as if it could plausibly cross the $300 million threshold in its first weekend—an unheard-of feat.
---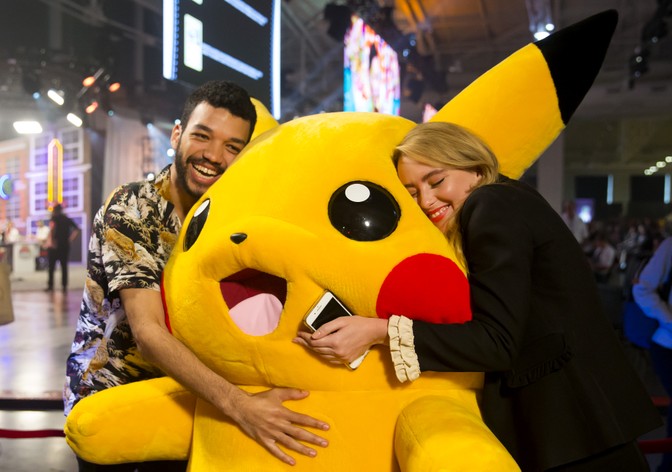 What It Is: Perhaps you've heard of Pokémon and the yellow electric mouse called Pikachu that serves as its unofficial mascot. Well, imagine if Pikachu were the star of a live-action movie, set in the world of Pokémon. Now imagine that he's voiced by Ryan Reynolds. Now imagine that he's a detective trying to crack the mystery of a missing person with his pal Tim (Justice Smith). See? Easy to understand!
If You Need Convincing: Did you not read the above? In this film, Pikachu is a detective—one rendered with glorious CGI fur by the director Rob Letterman (Goosebumps). This film promises to be the first of several set in the Pokémon world, if it connects with audiences.
---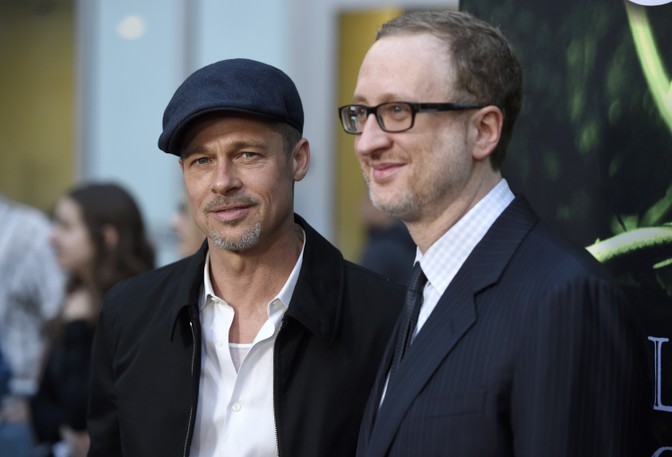 Ad Astra (May 24)
What It Is: Another auteurist piece of sci-fi, this time from the great, meditative master James Gray (We Own the Night, The Lost City of Z). Brad Pitt plays an Army engineer traveling to Neptune in search of his father (Tommy Lee Jones), who disappeared on a mission decades prior. Ruth Negga, Donald Sutherland, and Jamie Kennedy round out the cast.
If You Need Convincing: Details on Ad Astra remain scarce, but it's by far Gray's biggest production ever, with Pitt using his box-office clout to help the director secure a $50 million budget. It'll be exciting to see Gray try to match the staggering ambition of The Lost City of Z.
---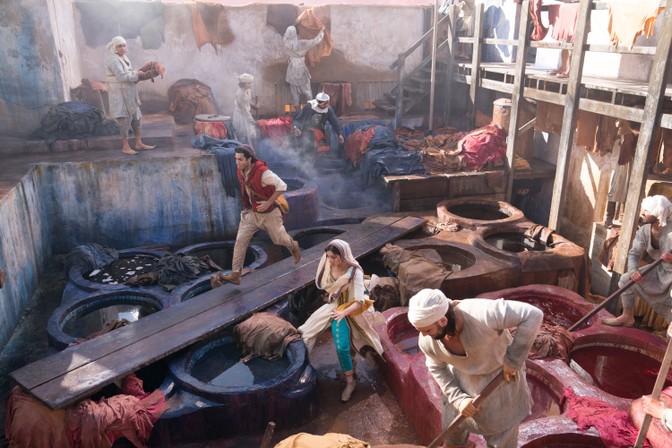 What It Is: The second of three Disney live-action remakes this year, this one turning the 1992 musical into an action-filled epic. The director Guy Ritchie specializes in translating beloved properties into something a little more bruising and gritty, which was his approach with Sherlock Holmes and King Arthur. Will he modify his style at all for this more family-focused feature?
If You Need Convincing: Though the film's leads, Mena Massoud and Naomi Scott, are relative unknowns, Disney has brought out a big gun to replace Robin Williams as the genie: Will Smith. The potential strangeness of such a huge star stepping into an iconic role could be worth the ticket price.
---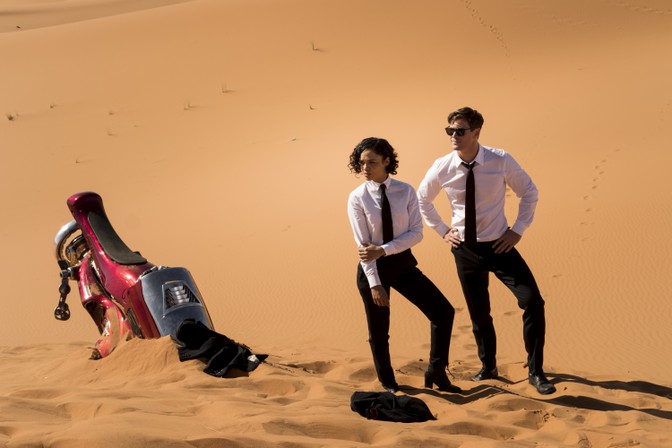 What It Is: A reboot of the somewhat tortured Men in Black series starring Chris Hemsworth and Tessa Thompson as two sunglasses-wearing, alien-busting secret agents who get drawn into—what else?—an intergalactic murder mystery. Liam Neeson, Emma Thompson, Rebecca Ferguson, and Kumail Nanjiani (voicing an alien) co-star.
If You Need Convincing: The series was never able to recapture the magic of its original entry, despite bringing back Will Smith and Tommy Lee Jones for two sequels. Wiping the slate clean and just clinging to the basic concept (a secretive alien agency on Earth) with a bunch of charming new stars might be the right approach. F. Gary Gray (Friday, Straight Outta Compton) directs.
---
What It Is: Nine years after Pixar's series ended pretty definitively, it's another Toy Story movie, in which Woody, Buzz Lightyear, Jessie, and the rest of the gang have new adventures with their owner Bonnie. This project has gone through many forms on its way to production, first being billed as a romantic comedy and losing a director and multiple screenwriters.
If You Need Convincing: The story now seems to revolve around a creature called Forky (Tony Hale), a plastic spork who gained sentience when someone glued googly eyes onto him and began using him as a toy. If you've been waiting for this series to delve into the philosophical underpinnings of toy consciousness, your moment has arrived.
---
Ford v. Ferrari (June 28)
What It Is: James Mangold (Walk the Line, Logan) tells the story of a pitched battle between Ford and Ferrari at the 1966 24 Hours of Le Mans race, during which the titans of the American motor industry endeavored to create a car from scratch that could beat the perennially dominant Italian company.
If You Need Convincing: This is a more old-fashioned, star-driven biopic, the likes of which Hollywood rarely sees in the summer anymore. Christian Bale stars as the driver Ken Miles, while Matt Damon plays Carroll Shelby, the designer who crafted the famed Ford GT40.
---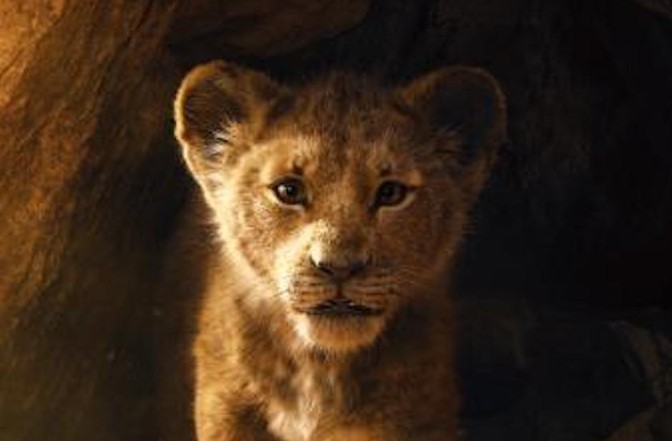 What It Is: You remember The Lion King? The animated film from 1994? Well, this is just that, rendered in glorious CGI and furnished with an all-star cast including Donald Glover, Beyoncé, and a returning James Earl Jones. The initial teaser is essentially a shot-for-shot remake of the original movie's opening, though Disney has assured folks that the entire film won't be quite as imitative.
If You Need Convincing: This film is stretching the limits of the phrase "live-action remake," given that it features no actual human performances, but the director Jon Favreau did a solid job with The Jungle Book, and this promises to be similarly spectacular-looking.
---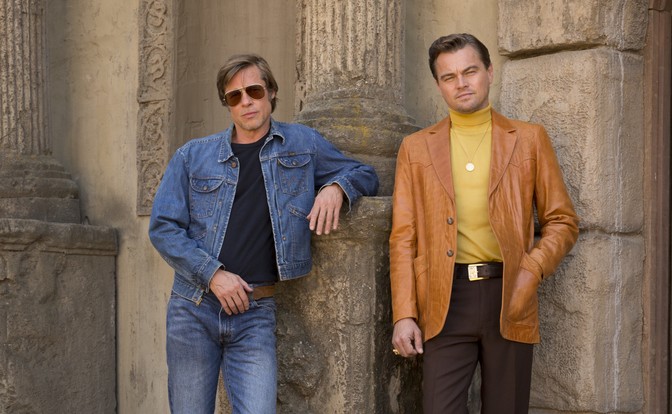 Once Upon a Time in Hollywood (July 26)
What It Is: Summer 2019's think-piece nexus. It's a film set around the time of the 1969 Manson murders, directed by Quentin Tarantino, in which Roman Polanski, Sharon Tate, Steve McQueen, and, well, Charles Manson feature as supporting characters. Bound to cause a bit of a stir.
If You Need Convincing: Leonardo DiCaprio, who hasn't been in a movie since 2015's The Revenant, plays the lead role of a fading actor who failed to transition from television to movies. Brad Pitt plays his close friend and longtime stunt double. Margot Robbie plays Sharon Tate. The rest of the cast features names like Damian Lewis, Al Pacino, Lena Dunham, and Bruce Dern.
---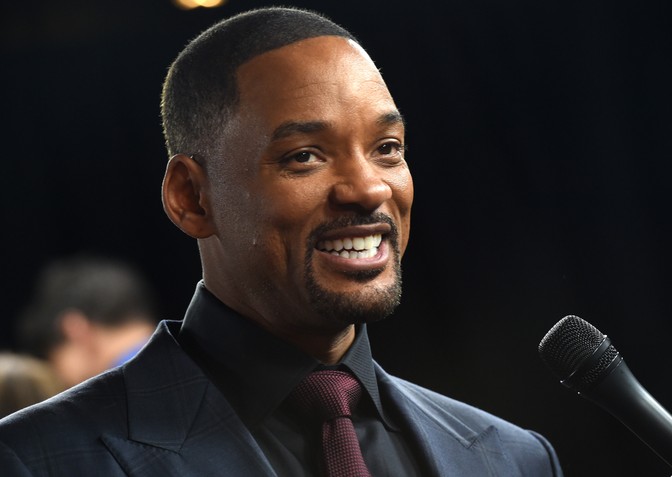 Gemini Man (October 4)
What It Is: One of the longest-gestating projects in Hollywood (the script has bounced from studio to studio for more than 20 years), Gemini Man is a script about an aging assassin who does battle with a younger clone of himself; Will Smith will play both roles. Given the technology demands of de-aging an actor, it's taken this long for the movie to be realized.
If You Need Convincing: The film is directed by two-time Best Director Oscar winner Ang Lee, who is constantly pushing at the boundaries of film technology (his last effort, Billy Lynn's Long Halftime Walk, was presented in a ridiculously high, crystal-clear frame rate).
---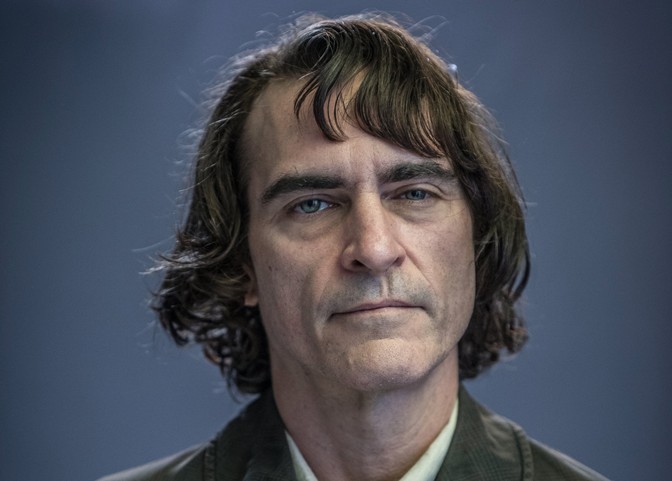 Joker (October 4)
What It Is: A movie about the Joker, Batman's longtime nemesis, who has already appeared in every iteration of the superhero franchise (played by Cesar Romero, Jack Nicholson, Heath Ledger, and Jared Leto) but now gets his own stand-alone feature that has nothing to do with any other comic-book movies. Joaquin Phoenix plays the crown prince of crime.
If You Need Convincing: The film is being produced by Martin Scorsese, and the director Todd Phillips seems to be aiming for a very stripped-down, early-1980s vibe recalling Scorsese's The King of Comedy. That film's star, Robert De Niro, here plays a talk-show host, and the Joker has been repurposed as a failed stand-up comedian.
---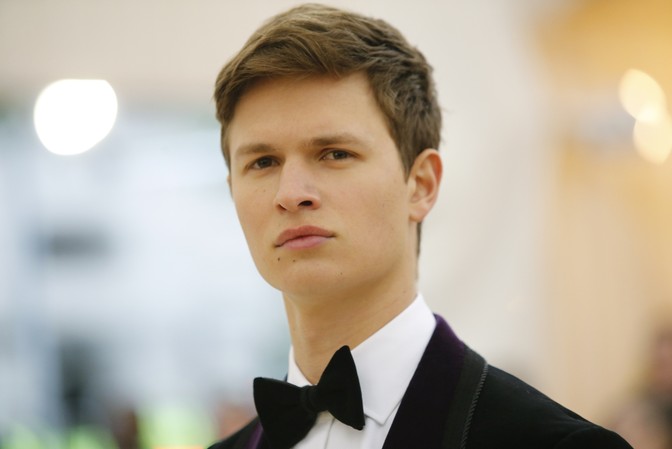 The Goldfinch (October 11)
What It Is: An adaptation of Donna Tartt's best-selling novel, which won the 2014 Pulitzer Prize for fiction. It follows Theodore Decker (Ansel Elgort), who survives a terrorist bombing at age 13 and then embarks on a life of crime revolving around art forgery.
If You Need Convincing: The film is directed by John Crowley, who mounted a handsome adaptation of Colm Tóibín's Brooklyn in 2015, and was adapted by Peter Straughan, whose work on 2011's Tinker Tailor Soldier Spy helped distill a very complex book into a watchable, gripping movie. Jeffrey Wright, Nicole Kidman, and Sarah Paulson round out the cast here.
---
A Beautiful Day in the Neighborhood (October 18)
What It Is: A drama about an Esquire journalist (Matthew Rhys) who is assigned to write a profile of Fred Rogers (Tom Hanks), the longtime host of Mister Rogers' Neighborhood, as he enters the twilight of his career. Life lessons will surely be learned, and Hanks's eyes will surely twinkle.
If You Need Convincing: Marielle Heller, one of Hollywood's most promising directors, has already won plaudits for her first two films—The Diary of a Teenage Girl and Can You Ever Forgive Me?—both based on books about real-life figures. Here, she tackles another form of memoir.
---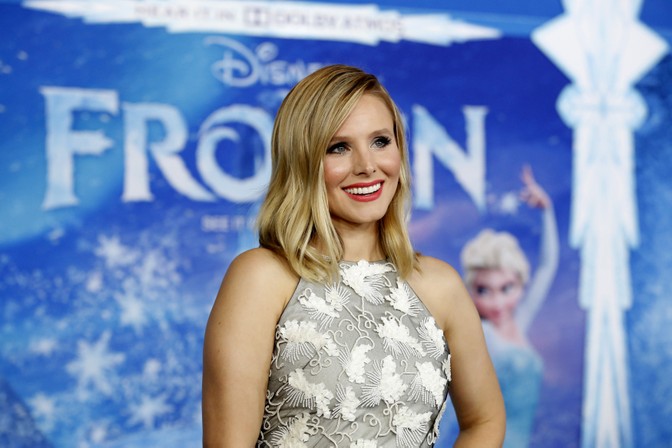 Frozen 2 (November 22)
What It Is: A sequel to the 2013 Disney film Frozen, which made $1.2 billion worldwide, conquered all of pop culture, and almost single-handedly revived the Disney musical.
If You Need Convincing: If you have kids, or simply loved the first movie, I think the die may already be cast on this front. But Disney has so far provided no detail on the film's plot.
---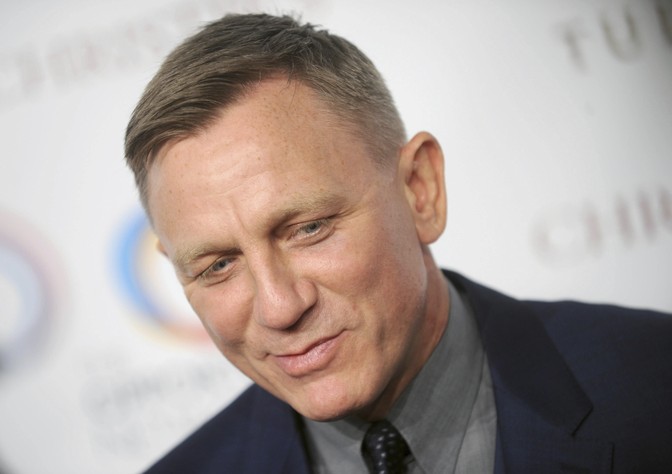 Knives Out (November 27)
What It Is: Rian Johnson (Star Wars: The Last Jedi) is leveraging his now-galactic clout to make a smaller-scale mystery thriller with an all-star cast. The project came together last fall and production has already wrapped, but plot details are a mystery (it's described as a modern whodunnit).
If You Need Convincing: Johnson's casting chops are second to none, and the ensemble here includes Daniel Craig, Chris Evans, Lakeith Stanfield, Michael Shannon, Toni Collette, Christopher Plummer, and Ana de Armas.
---
---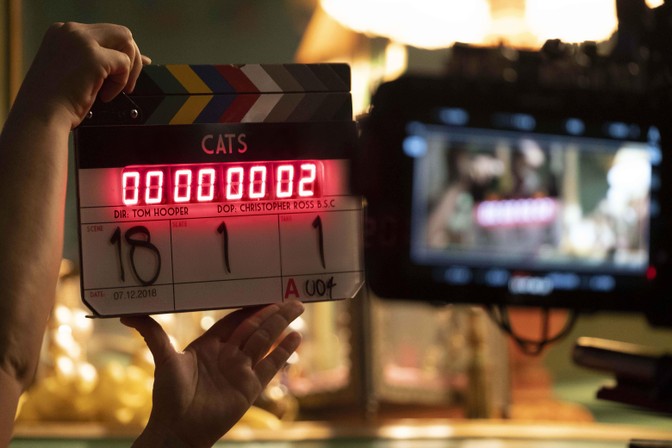 Cats (December 20)
What It Is: Well, see, there are all these cats, and they live in a garbage dump, and one night they all get together to sing songs and pick which one of them gets to go to heaven. You try explaining the plot of Cats!
If You Need Convincing: Tom Hooper (Les Misérables) is directing, so if you liked his prior musical adaptation, you might enjoy his take on Andrew Lloyd Webber. The cast includes Taylor Swift as Bombalurina, Jennifer Hudson as Grizabella, Ian McKellen as Gus the Theater Cat, Idris Elba as Macavity, and Judi Dench as Old Deuteronomy. Cats! It's about … cats!
---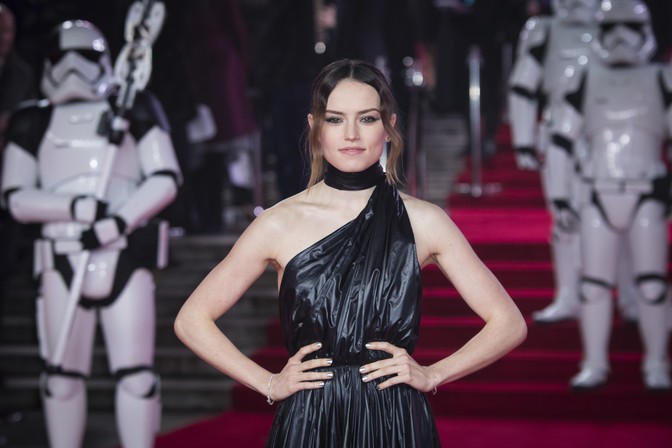 Star Wars: Episode IX (December 20)
What It Is: J. J. Abrams directs the ninth entry in the Star Wars series, a popular series of films about wars in stars. All else, including a title, is shrouded in secrecy, though the late Carrie Fisher will be somehow involved (via scenes shot for prior films that ended up on the cutting-room floor).
If You Need Convincing: If you're not on board nine episodes in, this might not be the franchise for you.
---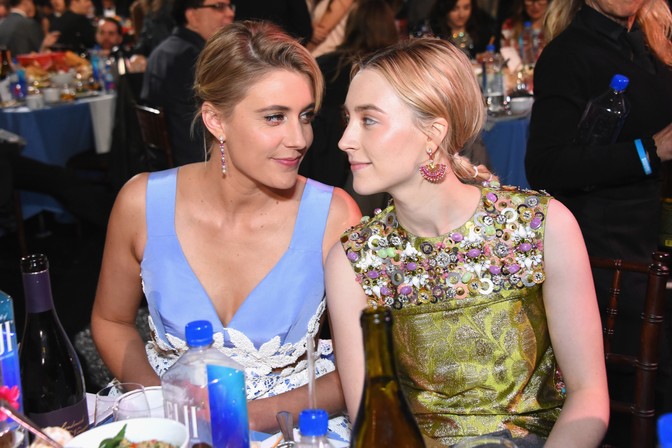 Little Women (December 25)
What It Is: The true cinematic crossover event of the century, as Greta Gerwig (Lady Bird) writes and directs an adaptation (cinema's eighth!) of Louisa May Alcott's novel. A perfect Christmas treat for the whole family. Reportedly, the film focuses more on the March family's young-adult lives, after they leave home, perhaps explaining the age of some of its ensemble.
If You Need Convincing: And what an ensemble. Saoirse Ronan, Florence Pugh, Eliza Scanlen (Amma from Sharp Objects), and Emma Watson play the girls, with Meryl Streep as Aunt March, Timothée Chalamet as Laurie, and Laura Dern as Marmee.
---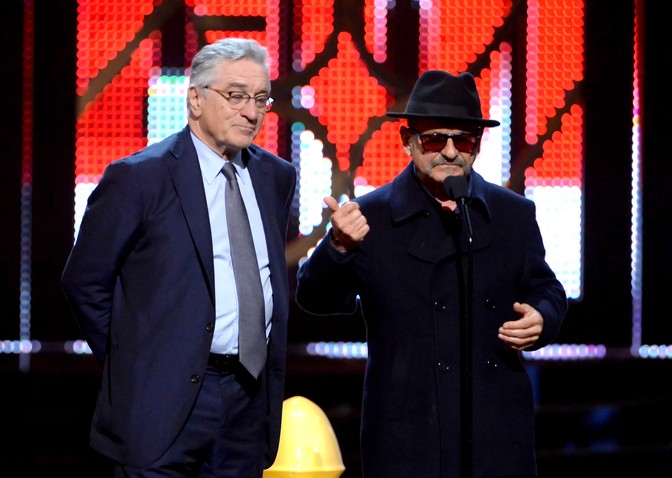 The Irishman (Release Date Unknown)
What It Is: The film that could change everything for Netflix, after the streaming service's strong 2018. The company has dozens of movies on the 2019 schedule from directors such as Noah Baumbach, Dan Gilroy, J. C. Chandor, Steven Soderbergh, and Dee Rees. But its biggest project is Martin Scorsese's The Irishman, a crime epic about the murder of Jimmy Hoffa, with a reported budget near $200 million.
If You Need Convincing: It's Scorsese's first feature collaboration with Robert De Niro (who stars as the titular Irishman, the assassin Frank Sheeran) since Casino; it's the director's first time ever working with Al Pacino (who plays Hoffa). Both actors (along with Joe Pesci, Harvey Keitel, and others) will be de-aged using advanced new technology, hence the high budget. And the extent to which Netflix grants a major theatrical release for the film will give an idea of the streaming company's future. 2019 will certainly be a year of continuous upheaval for the industry, and The Irishman may well be at the center of that storm.