The 17 Best Films of 2018
Our critics make their picks.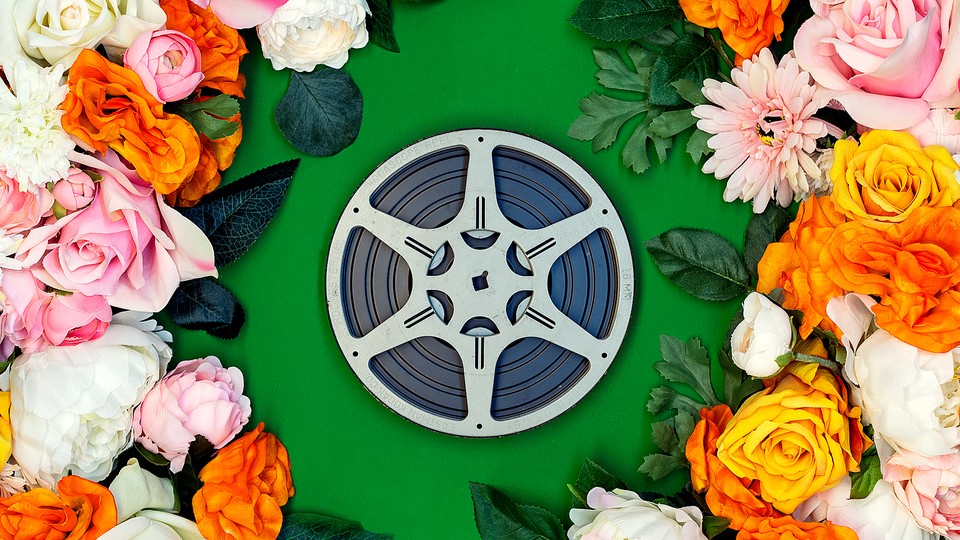 Editor's Note: Find all of The Atlantic's "Best of 2018" coverage here.
---
While 2018 was not a big year for big films, it was a big year for smaller ones. Yes, A Star Is Born was a major hit, and deservedly so. But the bulk of the movies on our two critics' lists were not Hollywood Oscar bait but intimate fables meticulously told: a septuagenarian bank robber who just can't quit or a pastor losing his faith in the world; a Japanese family that relies on shoplifting to make ends meet or a Mexican family coping with the absence of its men; a daughter and father hiding out in the woods or a pair of lovers torn apart by the Cold War. Each of our critics, David Sims and Christopher Orr, chose 10 films, and their lists overlapped only three times (hence, "The 17 Best Films of 2018"). After the rankings, our critics hand out some idiosyncratic awards.
---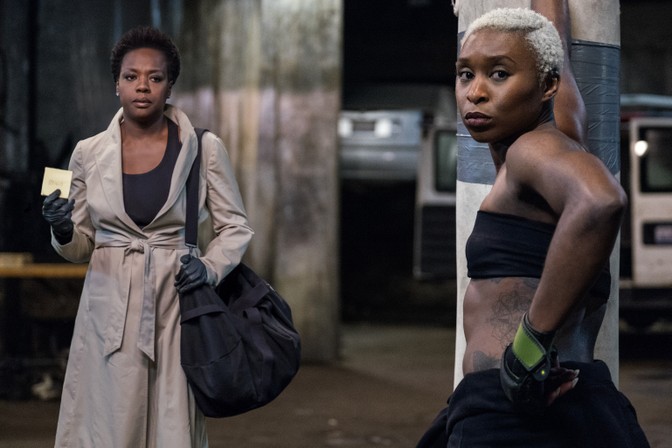 A municipal masterpiece that owes equal debts to Michael Mann and Lynda La Plante, Steve McQueen's vibrant thriller Widows was a cinematic experience like no other for me this year, one that left me buzzing for weeks on end. Many films in 2018 tried to mix topicality and entertainment, but Widows takes on the horror of various patriarchal systems in America and has a blast upending them all. Viola Davis anchors an incredible ensemble that includes Elizabeth Debicki, Daniel Kaluuya, and Colin Farrell all delivering exceptional work. The last 30 minutes of the film in particular are best experienced in a packed theater, with a crowd gasping at every twist.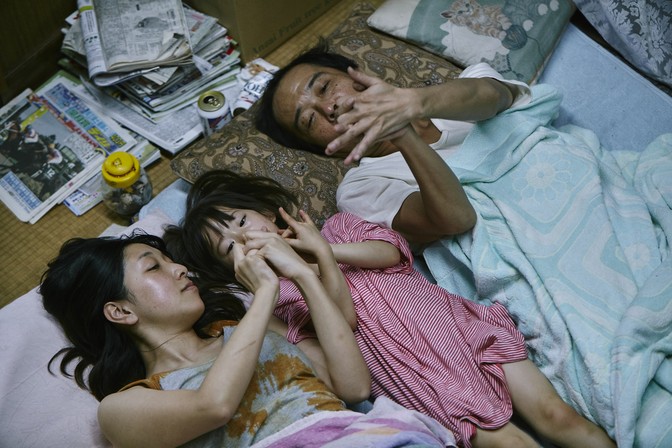 Hirokazu Kore-eda has plenty of affecting, subtly told Japanese domestic dramas to his name, but this Palme d'Or winner pierces especially deep. The film centers on the Shibatas, a semi-homeless family trying to survive by any means necessary. When they take in a young runaway girl, the viewers' connection to her grows just as quickly as the Shibatas' does. Through warmly observed moments of intimacy and empathy, Kore-eda sets things up for a crushing fall. Seeing this downturn coming doesn't make the finale any less heartbreaking, and every bit of hope the movie allows feels entirely earned.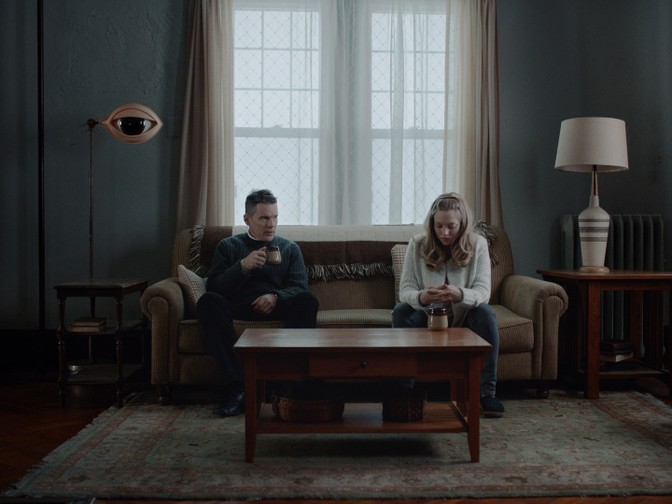 Paul Schrader's big comeback is a soothing acid wash of a movie, a penitent piece of horror that wonders whether humanity deserves to survive after what it's done to the Earth. It's a tough question for Reverend Toller (played by Ethan Hawke, giving the performance of the year and of his career), a man who has long taken comfort in his unshakable faith. But the question poses an even tougher quandary for the viewer, who watches as Schrader dramatizes the nightmare of a man's resolute beliefs crumbling into chaos. There's perhaps no better paean to our wounded planet—even if Schrader allows one bleak note of redemption at the end.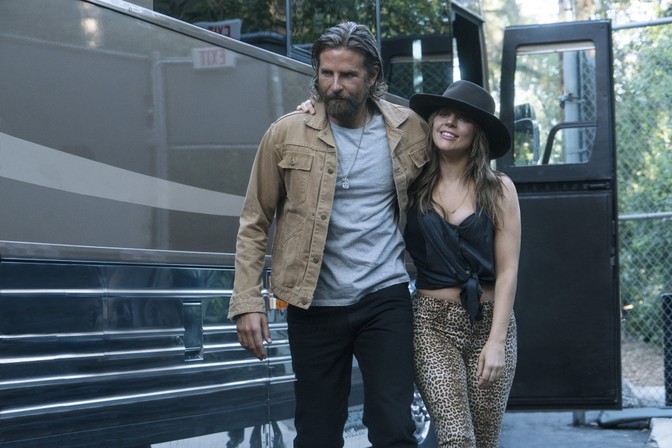 A Star Is Born may be the easiest movie of the year to fall in love with, whether from the first twang of Jackson Maine's (Bradley Cooper) guitar onstage, or the lush red font of the movie's Old Hollywood opening title, or the moment when the ingenue Ally (Lady Gaga) screams "Fucking men!" in a bathroom. A Star Is Born is the kind of actor-driven blockbuster that rarely gets made anymore, one that lets its stars sing, kiss, cry, and rend their garments all in the name of art and passion. Yes, the movie takes the downward slide demanded of its predecessors in its final act, but Cooper—surprisingly—sticks the landing, and Gaga—expectedly—nails the final song.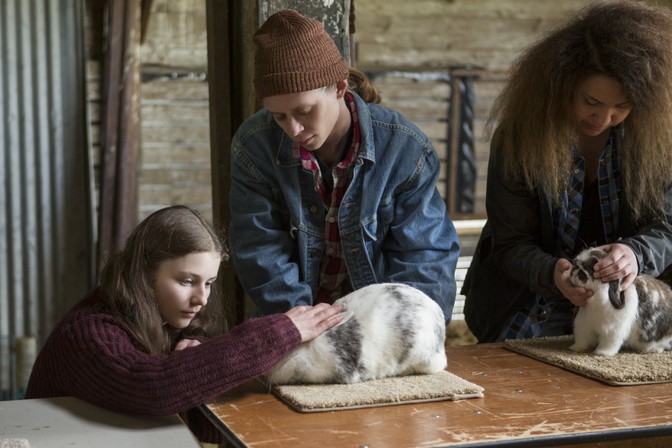 Debra Granik might be the most underrated director working in America today; she's certainly among the most consistent. Her long-awaited fiction follow-up to Winter's Bone follows two survivalists, a father and a daughter, who struggle to adapt after being plucked from their isolated lives in the woods and forced to reenter society. But the film is also a tale about how difficult it can be to live by one's principles and about how choosing an ascetic path can blur the line between love and neglect. Ben Foster gives his career-best performance here; the largely unknown Thomasin McKenzie is his equal as his daughter.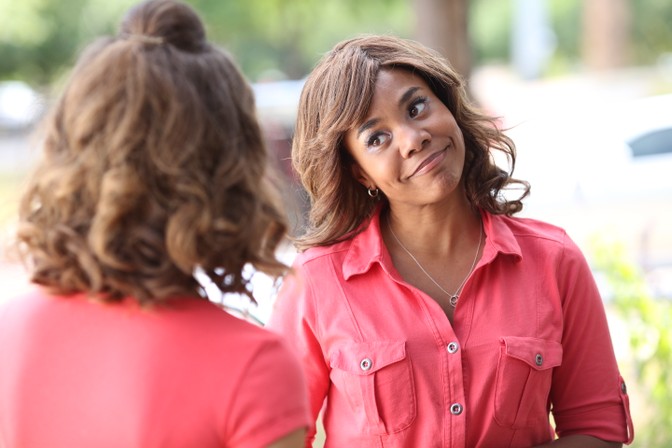 Andrew Bujalski's tiny-scale dramedy follows one crazy day in the life of a middle manager at a Hooters-style restaurant, and its ambitions far outstrip its budget. The film is a slyly trenchant look at the slights, indignities, and myriad sources of stress that besiege many American service workers (particularly women), and the story is grounded by a patient, wonderfully human performance from Regina Hall. Bujalski, who emerged as a mumblecore director in the 2000s, once used realism as a cudgel. Now he deploys it to make quiet, incisive points about how we live today while getting some big laughs along the way.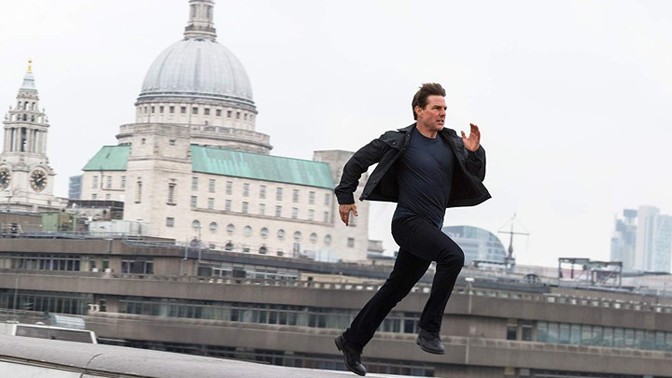 In Hollywood's age of franchises, the best series America has to offer is still Tom Cruise's Mission: Impossible juggernaut, which has produced six entries in 22 years and has miraculously only gotten better with age. Christopher McQuarrie's Fallout, the director's second go-around with Cruise's tenacious Ethan Hunt, is a giddy thriller that understands how to match incomparable spectacle with naked sentimentality. From diving out of a plane at 30,000 feet to swooping around the mountains of Kashmir with a helicopter in pursuit of justice, Hunt somehow manages to deliver action sequences you've never seen before.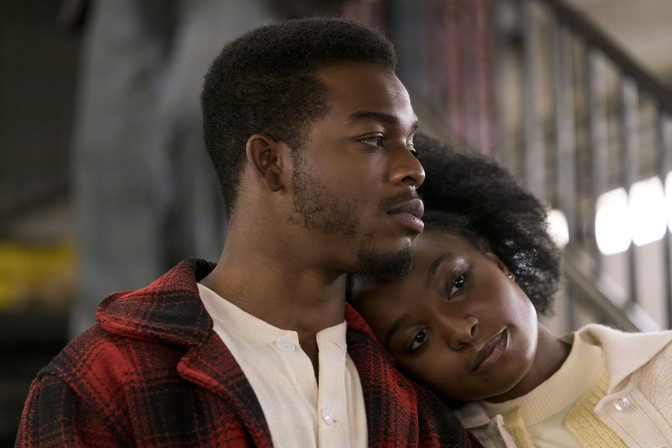 Making a follow-up to Barry Jenkins's Moonlight was a virtually impossible task, and adapting James Baldwin for the big screen was arguably even more daunting. Yet Jenkins accomplished both with his new film If Beale Street Could Talk—an intelligent, thoughtfully made love story that depicts society's grave injustices without letting go of its protagonists' fierce bond. In re-creating 1970s Harlem, Jenkins paints the frame with luxurious and surprising color, and Nicholas Britell's astonishing score sets the mood perfectly. But none of it would come off without the work of Beale Street's magnificent ensemble: the luminous KiKi Layne, the simmering Stephan James, the indefatigable Regina King, and Brian Tyree Henry in a spellbinding cameo.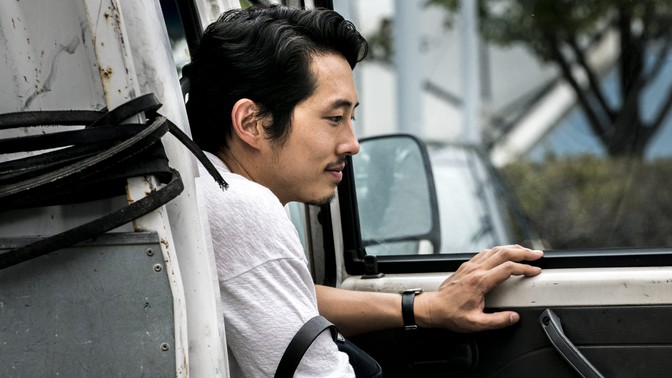 If Jenkins's film is an ode to the power of love, then Lee Chang-dong's Burning is a tone poem about just how curdling and destructive a force love can be. A Korean-language adaptation of Haruki Murakami's short story "Barn Burning" set in and around Seoul, Burning follows a romantic triangle involving two men (one poor but passionate, the other successful and frighteningly cool) and one bewitching woman, whom they don't understand. As a frosty, mysterious millionaire, Steven Yeun is a revelation, but it's the film's shocking climax that deserves to be discussed and pored over for years to come.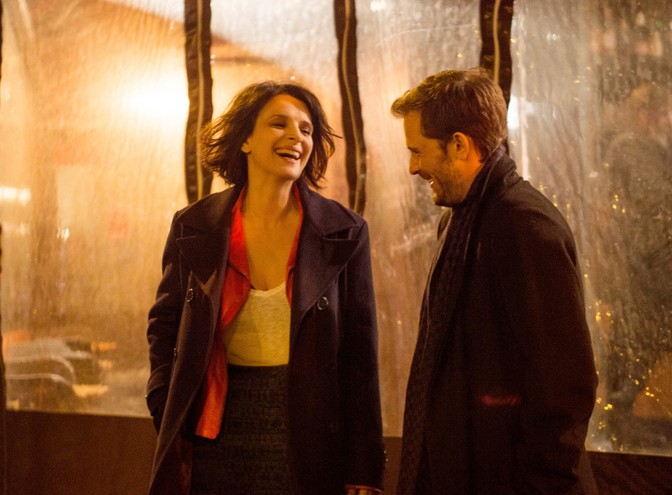 The director Claire Denis is as adept at horror as she is at romance, and this ostensible comedy (starring Juliette Binoche) is a brilliant mix of both, following one woman's toil and trouble in the Parisian dating scene. Let the Sunshine In delights in staying with a scene longer than feels comfortable, so that a barbed joke can be followed by a tearful monologue. In short, the film is perfectly French—witty, surgically mean, intensely heartfelt—and it's helmed by a typically impressive Binoche. Denis is in one of the most creatively fertile periods of her career, and Let the Sunshine In fittingly bubbles with a sense of swooning possibility.
Runners-up: Suspiria, Black Panther, First Man, Paddington 2, The Favourite, The Rider, You Were Never Really Here, Annihilation
---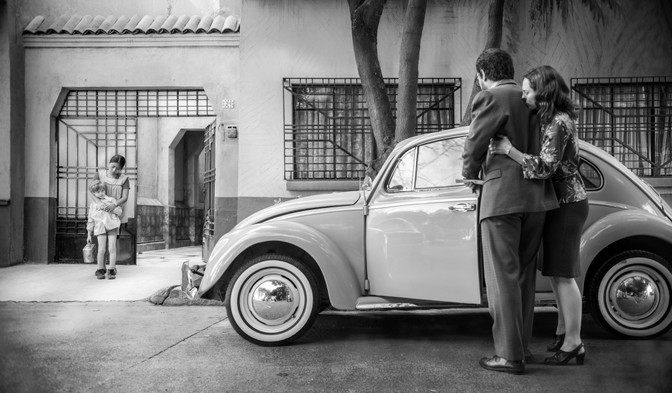 Over the years, Alfonso Cuarón has demonstrated that he is good at, essentially, everything, whether it's a sexual coming-of-age film or a Harry Potter movie, a dystopian thriller or a breathless adventure in space. Roma, which is set in the 1970s Mexico City of Cuarón's youth, is the director's most personal movie to date and easily his best. From its opening frames to its closing ones, it is a masterpiece of cinematic technique, the story of a well-off family told through the eyes of its indigenous maid (Yalitza Aparicio). For a while, the film seems like it will be principally an exercise in visual storytelling. (Cuarón handled the utterly stunning black-and-white cinematography himself.) But before it runs its course, Roma will nail you to your seat. It will shock you. It will break your heart and then put it back together again. You will not see a better picture this year.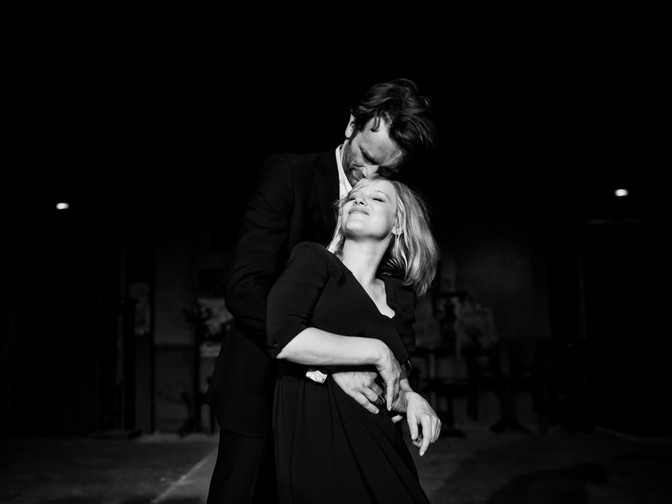 2. Cold War
The director Pawel Pawlikowski's Cold War is another film that, like Roma, tells a vast story through a narrow lens. It plays almost as the shadow twin of Jacques Demy's The Umbrellas of Cherbourg: two lovers, separated by geopolitical events, against a backdrop of music. In this case, though, the lovers are Polish members of a musical troupe (played by Joanna Kulig and Tomasz Kot), buffeted by the upheavals of the Soviet empire in the 1950s and early 1960s. The movie packs more raw emotion into its slender 85-minute running time than many good and far lengthier films do. And its black-and-white evocations of Warsaw, Berlin, and especially Paris will take your breath away. "Time doesn't matter when you're in love," one character tells another. Cold War simultaneously proves and refutes this maxim.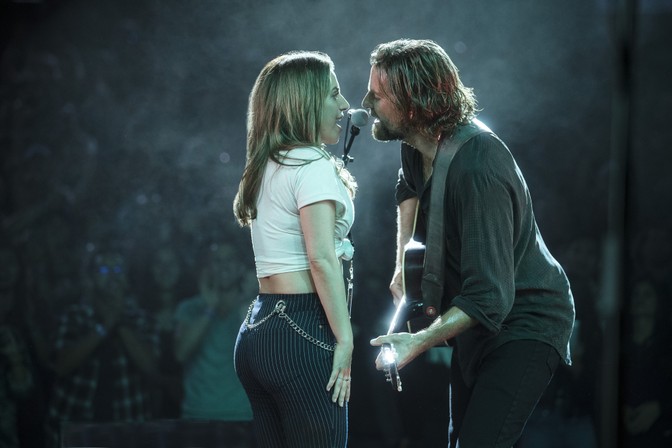 3. A Star Is Born
After two foreign-language films (in black-and-white, no less), it's time to give Hollywood its due. I was not a particular fan of either the Judy Garland or the Barbra Streisand version of A Star Is Born, and yet another remake of the story—the fifth overall—initially seemed to me a poor idea. But in his directorial debut, Bradley Cooper continues to prove that he can do more, so much more, than almost anyone imagined back when he was pigeonholed in cocky, ladies'-man roles. As an actor, he has a range that has been expanding with every passing year: In the familiar leading roles of this film, he and Lady Gaga are both fresh and both fantastic. And as a director, Cooper gets so many little things right that it's hard to believe he hasn't been doing this for 20 years. A star is born, indeed.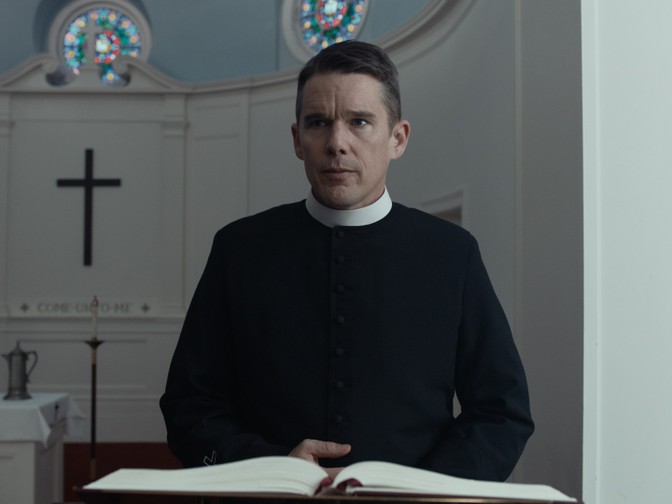 4. First Reformed
This was a year in which the best films I saw were generally triumphs of execution rather than of conception. The writer-director Paul Schrader's First Reformed is an exception. Schrader is best known for the scripts he worked on for Martin Scorsese, including Taxi Driver, Raging Bull, and The Last Temptation of Christ. The screenplay for First Reformed is the equal of any of them—and Schrader's execution is likewise superb. Ethan Hawke gives the best performance of his career as the reverend in charge of a 250-year-old church in upstate New York, forced by its dwindling congregation to rely on a local megachurch for support. Like Schrader's best work before, First Reformed is a tale of spiritual crisis, of a man who is gradually unraveling before our eyes. It's a marvel.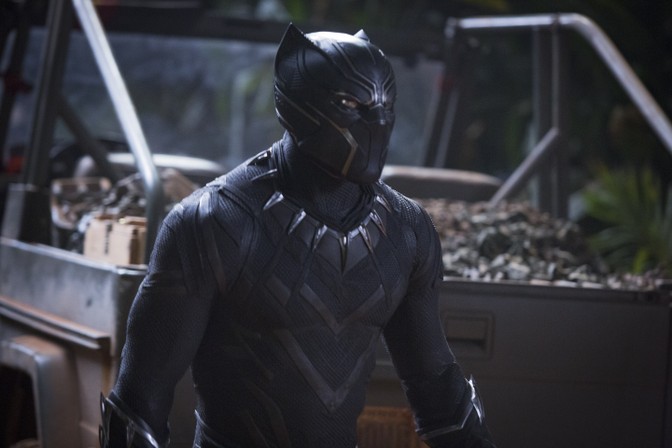 From a marvel to Marvel. Who ever imagined that a superhero movie could be so politically sophisticated? Yes, yes, I know, The Dark Knight. But Christopher Nolan's film was an achievement as much of mood as of ideology. Ryan Coogler's Black Panther largely maintains the aesthetics of the Marvel Cinematic Universe—though the Africa-influenced production (and costume) design is exceptional—while offering multiple layers of political introspection. Twinning a fictional rich and high-tech African state of Wakanda with Coogler's native Oakland is a tremendous first step. Using the pair to begin a tripartite argument about race is nothing short of brilliant. A film that begins with Wakanda enjoying its wealth in isolation and secrecy asks: What if the nation instead chose to help those of African ancestry worldwide? And then, a step further: What if it engaged in global conquest and an inversion of the colonialist order? A terrific movie with a terrific cast, Black Panther raises the bar for the entire superhero genre.
At 93 minutes, The Old Man & the Gun is a relatively small and unassuming film. It is also a reminder that both of these characteristics can be signal virtues. Based on David Grann's eponymous 2003 piece in The New Yorker, the film by David Lowery sands down some of the rough edges of its protagonist, 70-something lifelong bank robber Forrest Tucker. But that's okay, because Tucker is played, with peerless wit and charm, by Robert Redford, in what the actor has said will be the final film role of his almost-60-year career. Whether or not the role proves to be final, it is one of his very best. (Sissy Spacek is wonderful, too.) In a perfect world—and there is very little sign that we are living in anything approaching one—Redford would be taking a Best Actor Oscar statue with him into a much-earned retirement.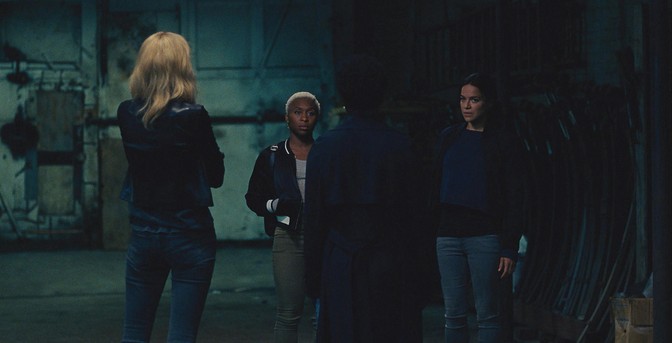 7. Widows
Widows, directed and co-written (with Gillian Flynn, of Gone Girl fame) by Steve McQueen, is that most delightful of cinematic delicacies: a genre film that transcends its genre. It's a heist movie, but also a film about female empowerment. (The premise is that after an all-male criminal gang gets blown up, the men's widows take on what was to be their husbands' final job.) But Widows is also a deep dig into the sociology of Chicago, with a major subplot about an alderman's race between the scion of a corrupt Irish political dynasty and a black gangster trying to go more or less straight. The cast, headed by Viola Davis, is excellent, and while the script has an occasional head-scratching moment, it is for the most part taut and clever. It all adds up to an immensely satisfying movie-night movie.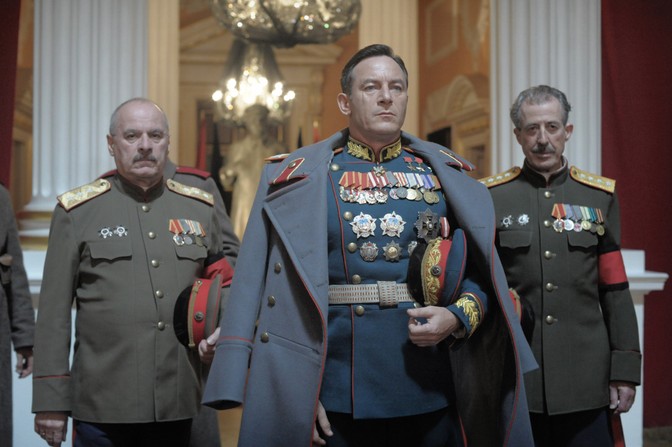 What do you do when the political black comedies on which you've based your career can't keep up with political reality? If you're Armando Iannucci (who, before making HBO's Veep, was the creator of The Thick of It and In the Loop, neither of which I can possibly recommend highly enough), you delve into one of the blackest political moments in modern history: Stalin's Great Purge and the power struggle that followed the dictator's death in 1953. There are oddities on display here, notably that the multinational cast members all speak in their native accents. (It takes a moment to get used to Stalin's cockney drawl.) But Iannucci takes an enormous gamble here, and it mostly pays off—at least if you're open to a comedy that's premised on mass murder.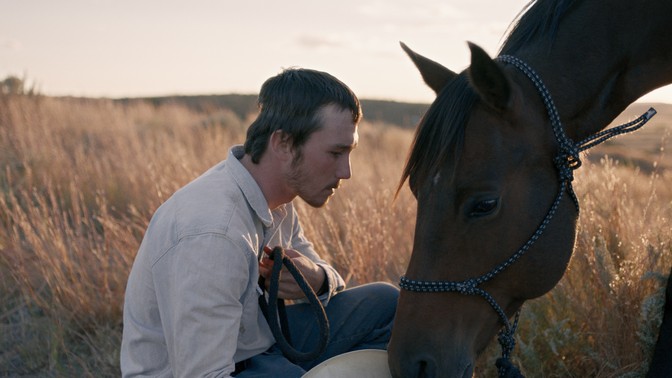 Another film that is exquisite in its smallness. It's hard to imagine a more improbable project: The Chinese writer-director Chloé Zhao met Brady Jandreau, a Lakota Sioux rodeo rider, while making her first feature, 2015's Songs My Brothers Taught Me. He subsequently suffered a severe head injury when he was thrown from a horse, and was then prohibited from further riding. The Rider is a lightly fictionalized version of this story featuring Jandreau himself (his surname is changed to Blackburn), his family members, and the partially paralyzed former rodeo star Lane Scott (who also plays a version of his real-life self). Rarely have nonprofessional actors managed to bridge the gap between reality and mimesis as beautifully as they do under Zhao's direction.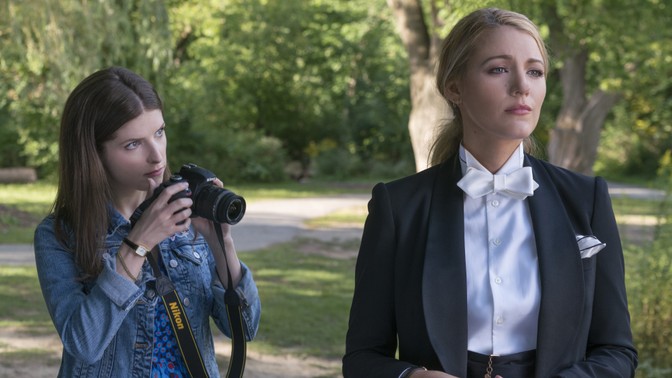 10. A Simple Favor
Is this genuinely one of the 10 best films of 2018? Of course not. But different moods call for different movies, and A Simple Favor is custom designed—and wonderfully engineered by the director Paul Feig—for those times when you want a movie that is highly entertaining and in no way challenging. Anna Kendrick is at her Anna Kendrick–iest as a food-vlogging single mom whose best friend has disappeared. And, as said best friend, Blake Lively is a true revelation—a contender for the most effortlessly charismatic femme fatale since Sharon Stone in Basic Instinct. I can't wait to see what she does next.
Runners-up: The Ballad of Buster Scruggs, Can You Ever Forgive Me?, Eighth Grade, The Favourite, Green Book, If Beale Street Could Talk, Isle of Dogs, Leave No Trace, Mary Poppins Returns, Won't You Be My Neighbor?
---
And a Few Idiosyncratic Awards
Nicest Bank Robber: Robert Redford, The Old Man & the Gun
Meanest: Liam Neeson, Widows
Coziest Living Accommodations: The shrinkable lab in Ant-Man and the Wasp
Most Depressing: The dorms in Suspiria
Most Crushingly Metaphorical: The mansion in The Little Stranger
Quietest: The family compound in A Quiet Place
Most Wolf-Ridden: The Alaskan town in Hold the Dark
Most Existentially Affirming Cartoon Bear: Paddington
Runner-Up: Winnie the Pooh
Best Use of Dog Shit as a Narrative Device: Roma
Most Gruesome Bone Surgery: Red Sparrow
Most Whimsical Kidney Transplant: Isle of Dogs
Grumpiest Boss: Thanos, Avengers: Infinity War
Worst Father: Thanos, Avengers: Infinity War
Most in Need of New Hobbies: Thanos, Avengers: Infinity War
Best Performance as Sam Elliott: Sam Elliott, A Star Is Born
Runner-Up: Bradley Cooper, A Star Is Born
Most Likable Dad: Josh Hamilton, Eighth Grade
Most Formidable Mom: Regina King, If Beale Street Could Talk
Cleverest Sister: Letitia Wright, Black Panther
Achievement in PowerPoint Skills: Kyle Chandler writing "MOON" in capital letters on a blackboard, First Man
Best Representation of the Internet as an Endless Hellscape: Ralph Breaks the Internet
Worst: Ready Player One
Most Archimedean Gunfight: The Ballad of Buster Scruggs
Most Pythagorean Chicken: The Ballad of Buster Scruggs
Best Use of the Song "9 to 5": Deadpool 2
Best Use of the Song "I've Never Been to Me": You Were Never Really Here
Worst Rendition of the Song "Maybe I'm Amazed": Jamie Dornan, Fifty Shades Freed
Best Lullaby: Emily Blunt, Mary Poppins Returns
Runner-Up: Yalitza Aparicio, Roma
Pleasant Surprise of the Year: Bradley Cooper, A Star Is Born
Runners-Up: Ethan Hawke (First Reformed), Blake Lively (A Simple Favor)
Best Impromptu Cocktail: Pepto-Bismol and Whiskey, First Reformed
The Ace Hardware Award for Lifetime Purchases of Duct Tape: You Were Never Really Here
The Ace Hardware Award for Lifetime Purchases of Ball-Peen Hammers: You Were Never Really Here
Best Rabbit Party: The Favourite
Best Duck Race: The Favourite
Best War Rhinos: Black Panther
Most Surprising Use of "The Macarena" in a Blockbuster That Came Out in 2018: Hotel Transylvania 3
Best Invocation of the Malthusian Trap: Avengers: Infinity War
Runner-Up: How to Talk to Girls at Parties
Most Stressful Boyfriend: Alex Honnold, Free Solo
Runner-Up: Venom, Venom
Most Thrilling Action Sequence on a Maglev: Black Panther
Runner-Up: Incredibles 2
Best Quasi-Feminist Heist Movie: Widows
Runner-Up: Ocean's 8
Worst Sex: Fifty Shades Freed
Runner-Up: Red Sparrow
Most Egregious Removal From a Script of the Meaning of the Movie's Title: Annihilation