Cold War Meditates on Exile, Nationalism, and Love
Pawel Pawlikowski's latest film masterfully depicts how deep emotional ties blossomed and survived during an era of extreme conflict in Poland.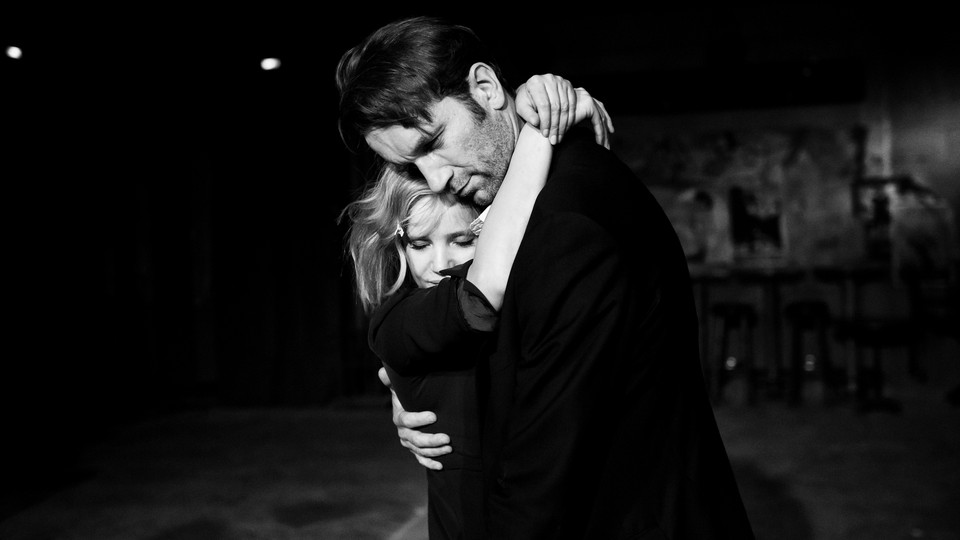 PARIS—Cold War, the latest feature by the Polish director Pawel Pawlikowski, is a stormy love story filmed in black and white and set between Poland and Paris during the early 1950s. It is also a film about a time when borders defined lives. Watching it now, at an unsettling time when borders seem to be making a comeback in Europe—with Brexit, namely—confirmed my sense that Pawlikowski is one of the subtlest, most historically astute directors on, and of, the continent today. His great themes are nationalism, exile, and with Cold War, love.
Pawlikowski is best known for the Academy Award–winning Ida (2014), which was set in the 1960s and also filmed in black and white. That film told the story of an orphaned Polish novice who, on the eve of taking her vows to become a nun, discovers she's Jewish and goes on a road trip in search of her parents' graves. Ida stirred up a huge amount of controversy in Poland, whose nationalist government is preternaturally sensitive to the question of Polish complicity in the Holocaust.
Cold War, which opens on December 21, is something of a response to that controversy in that it explores how culture is used and manipulated for nationalistic ends. It begins with a troupe of impresarios traveling the muddy Polish countryside auditioning singers for a state-run folk ensemble. There, Wiktor (Tomasz Kot), a musician and conductor, falls hard for Zula (Joanna Kulig), an impetuous and ambitious singer. The work is loosely based on the story of Pawlikowski's own parents—his ballet-dancer mother and doctor father who married, unmarried, and remarried each other over many years and in several countries, and who died in 1989, just before the Cold War ended.
"My parents were the inspiration for it because they had a very complicated love life but also a complicated life. They changed countries, husbands, wives, and they kept coming back to each other," Pawlikowski told me recently. The film "has both things I love: complicated, contradictory characters and a strong historical context, which adds another dimension to everything they do. It's a time when every decision you make has huge consequences, when everything has a kind of second layer of meaning."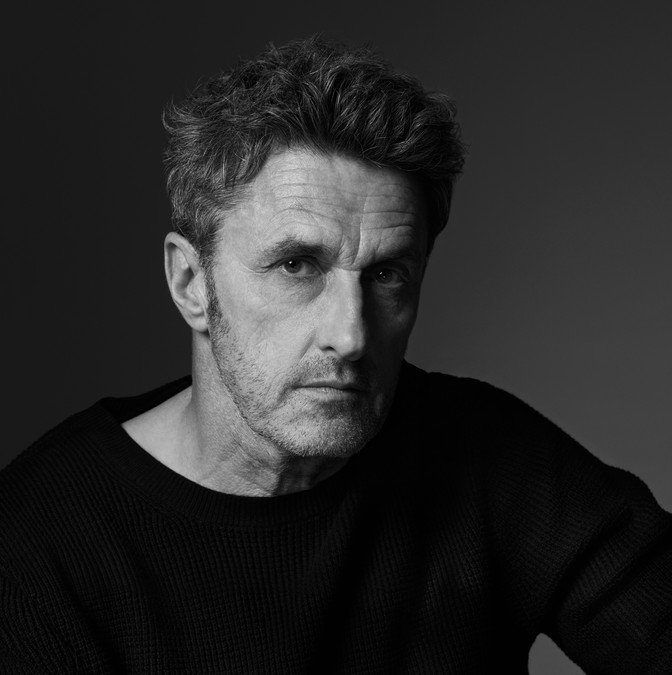 Cold War is bound to put the lead actors on the map. Critics have compared Kulig's impassioned performance to that of a young Jeanne Moreau. Pawlikowski has mentioned that he cast Kot—tall, lanky, brooding—as Wiktor because he wanted an actor as handsome as Gregory Peck. With a beautifully underwritten screenplay, Kot communicates deep emotions with few words.
Every shot in the film is framed as perfectly as a photograph. The images and faces of rural Poland have echoes of Roman Vishniac's work, and the smoky, sexy shots of Paris recall those of Robert Doisneau. Cold War is also a paean to an era when love blossomed without constant communication. "It's a film I made quite consciously against this current civilization of multiple choice, of meaningless digital noise," Pawlikowski contended. Music suffuses the film, as does politics: An apparatchik says a dark-haired singer doesn't look Slavic enough for the ensemble. Government officials urge the group to sing about "our people's culture" and the fatherland. After Wiktor defects to the West, he trades Polish folk for the jazz clubs of Paris. (Jazz was banned under Stalin.)
In conversation as in his films, Pawlikowski has a kind of spry irony and a keen sense of humor, even about ponderous subjects. He finds it amusing that the real group that inspired the one in Cold War has caught the attention of the current Polish government. "A long time after I made the film, a few months ago, the government suddenly took on the folk ensemble Mazowsze and gave them huge subsidies while cutting subsidies to theaters and other cultural institutions that don't serve their purpose," Pawlikowski remarked. "That folklore is the art of the people again. The irony is pretty clear." Mazowsze sang and danced recently to inaugurate a new airliner for LOT, the Polish national carrier. "My friends said, 'Your film is on TV, but it's in color,'" Pawlikowski recalled. "Life catches up."
It wasn't the first time that Pawlikowski had intuited the currents of history. One of his first feature films, Last Resort (2001), is about a young Russian woman who travels to England with her preadolescent son to pursue a love affair that doesn't pan out. The two of them are left stranded in a forlorn housing tower on the English coast with other asylum seekers and undocumented immigrants. "I imagined it as a slightly futuristic film. Then life caught up," Pawlikowski recalled, considering Europe's recent migration crises and Brexit. That movie was also somewhat autobiographical. When the director was 14, his mother took him to England, where she'd married a local. He thought he was going on a vacation, but in fact they'd emigrated. "I left Poland without wanting to. I was taken out of my world of school friends without being able to ever come back. It was the Cold War, the Iron Curtain," he said.
The experience of exile permeates Cold War, which builds on all of Pawlikowski's previous films, including My Summer of Love (2005), Emily Blunt's film debut; The Woman in the Fifth (2012), starring Ethan Hawke and Kristin Scott Thomas; and documentaries he made for the BBC in the early 1990s. In Dostoevsky's Travels (1991) (you can watch it here), the director follows Dmitri Dostoevsky, a Leningrad tram driver (and great-grandson of the famed novelist), as he delivers lectures across Europe while trying to hustle up enough money to buy a Mercedes. The piece captures a moment when the Soviet Union had fallen and was on the cusp of capitalism.
For Serbian Epics (1993), Pawlikowski trailed Radovan Karadzic, the leader of the Bosnian Serbs, who was later convicted of genocide, war crimes, and crimes against humanity. (He appealed his conviction, and a final verdict is expected in 2019.) Pawlikowski's Tripping With Zhirinovsky (1995) follows the Russian ultra-nationalist politician Vladimir Zhirinovsky, known for his racist statements. "They're so bloody prescient," Pawlikowski stated of his documentaries. "Zhirinovsky was so of today; he was a Trumpist long before Trump."
But to go deep, sometimes you have to go home. After living in England for decades, Pawlikowski returned to Warsaw and found the visual language and emotional depth that mark both Ida and Cold War. While working on Ida, he was staying in the Warsaw apartment of his friend Agnieszka Holland, the film and television director. One day he realized, This is the most at home I've felt in decades. He bought an apartment just blocks from where he grew up until age 14. "I'm in my area of Warsaw, which has haunted me in my dreams, where my imagination was formed," Pawlikowski said.
With Ida, and the shift to black and white, he took inspiration from family photo albums. Although Pawlikowski was raised nominally Catholic, while in his teens he learned that his father's mother had been Jewish. "I have no idea how she survived the war," he commented. Ida was an art-house hit, but the Polish government didn't like it. According to Pawlikowski, its attitude was: "'Look, this film is making waves abroad and won an Oscar, and why is it winning? It's because it's anti-Polish, and there's a big anti-Polish conspiracy, and you know who runs Hollywood, wink wink.'"
But he wasn't entirely persona non grata. Pawlikowski received Polish state funding to make Cold War, which was a huge box-office success there and is the country's nomination for the Academy Awards. He also won the Best Director prize at the Cannes Film Festival. "They don't know how to deal with it; it's hugely popular," he said of the government's response to Cold War's success. "It hits so many chords, including the rediscovery of Polish folk music. It talks about exile, which a lot of Poles know, where you have to creep up or struggle or are dismissed. And then living in an authoritarian country—people remember communism." Plus, there's a love story.
Pawlikowski likes it in Warsaw, where he's part of a tight-knit community of filmmakers and intellectuals—a cultural resistance with a lot at stake. Having filmed much of Cold War in rural Poland, he is acutely aware of the urban-rural divide that's reshaping politics everywhere. "Most societies are split down the middle, and that's something new," he said, making an exception for Putin's Russia, where the majority is with Putin. "So it's not just about borders; it's about a split within ourselves. I'm curious how it will look 30 years from now," he continued. But in documentary or feature, color or black and white, Pawlikowski has always been prescient.