The 18 Best Breakouts of 2018
Our critics pick the standout stars they'll be watching for years to come.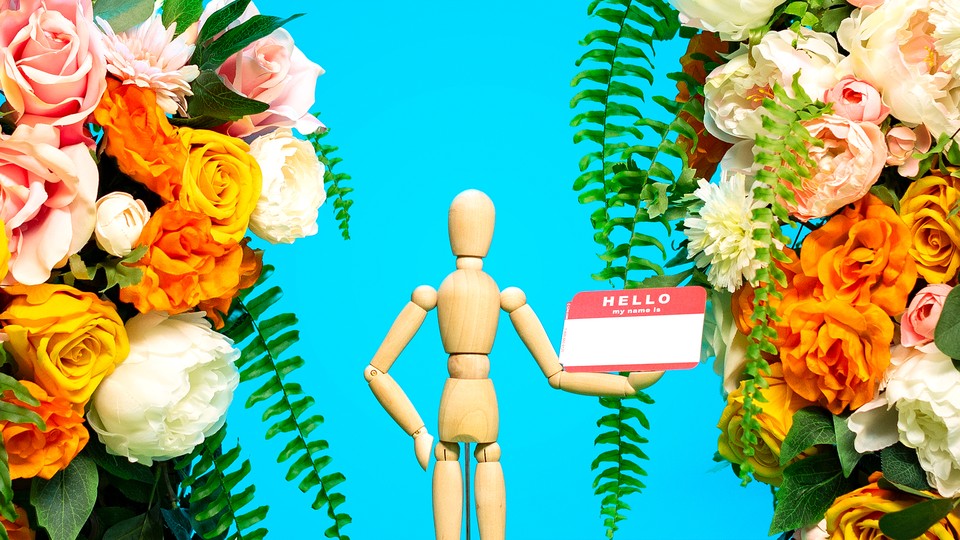 Editor's Note: Find all of The Atlantic's "Best of 2018" coverage here.
---
Among the watershed cultural moments of 2018, Americans can count plenty of tearjerkers: the addictively heartwarming makeover magic of Queer Eye, say, or the squeal-worthy teen romance that gave the actor Lana Condor her first lead role. Some artists, such as the comedian Hannah Gadsby and the performer Mj Rodriguez, made powerful statements both on and off the stage. Others, such as the figure skater Adam Rippon, captivated through sheer, unapologetic joy. The non-comprehensive list below includes not only people who have become household names, but also those whose time in the spotlight has likely just begun. Meet a few of the actors, singers, directors, and other stars whom we admired this year—and whose work we'll be looking out for in 2019.
---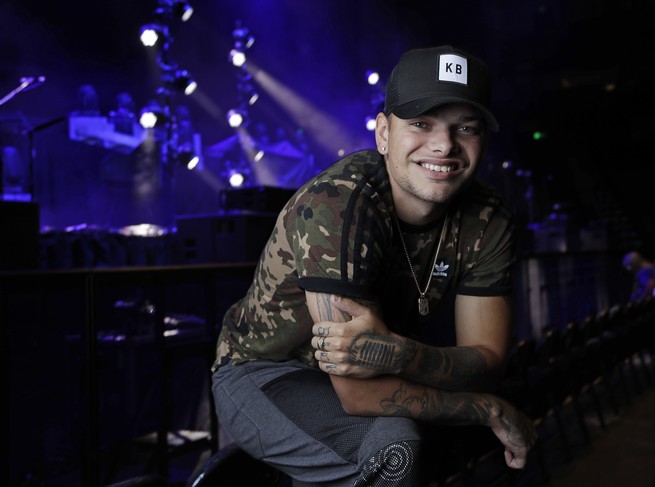 Kane Brown
The Kane Brown album that debuted at No. 1 on the Billboard 200—an achievement matched by only two (far more established) country stars this year—is titled Experiment, which would seem to advertise songs that challenge mainstream Nashville's sameness just as Brown's biracial identity does. It's savvy exaggeration: The 25-year-old Tennessean's real knack is for lightly updating cherished clichés in the way that the genre's breakouts always have. Equipped with good looks, tattoos, and a stout-beer-savory baritone, he pulls off such feats of tweeness as turning his own wedding into a music video or telling his girl to lose her "good-for-nothing phone" for something more authentic. With traditionalist goodwill thus engendered, he's also able to attempt a statement such as "American Bad Dream," which laments brutal cops and school shootings—a mild provocation that, with courage, might foretell greater ones.
—Spencer Kornhaber
---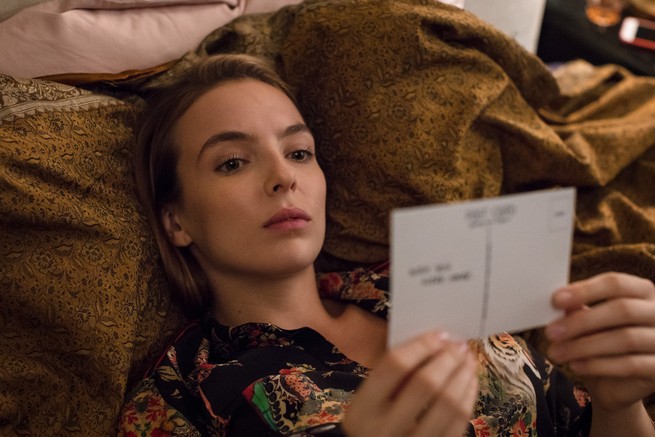 Jodie Comer
Who could forget Villanelle? Yes, the assassin in Killing Eve is a psychopath—there's the awkward fact that she stands over her victims while they die, apparently reveling in the moment. Then there's the stalking, and the home invasions, and the running over of her ex, and the snipping off of her French instructor's husband's penis. Otherwise: what a woman. In Villanelle, Jodie Comer has a character who subverts every rule and trope about femininity, and the 25-year-old actor paints her as the most alluring kind of monster—a Hannibal Lecter for the iPhone age. Comer's career before Killing Eve mostly included television roles in her native England: characters ranging from Elizabeth of York in The White Princess to a woman held captive in a cellar for more than a decade in Thirteen. Now Comer has placed Villanelle securely in the pantheon of complex female characters, and ensured her own rise in the process.
—Sophie Gilbert
---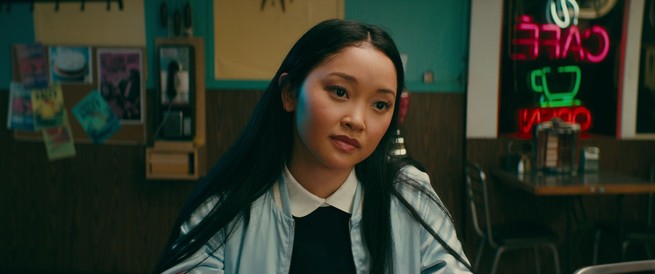 Lana Condor
Noah Centineo's Peter, the heartthrob love interest of To All the Boys I've Loved Before, attracted many of the headlines when the film became a breakout hit on Netflix this summer. But the real star was Lana Condor, who played the protagonist Lara Jean with the perfect mix of teenage uncertainty and sparkling confidence. She's an actor possessed of that special rom-com ability to turn on a dime between witty repartee and heartfelt emotion, several times in the same scene if necessary. Condor first cropped up in 2016, in a minor role as Jubilee in X-Men: Apocalypse. To All the Boys I've Loved Before is ample evidence that she needs more lead roles, stat.
—David Sims
---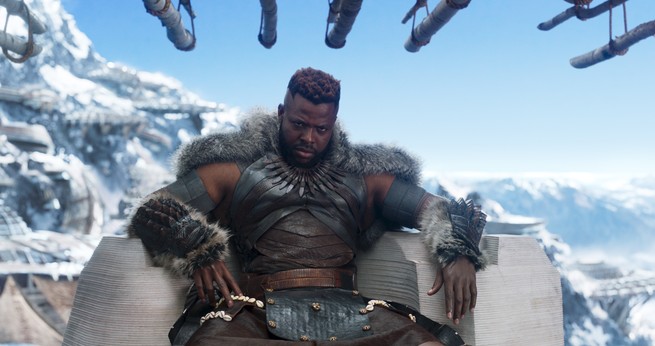 Winston Duke
Black Panther is a film so laden with talent, it's near-impossible to imagine how an unknown actor could be its most memorable star. But one could easily argue that Winston Duke walks away with the movie—or, at least, with any scene he appears in as M'Baku, the leader of Wakanda's renegade Jabari tribe. In his first scene, a waterfall battle with T'Challa (Chadwick Boseman), Duke is so imposing that it seems like he could plausibly defeat the film's hero. Then, when M'Baku emerges as a crucial ally in the back half of the film, he's charming, winsome, and funny—without ever losing his intimidating edge. Duke has been cast in Jordan Peele's 2019 film Us, and M'Baku should be back soon enough for the Black Panther's future adventures.
—D.S.
---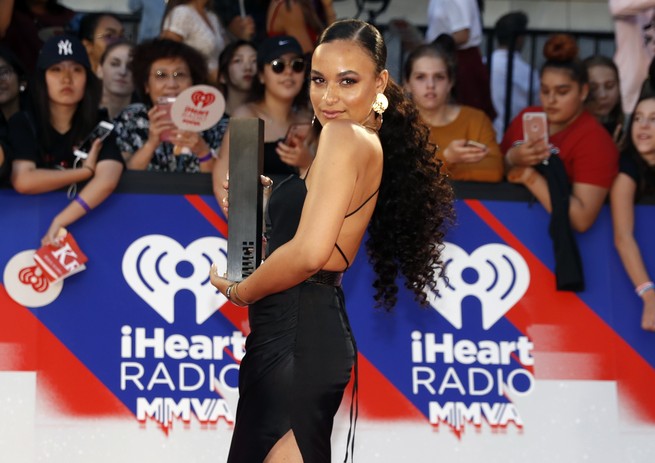 Karena Evans
Drake donned the cape of "the good guy" this year with hits that seemed to grin and shake hands rather than pout, scowl, or finger wag. The visual steward of this makeover was Karena Evans, a 23-year-old from Toronto who can now boast of having directed four sterling clips for one of pop's all-time megastars. Her sense of visual rhythm—vérité camcorder and slick HD, skewed low angles and vertiginous crane shots, loose choreography and tight editing—locates humanity in gimmicks that could have come off as pure thirst: Drake distributing cash on the streets of Miami, corralling famous women to shake and shimmy, reuniting the Degrassi cast, and reclaiming a viral dance craze. That Evans's career will be bigger than her association with Drake is already assured by her gigs in TV-making and film-acting. But like the rapper, the newbie isn't hiding her ambition. When she wished a happy birthday on Instagram to her mentor, Director X, an industry legend, she lovingly added, "I'm coming for your spot."
—S.K.
---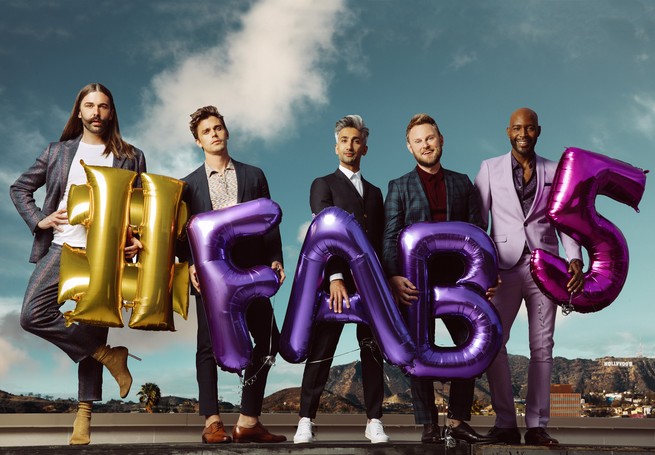 The Fab Five (Queer Eye)
Remember when the first season of the rebooted Queer Eye debuted three years ago? Just kidding, it was in February. It's hard to imagine now what life was like before the Fab Five were around, with their flawless Emmys looks, their thirst-trap Instagram accounts, and their gazillions of merch deals and brand tie-ins. Tan France, Karamo Brown, Antoni Porowski, Bobby Berk, and Jonathan Van Ness burst into 2018 with all the zest and piquancy of grapefruit in an avocado salad, and their radiant positivity was a beam of sunshine amid the ashen nuclear wasteland of the news cycle. From the airy perch of their downtown Atlanta loft, the Fab Five staged vow renewals, facilitated coming-outs, found common cultural ground with their political polar opposites, and helped a trans man refine his new identity after top surgery. Never have life lessons looked so good, or made quite so many people cry all over the world, all at once.
—S.G.
---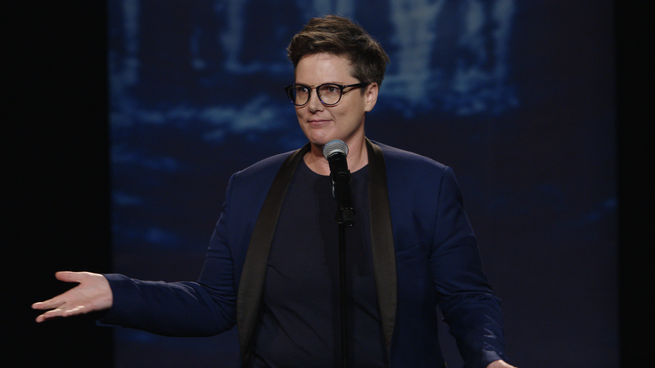 Hannah Gadsby
To the untrained eye (mine), Hannah Gadsby appeared out of nowhere. Seemingly overnight, her Netflix special, Nanette—filmed live at the Sydney Opera House last year—became the kind of cataclysmic cultural event after which it seemed everything would always be a little bit different. Nanette spurred a variety of ongoing debates about what the work was, exactly: comedy, a one-woman show, a dismantling of the patriarchal hegemony the likes of which women had only been dreaming of. But most people (at least those who actually watched it) agreed: It was stupendous. Mingling observational humor (the pride flag is "six very shouty, assertive colors stacked on top of each other") and brutally honest storytelling, Gadsby picked at the seams of comedy's fabric, showing how the very structure of joke telling can reinforce systems that keep marginalized people down. Whatever she does next (and a book is imminent), 2019 probably won't be ready for it.
—S.G.
---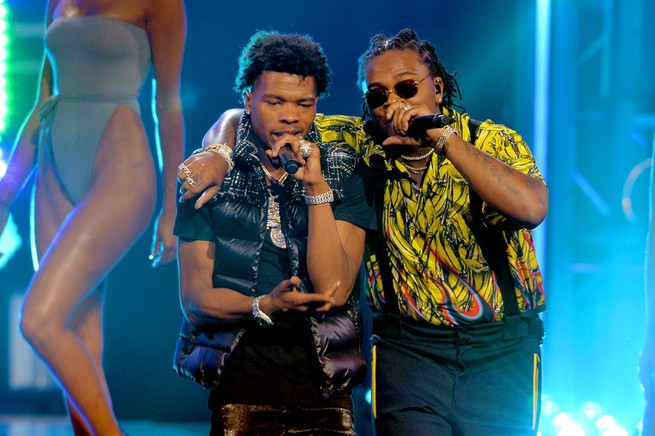 Gunna and Lil Baby
The Atlanta rappers Gunna and Lil Baby had an undeniably phenomenal year. Their joint mixtape, Drip Harder, was released in October, and followed the tremendous success of "Drip Too Hard," their September single (along with several prior collaborations). The synergy between the two is palpable in all of their joint recordings. On "Drip Too Hard," over hypnotic production, the duo raps with Young Thug–ian dexterity about their lyrical prowess, impressive work ethic, and unvarnished style. On another standout, the string-heavy "Sold Out Dates," the two marry references to high-end fashion with jokes about their own chaotic schedules: "I got on two watches," Lil Baby raps. "I still come in late." It's a cheeky boast, the kind that emphasizes both the newness of the artist's fame and the delight he takes in it. Gunna and Lil Baby sound like they have fun together. This dismal year, that's meant more than ever.
—Hannah Giorgis
---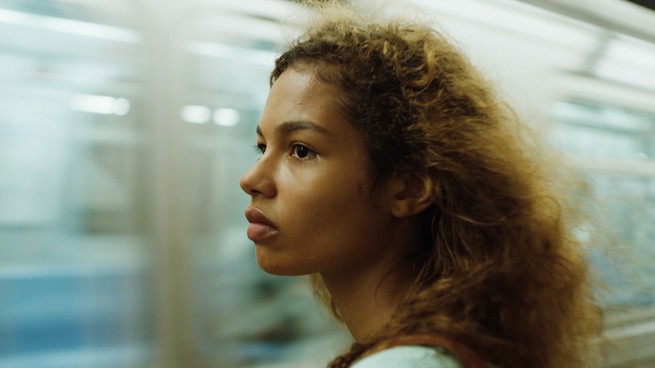 Helena Howard
Josephine Decker's Madeline's Madeline, a tiny indie film about the pressures (and vampiric pleasures) of acting and making collaborative art, is intended as a harsh, challenging viewing experience, and it succeeds in its aim. But the debut performance at its center, from 20-year-old New Yorker Helena Howard, is absolutely flooring. Decker discovered Howard at a local teen-arts festival, and in a way, the film imitates those circumstances, following a teenager whose theater teacher is pushing her to blur the boundaries between her troubled real life and the play in which she's starring. Whether she's writhing on the floor pretending to be a turtle or in the midst of a screaming fight with her mother, Howard is alive with energy. She's set to appear in an upcoming TV pilot, and an exciting career should lie ahead.
—D.S.
---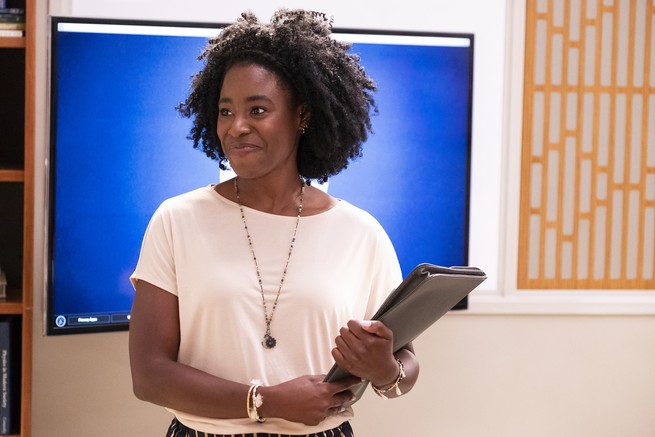 Kirby Howell-Baptiste
Killing Eve, the decadently murderous BBC America drama, revolved most obviously around the tension between its two leads: the assassin Villanelle (Jodie Comer) and the woman obsessed with catching her (Sandra Oh, in the title role). Even so, the show was bolstered by the charm and wit of Kirby Howell-Baptiste as Eve's co-worker turned co-conspirator, Elena, who granted the thriller a delightful levity. Howell-Baptiste also served as a voice of reason to the central foursome of the NBC sitcom The Good Place: As Simone, a neuroscientist who later dates the preternaturally neurotic Chidi, she injected some much-needed humanity into the heady series (even after the pair's much-agonized split). Whether balancing assassins or lovers, Howell-Baptiste is a joy to watch—the kind of actor who channels #relatability without seeming gimmicky or contrived.  
—H.G.
---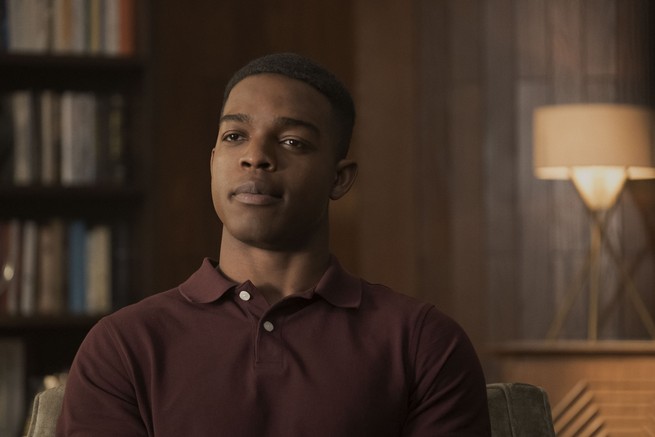 Stephan James
Before he even turned 25, the actor Stephan James had starred in one of the most critically acclaimed movies of 2018 and one of the year's most buzzed-about television shows. In Barry Jenkins's If Beale Street Could Talk, James played Fonny, a sculptor falsely accused of rape, imbuing the character with depth, poignancy, and grace. In Sam Esmail's psychological thriller Homecoming, James (playing Walter, a veteran) matched Julia Roberts's megastar charisma scene for scene, and the ambiguous relationship between the two made for one of television's most fascinating pairings. For an actor whose highest-profile work prior to this year involved playing iconic figures (John Lewis in Selma, Jesse Owens in Race), James was indubitably cemented as a star in his own right.
—S.G.
---
KiKi Layne
As the lead of Barry Jenkins's adaptation of the 1974 James Baldwin novel If Beale Street Could Talk, KiKi Layne is the film's soul. Layne is alternately vulnerable and sage as Clementine "Tish" Rivers, a young Harlemite whose soon-to-be husband has been falsely accused of rape and incarcerated. It's a meaty, challenging role that the actor handles with grace and empathy. The 26-year-old spent much of her early career acting in plays, and Beale Street is her first major film performance. But even surrounded by a star-studded cast, Layne beams with the kind of enthusiasm and palpable talent that makes her impossible to look away from. If there's any justice in Hollywood, she'll have plenty of opportunities to keep radiating that brilliance.
—H.G.
---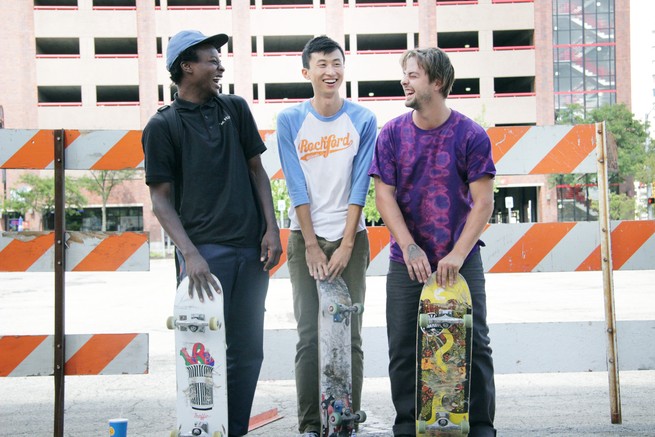 Bing Liu
For someone who's not yet 30, Bing Liu has made a good amount of astounding art. There's America to Me, the Starz docuseries about a high school outside Chicago, for which Liu helmed three of the story lines. And there's Minding the Gap, the documentary he crafted from years' worth of skate-park footage filmed while he was growing up in Rockford, Illinois, which just won the New York Film Critics Circle Award for Best Non-Fiction Film. In Minding the Gap, Liu takes a world that's likely alien to many viewers and turns it into an engrossing study of violence, exploring how three skaters—Zack, Keire, and Liu himself—deal with the physical brutality they've all experienced in different ways. It's a movie that questions what it means to be a man, and what it takes to break out of cycles that seem destined to repeat themselves ad infinitum. It's also punctuated with moments of sheer, restless, infectious joy.
—S.G.
---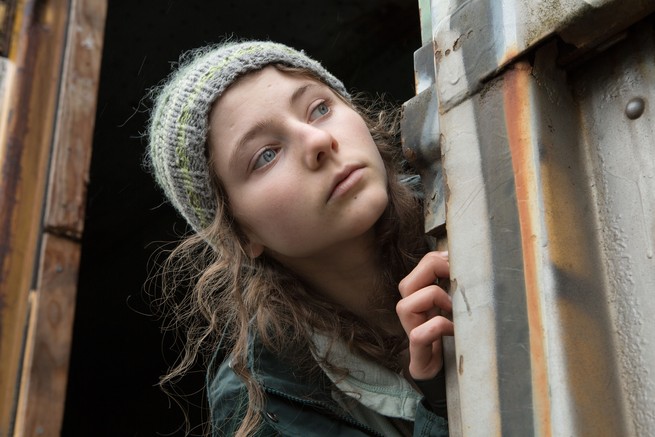 Thomasin McKenzie
The director Debra Granik has a way of picking future stars: Her last fiction film, 2010's Winter's Bone, was a breakout moment for its steely young lead, Jennifer Lawrence. Granik's latest effort, Leave No Trace, likewise announces a major talent in Thomasin McKenzie, an 18-year-old New Zealander who plays the young survivalist Tom with a mix of warmhearted guilelessness and rugged perseverance. In depicting a character raised in the wilderness by her father, McKenzie never leans into stereotypes: Tom isn't feral, nor is she so awkward that she can't make other human connections once she's brought into the social world. She's just entirely lacking in affect, irony, or self-deprecation, in a way that makes her seem strikingly different from "normally" socialized teens. Especially at such a young age, it takes uncommon talent to convey that difference so subtly—talent McKenzie obviously possesses.
—D.S.
---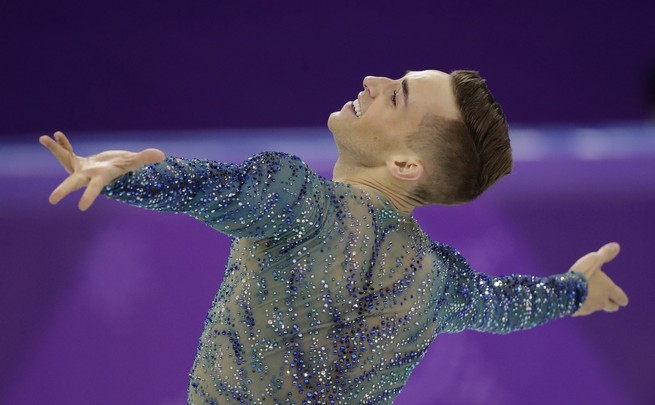 Adam Rippon
That the United States had never before sent an openly gay figure skater to the Olympics is a stark reminder that in so many social arenas, Americans have yet to learn what it's like to have unapologetically queer folks in the mix. Adam Rippon, the 29-year-old bronze medalist in Pyeongchang, was happy to show them that it can be pretty great. As amusingly unguarded in interviews as he was lithe on the rink, outspoken on topics from skating's problem with eating disorders to the Olympic Village's problem with condoms, Rippon effortlessly implanted himself in the social-media firmament—just as his professional athletic career drew to a close. Though he declined NBC's on-the-spot offer of a commentating job, he'll surely add pizzazz to pop culture for years to come: This is a born entertainer with deeper points to make. "FUN FACT," he tweeted during the competition. "Being true to who you are and not giving a shit about what others think about you is an awesome and liberating thing whether you are gay or not."
—S.K.
---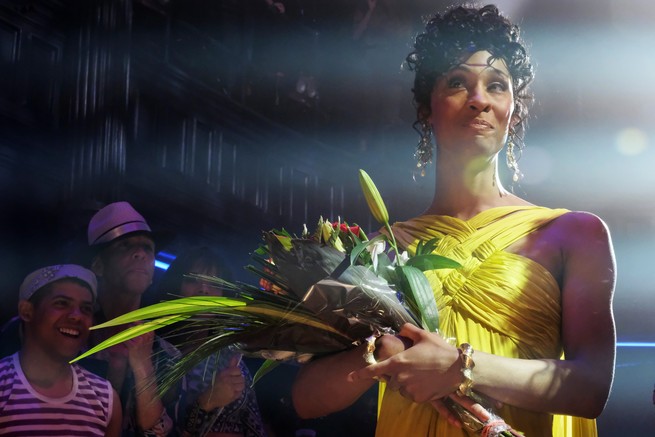 Mj Rodriguez
The richly constructed FX drama Pose, which follows queer and trans youth of color as they navigate New York life in 1987, produced no shortage of stellar performances this year. Chief among them was that of the actor Mj Rodriguez, who plays Blanca Evangelista, a young trans woman who leaves the protection (and drama) of her chosen family to start her own "House of Evangelista." Rodriguez channels Blanca's fear and defiance with deft attention to the role's emotional contours. She's thoughtful, conflicted, and vibrant. And audiences have been paying attention: Rodriguez is intentional about using her platform to advocate for her communities, and her voice extends far beyond the limits of the series.
—H.G.
---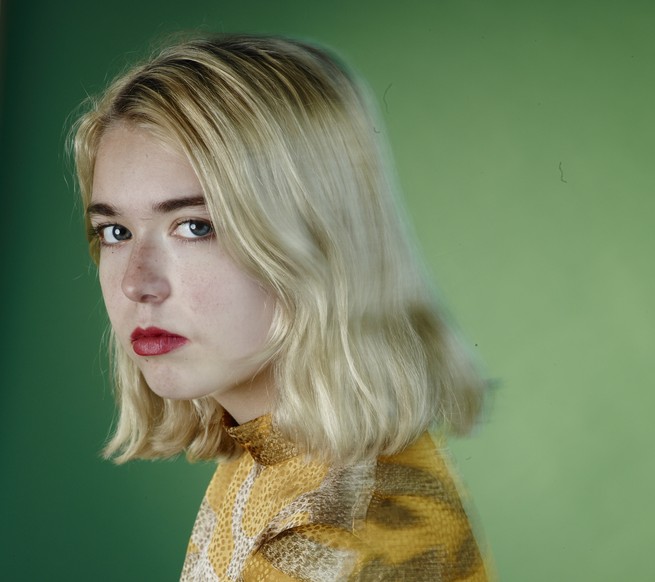 Snail Mail (Lindsey Jordan)
It'd be a lie to say the 19-year-old songwriter Lindsey Jordan is clearly destined for mega-popularity. She rasps and reaches in so raw a manner that it kept me, for some time, from connecting with Lush, the most acclaimed (and rightly so, it turns out) indie-rock debut of the year. But she's working in a tradition—connecting '70s Laurel Canyon, '90s Pacific Northwest, and '00s Brooklyn—that shows how a listener's greatest pleasures can come from a singer's purity of vision, and Jordan's is as pristine as the title of her signature single. Her guitars zap and swarm with harmonic trickiness; her drums click and clack satisfyingly. Often, elements that first seem thin—arrangements, melodies, lyrical ideas—suddenly thicken, and then become last-day-of-a-life-chapter heavy. "Would they stick around?" she asks in an ace refrain that hints at her future: This is art to obsess over, the stuff of long and significant careers.
—S.K.
---
Chloé Zhao
A Chinese director and screenwriter who studied filmmaking in the United States after emigrating as a teenager, Chloé Zhao debuted in 2015 with Songs My Brothers Taught Me, a keenly felt if one-note portrayal of a Lakota Sioux family's life on the Pine Ridge Indian Reservation. Her follow-up, The Rider, is an astonishing artistic leap forward. Again set in Pine Ridge and starring a mostly nonprofessional cast, the film (which Zhao wrote and directed) blends fiction and reality with astonishing confidence, translating the life of the injured rodeo cowboy Brady Jandreau, who plays the lead role, into a story of struggling to let go of one's deepest passions. Zhao's exceptional care for her characters quickly drew the eye of Hollywood—she's already been hired to make an Eternals movie for Marvel.
—D.S.