CBS's Les Moonves Problem Isn't Solved
A new report on the former chief executive suggests how much more work needs to be done at the network that enabled him.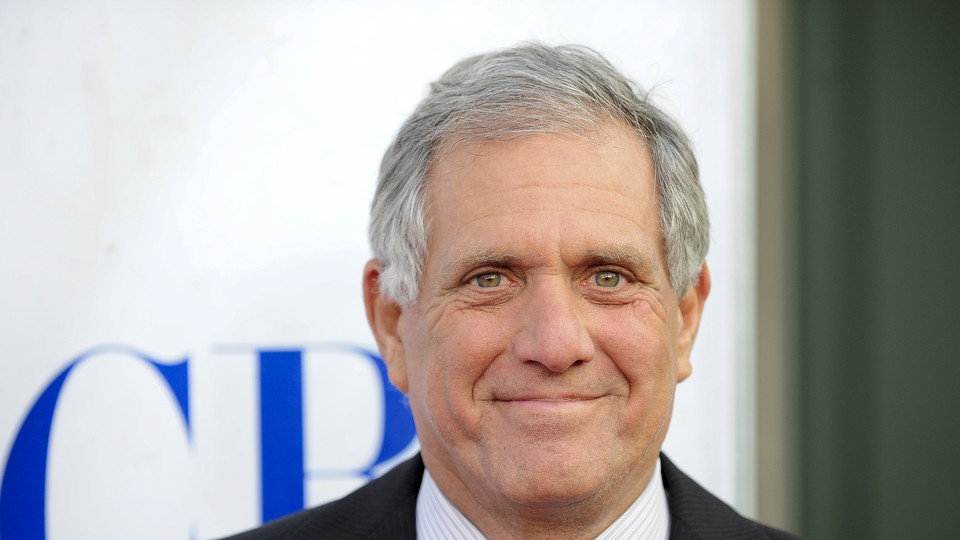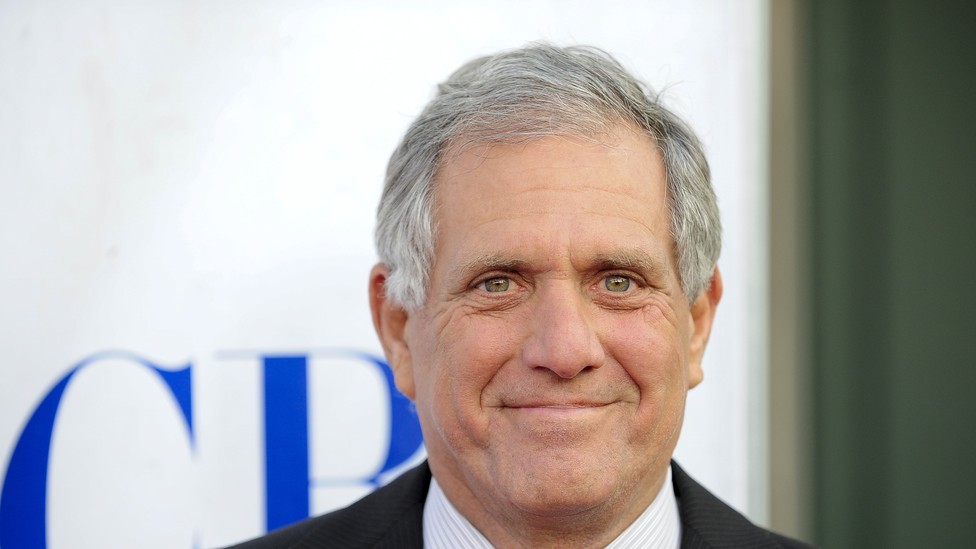 On Tuesday evening, The New York Times published details of the latest twist in the fate of Les Moonves: The paper had obtained a draft version of the report communicating the findings of CBS's investigation into its former chief executive. Moonves, facing multiple allegations of sexual misconduct stretching over a period of decades, had misled investigators, the report suggested, at times proving "evasive and untruthful" in his interviews with the lawyers hired to investigate him and destroying evidence that would have substantiated some of the accusations against him. It was all part of Moonves's attempt, the paper summed it up, to preserve not only his reputation, but also the $120 million severance package he stood to receive from CBS. The amount—and, indeed, whether he would get any amount at all—the network had said earlier, would be contingent on the findings of the investigation.
The 59-page report, in its draft version—it will be presented to the members of CBS's board in advance of the company's annual meeting next week—is damning. (Moonves, through his lawyer, denies both the allegations of nonconsensual sexual relations and the claims that he misled investigators.) It contains previously unreported allegations of sexual misconduct against Moonves. It suggests that Moonves used CBS's resources to find work for an actress, Bobbie Phillips, in exchange for her silence about an allegedly nonconsensual encounter she had with him in 1995. It reports that Moonves deleted several of the incriminating texts he exchanged with Phillips's manager, Marv Dauer, and also that when investigators asked to see Moonves's iPad, he provided them instead with one belonging to his son.
Also included in the report, according to the draft the Times obtained, is evidence of CBS's complicity in Moonves's behavior. The lawyers doing the investigation—Nancy Kestenbaum, of the firm Covington & Burling, and Mary Jo White, of Debevoise & Plimpton—relay the experience of Anne Peters, a physician who saw Moonves for a consultation in 1999. Peters told the investigators that Moonves tried to kiss her and masturbated in front of her during their session. She said she later told a film-producer friend of hers about the incident: Peters had wanted to convince him not to join the CBS board. She was unsuccessful; she recalled to the lawyers that his response had been, essentially, "We all did that."
We all did that. It's a reminder, on top of everything else, that there's Les Moonves, the man, and there's CBS, the network shaped by that man, and it is extremely difficult to disentangle the two. (A CBS board member, in the statement the network released on its announcement of Moonves's departure: "We thank Les for his 24 years of service. Among his achievements, he established a strong management team, giving us great confidence as we accelerate our succession plans and provide continuity of leadership.") As the reporter and critic Maureen Ryan put it, writing in The Hollywood Reporter of an earlier Times story about Moonves's behavior:
What the industry needs to do now is move beyond reading the latest exhaustive report about this or that individual and stop assuming that things will change if we take out a few bad apples.

Folks, the whole barrel of apples is rotten. It needs to be washed out and refilled from the bottom up.
"There are no bridges at CBS," a source told the reporter Ronan Farrow in August of her dealings with the network. "There is just Les Moonves." That doesn't mean the company's current executives are all harassers and abusers. It does mean, though, that removing Moonves—and depriving the extremely wealthy man of a severance package that would make him only marginally more wealthy—is a much different proposition than changing the culture that he allegedly enabled, and that allegedly enabled him. CBS has been home to Charlie Rose (a recent Washington Post headline: "Charlie Rose's Misconduct Was Widespread at CBS and Three Managers Were Warned, Investigation Finds"). And to Jeff Fager. And to Brad Kern. And to Andrew Kreisberg. The story that initially dimmed Moonves's star, Farrow's initial collection of allegations in The New Yorker, emphasized the notion that it was both Moonves and CBS, the network, that were the subjects of the accusations. As one longtime producer told Farrow, "It's top down, this culture of older men who have all this power and you are nothing. The company is shielding lots of bad behavior."
Les Moonves will, as one result of the CBS investigation and its findings, very likely leave the network with no severance. His reputation will very likely never recover. CBS, which was initially so slow to act on the allegations against its leader and against its own culture, will very likely present this outcome as a victory: for #MeToo, for justice, for morality itself. The bad apple removed. The problem solved. But cultures are not easily changed. Broken systems do not simply un-break themselves. Moonves made CBS in his own image; that means a true reckoning with his behavior—and with that of the network that empowered him—will require much more than a firing enacted and a severance withheld. Bad apples, after all, have their own kind of seeds.