The 27 Best Music Moments of 2018
The cultural effects of Nicki Minaj's "Chun-Li," Ariana Grande's "No Tears Left to Cry," Mitski's "Nobody," and more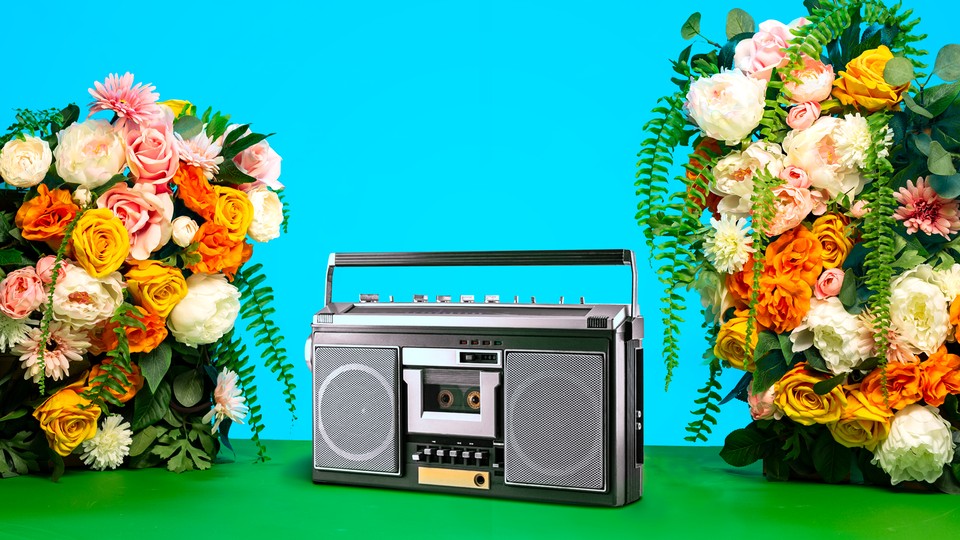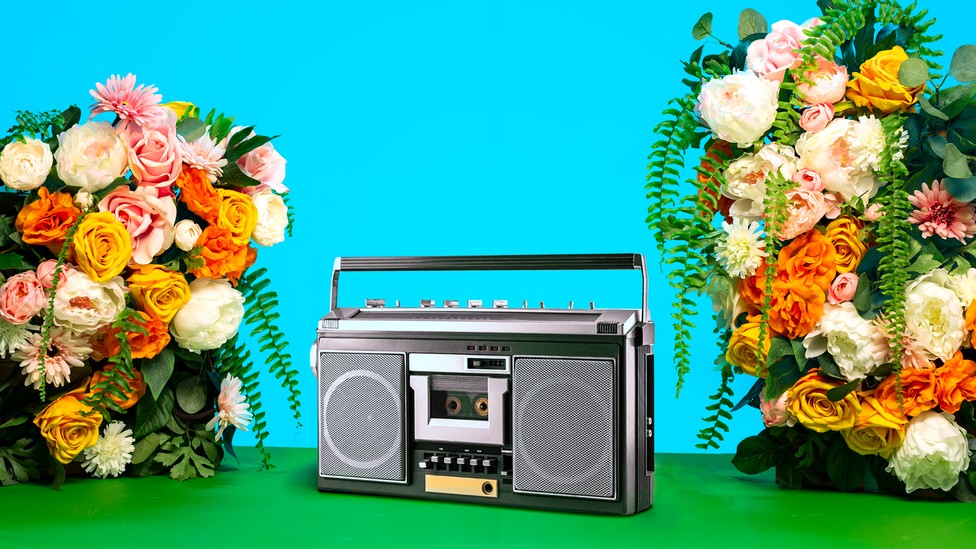 Editor's Note: Find all of The Atlantic's "Best of 2018" coverage here.
---
It's harder than ever to hear music in a vacuum. In this info-swamped era, the sound coming out of the speakers will be processed in the context of broad stories (uh oh, is this song about Robert Mueller?) and personal ones (uh oh, is this song about my ex?). The list below includes many of our favorite tunes of 2018, but more than that, it includes the ones we found to be the most memorable when all the factors—musical and meta-musical—were considered. Think of the overly specific honorifics we came up with not as awards per se, but as ways to define what made each recipient stand out. (You can listen to this playlist on Spotify.)
---
Most Versatile Response to Terrorism, Sexism, the Opioid Crisis, Heartbreak, and Any Other Horrible Thing, Really: "No Tears Left to Cry," Ariana Grande
It's hard to fathom after the pop star's engagement, breakup, genital memes, rom-com parodies, grieving of an ex's fatal overdose, and experience of being groped at Aretha Franklin's funeral, but 2018 began with Ariana Grande out of the spotlight. She finally emerged after the terrorist attack on her Manchester concert with this billowing sun-shower of a song, a comedown and rave-up in one—the best pure-pop single in years. As Grande's other troubles arrived, the tune gained new resonance as its title's declaration of blissful recovery proved fleeting. Of course, that fleetingness is exactly what the chorus—"Right now I'm in a state of mind I want to be in, like, all the time"—hinted at. —Spencer Kornhaber
---
Best Courtroom Drama: "I'll Take Your Man," City Girls
Move over, The Good Wife and The Good Fight. Watch out, all 572 versions of Law & Order! There's a new legal drama on the (very) small screen, and it packs more intrigue into its 2:57 run time than most procedurals do in their 43 minutes. The music video for "I'll Take Your Man," one of the singles from the Miami rap duo City Girls' May debut, Period, is a deliciously watchable mash-up of Judge Judy, Divorce Court, and twerking montages. The court wigs alone are award-worthy. —Hannah Giorgis
---
Happiest Lie: "Ever Again," Robyn
At the end of the gnomic mood cycle that is Robyn's Honey comes one flawless linkup of brain, heart, and body. The arrangement is space-yacht-rock, as if the breeze of Fleetwood Mac's Tango in the Night were somehow freeze-dried and reconstituted. The singing is coy and coiled, with Robyn scoffing at the "pulling and pushing," the "daddy issues and silly games," of relationship drama. She makes an impossible promise: "Never gonna be broken hearted ever again / I'm only gonna sing about love, ever again." Do you believe her? The keyboards that gush forth present a convincing case. —S.K.
---
The Robyn Rihanna Fenty Award for Slinky Girl-Power Bops: "LMK (What's Really Good Remix)," Kelela featuring Princess Nokia, Junglepussy, CupcakKe, Ms. Boogie
With all due respect to my wonderful colleague Sophie Gilbert, the world's best TV critic is CupcakKe. On the remix to "LMK," the lead single of Kelela's 2017 Take Me Apart, the Chicago rapper utters a line so improbably funny it's stuck with me since the moment I heard it: "You could be Charlie Sheen, and I'mma tell you again (Say what?) / A bitch like me keep two and a half men." Did I ever think I would hear a reference to Sheen's CBS sitcom on a track bursting at the seams with celebrations of feminine wiles? No, but sometimes the greatest things in life can't be anticipated. —H.G.
---
Best Song That Could Be About Trump but Probably Isn't: "High Horse," Kacey Musgraves

Call it a country-disco Rorschach test. Whom do you envision when Kacey Musgraves dresses down a wannabe John Wayne who's—and here is a great lyric—"classic in the wrong way"? Various Nashville names have been floated as the potential target of Musgrave's unbothered dismissal of toxic narcissists, and the singer has said it's really a composite of various villains who came to mind. The song is tight and spry enough, packed with tiny nuances of inflection, that it's worth replaying over and over, each time with a different pig's head on the dartboard. —S.K.
---
Catchiest Endorsement of Both Marriage and Capitalism: "Apeshit," The Carters
Beyoncé and Jay-Z have spent the past three years channeling their marital woes into amazingly profitable art. Lemonade was a formidable opus, and 4:44 was a celebrated attempt at conveying various sorts of maturity. But Everything Is Love, the joint album they released in June, was a lavish record dedicated to the inaccessible spoils of a marriage baptized in wealth. The video for the accompanying surprise single, "Apeshit," followed the pair as they danced around the Louvre in a kind of post-reconciliation rapture. The visuals are creative and grandiose. It's maddeningly fun to watch. —H.G.
---
The Golden Plantain: "Dun Rich," Popcaan featuring Davido

In a year full of ahistorical, context-free Twitter hand-wringing about whether Afrobeats or dancehall would reign supreme, what a blessing it was to hear the Nigerian superstar Davido on Jamaican legend Popcaan's July album, Forever. On "Dun Rich," one of the album's best tracks, the two dance around each other in purposeful diasporic unity. It's the perfect soundtrack to outdoor parties buoyed by free-flowing rum punch. Blessedly, there could very well be more collaboration from the two stars in the future. —H.G.
---
Clearest Evidence That Mariah Carey Is the Avant-Garde: "Giving Me Life," Mariah Carey featuring Blood Orange and Slick Rick
Mariah Carey's songs have always been sneakily complex with their layering of melodies, counter-melodies, and multisyllabics. On "Giving Me Life," the singer's questing sensibility meets a satisfying match in the neo-soul iconoclast Blood Orange, who crafts a big, dusky landscape for her to slink through. Slick Rick intones Carey's name in such a way that he makes it sound like an alias for Yahweh, and she entices a lover to follow her "on another tangent," which is presumably embodied in the coda of murmurs and guitar wails. When the song ends in its sixth minute, it's the unwelcome awaking from a dream. —S.K.
---
Best Breakup-2-Makeup Record: "Miss You Bad," Mr. Eazi featuring Burna Boy
In another win for the sonic reach of the African diaspora, the London-based Nigerian artist Mr. Eazi released his sophomore mixtape, Life Is Eazi, Vol. 2: Lagos to London, in November. One of the record's singles, a collaboration with fellow Naija singer Burna Boy, stands out not just for its hypnotic melody but also for its earnest exploration of cyclical romance. Over gentle guitar riffs, the two West African musical giants wax poetic about lost love and the chance to rekindle old flames. It's both a plea and an invitation—to a post-reunion slow wine and all it might portend. —H.G.
---
Best "Bohemian Rhapsody" Tribute: "Sicko Mode," Travis Scott featuring Drake
If Freddie Mercury's rule-breaking spirit wasn't quite captured in the movie made about him, at least the pop charts showed signs of his teachings living on, as more than one commentator has noted. Drake's involvement can push a song pretty far, but when the beat transforms every few measures, when verses gain momentum and then die, when chords seem to randomly mutate in the form of stomach illness they seek to invoke, it'd be sicko to expect a No. 1 hit. Yet here we are, as a nation, knocked out like a light (like a light) (like a light) by Travis Scott's confidence in his opera. —S.K.
---
Most Deliciously Evocative Song Title: "Cuddle My Wrist," Future
Oh, Nayvadius. The Atlanta rapper is a self-loathing impresario who makes consistently catchy paeans to wealth, women, and excessive drug use. On his latest mixtape, a collaborative project with super-producer Metro Boomin, he doesn't deviate from that formula, but he does offer a directive featuring some choice imagery. "Cuddle My Wrist" might be puzzling at first blush, but it's just a reference to the only intimacy Future's comfortable with at the moment: the relationship he has to his jewelry. —H.G.
---
Best Bad Single: "Chun-Li," Nicki Minaj
"They need rappers like me," Minaj cackled correctly, if for the wrong reasons. Hip-hop's most successful woman ever made two mistakes this year: treating Cardi B as a threat and defining their ensuing rivalry in terms of sales. Really, what's always made Minaj essential is the strangeness of her tastes—the off-ness in her hit-making calculations—and Queen's lead single, "Chun-Li," bore this out gloriously. Tubercular saxes, a rant-and-rave chorus, a misreading of Street Fighter, and a scream for the Wi-Fi passcode: Who can't find something to love in this mess? Radio programmers, as was obvious to everyone but her. —S.K.
---
The Lemonade "Owning Your Rumors" Memorial Award: "Be Careful," Cardi B
This year, amid the flurry of album prep, the tenacious Bronx-bred rapper managed to keep—and then reveal—a very big secret. Cardi chose to announce her rumored pregnancy during her Saturday Night Live performance of "Be Careful," an emotional track that details—and decries—the deception of a cheating partner. "It's not a threat, it's a warnin'," she sang, well aware of the rumors that her husband, the rapper Offset, had been serially unfaithful. Now that she's announced that the two are parting, it's hard not to think of just how astute her full-throated warning was: "You might have a fortune, but you lose me, you still gon' be misfortunate, nigga." —H.G.
---
Best Superhero Love Song: "The Ways," Khalid and Swae Lee
High on the list of casually revolutionary aspects of Black Panther was the range of women, each distinctive and smart, enlisted to save Wakanda. On the Kendrick Lamar–produced soundtrack album, two of the most angelic male voices of R&B's new generation went heart-eyed for the Nakias, Okoyes, Shuris, and Ramondas of our own world—each a "power girl." The singers' sheer sweetness—all honeyed melodies and talk of "radiant beams castin' vibrant views"—disarms the trap of nice-guy condescension. It really does sound like they're under the influence of superpowers. —S.K.
---
Most Successful Ploy for Virality: "In My Feelings," Drake
The only thing Drake loves more than his bed and his mom is going viral. The rapper bakes memes into each of his musical projects, curating his public image with all the finesse of a Tumblr (RIP) vision board. "In My Feelings," the City Girls–assisted fifth single for his June album, Scorpion, was yet another entry into Drake's canon of meme-ability. The Instagram comedian Shiggy posted a video of himself dancing to the song the day of its release, and the Shiggy Challenge took off from there. The dance propelled "In My Feelings" around the globe at a velocity that was shocking, even by Drake standards. —H.G.
---
Catchiest Response to Crushing Loneliness: "Nobody," Mitski
Indie-pop visionary Mitski Miyawaki wrote this instant classic in Kuala Lumpur during a solo vacation that she expected to be therapeutic but instead found desperately isolating. Which might explain why the melody is such great shower-singing bait, instantly conjuring an imaginary audience. As she carries the tune to greater heights, disco sprightliness cheers her on, and an emotional mystery emerges. Maybe she's effervescing beyond human concerns. Or maybe she's suffocating in them, which would make her like the planet of love that she sings about, destroyed by too much desire. —S.K.
---
Best Cultural Reference Point for White Liberals Who Want to Sound Woke as Quickly as Possible: "This Is America," Childish Gambino
Donald Glover has long concerned himself—and his work—with the effects of racism. His May single, "This Is America," was released as the challenging second season of Atlanta came to a close and paired knocking production with some haunting lyrics from him (as his musical persona, Childish Gambino). In the eerie music video, Glover replicates famous instances of antiblack violence. Immediately, it became a flash point for discussions about protest art, a litmus test for whether socially conscious consumers of culture had done their due diligence. But like all black art, Glover's work deserves to be evaluated beyond the narrow domain of what's "necessary." —H.G.
---
The Only Good Kanye West Songs of 2018: "Ghost Town" and "Freeee (Ghost Town Pt. 2)" featuring Ty Dolla $ign
If Kanye West were still committed to what made him important in the first place—reconciling music's bleeding edge with its center so as to push everyone forward—he'd have a full album that sounds like these two songs, which blend hip-hop's recent emo fascination with the anarchic possibility of the best rock. Triumphant energy courses throughout, but chaos and unease rattle in every collaborator's bellow and every sampled guitar blast. The results mesmerizingly ask whether freedom is the same as unhinged, which is, not incidentally, the same question posed by West's public antics this year. —S.K.
---
Best Karaoke Bop That Might Also Make You Cry: "Shallow," Bradley Cooper and Lady Gaga
In the words of the world's foremost A Star Is Born scholar, Vulture's Hunter Harris, Yee-haw! What else is there to say about "Shallow," a song that reaches into the pit of your stomach and fills you with the spirit of Stefani Joanne Angelina Germanotta every time you hear it, thus compelling you to bellow at registers you didn't think possible? Bradley Cooper, bless his beautiful-as-Jackson-Maine face, is just good enough to make the song work. The entire soundtrack is great, but "Shallow" might single-handedly boost the entire karaoke industry. —H.G.
---
Unintended Gut Punch of the Year: "Self Care," Mac Miller
The memento mori music video, the likelihood that the title refers to drugs, the lines about beauty in oblivion: all surface-level reasons this song hits harder after its creator's death. The dewy sadness of the sound, spiked with little moments of melodic and lyrical hope, are deeper ones. But the toughest thing now about "Self Care," and much of Mac Miller's catalog, is how good it is. The odd but satisfying sense of timing, the relatable crack of the voice, the daring structural flip at the end … ugh. Miller was an immense talent, and he was still getting better. —S.K.
---
Horniest Collaboration of the Year and Probably Also Decade: "Inside," Jacquees featuring Trey Songz
The petite Georgia crooner Jacquees made quite a splash earlier this month when he crowned himself the king of R&B. It was a bold claim for a man best known for his remixes, but Jacquees's debut 4275 was a pleasantly nostalgic record that made no secret of the singer's earnest need for, well, sex. Naturally, the June album's lead single recruited the Prince of Pelvic-Thrust R&B himself, Trey Songz. Titled "Inside," the song is about exactly what you think it's about. The Cut's Allison P. Davis named it the horniest song of the summer back in July, but several months later, I'm ready to say it's the horniest song of the year. Congrats on the sex, Jacquees! —H.G.
---
The Sequel to "Ironic" That 2018 Needed: "Bad Luck," Neko Case
Perhaps recognizing that Alanis Morissette's classic lament to the unfairness of life never made much sense anyway, Neko Case's extremely catchy ode to cosmic cruelty comes with even less parsable fables about dreaming dogs suddenly awoken, black flies ingested in cream, and one-legged seagulls more sympathetic than human beings. Boosted by peppy, Phil Spector–inspired call-and-response, Case plays with the idea that it's worse to avoid a terrible fate than to accept it. One riddle that's applicable every draggy day: "Are you tired of things going right, things going wrong?" —S.K.
---
Most Reluctant But Unshakable Sing-Along Anthem: "Boo'd Up," Ella Mai
Every season, there's a song that male DJs play "for the ladies" knowing full well that they want to hear it—and sing along at full volume—themselves. This year, that distinction goes to "Boo'd Up," the massively viral single from the British newcomer Ella Mai's debut album, Ella Mai. It's a totally competent R&B bop, the kind of fun dedication that '90s and early-aughts stars such as Brandy honed with soulful precision. But beyond its clever opening line—"Feelings, so deep in my feeeelings"—I'm most in awe of the song's sheer tenacity. It was everywhere. I'm probably still singing it right now. —H.G.
---
The Only Good Reply to the Comments: "Nameless, Faceless," Courtney Barnett
A comment from an internet rando mocking this Australian songwriter's skills led to this rollicking Nirvana-meets-Zappa jam, in which Barnett blasts not only the anonymous doofus in particular, but also larger biases shared by such doofuses everywhere. While swiping Margaret Atwood's summary of patriarchy into a chorus—"Men are scared that women will laugh at them … women are scared that men will kill them"—might sound like a didactic move, Barnett manages to make the big seem small and the serious feel entertaining. Putting such talent on display—what better revenge could there be? —S.K.
---
Best Rejection of Subtlety: "Pynk," Janelle Monáe featuring Grimes
In April, just after the release of her album Dirty Computer, Janelle Monáe told Rolling Stone she identifies as pansexual. "If you listen to my albums, it's there," she said of her prior hesitation to publicly announce her queerness. While earlier projects saw Monáe toying with gender and sexuality somewhat obliquely, Dirty Computer—and its third single especially—rejected subtlety in favor of cheeky queer aesthetics. In the song's music video, Monáe's rumored partner, the actress Tessa Thompson, quite literally emerges from between the singer's legs (which are themselves clad in pants that can only be described as "vulva-esque"). It was, to put it mildly, quite the statement. —H.G.
---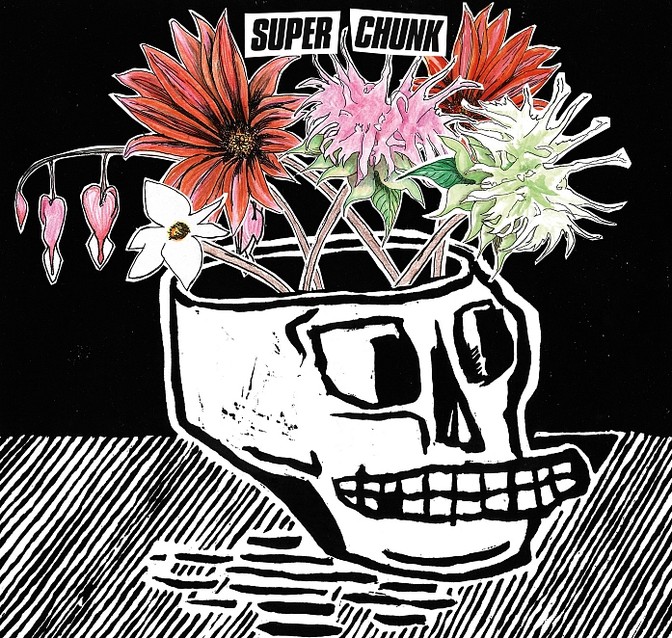 Least Insufferable #Resistance Rock: "Bad Choices," Superchunk
The indie-rock lifers Superchunk turned their Trump-related headaches into tough and wiry yelp-alongs for What a Time to Be Alive, and "Bad Choices" is a nice example of how to neither whine nor sneer while working through this maddening era. Endlessly scrolling through the news? Maybe use that energy differently: "You gotta get out / out and about / meet your weird neighbors." But Mac McCaughan also has the moral clarity to call out some of those neighbors. He's got "a lifetime of shit decisions," sure, but they aren't the kind that "are gonna cause suffering." —S.K.