16 Decades of Atlantic Christmases
A look back at stories, poems, book reviews, and art from 160 holiday seasons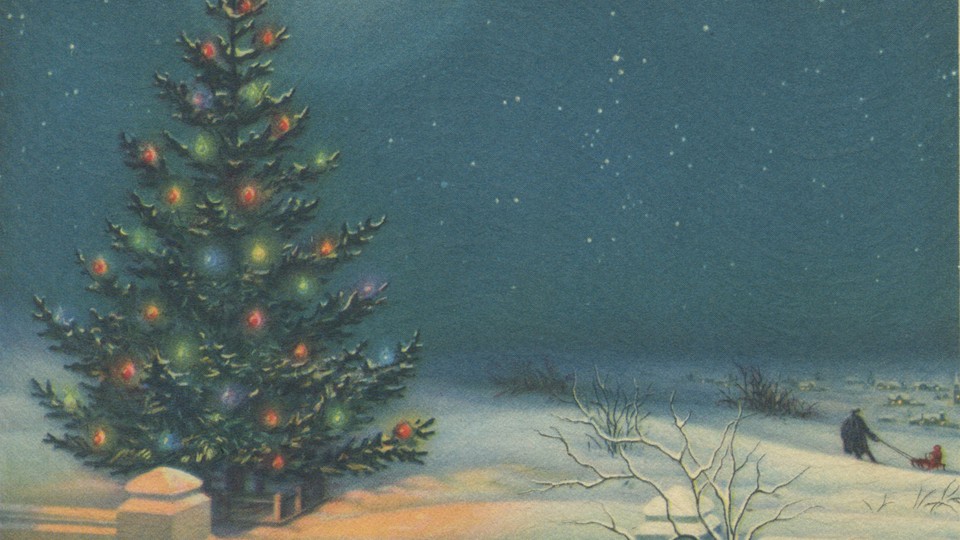 Since publishing its first issue in 1857, The Atlantic has marked 160 Christmases. Contributors,  by dint of the magazine's New England and Christian roots, made a point each year to memorialize the birth of Jesus and the many traditions celebrating it in every section and medium of the publication. For more than 16 decades, there have been myriad articles, stories, poems, book reviews, recipes, art, and even, in the mid-20th century, dozens of annual subscription gift cards.
"Whoever has passed the month of December in Rome will remember to have been awakened from his morning-dreams by the gay notes of the pifferari playing in the streets below," wrote an unnamed contributor in April 1859, evoking the music of the season. The pifferari, as the article described, were shepherds who came to Rome at Christmastime to play music before shrines of the Madonna and child; these performers, and their songs, were a staple of Decembers in the city.
Eighteen years later, Luigi Monti recalled another Italian Christmas—this one passed in an abbey in Sicily. He detailed how the religious traditions of the holiday bled into the social: how the Christmas Eve service "from time immemorial … has been followed by a reunion at home, with play and dancing till a late hour" and how, on Christmas, after a mid-day sermon, "if the weather was good, the whole population would go wandering through the streets, to cafés and restaurants, which were kept open all night."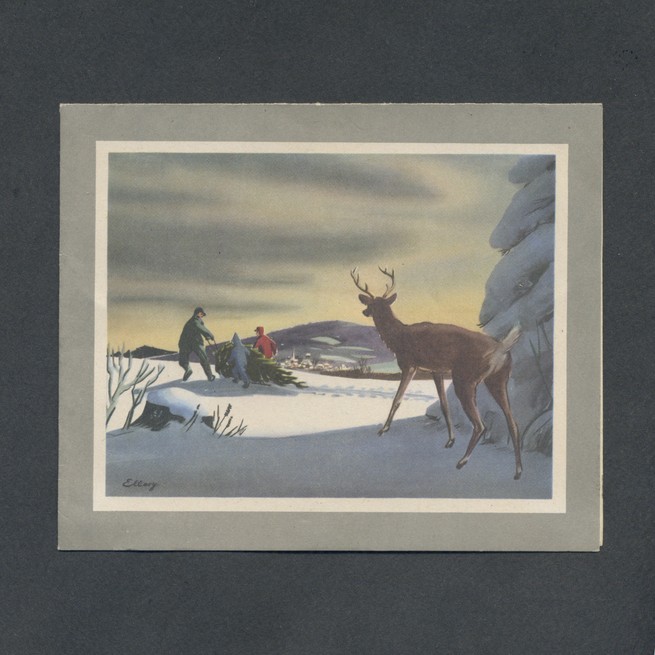 Other writers traveled still farther than Italy, sharing accounts of winters spent in Africa. Two such accounts, brought back from Ghana's Dix Cove in 1870 and Egypt's Assuan in 1895, were distorted by the prejudices of their Western writers; the unnamed visitor to Dix Cove noted the prevalence of "African barbarism" and remarked on the strangeness of "black Christmas" celebrations, while the American essayist Agnes Repplier described some of the wares at an Assuan market as "barbaric" and "absurd." But both also found aspects of the holiday familiar, and beautiful: dinner parties, drinking, music, gifts.
In an 1885 article, the Scottish author Edmund Noble described a similar experience of familiarity for Western Europeans spending their winter holidays abroad—in Russia. "Perhaps it is at Christmas that the foreign resident usually finds himself most at home in St. Petersburg," he wrote; and later, in more detail: "Christmas time turns Russian markets into veritable forests, while Christmas Eve fills the streets of St. Petersburg with crowds that, in the purchases they are making for the morrow, bear a striking resemblance to the pedestrians and shoppers one may meet in any German city at the same time of year."
And, as recalled in a 1910 article, the holiday season in Germany did fit that description. "Here was a whole country where nobody was too big for trees," wrote Mary D. Hopkins of her first Christmas there: "Everywhere, as far as you could see, those green trees stretched … Green lanes ran to and fro, and in those lanes twinkling lights marked little booths full of wonderful shining things of gold and silver and crystal."
Thirty years later, Josiah P. Marvel described Germans spending a much more fraught holiday in a Gestapo prison in France during World War II. As a member of the American Service Committee, he helped deliver gifts, a tree, and fruit to the prisoners without family connections, attempting to bring some of the "friendship and love that signify Christmas" to the enemy.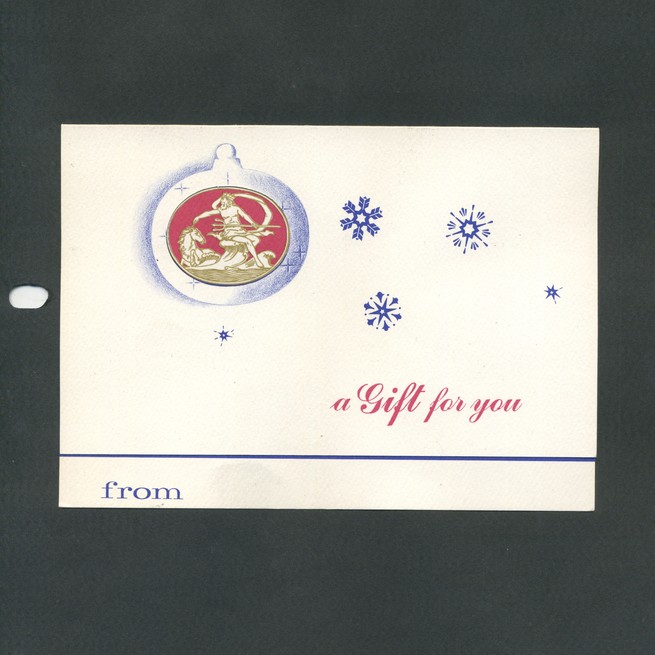 The American hostages in Iran were offered similar respite in 1979, as Mark Bowden wrote in 2005. Liberal ministers were permitted to visit and hold ceremonies throughout the day for the young prisoners. One, Kathryn Koob, "was profoundly sad to be cut off from her world, isolated from her family and any community of Christians; from familiar Christmas music, the swirl of shopping, cards, parties, and gift-giving," Bowden wrote. "And yet somehow the holiday became, if anything, more meaningful for her as a prisoner."
That spirit of camaraderie and mercy was absent from the Hanoi Christmas bombing of 1972, remembered for the American veteran William Broyles upon his return to Vietnam after the war by a local doctor. "I was teaching a class about mitral stenosis when we heard the anti-aircraft guns begin to fire and then the terrible noise of the B-52 bombs coming toward us," the doctor recounted. He detailed the devastating aftereffects: a collapsed hospital; crushed, rotting bodies; dead students. "But war is war," he said. "We must go on."
Back in America, writers described more peaceful and familiar holiday seasons. In her 1864 series on her experience teaching freed slaves on South Carolina's Sea Islands, Charlotte Forten recalled a Christmas with her young students spent singing, attending church, opening presents, and listening to stories. "It was a wonderful Christmas-Day, — such as they had never dreamed of before," she wrote. "The long, dark night of the Past, with all its sorrows and its fears, was forgotten; and for the Future, — the eyes of these freed children see no clouds in it."
An unnamed contributor described another bright-spirited Christmas passed at a Presbyterian minister's house in 1920. "The approach to Christmas was the usual crescendo, something like a rocket that bursts into multicolored lights as they climax and then falls into darkness," the writer reflected. "The darkness in our case was the cold and sullen stream of school which surrounded us. Christmas was a luxuriant island, in which magical things were done in the glow of candles and odor of fir trees."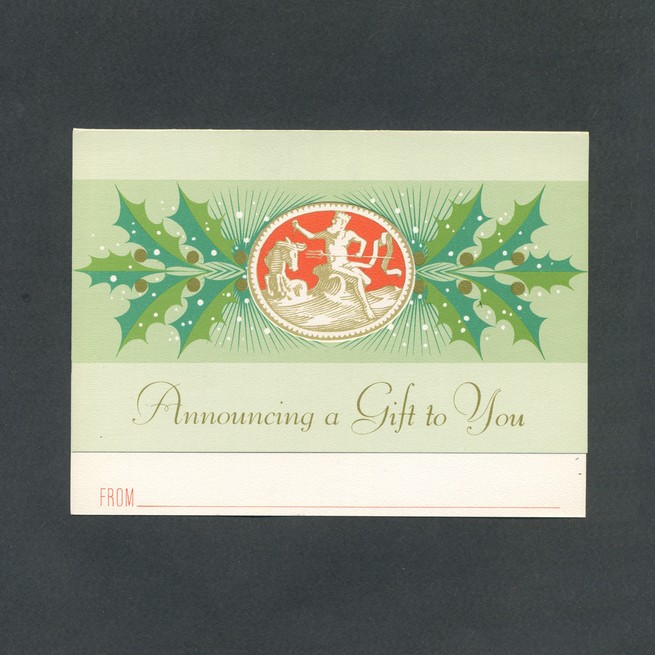 "Christmas at the Ranch" in 1933 brought similar joy to the writer Hilda Rose. The isolated locale provided her and her family refuge during the Great Depression; "we are marooned, — shut away in the wilderness," she wrote, "yet I would rather be here than out where I should have to see the misery and the hopeless eyes of the aged who had been living on carefully invested savings and have lost all." A young man arrived on her doorstep on Christmas Day, looking for work after leaving behind his own large family and their farm in Canada; to Rose, he seemed "too good to be true—a treasure Santa Claus has brought."
Katharine O. Wright passed another remote "Mountain Christmas" seven years later in Kentucky where, she wrote, "in row upon row of miners' shacks, Christmas is reminiscent of many an old country."
The British journalist Edmund Yates stated in a lecture "that all that the 'Americans' knew of Christmas they had learned from, or since the publication of Dickens's Christmas stories," wrote the literary critic Richard Grant White in his review of "Some Alleged Americanisms" in 1883. White dismissed this remembered claim as absurd: "The Maryland descendants and representatives of the old Roman Catholic colony of Lord Baltimore, and the New Orleans natives of the same faith, will learn with some surprise that they owed to the Protestant heretic Charles Dickens the birth of the feeling which made Christmas to them a great and solemn festival." Americans, he argued, had been celebrating Christmas since long before Dickens reached their shore—and, as Wright witnessed decades later, would continue to do so in those old traditions for years to come.
Even so, another Atlantic contributor did laud Dickens's portrayal of the holiday in A Christmas Carol.  "There is not, in all literature," asserted an 1868 review of the novel, "a book more thoroughly saturated with the spirit of its subject … and there is no book about Christmas that can be counted as its peer."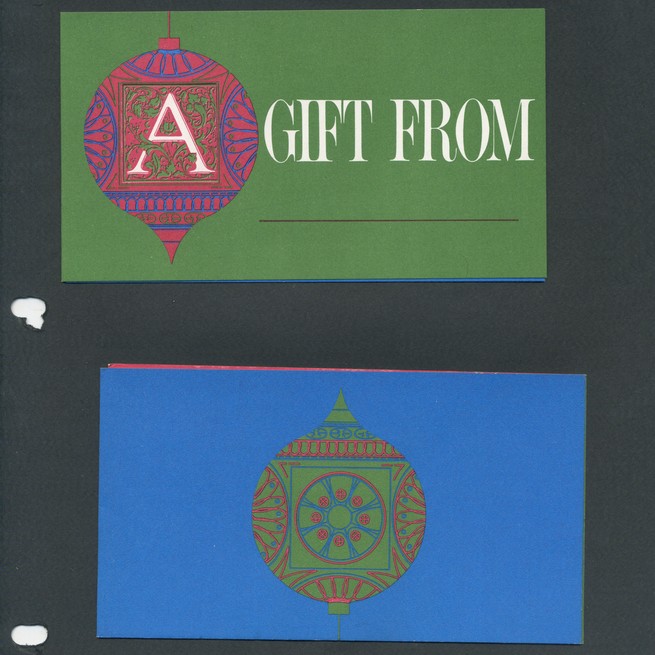 The magazine was less kind to another Christmas classic: "Rudolph the Red-Nosed Reindeer," the song. Cullen Murphy described it in 1990 as "an unwelcome piece of work not least because its tune, after one or two hearings, takes on the quality of an advertising jingle." And, he asserted, "Worst still is the way it tells a story … with jaunty moral vacuity." Murphy preferred the original book, which was "full and rich" and presented the reindeer's heartwarming story with more character and depth.
Works such as A Christmas Carol and Rudolph that captured that positive holiday spirit, Samuel McChord Crothers wrote in 1906, were important as a counterbalance to the grim literature of evil and disillusion. "At Christmas time those of us who in our journey through the world have found some things which seem to us to be good, and which encourage us to hope for more good farther on, need not be greatly troubled by what is continually being written against our creed," he contended. "Good-will is not a bit of weak sentimentalism; it is a force actively engaged in righting the wrongs it sees." In literature, as elsewhere, he argued that good spirit was worth fighting for.
Some of that hope and optimism can be found in e. e. cummings's December 1956 "Christmas Poem," in which he offered a mystical portrait of holy birth interspersed with characteristically artful punctuation:
mind without soul may blast some universe
to might have been, and stop ten thousand stars
but not one heartbeat of this child; nor shall even prevail a million questionings
against the silence of his mother's smile

— whose only secret all creation sings
Annie Dillard provided another magic-tinged, though more natural, take on the holiday in her 1973 poem "Feast Days: Christmas," which opened, "Let me mention / one or two things about Christmas. / Of course you've all heard / that the animals talk / at midnight," and went on to describe a spiritual exchange of animals, environment, and God.
But the magazine's Christmas literature was also occasionally shadowed with its own darkness and disillusion. Published posthumously in 1965, Ernest Hemingway's 1944 "Second Poem to Mary" incorporates an almost prayerlike "Hail to Father Christmas" into a strange, somber reflection on mortality. He concluded:
It is no longer Christmas
And from this hill, bare-topped,
Its flanks covered with Christmas trees,
Many further hills are seen.
More of both sides of Christmas can be found in the archives—dark and bright, melancholy and uplifting. Various lighthearted tidbits can be unearthed, too. In 1949 and 1950, contributors offered elaborate recipes for Christmas cookies and dinner dishes. In 1954, writers turned a satiric eye to holiday cards and catalogs. And today, The Atlantic continues to collect Christmas takes and traditions—including some from its readers.