Nao's Atmospheric R&B Shines on Saturn
The British singer of so-called wonky funk presents a sophomore record that deftly fuses her decade-spanning influences with honeyed vocals.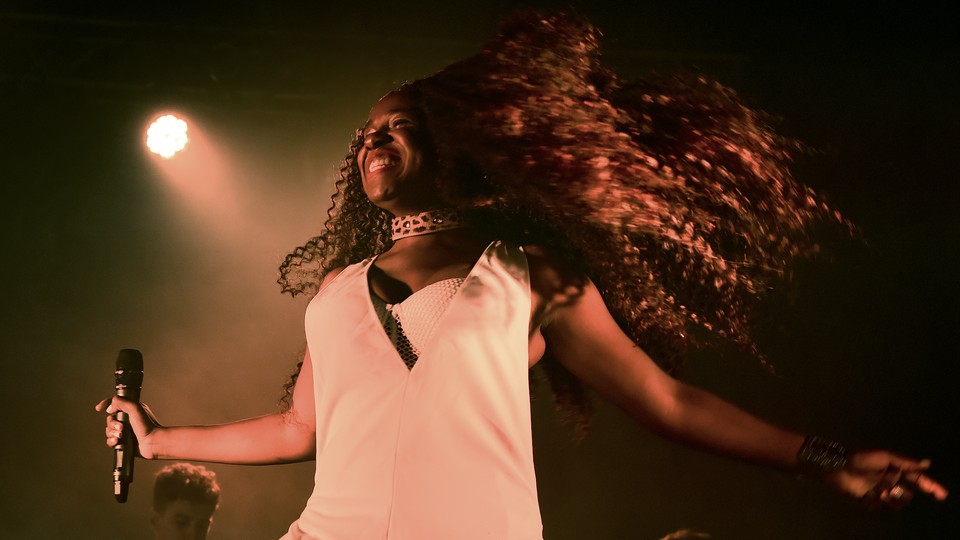 Nobody floats quite like Nao. The British singer-songwriter, née Neo Jessica Joshua, first found her voice in East London, where she spent her childhood collecting a diverse tapestry of musical influences: U.K. garage and grime, jazz, gospel, and funk. Now, the former backing vocalist weaves these sundries into wings.
On her second studio album, Saturn, Nao guides listeners through a galactic journey. It's a lush, ambitious record that pulses with the singer's need for movement. On the titular track, a gorgeous duet with the Ghanaian British soul singer Kwabs, Nao likens her love to a cosmic rite of passage: "You leave and return," she sings in dulcet tones. "You're just like Saturn to me." Where her prior records have conjured an atmospheric soundscape shaped almost entirely by the singer's vocals, Saturn shows off her nimble lyricism, too.
In astrological parlance, the Saturn return is the window of time when the slow-moving planet comes back to the place it occupied at the time of one's birth. Generally, this astral revolution takes a little more than 29 years to complete, and the years between 27 and 30 constitute a period of intense growth and strained attempts at self-possession. It's fitting, then, that Saturn finds the post-20s Nao evolved, the insecurities of the prior decade having shuffled off to create space for a more fully realized self—and more complex music.
On songs like "Gabriel" and "If You Ever," Nao is inviting and self-assured. She sings the kind of woozy romantic bops that beg for dancing under summer skies. "If you ever change your mind," she asks on the latter, "would you fly with me?" Her voice vibrates with anticipation and nervousness, the cumulative effect something of a flutter. In its intimate explication of the personal, Saturn is heavenly.

Saturn's most traditionally R&B single, "Make It Out Alive," features the Inglewood-bred Top Dawg Entertainment signee SiR. After his verse, the two sing the chorus together, their voices reassuring even as their mutual destruction is all but guaranteed:
Fall too deep, too deep to get outta here
Too deep, too deep to get outta here
House burnt down, burnt down to the fucking ground
I don't even care now if I make it out
Can't get out my head, it's the atmosphere
Colors change, blue grass like the Lumineers
I'm too deep, too deep to get outta here
Too deep, too deep to get outta here