The Miami Rap Duo Celebrating Female Pleasure Without Apology
City Girls, out with a new record, have rapidly risen to success with cheeky, libidinous tracks that gleefully resist the industry's ubiquitous misogyny.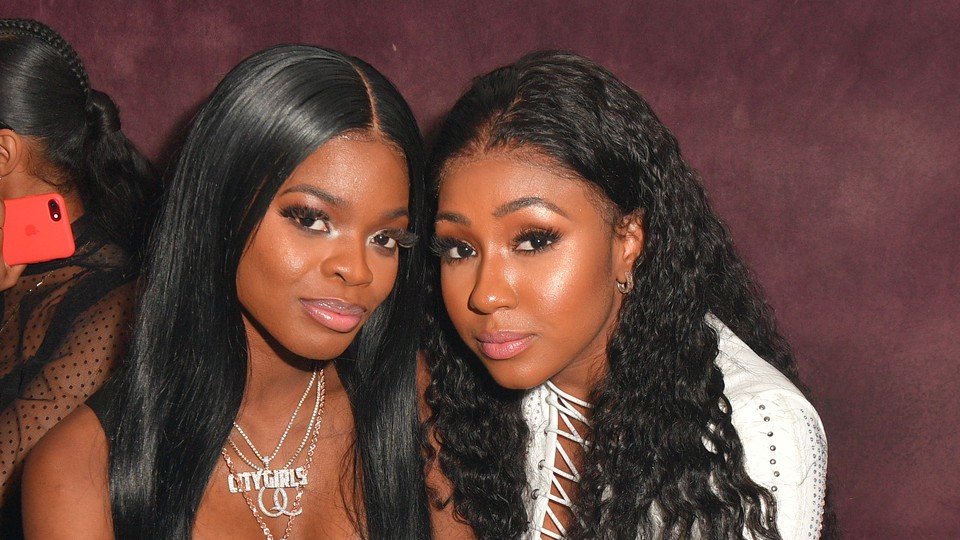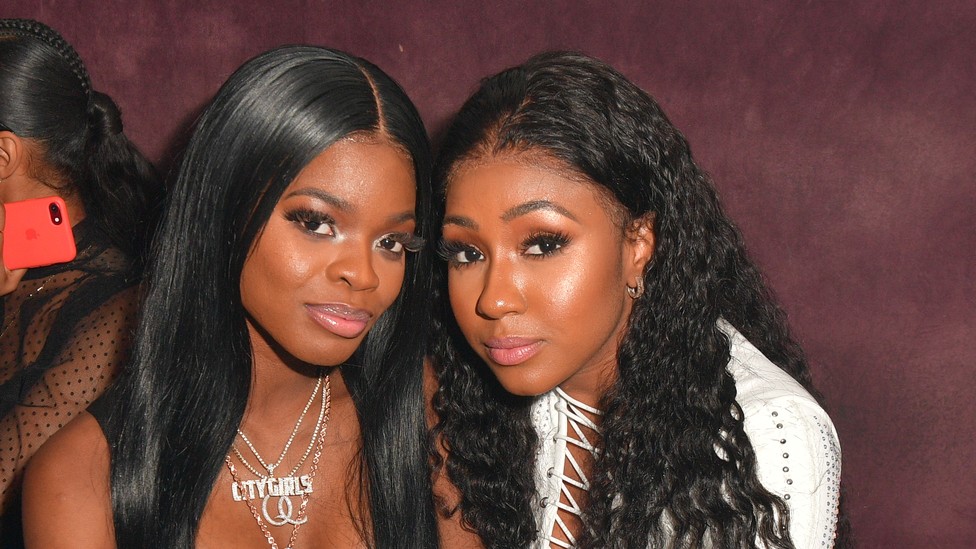 In the most iconic scene of the 1992 thriller Basic Instinct, the murderous novelist Catherine Tramell faces a host of detectives attempting to interrogate her. Sharon Stone, as Tramell, disarms the men—with her sexuality, most infamously, but also with the intelligence required to deploy it against them so nakedly. "I'm not stupid," she intones, her eyes trained on the camera. Even without the accompanying leg spread, the pointed stare was a power-snatching act of seduction.
More than 25 years later, Stone's notorious tactic gets a lengthy shout-out in Point Blank Period, a recent documentary focused on the Miami rap duo City Girls. Though neither Yung Miami nor J. T. was alive at the time of Basic Instinct's release, the two rappers draw from Stone's memorable interrogation sequence in the video for one of the singles from their May debut. "Millionaire Dick" features footage of Yung Miami mimicking Stone-ian allure. Men fall, quite literally, into her lap. Later, her jewel-clad partner in crime, J. T., sits atop a throne. Both women are surrounded by money at various points; they're periodically shown twerking in front of giant red letters bearing a straightforward allusion to their fiscal motivations: BREAD TALK. It's gloriously, glamorously unsubtle. It's peak City Girls.
As City Girls, Jatavia "J. T." Johnson and Caresha "Yung Miami" Brownlee have rapidly risen to both critical and commercial success with cheeky, libidinous raps that place them in the pantheon of female artists resisting the genre's ubiquitous misogyny. They join a long lineage of female rappers flipping the most basic expectation of women in hip-hop—that they be sex objects—into a quantifiable asset. Before Miami's City Girls, there were New York's Lil' Kim and Foxy Brown. There was Chicago's Shawnna. There was Philly's Eve.

The first prominent female rap duo since Salt-n-Pepa, City Girls are hyper-observant and shamelessly enterprising. "If you pay attention to male lyrics," J. T. says before the documentary's introduction of the Basic Instinct clip, "when they fuck a bitch for free, they make fun of them." If sex sells, then City Girls demand their cut of the profit. With their glitzy braggadocio, Yung Miami and J. T. subvert the dominance of rap's stingy, swaggering male artists. They snatch money back with bedazzled acrylics.