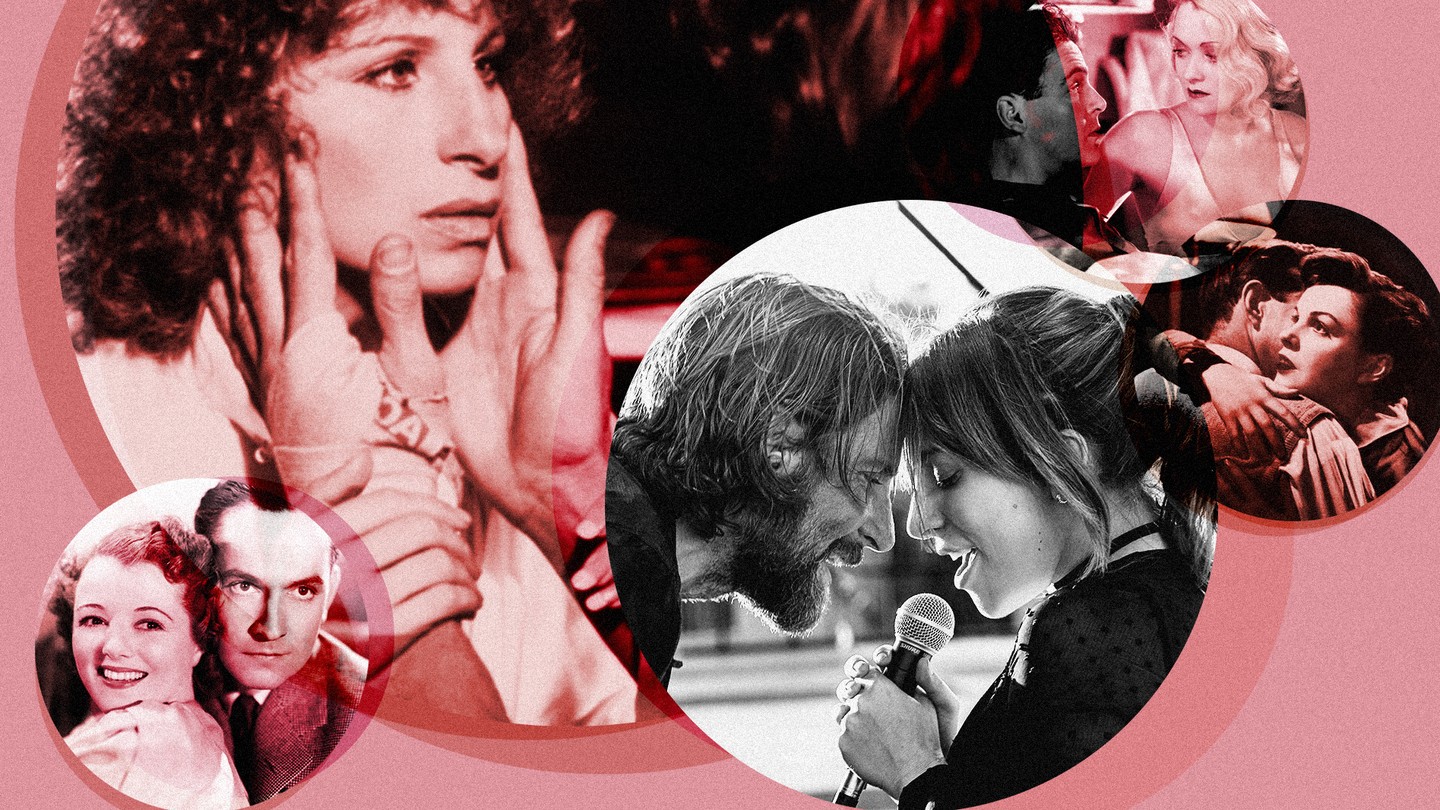 The Long Hollywood History of A Star Is Born
Each iteration of the classic film is transcendent in its own way. Barbra Streisand, who starred in the 1976 version, says the appeal is simple: "Stardom can be fleeting. There's always someone new coming up to displace you."
This article contains some spoilers for A Star Is Born.
In the spring of 1937, Louis B. Mayer, the gimlet-eyed ruler of Metro-Goldwyn-Mayer (and, at the time, the highest-paid man in America), had special reason to be proud of his protean son-in-law David O. Selznick, the husband of his favorite daughter, Irene. Selznick had just produced a compelling motion picture about the doomed romance of an unknown performer and the fading, alcoholic matinee idol who makes her a star.
"Did you see what he did with A Star Is Born?" Mayer asked of Selznick, who until 18 months earlier had worked for his father-in-law. "He took that story—if it came to me, I'd say, 'Make it or don't make it, what do I care; it's been done 40 times anyway'—he took that story and made a tremendous picture out of it."
Indeed, just five years prior, Selznick himself had produced the first version of what was essentially the same tale, and had called it What Price Hollywood? For more than 80 years, right up to this month's premiere of Bradley Cooper and Lady Gaga's latest remake, A Star Is Born has been the urtext, the film à clef in which Hollywood has sought to explain (and, by extension, to justify) itself—to itself, and to the world.
The story's origins lie squarely in the real lives of several early-Hollywood figures, and each interpretation has counted on audiences' understanding of the overtones that stars as diverse as Janet Gaynor, Judy Garland, and Barbra Streisand have brought to the leading role. Over the decades, screenwriters from Dorothy Parker to Moss Hart to Joan Didion and John Gregory Dunne have taken a crack at the script, while songwriters from Harold Arlen and Ira Gershwin, to Streisand and Paul Williams, to Gaga have supplied the music.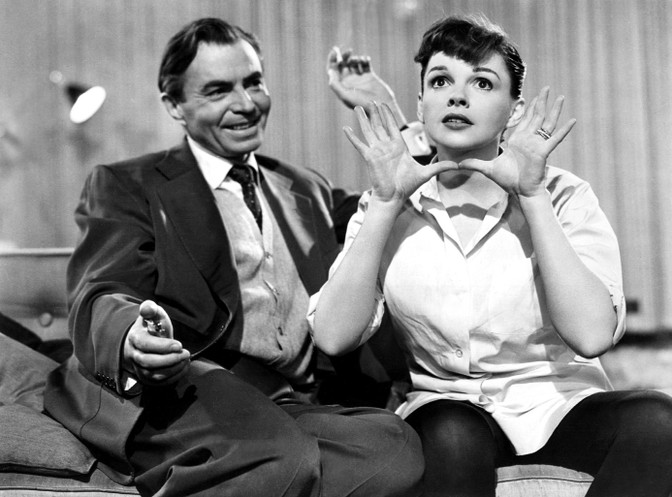 The film's title, suggested by Selznick's principal financial backer, John Hay Whitney, in his day one of the richest men in the U.S. and a grandson of Abraham Lincoln's private secretary, is a quintessentially American meme. "I think it's because many of us have a dream to be somebody, to make a mark, so the audience identifies with the female character," Streisand told me recently when I asked her to reflect on A Star Is Born's enduring appeal. "The male character goes from being a star to an alcoholic has-been. The higher you fly, the farther you fall. As in Romeo and Juliet, we want to see the star-crossed lovers, and then when it doesn't work out, we cry not only for the characters but also for ourselves."
Streisand's own 1976 version was panned by critics but went on to become the second-highest-grossing feature film of the year, behind Rocky and ahead of All the President's Men. Of her film's success, Streisand says the appeal of the tale is timeless: "Stardom can be fleeting … There's always someone new coming up to displace you. And Hollywood can be a very competitive place. That's the disgusting part of the business—the envy. And the pressures often drive performers to self-destruct. This story is about the thrill of fame, and its price. No wonder the first version in 1932 was called What Price Hollywood?"
What Price Hollywood? was based on "The Truth About Hollywood," a magazine story by Adela Rogers St. Johns, the high-flying Hearst reporter and screenwriter (whose grocery delivery boy in California was a young Richard Nixon). The film historian David Thomson judges it "the toughest, the funniest, and the most interesting" of all the variations on the theme. The film tells the story of Mary Evans, a waitress at the Brown Derby (played by the alluring Constance Bennett), who is discovered by Max Carey, a talented, self-loathing director (played by Lowell Sherman, himself a sometime movie director and an alcoholic who would die just two years after the film's release, at 46). As Mary's star waxes (she marries a priggish polo star—played by Neil Hamilton, best known as Commissioner Gordon in the 1960s TV version of Batman—who abandons her when he can't take the Hollywood lifestyle), Max's career wanes, and he becomes an unemployable drunk. After a bender and a humiliating arrest on a rubber-check charge, he takes refuge in Mary's mansion, where he shoots himself, but not before pleading with her as she leaves the room, "Mary, I just wanted to hear you speak again, that's all." One variation or another on that plaintive line of parting appears in every version of the story—including Cooper's—foreshadowing the fate that keeps the mentor from fully sharing in the triumph of his protégée.
What Price Hollywood? is the telling of the tale with the happiest ending: Mary's husband returns to take care of her and their child. In this version, the rising star is a more or less one-dimensional device for exploring the tragedy of the falling one, and Sherman's brisk, unsentimental, self-knowing portrayal steals the show. The character of Max Carey is based on several real people, including the silent-film director Marshall Neilan, whose career was derailed by booze (he would show up on-screen in a small part in the 1937 version of A Star Is Born) and John Barrymore, the "Great Profile," who was Lowell Sherman's brother-in-law. George Cukor directed the film, and moved in the same circles as its inspirations.
But the central partnership of What Price Hollywood?—that of the director and his newfound star—was modeled after the marriage of the silent-film star Colleen Moore and John McCormick, the one-time publicity chief and later the production head of First National Pictures. It was McCormick who turned Moore from the saccharine heroine of a string of forgettable pictures into the No. 1 box-office star of the Jazz Age, with a Dutch bob and short shorts. ("I was the spark that lit up Flaming Youth," F. Scott Fitzgerald once declared of the 1923 film. "Colleen Moore was the torch.") But as Moore's career soared, McCormick's cratered as his binges grew worse. Moore nursed him through hospital stays and covered for him at the studio before finally divorcing him in 1930. (In a typically incestuous Hollywood twist, the young married Selznicks had rented Moore's house for a stretch).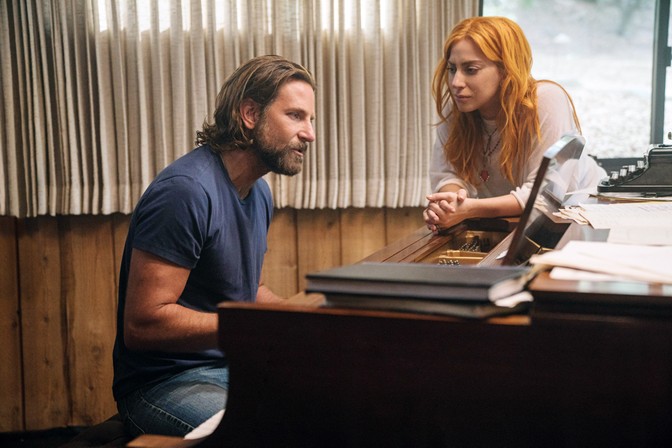 What Price Hollywood? had a mixed critical reception, but Selznick couldn't get the theme out of his system, and less than five years later, by now head of his own studio, he was immersed in making another version. "Star Is Born came about because I nagged and nagged and nagged David," Irene Selznick would recall years later. "I said, 'Hollywood—it's all around you—you can't avoid it.''' This time, the story came to Selznick via the writer Robert Carson and the writer-director William A. Wellman, who conceived of a project called It Happened in Hollywood—which would soon enough be retitled A Star Is Born. (Selznick himself at first favored calling it The Stars Below). It's not clear that Wellman and Carson knew just how closely their film paralleled What Price Hollywood?, but RKO, the studio that made the latter, saw enough similarity to briefly threaten a copyright-infringement suit. Cukor, who directed What Price Hollywood?, declined to take on the new project, because it seemed so familiar as to be a backward creative step, and Wellman himself wound up directing it instead.
In Carson and Wellman's telling (and in the final credited script by Carson, Dorothy Parker, and her husband, Alan Campbell), the story centers on a fading male star, Norman Maine (John Norman Howard in the 1976 Streisand film; Jackson Maine in 2018's), and the unknown hopeful, Esther Blodgett (Esther Hoffman in Streisand's version; a woman simply named Ally in Gaga's), whom he discovers and propels to superstardom. And as in What Price Hollywood?, the Pygmalion self-destructs as his Galatea blossoms. Esther is a starstruck North Dakota farm girl who dreams of making it big in Hollywood—and does—but her doughty grandmother warns her as the film begins, "For every dream of yours you make come true, you'll pay the price in heartbreak."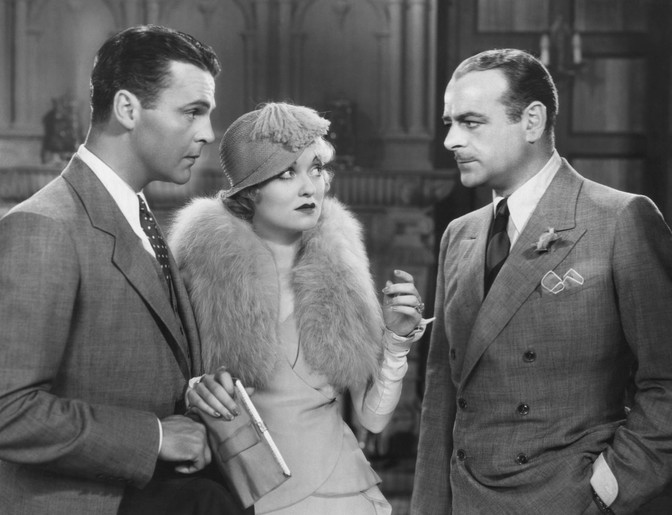 Once again, Selznick and Wellman drew from multiple sources, and the film features real locations, from Grauman's Chinese Theatre to the Hollywood Bowl. "David asked everyone he could think of for ideas," writes David Thomson in his magisterial Showman: The Life of David O. Selznick. "Didn't everyone know Hollywood stories, and couldn't the film accommodate all of them?" George Cukor had visited John Barrymore in an alcoholic sanitarium and described what became one of the film's most touching scenes. The Maine character also had a touch of the real John Bowers, a veteran of more than 80 silent pictures who couldn't make the transition to sound and who—during the film's production—sailed out alone toward Santa Catalina, never to be seen again. Wellman himself knew too well the brawls and divorces and night-court appearances that came with alcohol; he was on the wagon, and based Maine's arrest for drunken driving on his own experience.
But the partnership at the heart of the 1937 movie was modeled on that of Frank Fay, the alcoholic vaudeville and Broadway star who had married Barbara Stanwyck before she became one of the biggest actresses in 1930s Hollywood. As Stanwyck's biographer Victoria Wilson recounts, she would even appear onstage with Fay—a notorious anti-Semite and all-around nasty guy—when he was too drunk to perform. At the peak of her stardom, she would insist to reporters, "I'm Mrs. Frank Fay." That line was deployed for the film's heartbreaking finale, when Janet Gaynor, playing Esther (or "Vicki Lester" as the fictional studio renames her), makes her first public appearance after her husband's suicide by announcing, "Hello, everybody. This is Mrs. Norman Maine."
At 30, Janet Gaynor could hardly pass for an ingenue; after all, she had won the first Oscar for Best Actress nearly a decade before, and would retire from the big screen two years after A Star Is Born was released. The movie really belongs to Fredric March as the tortured Maine. A comparable problem bedeviled Judy Garland's faithful but flawed musical remake in 1954. Garland was 32 (the same age Gaga is now), but in "child-star years" she was pushing 50, and her star power is so evident and overwhelming that it's hard to believe Esther hasn't already been famous for years, as indeed Garland had. The movie amounted to a much-needed attempt at a Hollywood comeback for Garland, after pills and suicide attempts and her ignominious firing from MGM. She lost the Oscar to Grace Kelly (as the long-suffering wife of an alcoholic actor in The Country Girl), but the movie is saved by Garland's tremulous vulnerability and James Mason's understated British agony as Maine. When (having overheard Esther telling their old studio head that she intends to retire at the height of her fame to take care of him) Maine heads for the sunset swim that we know will be his last, and Esther heads to heat up some soup that we know he'll never eat, he says, "Hey, I just want to take another look at you," echoing the line he'd used on their very first parting.
For her part, Streisand says she loved the Garland version and initially had no interest in remaking the film. The project was the brainchild of Joan Didion and her husband, John Gregory Dunne, neither of whom had seen any previous version, and Streisand explains that they'd conceived it in the mood of a rock documentary. Streisand's then-boyfriend, the Hollywood hairdresser turned producer Jon Peters, found the script in a pile she'd been sent, and did not realize the story had ever been filmed before. At least three screenwriters later (Didion and Dunne were bought out for $125,000 and a percentage of the gross), the film got underway, with Streisand as an executive producer, and with Peters getting his first producer credit, mainly because he'd convinced Streisand to do the project. She offered Kris Kristofferson the part of the rock star; chose the cinematographer, production designer, and director; and wrote the film's monster hit, "Evergreen," with Paul Williams. Streisand was criticized for taking on so many jobs, but her deal gave her complete creative control, and personal financial responsibility if the film went over its $6 million budget. It was also Streisand's idea to end the movie with Esther singing a song written for her by her husband, one she discovers on a tape recorder after his death: "With One More Look at You."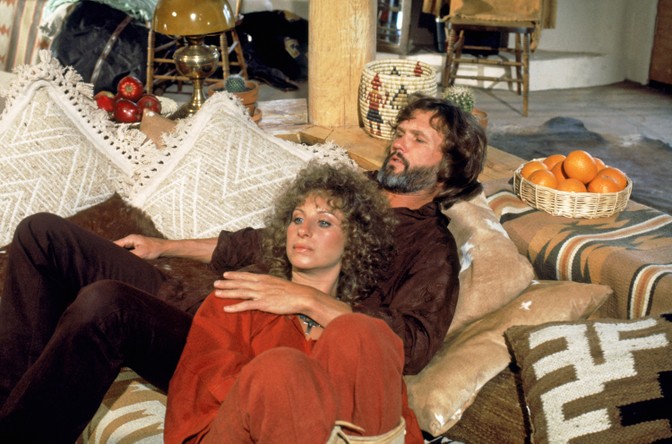 "In the previous versions, the woman acquiesced to the man," Streisand told me. "She was willing to give up her career for him, and that seemed normal back then. But in 1976, when we were making the movie, it was the height of the women's liberation movement and I couldn't see myself as that submissive, almost passive character. I wanted my Esther to be a liberated woman. I didn't want her to change her name or her style. She's his equal intellectually, emotionally, sexually. She takes what she wants, and she is not ashamed to want everything—and I asked Rupert Holmes and Paul Williams to write a song called 'Everything.'"
Cooper's remake has had a winding road to the screen. Clint Eastwood was long attached to direct, with notional casting that at various points included Will Smith and Beyoncé. Eventually Cooper was signed to star, while also making his directorial debut, and his film pays fond homage to the previous versions. Early in his movie, Gaga's Ally, leaving her job as a waitress, sings a verse from "Over the Rainbow" a cappella, a nod to Garland, and there are crucial scenes in L.A.'s Shrine Auditorium, the setting of the opening scene in the Garland film. Cooper's debt to Streisand is also evident. He invited her to see some footage, she says, and "I was a bit surprised that he started the film like we did, at a concert, and then he goes to a little club where he hears her sing. And when I asked him about that, he told me that he based his film on my version, but he was adding more of her family background, and I thought that was a good idea." She predicts Cooper's version "is going to be a big hit—it's a great story, and it always works, especially with two amazing stars in the lead roles."
Perhaps the best explanation for the story's endurance is a simple one. Late in his life, at the peak of his fame and success, Humphrey Bogart, whose birthday was on December 25, made an annual Christmas ritual of showing a 16-millimeter print of the 1937 version of A Star Is Born for assembled friends, crying every time. The tradition struck his pal, the director Richard Brooks, as maudlin. Yes, Bogart was in his 50s, a high-functioning alcoholic, married to a beautiful, still-rising star in Lauren Bacall. But he was happy, the proud father of two young children, with an Oscar for The African Queen.
"What the hell are you crying about, Bogie?" Brooks asked one year, according to Bogart's biographers A. M. Sperber and Eric Lax. "If you don't like the movie, don't watch it," Bogart replied. Unsatisfied, Brooks pressed again at yet another screening. "What are you so unhappy about?" he demanded. "I'm not unhappy!" Bogart answered. "I'm happy. I'm having a great time." "You sure seem unhappy," Brooks persisted. "Why do you knock yourself? You're always putting yourself down. You do it with humor, but nevertheless you do it." Bogart's answer was swift. "Well, I expected a lot more from me," he said. "And I'm never going to get it."
Who among us, taking "one more look" at a life, hasn't felt that way? So why should there be any doubt that in 20—or 40, or 60—years, audiences will be flocking to A Star Is Born 6.0 and contemplating the price of fame all over again, as if for the very first time?