The Men of #MeToo Go Back to Work
A year into an unprecedented outpouring of stories about harassment and assault, much of the entertainment industry still seems like business as usual.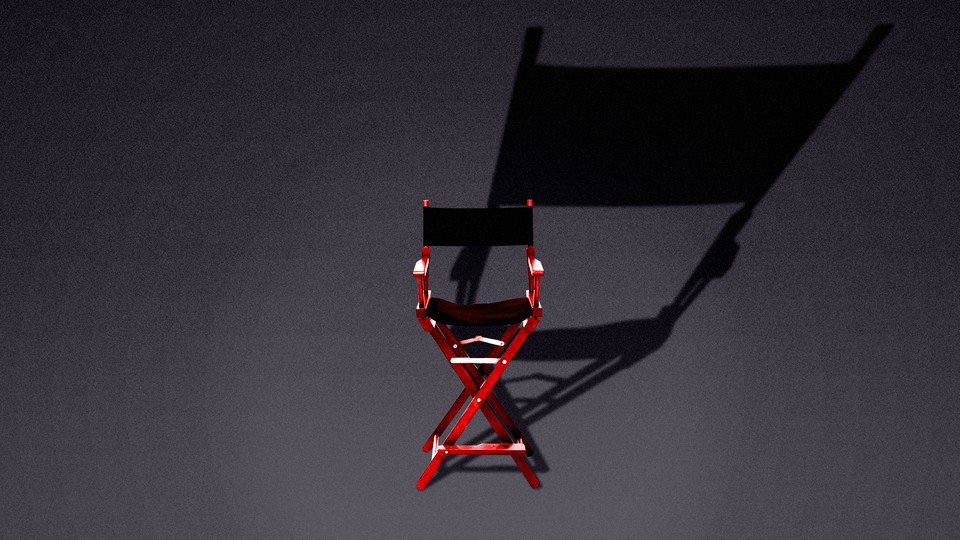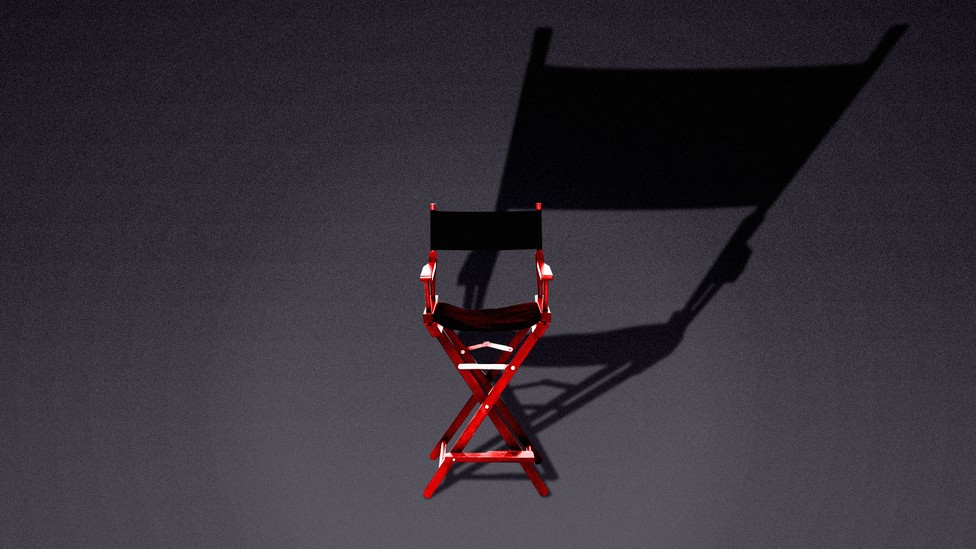 In February, I spent some time on the set of Dietland, a new AMC show created by Marti Noxon (Buffy the Vampire Slayer, Girlfriends' Guide to Divorce). At that time, the number of high-profile men being publicly accused of harassment and assault had started to subside from its peak at the end of 2017, after two bombshell exposés about Harvey Weinstein in The New York Times and The New Yorker had set off something that seemed like a revolution. But Dietland still felt like a potent encapsulation of a cultural moment. Its story—in part about a guerrilla group that kidnaps and murders men who hurt women—felt uncannily attuned to its times, in which women were publicly protesting abuse and assault like never before.
In September, Dietland was canceled. AMC, in a statement, praised the "bold, original, and brave" show, but the critical praise it had received apparently couldn't make up for low ratings. A little over half a million people watched the season finale, which drew 0.08 percent of viewers aged 18-49 (who are particularly  prized by advertisers). Two weeks later, though, AMC curiously renewed Lodge 49, a similarly well-reviewed and little-watched dramatic series starring Wyatt Russell as a surfer who finds community after his father's death in a fraternal lodge.
Lodge 49 drew about 600,000 viewers by the end of its first season, and 0.1 percent of the 18-49 demographic. There are surely other factors in play (budgets being one), but the fact remains: The genial, weird, philosophical show about male bonding was renewed and the ambitious, messy, urgent show about women's anger wasn't.
This urges a simple inquiry. What has #MeToo actually managed to change in Hollywood? A year into one of the most powerful and high-profile rejections of male misbehavior in modern history, it's clear that the entertainment industry has taken some positive structural steps forward in tackling sexual harassment and gender inequity. Studio heads accused of harassment and misconduct have been ousted (albeit with substantial kiss-offs in some cases). New training is being put in place for executives and leaders, and SAG-AFTRA, the actors' union, is working to impose new regulations to protect actors in vulnerable situations.
But what about the more nebulous issues, the ones that are harder to determine? Like who gets promoted, whose films get picked up at festivals, and whose shows get renewed? Or who gets to tell their stories at all? This year, according to statistics published by the advocacy group Women and Hollywood, women comprised just 27 percent of creators, directors, writers, producers, executive producers, editors, and directors of photography working in television. It's a figure that's actually fallen since last year. Women account for 40 percent of speaking characters on television, a figure that's also dropped.
At first glance, it might seem like issues of workplace safety and issues of representation on- and off-screen aren't related. But harassment and assault aren't just about sex. They're about power: who has it, and who gets to wield it. Hollywood's abuse problem is also a gender inequity problem, and so far, that problem endures. Looking at the slate of anticipated and newly arrived fall TV shows, a theme emerges. Forever, Kidding, The First, Maniac, The Romanoffs, Escape at Dannemora, Homecoming, The Good Cop, Into the Dark, The Little Drummer Girl, The Kominsky Method: Series that are helmed by—and are in large part about—men predominate.
This isn't to undermine exceptions like the tremendous Sorry For Your Loss (by the newcomer Kit Steinkellner), or to diminish the success of existing shows like Killing Eve, Jane the Virgin, and Insecure. It's to emphasize that a year later, as many of the men implicated during the #MeToo movement are quietly returning to work, it's clear that not much has changed creatively at all. As Dietland's Noxon told me back in February, "If this was really a reckoning, it wouldn't mean that just a few guys have lost their jobs."
---
After the first Weinstein allegations broke in October 2017, it was a matter of weeks before critics started to grumble that the outing of bad men had gone too far; that women were conflating actual sex crimes with "childish behavior"; that this was becoming a witch hunt; that decent men were losing their reputations and their livelihoods because of a shrewish, zealous overreaction to workplace flirting.
One year later, though, it's hard not to notice the rumblings from implicated men who want back in on the action. Not the Weinsteins and the Spaceys, who have multiple criminal investigations pending against them, and whose reputations not even the nimblest crisis consultants can save. Rather, the men accused of abusing their positions of power, whether by soliciting sexual favors from women (and men) who worked beneath them, or by crossing definite and explicit lines.
Matt Lauer, for instance, is reportedly planning a comeback. So is Charlie Rose. So is Garrison Keillor, who has two sold-out Twin Cities live shows scheduled for November. Of late, the former radio hosts Jian Ghomeshi and John Hockenberry have tested the waters for a potential return from exile with essays in the New York Review of Books and Harper's, respectively. (A brief pause to note that one of the sleaziest abusers of the casting couch during his tenure as an NBC reality star currently sits in the Oval Office.)
In the comedy world, Aziz Ansari—who himself became a #MeToo flashpoint over the question of whether he might be guilty of creepiness, aggressive behavior on a date, or simple hypocrisy—is performing stand-up shows again. More questionably, so is Louis C.K., who admitted last year to masturbating, unsolicited, in front of female comedians whom he characterized as fans.
On television, there's Matthew Weiner, whose $70 million new show The Romanoffs debuted this Friday a year after a Mad Men writer claimed that he told her she was obligated to let him see her naked. (Weiner has since denied that he said such a thing.) And there's James Franco, accused of sexual misconduct and unprofessional behavior by several women, who continues to star in David Simon and George Pelecanos's HBO show, The Deuce. (Franco has also contended that the allegations against him are not accurate.)
On film, there's Bryan Singer, who in December faced a lawsuit charging that he'd sexually assaulted a 17-year-old in 2003, and who's currently negotiating a reported $10 million paycheck to direct a "female-empowered" remake of Red Sonja. (Singer denies the charges.) Roman Polanski, who fled the U.S. after pleading guilty to sexual misconduct with a 13-year-old girl in 1977 (and who's characterized the #MeToo movement as "collective hysteria"), is currently working on a new film about miscarriages of justice, titled J'Accuse.
Even looking beyond the creators who've been accused of mistreating others, it's not apparent that Hollywood has any more interest in recruiting and promoting women writers and directors than it had a year ago. One of the most buzzed-about new projects in the entertainment industry at the moment is a billion-dollar short-form storytelling platform called Quibi (short for "quick bites") helmed by the Dreamworks co-founder Jeffrey Katzenberg and the former Hewlett Packard chief Meg Whitman. This week, the first four directors developing works for Quibi were announced: Jason Blum, Antoine Fuqua, Guillermo del Toro, and Sam Raimi.
---
This isn't to say that #MeToo and Time's Up—the movement founded by Hollywood figures in January as a response—haven't made any notable achievements. Time's Up, which recently named the former WNBA president Lisa Borders as its first ever CEO, has helped more than 3,500 women and men get legal help with harassment claims, two-thirds of whom are low-wage workers. The organization is also currently working on a project called Time's Up Critical that aims to diversify the pool of writers who cover TV and film, and to get underrepresented critics better access to the industry.
SAG-AFTRA, the actors' union, has called for a ban on auditions and meetings being held in hotel rooms or private residences without a support peer being present, with the goal of working it into standard contracts by 2020. The union has also recently started making counseling and support available to its members regarding sexual harassment, both in terms of how to avoid it and how to deal with it if it happens. In September, Warner Bros. was the first major studio to announce that it would start implementing "inclusion riders," or initiatives to increase representation on- and off-screen.
Networks and studios have also taken steps to protect actors obliged to appear naked on camera, or to film scenes with sexual content. In August, the actress Margaret Judson wrote about her experiences filming a scene on a porn set for the HBO series The Deuce. Judson described being contacted by an "intimacy director," a woman charged with making sure Judson felt safe and chaperoned during every stage of filming. "In one scene, I was pressed up against a wall of prison bars, and a lot of skin was showing," Judson wrote. "[The intimacy director, Alicia Rodis] made sure I realized what was coming across on camera. I did, and kept going; it was a choice I felt empowered to make."
It's commendable that the producers of The Deuce have taken steps to safeguard actors, but it bears remembering that one of the acts its star, James Franco, was accused of last year was removing protective plastic guards from actresses' genitalia while filming orgy scenes he was performing in (the scenes were part of a project for Franco's film school). Apart from a fleeting appearance in January on The Late Show With Stephen Colbert in which Franco said the allegations were "not accurate" but expressed his support for women speaking out, the actor hasn't publicly addressed the charges. The Deuce's co-creator, David Simon, said in one interview that the show's producers investigated the allegations against Franco in a "precise and careful review," but he didn't specify exactly what conclusions they came to.
All of which presents a paradox. Since the Weinstein allegations were first published, the entertainment industry has taken measurable steps to help fight instances of abuse, harassment, and predatory behavior. It's committed time and money to helping women and men who've been harassed receive the emotional and legal support they need. A handful of high-level executives accused of harassment and abuse (Amazon Studios's Roy Price, CBS's Les Moonves) have been replaced.
At the same time, though, studio heads and producers have been relatively quick to welcome back actors, directors, and writers who've been accused of harassment and assault, particularly when their status makes them seem irreplaceable. It's a dual-edged message: Don't abuse your power, but if you do, you'll still have a career.
Part of the confusion comes down to the fact that these men are seen as invaluable because the stories they tell are still understood to have disproportionate worth. When the slate of new fall TV shows is filled with father-and-son buddy-cop stories and prison-break narratives and not one but two gentle, empathetic examinations of male grief, it's harder to imagine how women writers and directors might step up to occupy a sudden void. When television and film are fixated on helping audiences find sympathy for troubled, selfish, cruel, brilliant men, it's easier to believe that the troubled, brilliant men in real life also deserve empathy, forgiveness, and second chances.
And so the tangible achievements one year into the #MeToo movement need to be considered hand in hand with the fact that the stories being told haven't changed much at all, and neither have the people telling them. A true reckoning with structural disparities in the entertainment industry will demand something else as well: acknowledging that women's voices and women's stories are not only worth believing, but also worth hearing. At every level.