Burning Is a Patient, Spellbinding Mystery Thriller
Lee Chang-dong has adapted a Haruki Murakami short story into an utterly captivating epic about men who simmer with anxiety, resentment, and creative desire.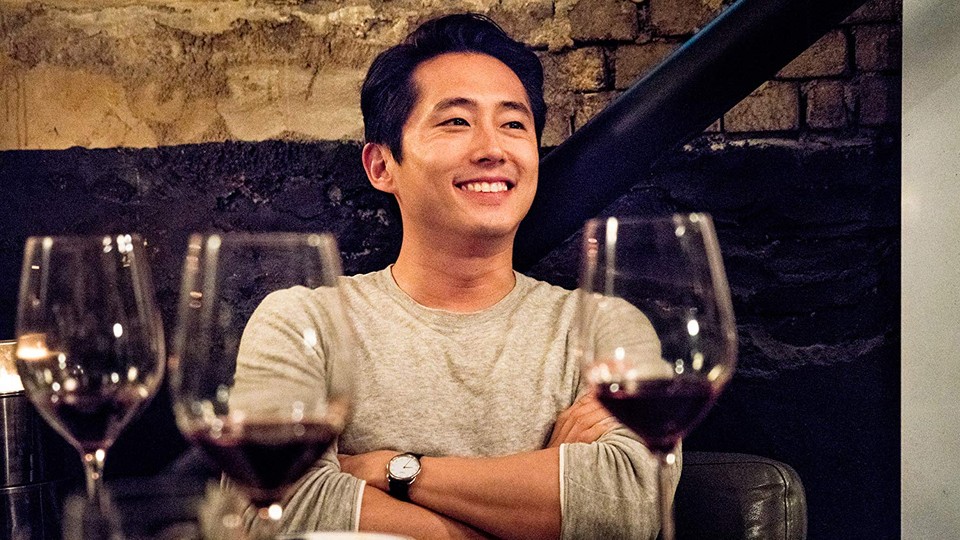 The concept of Haruki Murakami's short story "Barn Burning," first published in 1983 (and translated into English a decade later), is brief and transfixingly ambiguous, like an artful curl of cigarette smoke that lingers and then vanishes. Two men, one rich and important, the other a listless writer, share some pot and have a conversation that quickly turns chilling: The former confesses a secret hobby of burning abandoned greenhouses to the ground, every couple of months, just because he can. Is he being metaphorical, or literal, or simply lying? The writer tries to figure it out, but never quite does, leaving it to the reader to puzzle out the more troubling implications.
Murakami's tale is just a dozen pages long, but the Korean director Lee Chang-dong has found a way to stretch that into a languorous, pensive epic that runs for 148 captivating minutes. Burning is the best film adaptation of Murakami's work I've ever seen, even though it moves the action from Japan to South Korea and invents most of its plot from whole cloth (Lee wrote the screenplay with newcomer Oh Jung-mi). It's a movie about men who simmer with anxiety, resentment, and creative desire, and how those feelings can boil over in unexpected and horrifying ways.
In Burning, the disaffected writer is Lee Jong-su (Yoo Ah-in), a young man performing odd jobs in Seoul while professing a vague desire to become a novelist. He lives in a rural area outside the capital, at a dilapidated farm owned by his father (who is currently in jail), close enough to the North Korean border that he can hear propaganda broadcasts wafting over the radio. When Jong-su reconnects with Shin Hae-mi (Jeon Jong-seo), an old classmate, he's instantly besotted—even though she claims he wouldn't give her the time of day in high school.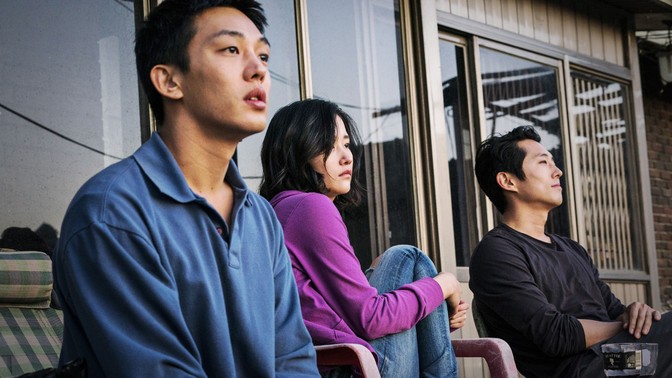 Their burgeoning romance is soon disrupted, though, by the arrival of Ben (Steven Yeun), a cosmopolitan businessman who has amassed oodles of money doing a job he claims he can't even describe. Hae-mi meets Ben on a trip abroad, and once he's in the picture, Jong-su is relegated to the friend zone without so much as a conversation. Ben's appeal is obvious: He's cultured, he's wealthy, and he's mysterious, to the extent that Jong-su likens him to Jay Gatsby, the most famous fictional millionaire in literature. But the comparison is meant as an insult: "There are so many Gatsbys in Korea," Jong-su snorts.
Indeed, Ben does seem to represent a wave of gentrification that Burning takes more than a few glancing shots at. He throws dinner parties dominated by meaningless small talk, drives a Porsche, and is almost frighteningly dispassionate, offering little more than curt nods and polite smiles in conversation. It's a mesmerizing performance by Yeun, who brings real movie-star quality to a role that demands it. Ben gives the audience very little, and yet has it hanging on to his every word. So when he finally does confess an inner thought—that, yes, he likes to torch empty greenhouses—it's spellbinding enough to set the rest of the movie in motion.
Slowly, Burning morphs from being a tone poem of existential, youthful despair into a mystery thriller of sorts, as the love triangle among Jong-su, Hae-mi, and Ben begins to curdle. Lee tells his story through long, ambiguous shots that demand attention to detail, as Jong-su becomes more and more convinced of Ben's malevolence despite having little actual evidence of it. As in many a Murakami story, even the most pleasant banter can belie something nightmarish, and there's always a sense of evil creeping in around the edges of the frame.
Lee has no compunction about digging into the obvious shortcomings of his male leads, but Burning could still come off as truly uncomfortable if Hae-mi, the woman at the center of this power struggle, were less well defined. Fortunately, Jeon's performance is stunning, especially considering Burning is her debut film as an actress. If the men in this movie are given to nihilism, Hae-mi is on a constant search for meaning, tearfully describing her fears at the drop of a hat and bewitching (or sometimes scaring) her companions with her willingness to emote.
She's the reason the stakes in Burning continue to build, and Jeon's work is searing enough that the viewer understands why she becomes such a crucial connection for these men. A meditative two-and-a-half-hour art film might not sound like a plausible candidate for the year's best thriller, but Burning is exactly that—its story moves patiently, but engrossingly, before cresting with a shocking denouement that wouldn't make sense were it not for Lee's meticulous craft.