What to Expect at This Year's Toronto International Film Festival
The start of TIFF, alongside events in Venice and Telluride, signals the beginning of Oscar season, with movies like First Man, If Beale Street Could Talk, A Star Is Born, and Widows on the horizon.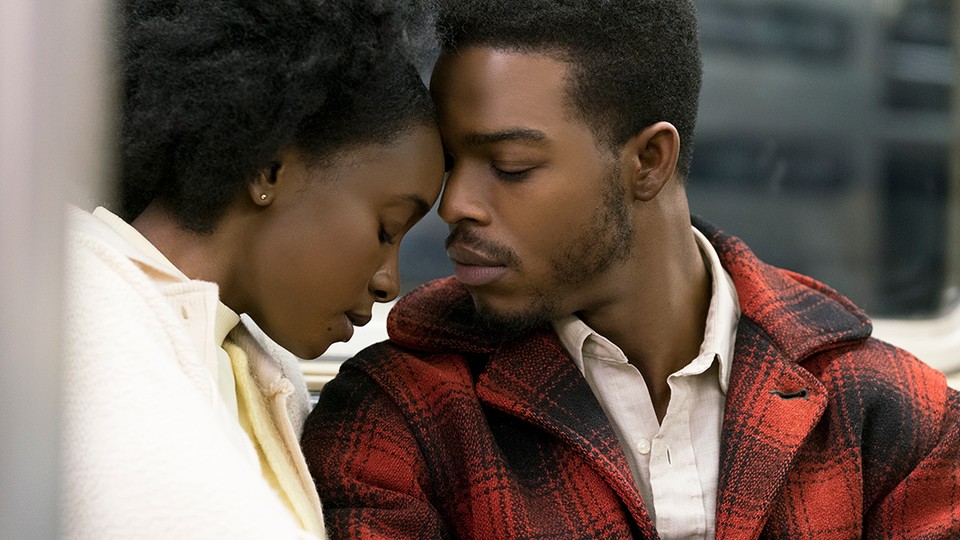 Every year, reports of cinema's impending death circulate in the media. They might be generated by legendary artists, young directors, tech writers, or industry analysts, who point to symptoms like declining ticket sales, an over-reliance on sequels, or the streaming-video revolution. But each year, an easy way to dispel the notion that movies are a fading art form comes with the Toronto International Film Festival, which begins Thursday. Along with concurrent festivals in Venice and Telluride, TIFF helps kick off cinema's fall and the beginning of awards season—a time when a wider variety of stories and filmmakers are given a chance to thrive in theaters.
Toronto's 2018 slate, which features 343 films, is typically overwhelming. But the movies that stand out will likely resonate for the rest of the year. TIFF's People's Choice Award is an excellent bellwether for upcoming Oscar favorites: Recent recipients include La La Land, Room, 12 Years a Slave, and Three Billboards Outside Ebbing, Missouri. The festival has long done a good job balancing heavily hyped major-studio titles with work from emerging filmmakers, highlights of world cinema, and experimental features. Toronto is also guaranteeing that 20 percent of its press credentials will go to "underrepresented journalists" this year, in an effort to broaden access to the critical field (which is dominated by white men).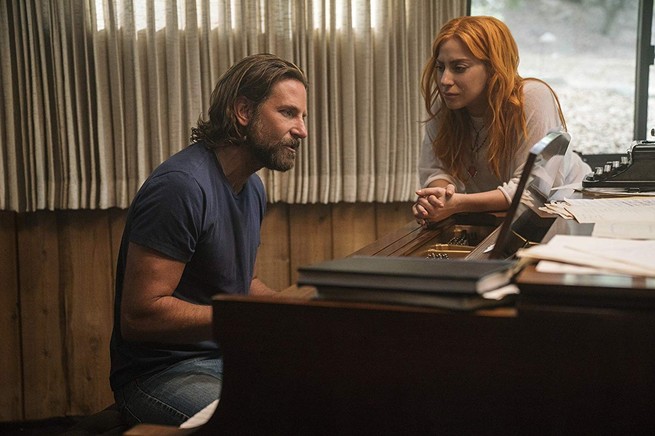 Still, the marquee names are always the biggest draw, and some of them have built up buzz in advance with premieres at Venice and Telluride. The most mega-wattage comes from Bradley Cooper's directorial debut, A Star Is Born. The latest version of a hoary Hollywood classic, the film stars Lady Gaga as an ingenue who finds fame after she's discovered by a singer (Cooper) whose celebrity is waning. Reviews in Venice were warm, with many writers noting that the movie's romanticism and Cooper's commitment to his role kept the story from feeling like a formulaic rehash.
There are several more old-fashioned, actor-driven projects that figure to be awards players. Damien Chazelle's follow-up to La La Land, First Man, is a biopic about Neil Armstrong (played by the director's regular collaborator, Ryan Gosling) and the Apollo missions. Armstrong, amazingly enough, has never been the subject of a feature film. The initial critical reaction to First Man has been positive, though tempered by a couple of reviews noting its somewhat inert stakes. That nuanced response was bizarrely drowned out by a storm in a teacup over the misreported news that the film doesn't depict the American flag's presence on the moon, a troubling sign of how quickly the coming Oscar race can be politicized.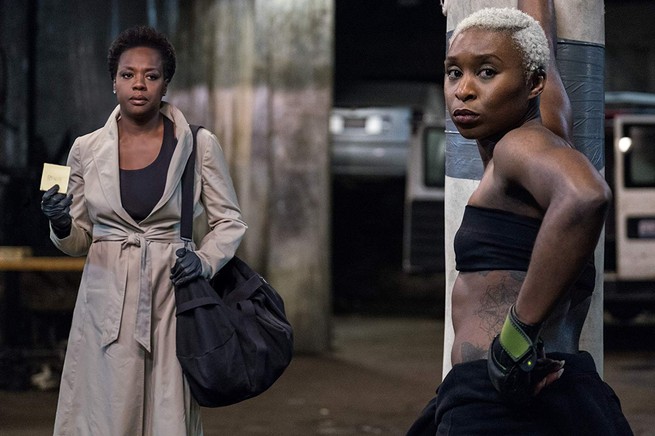 Other major studio efforts include Steve McQueen's crime drama Widows, featuring a robust ensemble headed up by Viola Davis; Jason Reitman's The Front Runner, which dramatizes the implosion of Colorado Senator Gary Hart's (Hugh Jackman) 1988 presidential campaign; and David Lowery's The Old Man & the Gun, which sees Robert Redford as an aging career criminal in a performance that's been described as a perfect swan song. Exciting genre efforts from well-regarded directors include Shane Black's energetic-looking take on The Predator and David Gordon Green's revival of Halloween, which guarantees a meaty role to Jamie Lee Curtis.
At a time when festivals are pushing for more diverse lineups and spotlighting female filmmakers, 36 percent of TIFF's 2018 slate are directed or co-directed by women. At the same time, only five of the 17 movies included in Toronto's prestigious Gala lineup are helmed by women. Some of the festival's most anticipated, female-directed titles include Marielle Heller's Can You Ever Forgive Me?, with Melissa McCarthy as the notorious literary forger Lee Israel; Karyn Kusama's Destroyer, starring Nicole Kidman as a hard-edged LA cop reckoning with her past; and Claire Denis's High Life, a space epic featuring Robert Pattinson that sounds like an intriguing new direction for one of France's best filmmakers.
Toronto is a place where good word of mouth can help determine a movie's fate: Last year, I, Tonya arrived at the festival without a distributor, was bought by Neon, and went on to win an Oscar. Some less buzzy films that could emerge as major players include Ben Is Back, a sober family drama starring Julia Roberts and Lucas Hedges (directed by the latter's father, Peter Hedges); Gloria Bell, a reimagining of Sebastián Lelio's Chilean drama about a 50-something woman reentering the dating scene (again directed by Lelio, now starring Julianne Moore); Vox Lux, Brady Corbet's new film that stars Natalie Portman as a David Bowie–esque pop star; and Mid90s, the directorial debut of Jonah Hill and a slacker drama set in 1990s Los Angeles.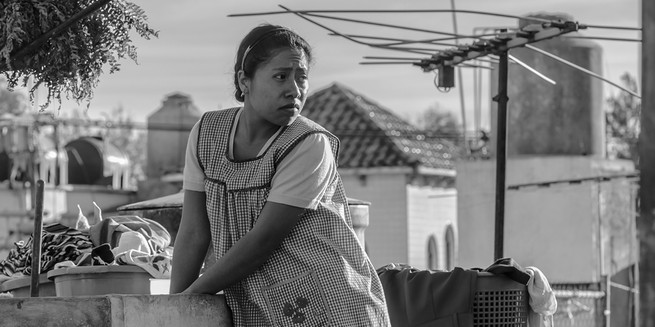 TIFF is also welcoming to streaming companies, unlike the Cannes Film Festival (where a high-profile fight with Netflix broke out this year). Alfonso Cuarón's follow-up to his Oscar-winning Gravity, the 1970s-set Mexican drama Roma, has drawn rave reviews already and is supposedly so visually stunning that Netflix is reportedly considering a longer theatrical run than normal upon the movie's December release. Also on Netflix's slate are Jeremy Saulnier's thriller Hold the Dark, Nicole Holofcener's drama The Land of Steady Habits, Paul Greengrass's recreation of the 2011 Norway attacks 22 July, and David Mackenzie's Scottish period drama Outlaw King. Meanwhile, Amazon is presenting Felix Van Groeningen's drug-addiction drama Beautiful Boy, Mike Leigh's historical epic Peterloo, and Dan Fogelman's romantic drama Life Itself.
Perhaps the most-anticipated premiere of all comes from Barry Jenkins, whose magnificent previous film Moonlight debuted during the 2016 festival season and went on a surprise run to win the Oscar for Best Picture. The director's follow-up, If Beale Street Could Talk, is an adaptation of James Baldwin's 1974 novel, in which a pregnant woman seeks justice for her fiancé after he's imprisoned for a crime he didn't commit. Two years ago, Jenkins was a barely known director screening a small-budget indie movie before the giant crowd at Toronto; mere months later, he won two Academy Awards. New, surprising, and impressive voices in film are waiting around the corner every year, and Toronto is often exactly the place to discover them.